Spicy Fruits Salad With Mixed Fruits In Iced Coconut Milk
Sweet, or spicy, which flavor of your favorite food will you choose to improve your mood? How about both? Say yes!
It's time to have fun with spicy and sweet flavors. So I decided to order my favorite food and drink. On hot Sunday afternoon, I ordered "RUJAK" spicy fruits salad, also Mixed Fruits in Iced Coconut Milk.
---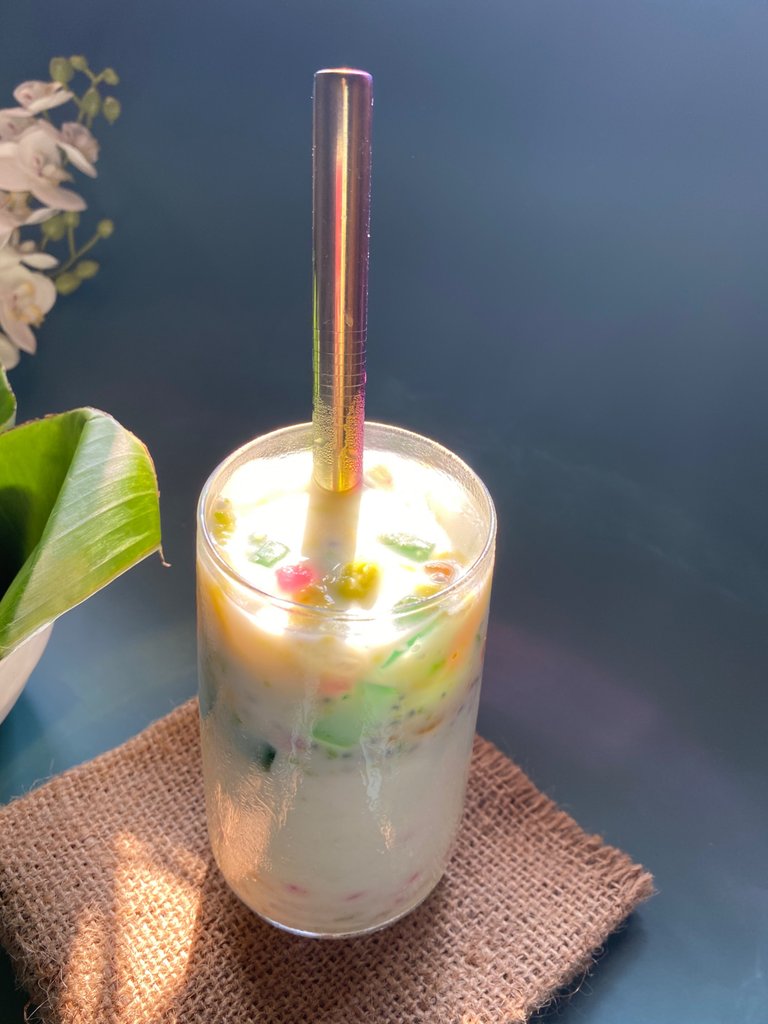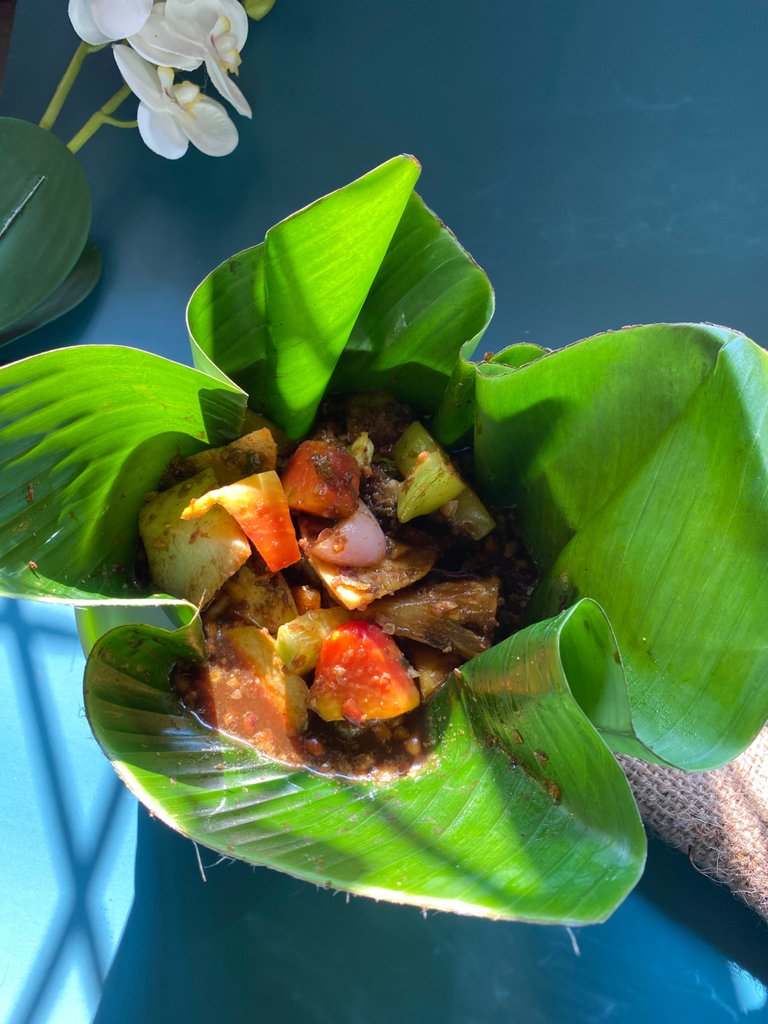 ---
The two of them are like a couple who always complement each other in a cafe or dessert shop.
Spicy fruits salad consists of a variety of tropical fruit mixtures such as mango, water apple, pineapple, jicama, star fruit, kedondong, papaya, watermelon, and cucumber.
---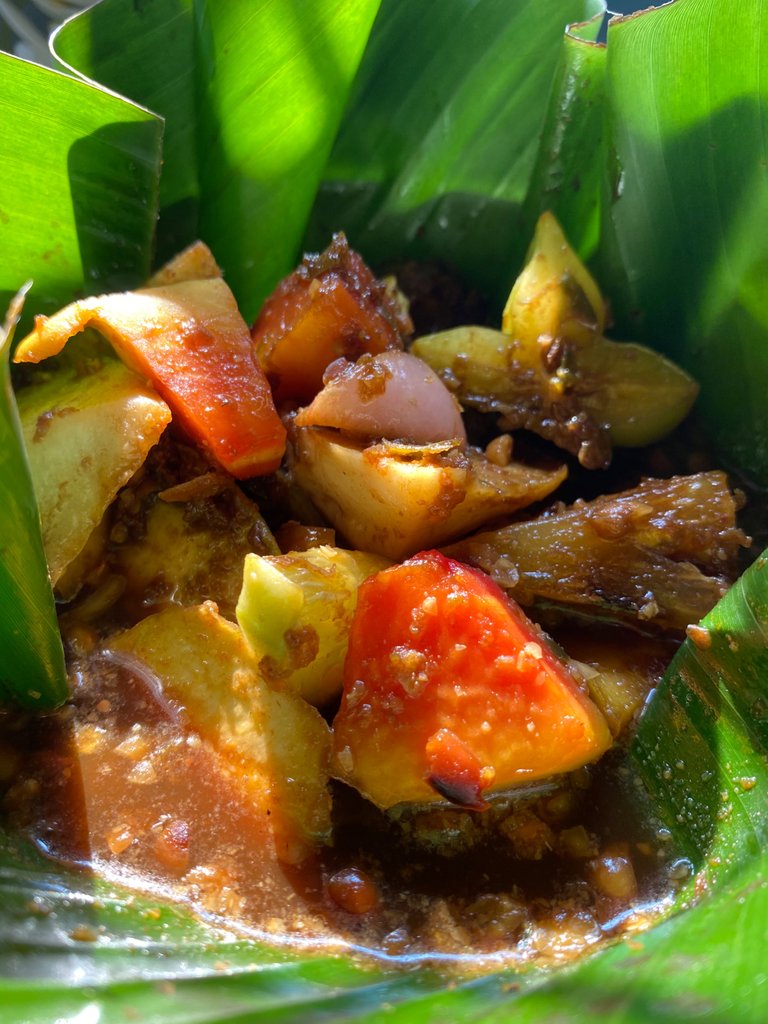 ---
After being doused with spicy seasoning which is also sweet, then sprinkled with roasted peanut. The overall taste is a mix of spicy, sweet, and savory. The fruits were refreshing and challenged my mind to come back to life after being tired and sleepy.
---
---
---
Sometimes it's so spicy that I have to close my eyes while chewing the fruit. But it's really challenging, and the spiciness is sexy, sweaty for sure.
---
---
---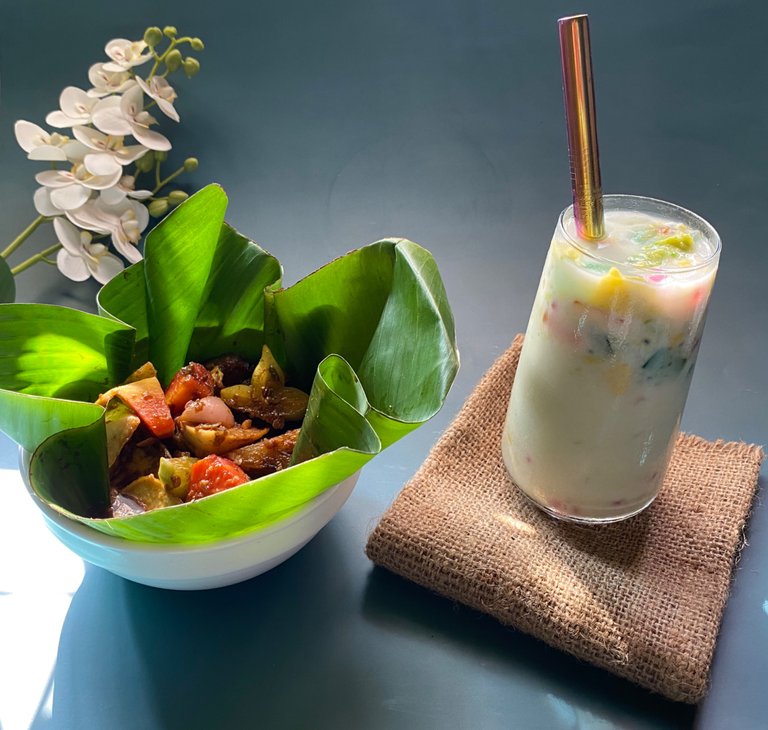 ---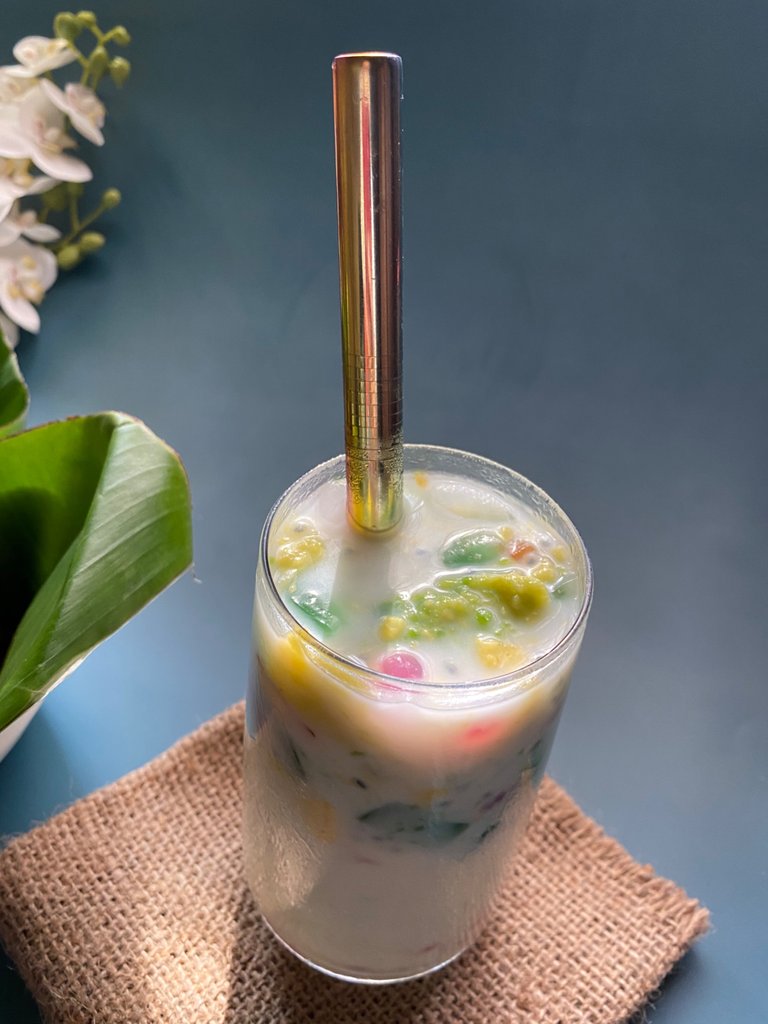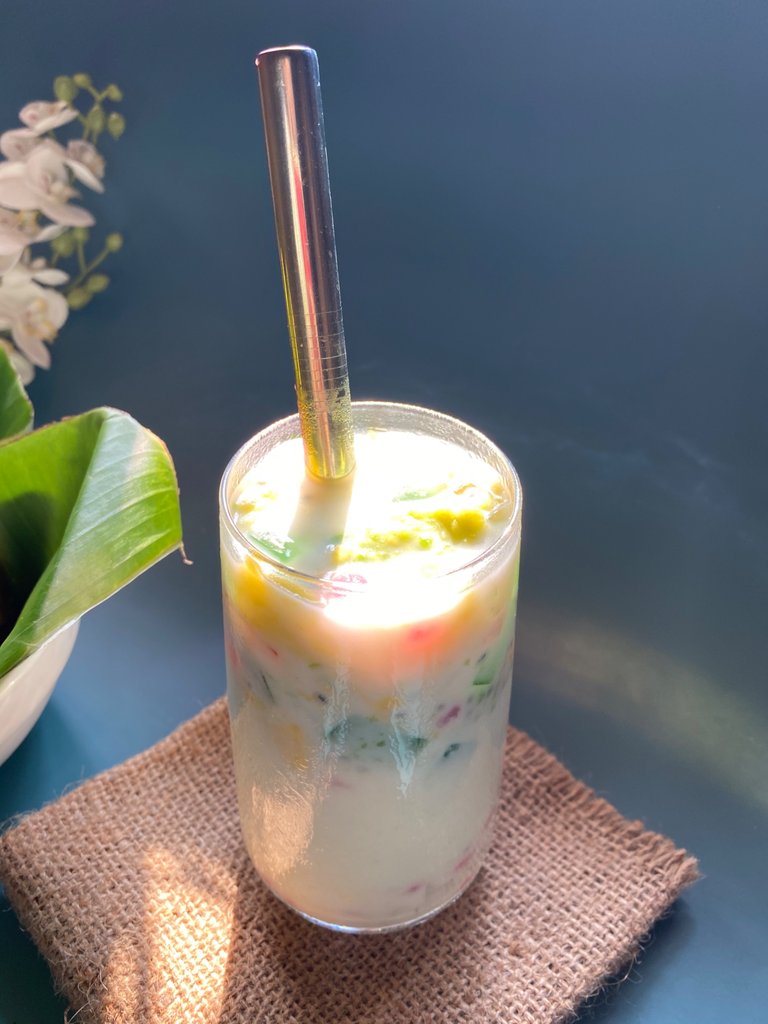 ---
After being challenged by the spicy taste of the fruits salad, it's time to pamper my tongue with sweet and colorful ice. Ice coconut milk has various types of fruit filling for dessert, as well as jelly.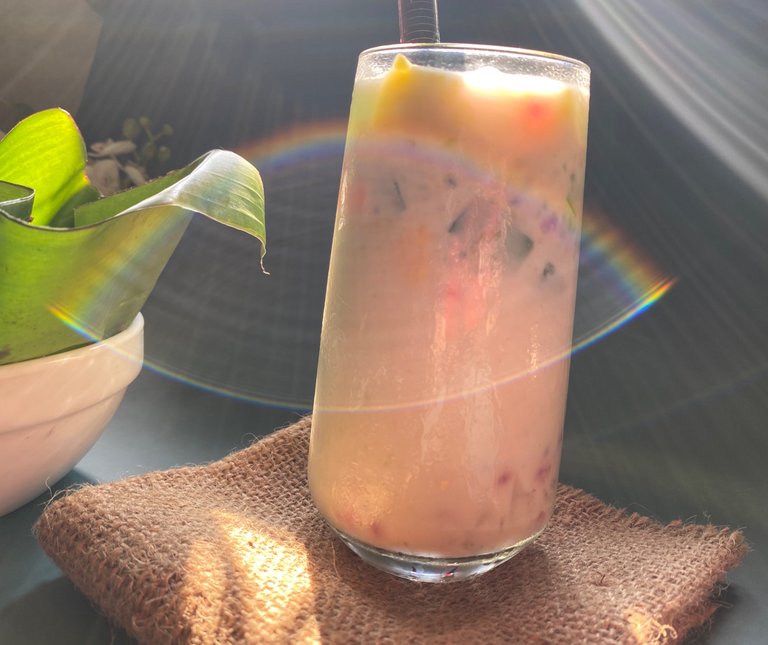 ---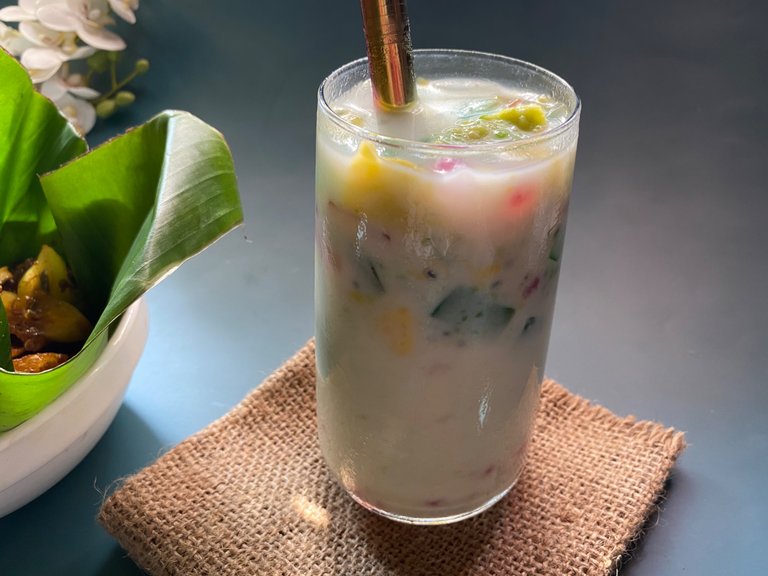 ---
In addition to using coconut milk, sweetened condensed milk is also added which makes the drink even creamier.
---
---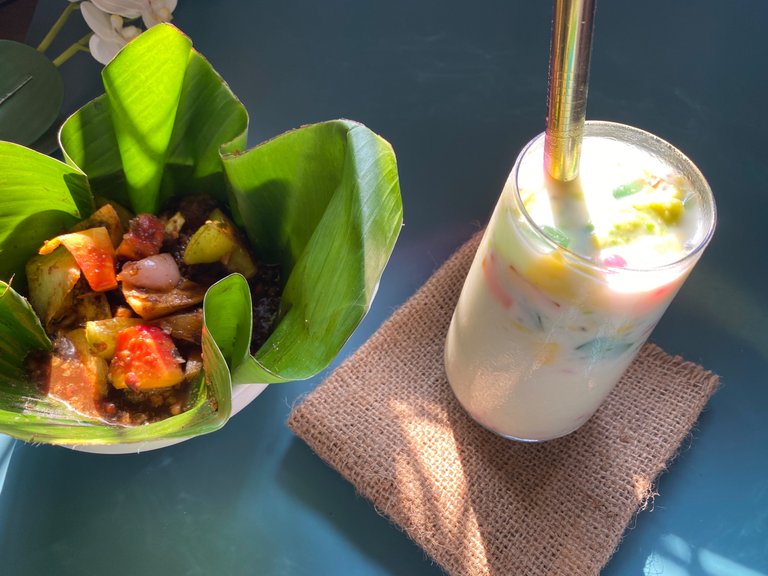 Do you want to try my Sunday treats? What do you serve on your Sunday?
Stay grateful and happy!
---
---
---
Thank you for reading my blog and reblog if you want my blog this time worthy of reading by others.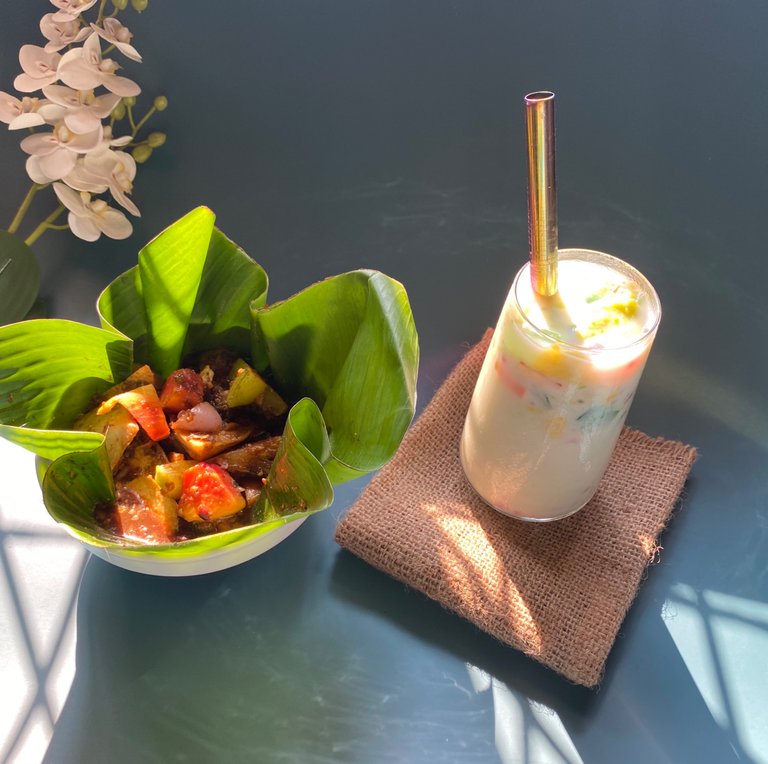 All pictures were taken with iPhone 11.
---
---
---
Best Regards,
Anggrek Lestari
---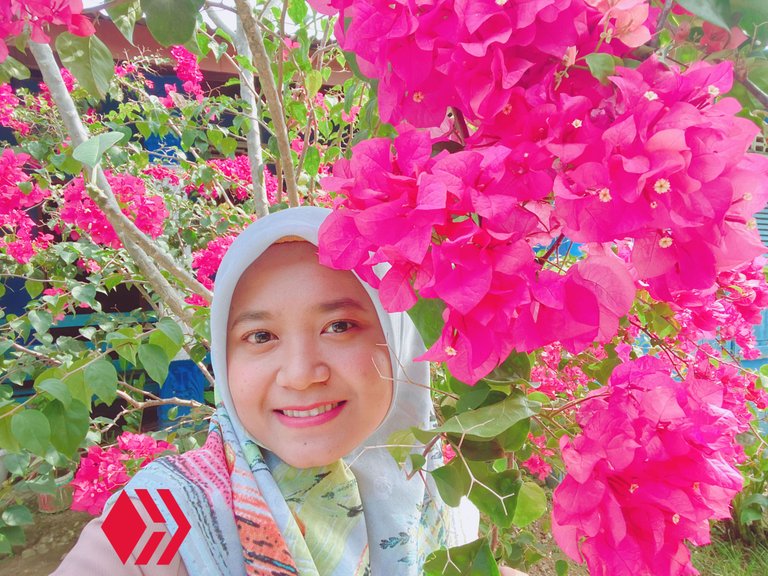 Who is Anggrek Lestari?
Anggrek Lestari is an Indonesian fiction writer who has published two major books. Now She is a full-time content creator. She has a goal to share food content that makes others happy and can get inspiration for foods that are easy to make and contain elements of health.
Make sure you follow her blog as well for some interesting discussions about life other than food.
If you need a copywriter for your projects, Anggrek Lestari will be ready to help you.
Contact Person: [email protected]
Discord: anggreklestari#3009
---
---