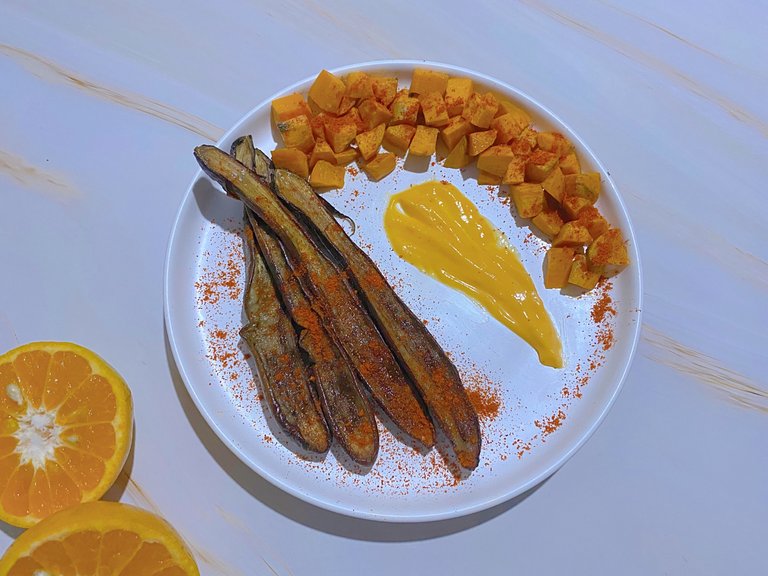 Welcome to my kitchen which is in a lazy phase this time. Even though I'm lazy, I still can't keep quiet about not cooking. LOL.
So, my lazy version here is to use less time than usual.
I was fortunate to have an oven that I bought with money by creating content on HIVE.
It was enough to help me get through the laziness that often occurs at night, and also save me time.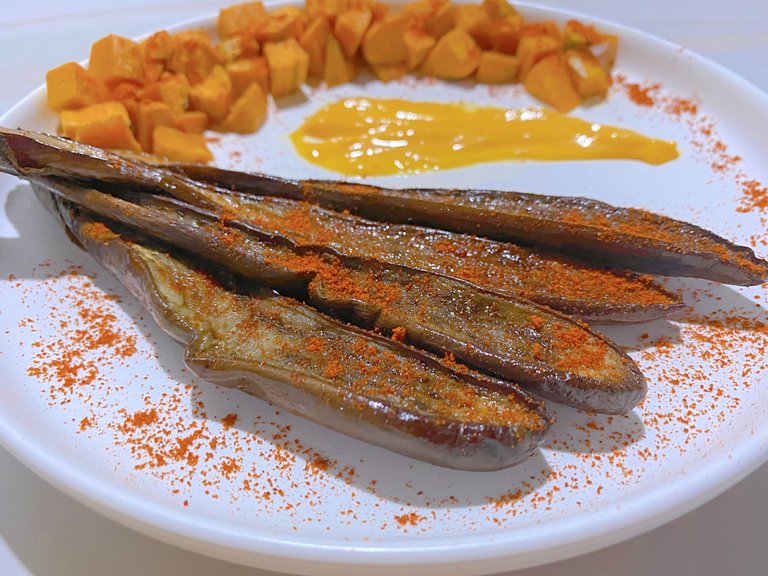 So, what am I presenting this time? I have eggplant and sweet potatoes. For dinner this time I just need to bake them and serve them with a sprinkling of chili peppers.
---
---
---
How to make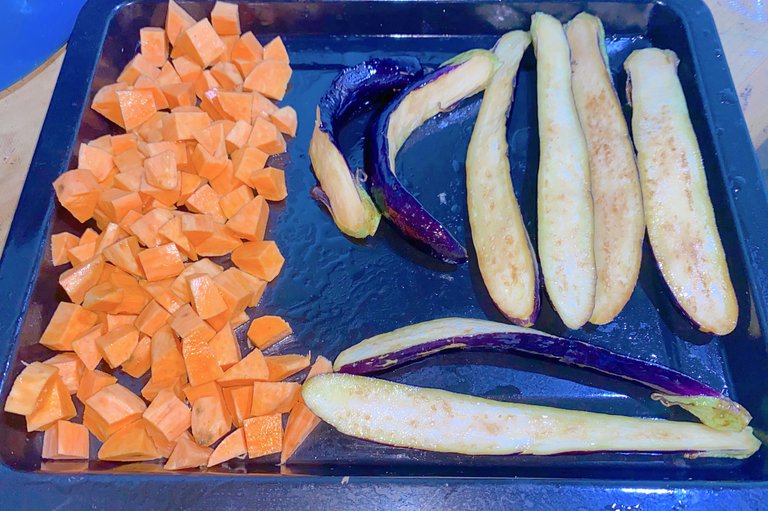 Clean the sweet potatoes. Then cut into cubes. For the eggplant, I only split the eggplant in half because of my eggplant size this time is not large.
Place the sweet potato and eggplant slices on a baking pan. Then mix with a little oil. Sprinkle with salt and pepper to taste.
---
---
---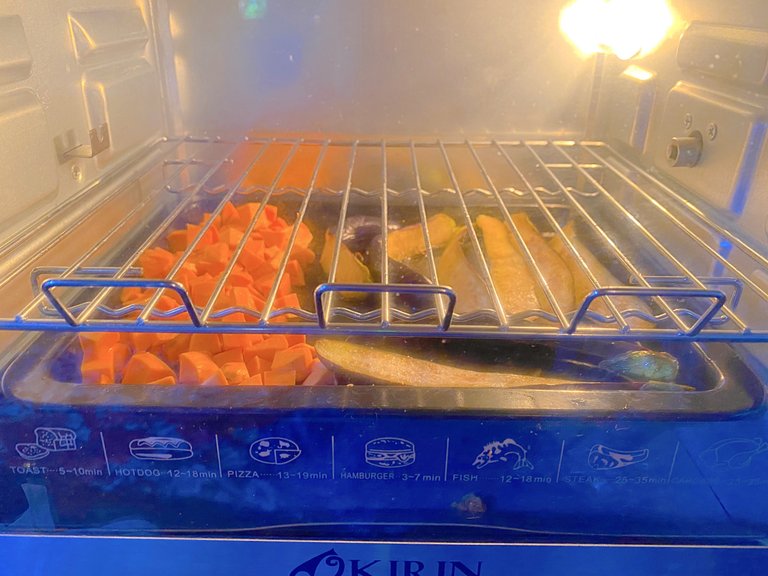 Bake at 240 degrees Celsius for 40 minutes. Don't forget to check and turn them halfway through the baking time so they are fully cooked.
---
Remove and serve with ground chili peppers and your favorite sauce.
---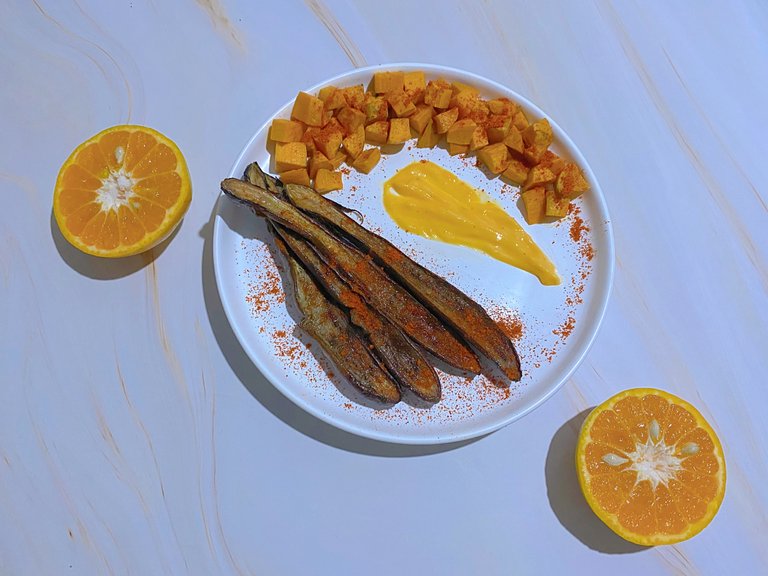 ---
---
---
---
Plating
At least my passion for arranging food on a plate made my laziness go away.
So I tried my best to do plating on my lazy and simple dinner.
---
---
---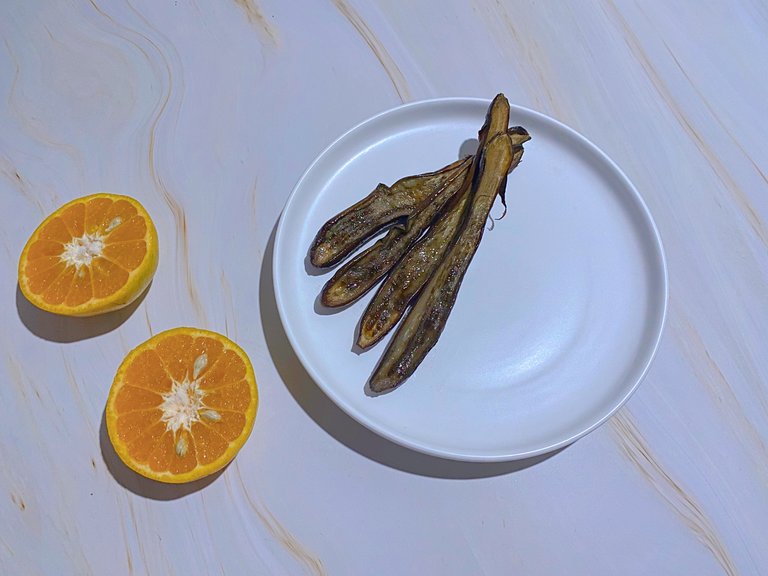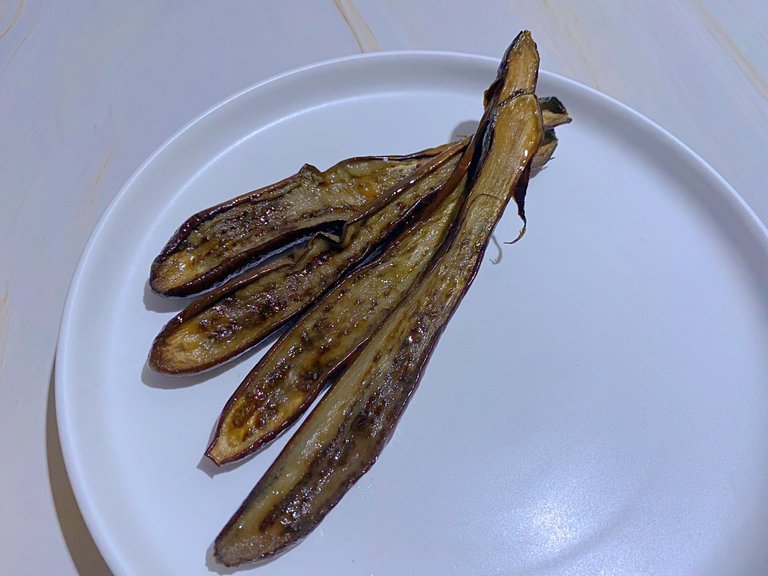 ---
Arrange the baked eggplant pieces on the plate.
---
---
---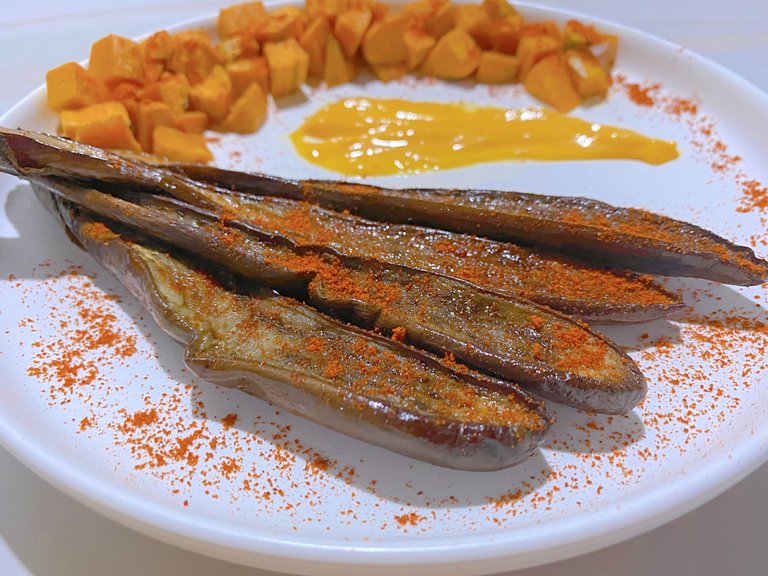 Add the sauce next to the baked eggplant pieces.
---
---
---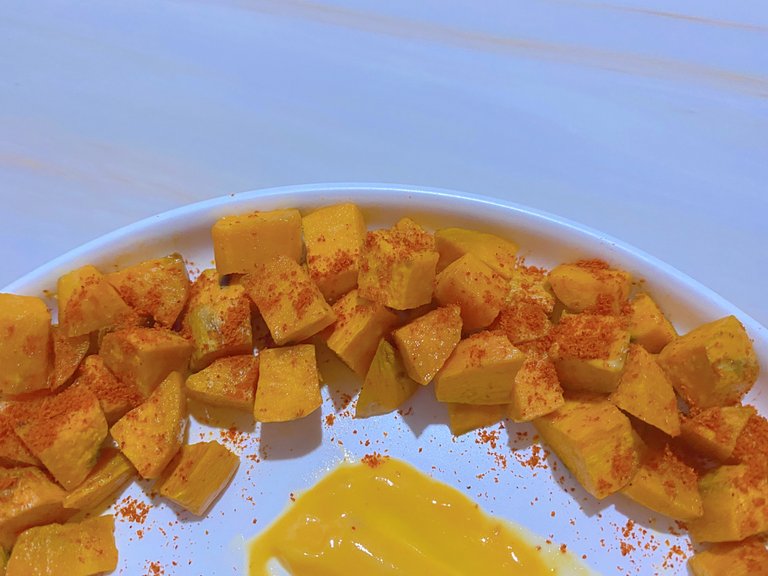 Add the baked sweet potatoes. Do it carefully so that the shape is not messy.
---
---
---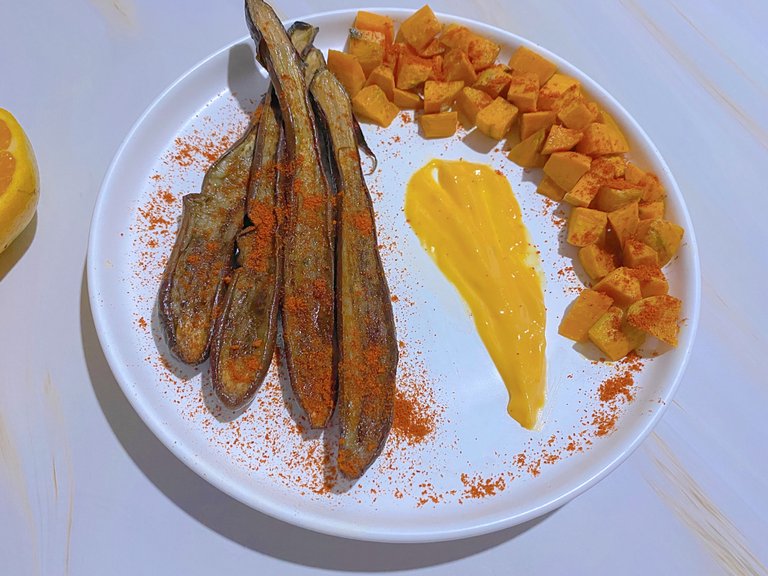 In the final stage, add red chili powder or add fried onions.
---
---
---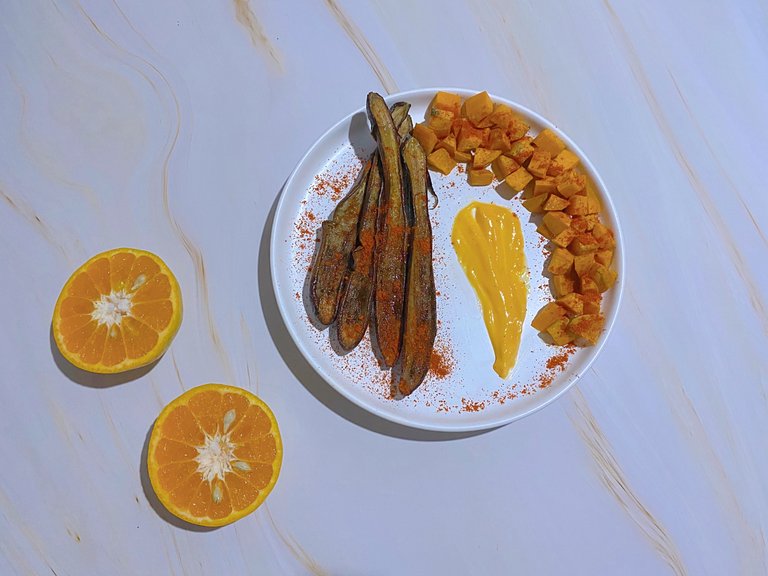 Baked eggplant and sweet potato are ready to serve.
---
---
---
How do you think about serving my lazy dinner? Looks bad? Have you ever tried baking your eggplant?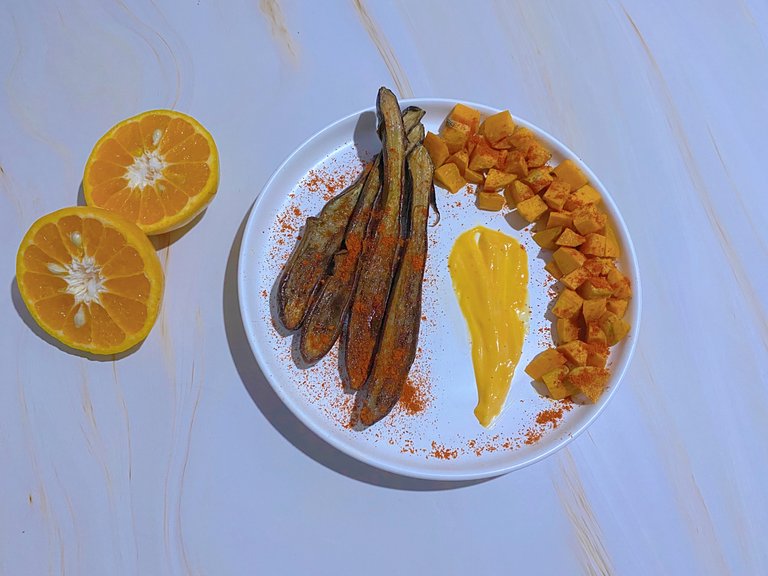 Thank you for reading my food blog today.
---
---
---
Regards,
Anggrek Lestari.
---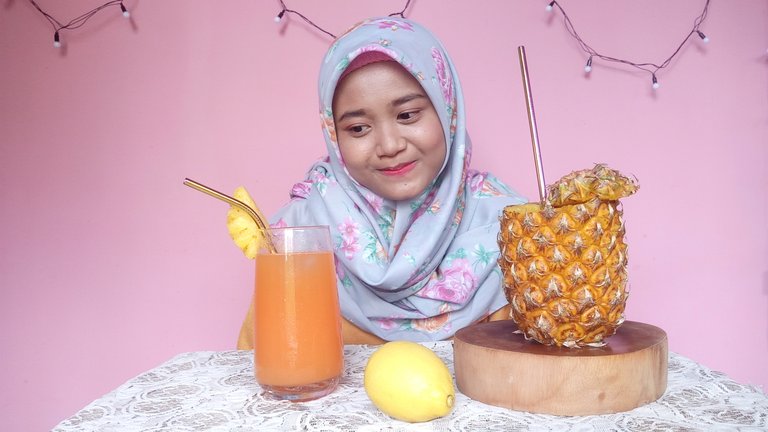 If you like my food content and want to support me at the next level, you can send me BTC or ETH or even HIVE/HBD. Thank you so much!
BTC Address: 1JkuWUJvK6bjkm6D3ZhtEdpaeSQUn7YLuU
ETH Address: 0x42bb580e4660daa7f578c2741027abc6f062ef46