Javanese Fried Tempeh With Soy Sauce Recipe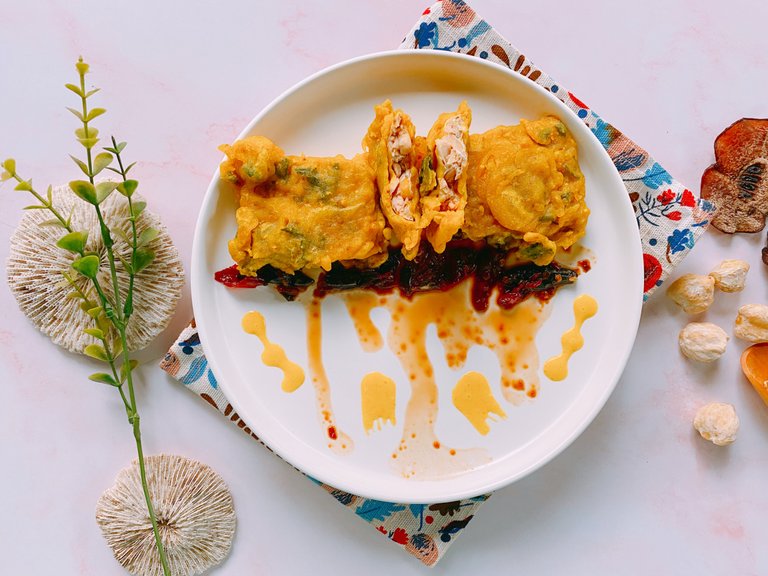 Fried tempeh has many variations in Indonesia. Since tempeh is an affordable local food ingredient, people are getting more creative with it.
It's just that until now there are still many people who think tempeh is only food for the lower class. In fact, tempeh has many plant-based protein sources.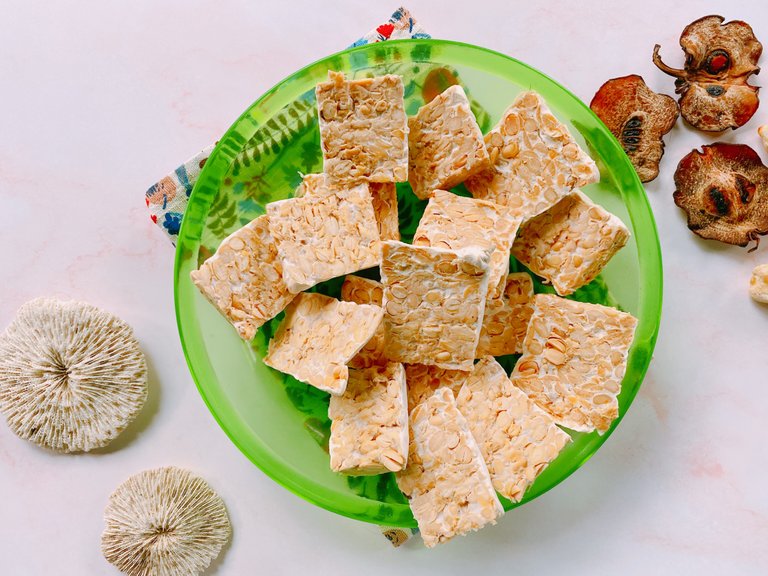 ---
---
Javanese Fried Tempeh "Tempe Mendoan"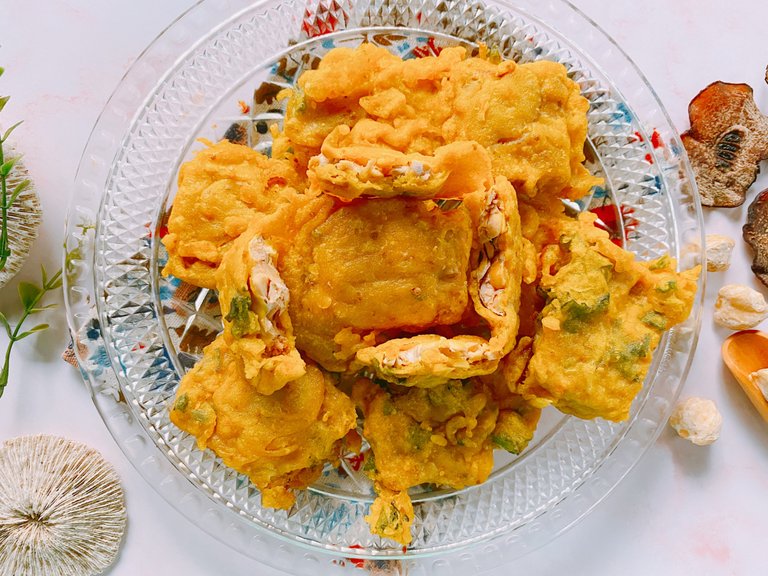 Talking about fried tempeh variations, the Javanese Fried Tempeh recipe called "tempeh mendoan" is my favorite recipe. I got the recipe from my mother's family. My late grandmother is the best when it comes to making Javanese Fried Tempeh, then my mother.
Javanese Fried Tempeh has a unique blend. Perfectly cooked on the outside, and still medium well on the inside. At first glance, this traditional food is similar to fried tempeh in general, which uses flour as the outer layer. But in terms of texture is very different. Javanese Fried Tempeh is not as crispy as fried tempeh in general.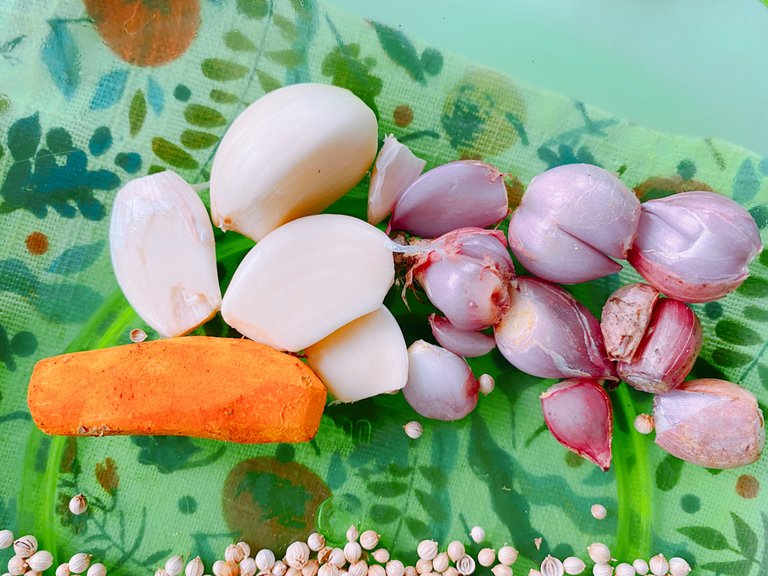 In my mother's recipe, I use turmeric to make the fried tempeh look more beautiful and appetizing. In some other recipes don't use turmeric if you see it is pale in color.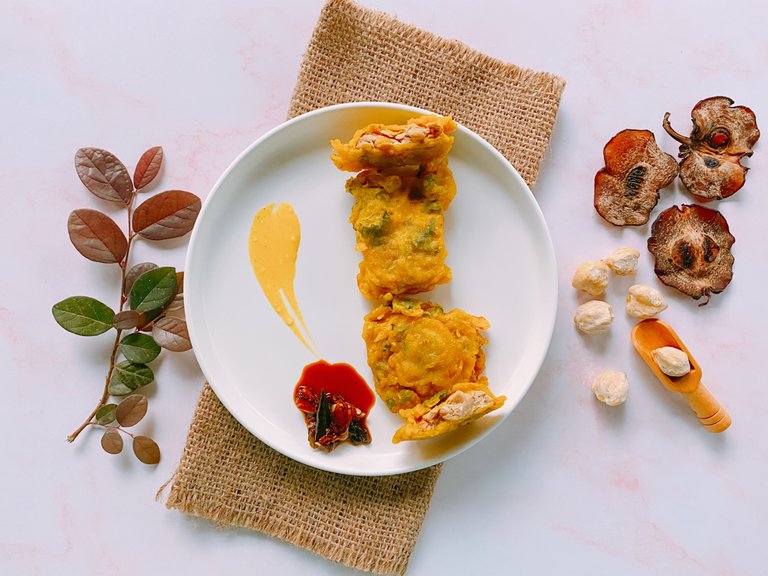 Javanese Fried Tempeh served with spicy soy sauce. A strong spicy soy sauce with a fresh and spicy red onion taste from red chili peppers.
---
In another version, only served with small green chilies. The small green chili was chewed raw along with fried tempeh. The sensation will be tantalizing on the tongue and sexy spicy, only for the lovers of spicy taste.
Well, a few months ago I posted how I do this plating fried tempeh, you can read it at the link below:
---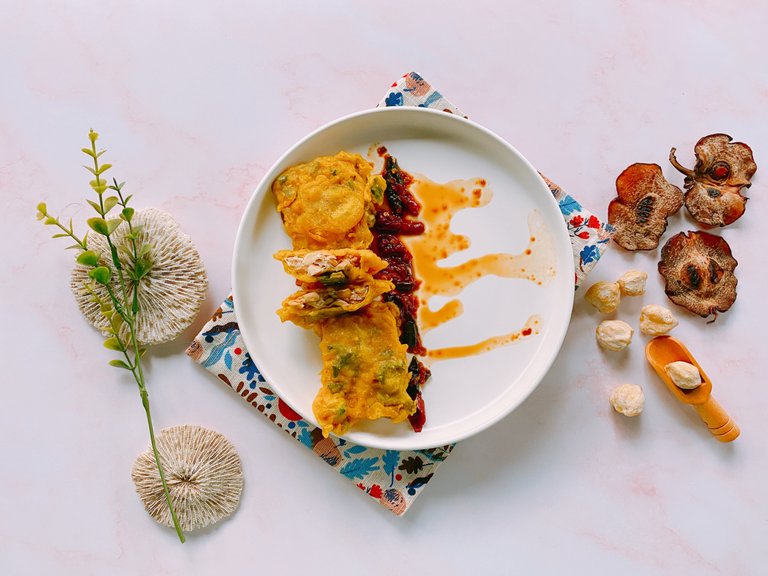 ---
This time I will share the Javanese Fried Tempeh recipe with you. Stay tuned!
---
---
---
The Ingredients: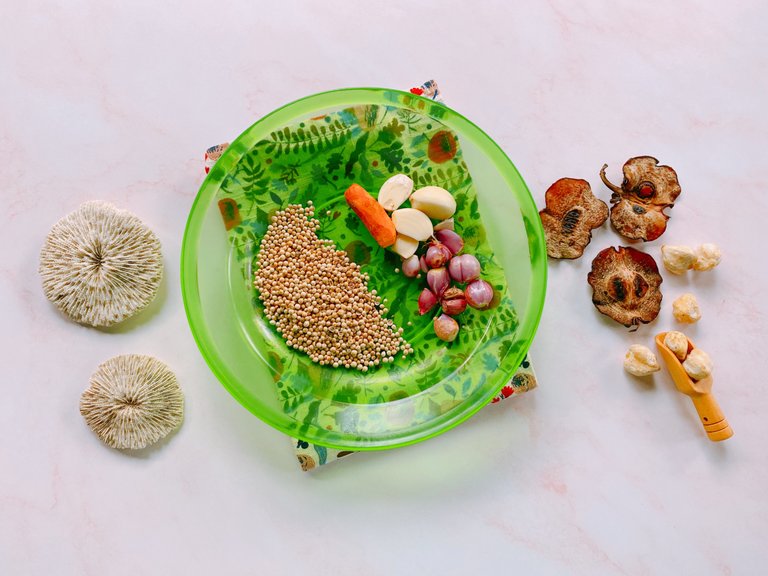 all purposes flour and rice flour. 1:1, depending on the amount of tempeh used.
Enough warm water to mix all-purpose flour and rice flour into think mixture to coat tempeh.
Spring onions, optional.
---
---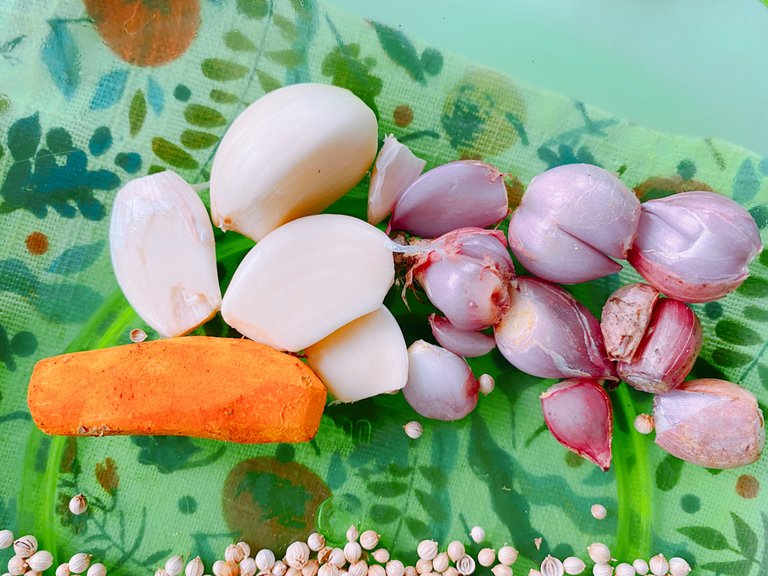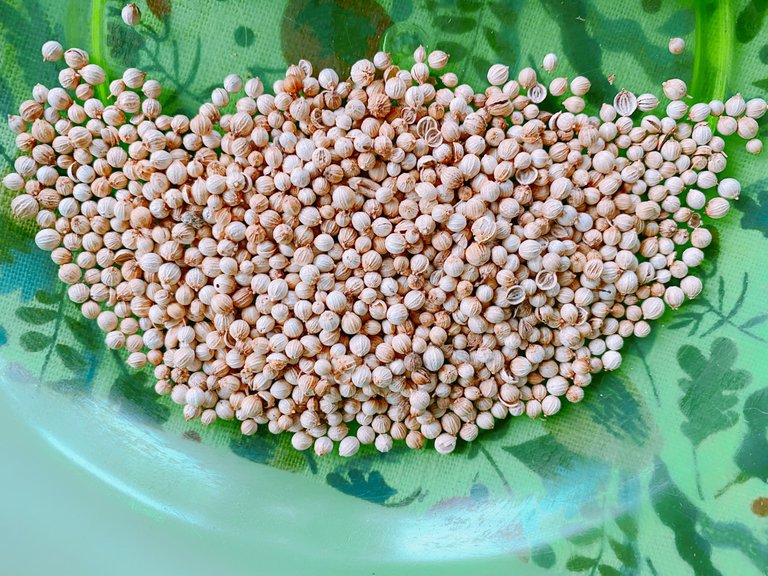 ---
Blended spices, red onion, garlic, coriander, turmeric, salt.
Ingredients for the sauce to complement the presentation: red chili pepper, red onion, soy sauce.
---
---
---
Cooking Instructions
Step 1
---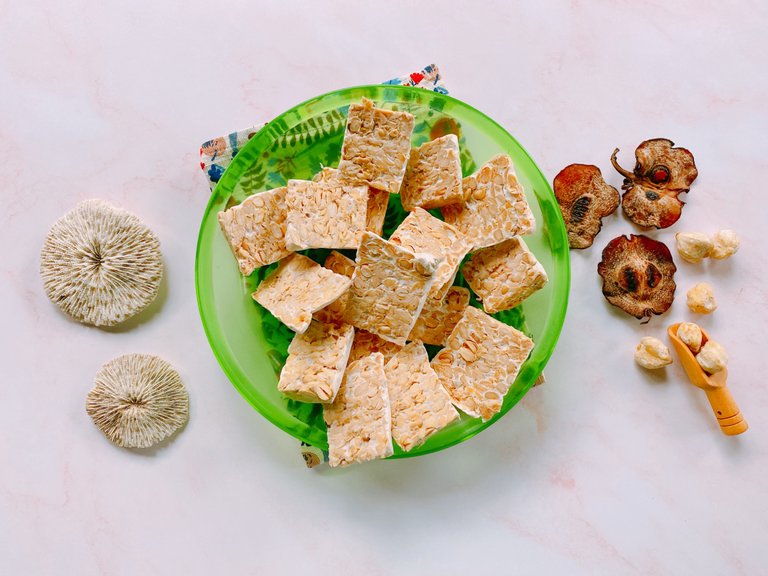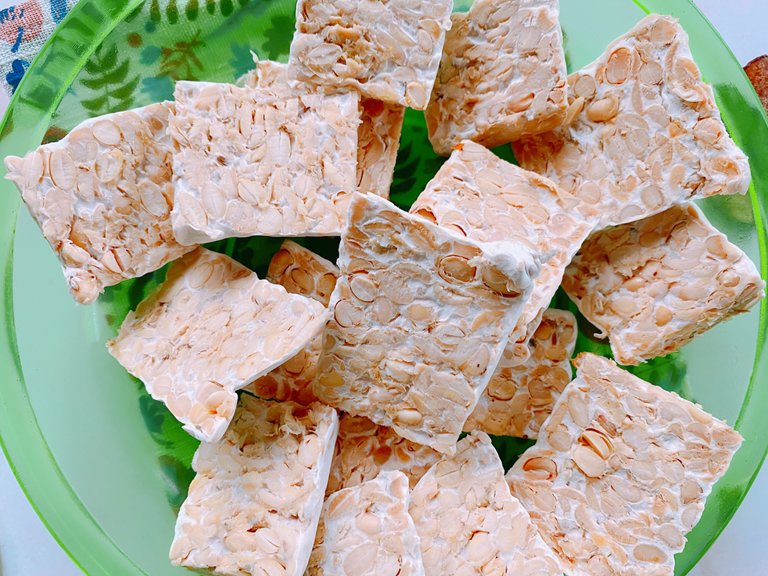 ---
Slice the tempeh, pay attention not to be too thick which causes the tempeh to fail to cook on the inside. Or, don't be too thin which will make the tempeh crumble.
---
---
---
Step 2
Mix all-purpose flour with rice flour and blended spices using warm water. Stir slowly until it becomes a thick mixture. Add salt or other flavoring additives if desired. Taste a little of the flour mixture to make sure it's not too salty.
---
---
---
Step 3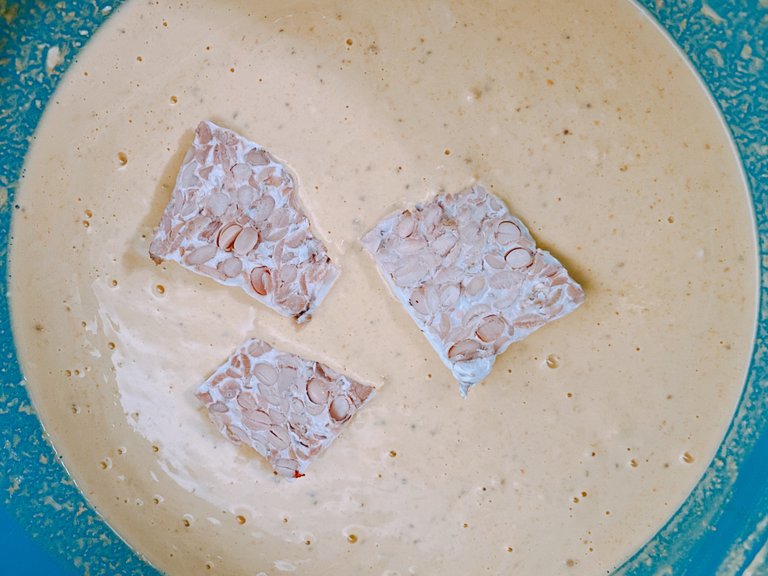 While heating the vegetable oil, dip the tempeh slices into the flour mixture.
---
---
---
Step 4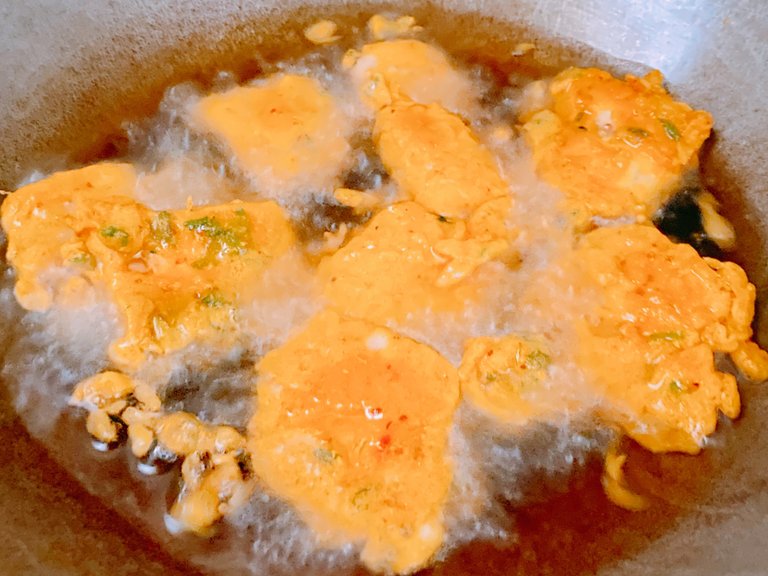 Deep fry tempeh until golden brown. Don't forget to flip the tempeh.
---
---
---
Remove and drain for a while on a paper towel to reduce the oil.
---
---
---
Instructions for Making Spicy Soy Sauce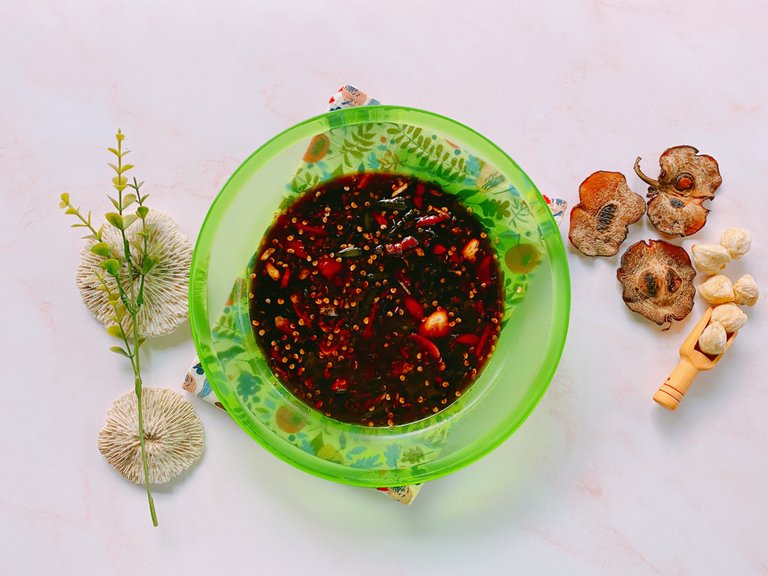 Use fresh red chilies, red onions. Slice, then mix with soy sauce.
Slightly press the chili slices so that the seeds come out and the sauce becomes spicier. Anyway, this method is only for spicy lovers.
Add a little lemon flavor if you want that.
---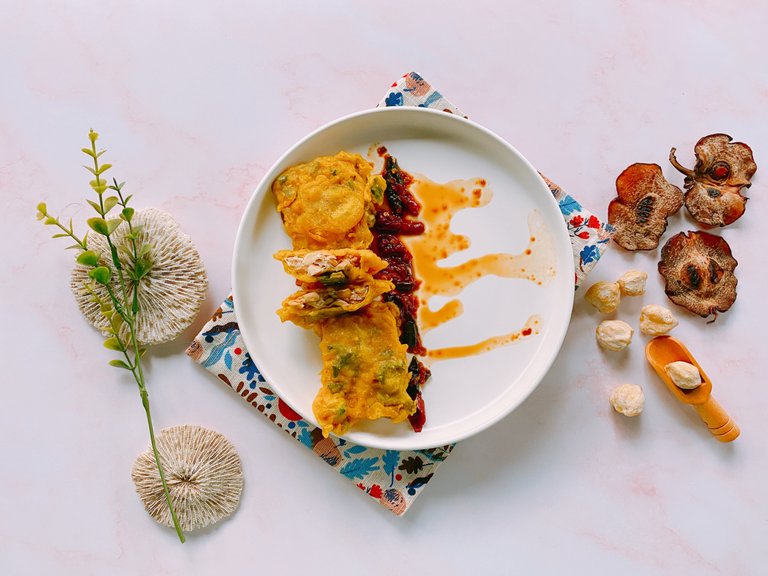 ---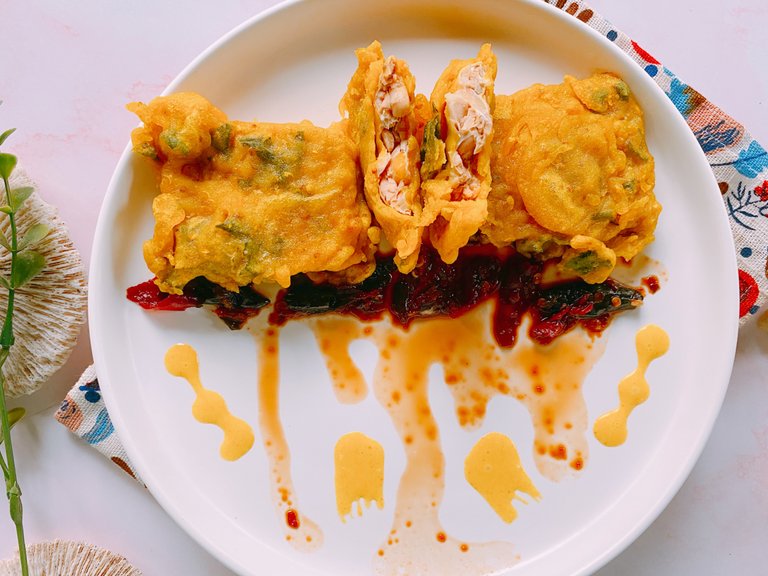 ---
Serve Javanese Fried Tempeh with spicy soy sauce, or your favorite non-spicy savory sauce.
---
---
---
That was how to make one of the variants of fried tempeh that came from my tribe, "Javanese". I hope you enjoy the recipe that I present today.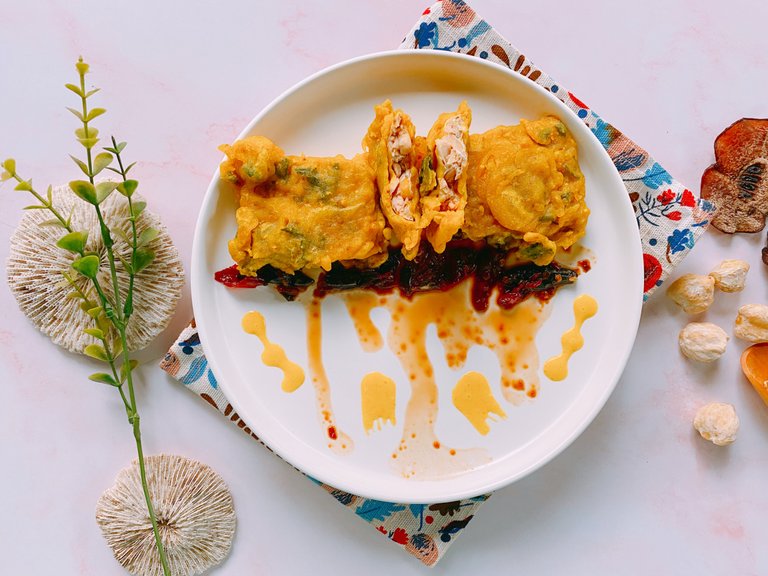 ---
---
---
Thank you for reading my blog and reblog if you want my blog this time worthy of reading by others.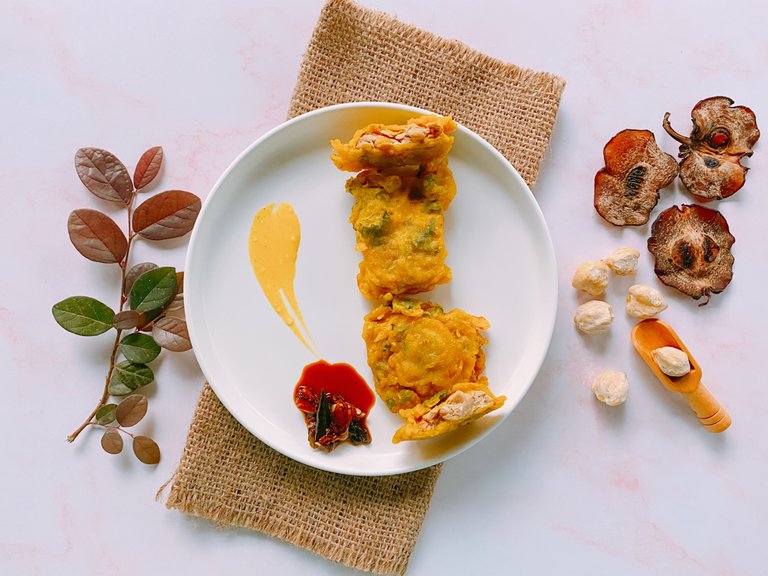 All pictures were taken with iPhone 11.
---
---
---
Best Regards,
Anggrek Lestari
---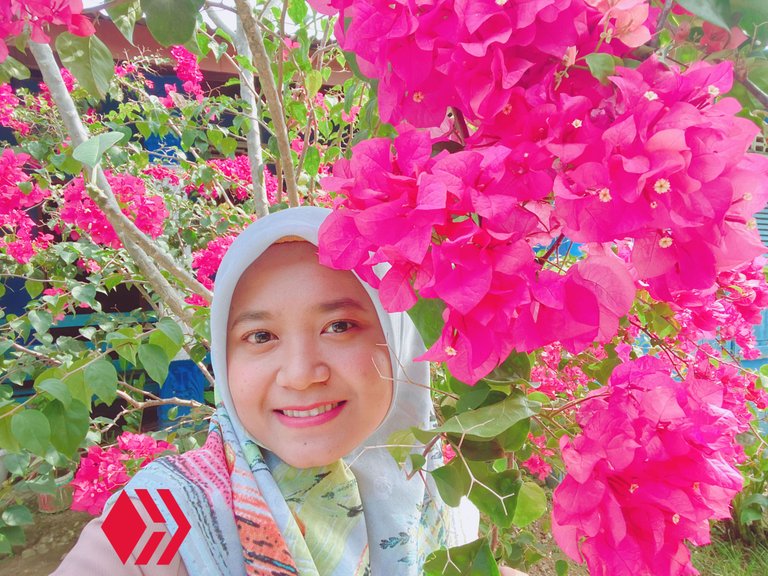 Who is Anggrek Lestari?
Anggrek Lestari is an Indonesian fiction writer who has published two major books. Now She is a full-time content creator. She has a goal to share food content that makes others happy and can get inspiration for foods that are easy to make and contain elements of health.
Make sure you follow her blog as well for some interesting discussions about life other than food.
If you need a copywriter for your projects, Anggrek Lestari will be ready to help you.
Contact Person: [email protected]
Discord: anggreklestari#3009
---
---