A Nice Dinner at Le Polonia Hotel Medan

---
Dinner only at the hotel room using "room service" may be the right choice if we are lazy to leave the room, and really want to rest in the room.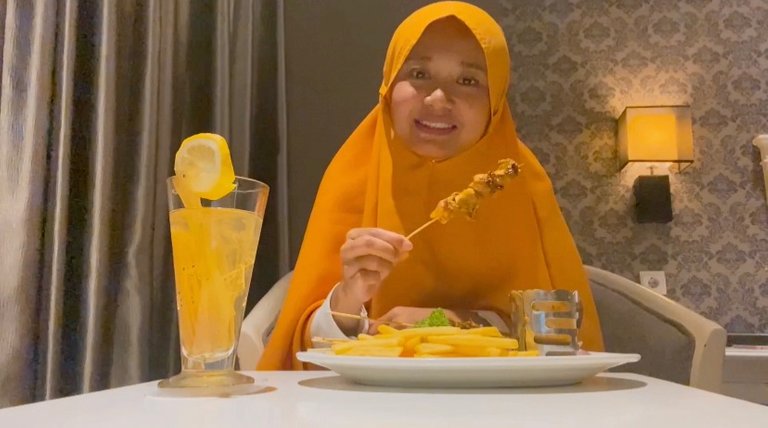 While staying at "Le Polonia Hotel", (you can visit my previous post: Le Polonia Hotel: Beyond My Expectations, I didn't feel like leaving my room for dinner.
I was intrigued by the menus from the hotel restaurant laid out on the bed. So I looked around if the food from the restaurant in this hotel was reasonably priced. If the price doesn't make sense, maybe I'll order food from outside using an online app.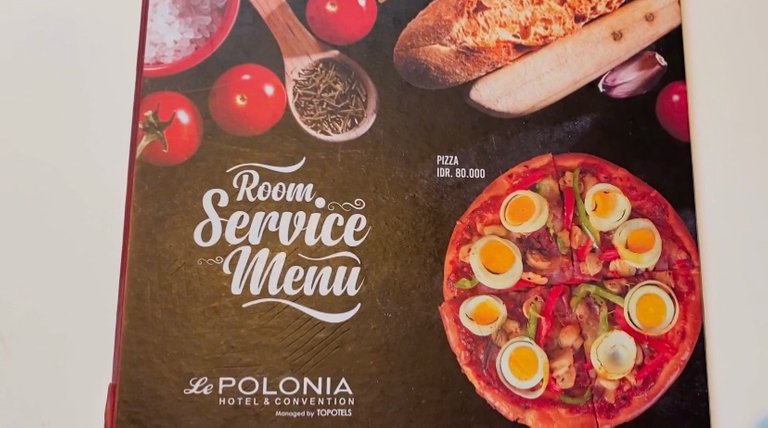 ---
---
I was surprised and happy for sure!. Food and drinks from "room service" have affordable prices, the same as in restaurants I've been to at the mall.
---
MY DINNER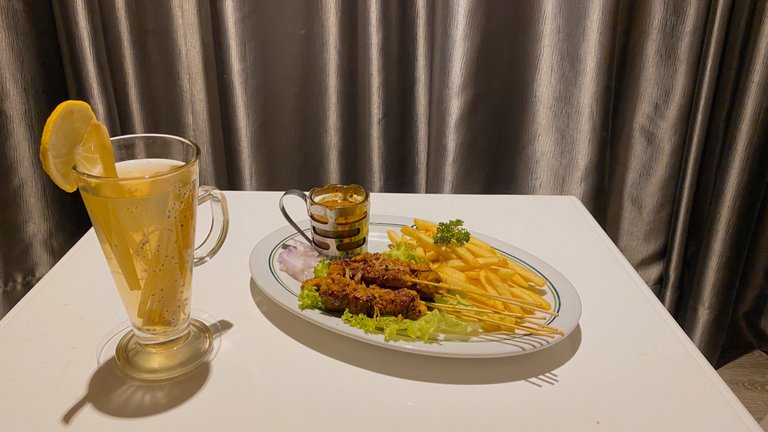 I ordered Chicken Satay with Lemongrass Tea. I paid a total of IDR90,000 / USD6.5. It was really an affordable price for the service from the hotel.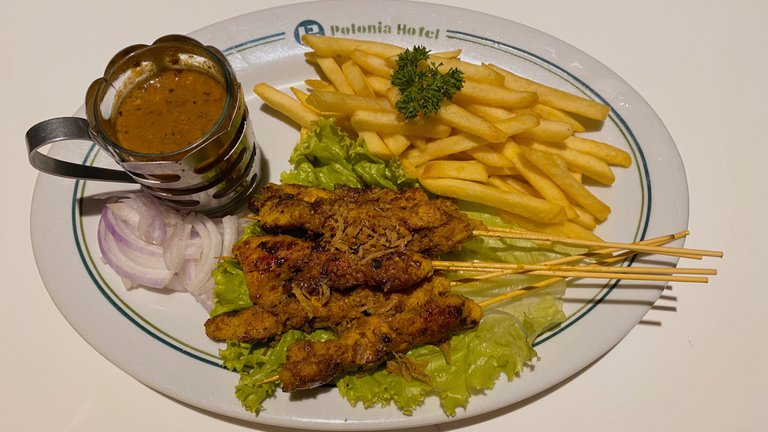 ---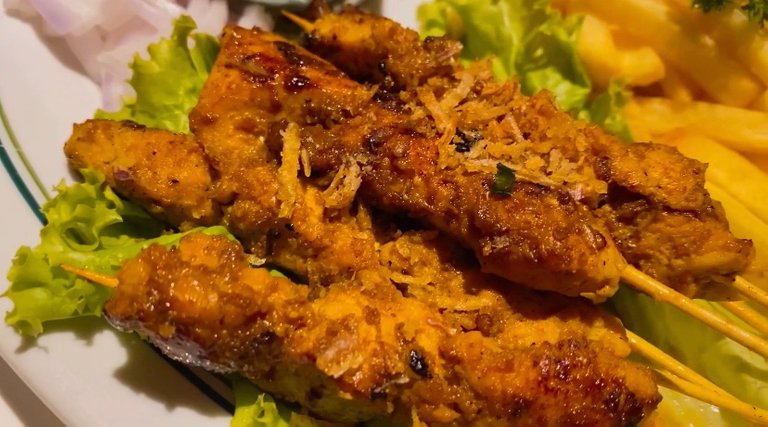 ---
My order was delivered to the room. It's a bit long, but that's fine with me. When the order came to my room, it didn't look disappointing. I still can't believe I got my dinner at such a low price.
How does it feel about the taste? The Chicken Satay with peanut sauce is delicious! I like their version of the peanut sauce that smells niceeee using herbs, "kaffir lime leaves".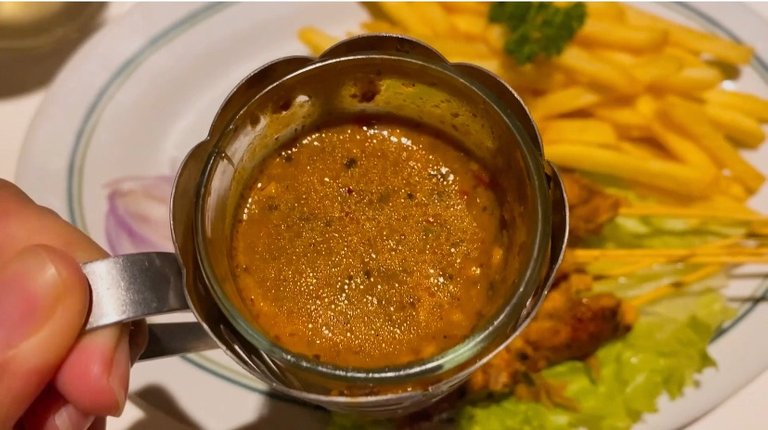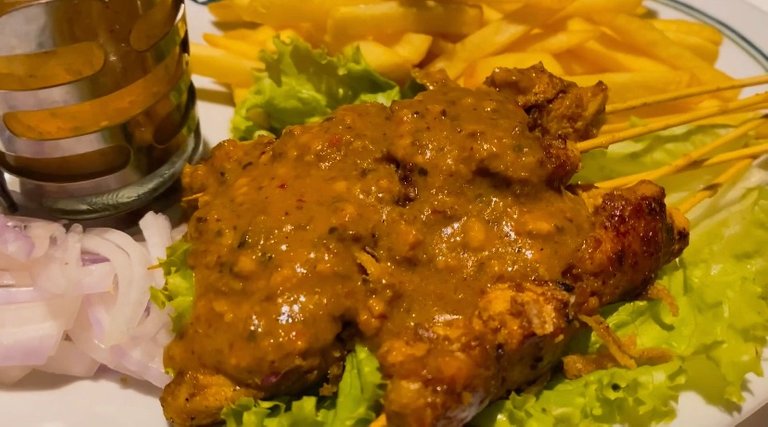 ---
---
My dinner portion is also fairly large. If Chicken Satay usually uses rice cakes, that time I asked for french fries as the carbohydrate so I could finish them. If using rice cakes, maybe I will not be able to finish the entire portion because I will be too full. :)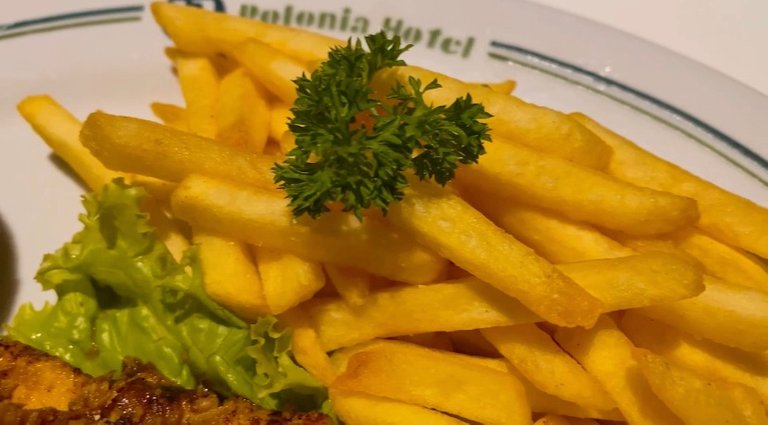 ---
---
---
For lemongrass tea, it is perfect for my dinner. Actually, it was the chef from the restaurant who recommended the tea to me.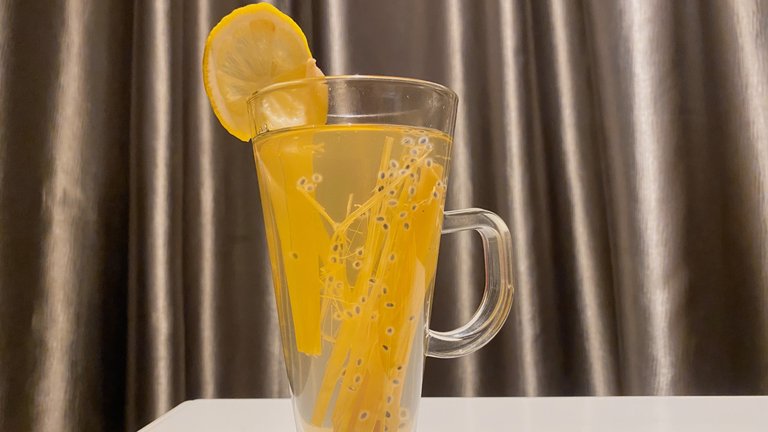 Lemongrass tea with lemon, ginger, also chia seeds, is a glass of warmth to close my dinner. Perfect! Thank God for the blessings!
---
---
---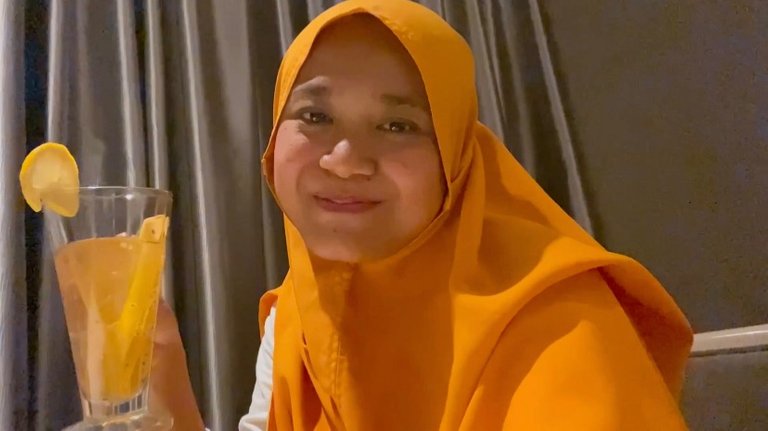 Camera: iPhone 11
Editing: Inshot Apps
Music: Gravelike by Philip E Morris Via Inshot Apps
---
---
---
Thank you for watching my vlog and reblog if you want my blog this time worthy of reading and watching by others.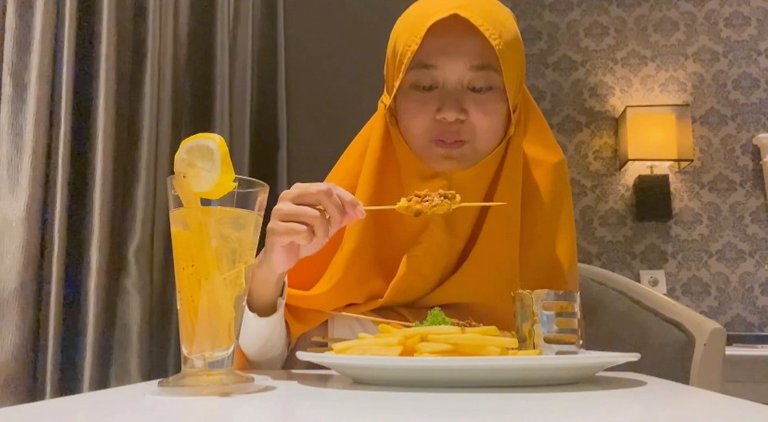 ---
---
---
Best Regards,
Anggrek Lestari
---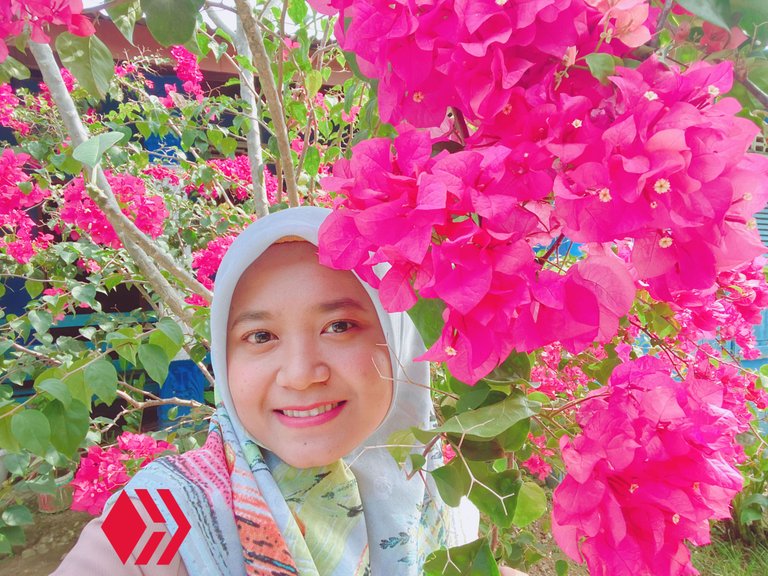 Who is Anggrek Lestari?
Anggrek Lestari is an Indonesian fiction writer who has published two major books. Now She is a full-time content creator. She has a goal to share life, poem, food content that makes others happy and can get inspiration.
Make sure you follow her blog as well for some interesting discussions about life other than food.
If you need a copywriter for your projects, Anggrek Lestari will be ready to help you.
Contact Person: [email protected]
Discord: anggreklestari#3009
---
▶️ 3Speak
---
---