Evening Snacks: Grilled Toast With Iced Coffee Milk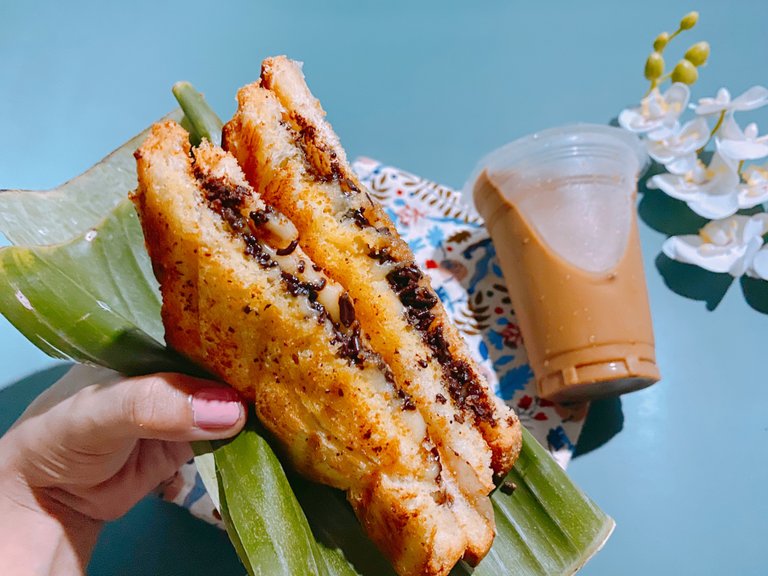 Welcome to the weekend! My mom and I just sat on the couch watching a movie playing with AL.
What a hot day! We'd be late for dinner or not even in the mood at all. My mother told me to take away the main course and snacks.
Well, what do you do on Sunday with your family or your partner?
---
---
I did a long search on a food ordering app. It's quite confusing because there are too many choices but I don't think there is anything suitable to be enjoyed on a hot night.
---
---
---
ROPANG DKK Restaurant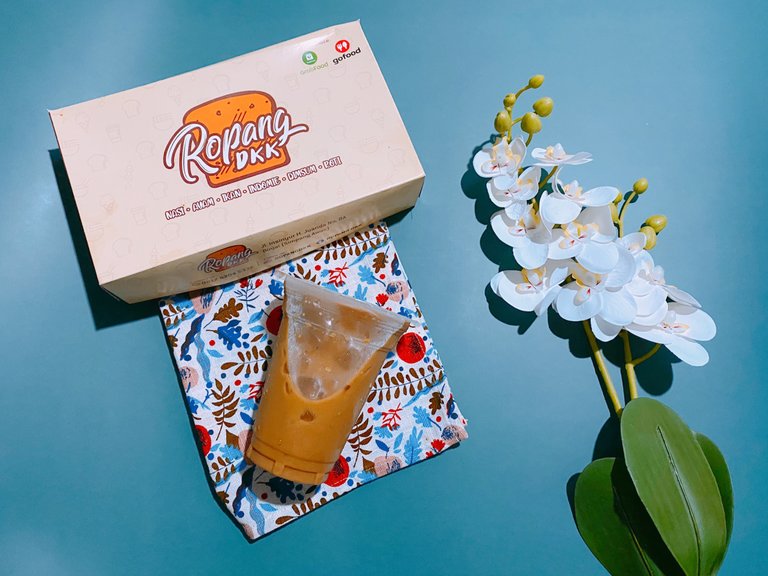 On the "Grab Food" application page there are "reorder" offers side for foods that I often order at restaurants.
Tonight's choice fell on "Ropang Dkk Restaurant." They offer good food that I can still remember. They have various types of complete menus ranging from main courses, snacks, to drinks.
For the main course for our dinner plan, I ordered "Fried Kwetiau" or as known as rice noodles. It is our comfort food.
In fact, after our food came, we just had a snack while watching TV!
---
---
---
GRILLED CHOCO SPRINKLES TOAST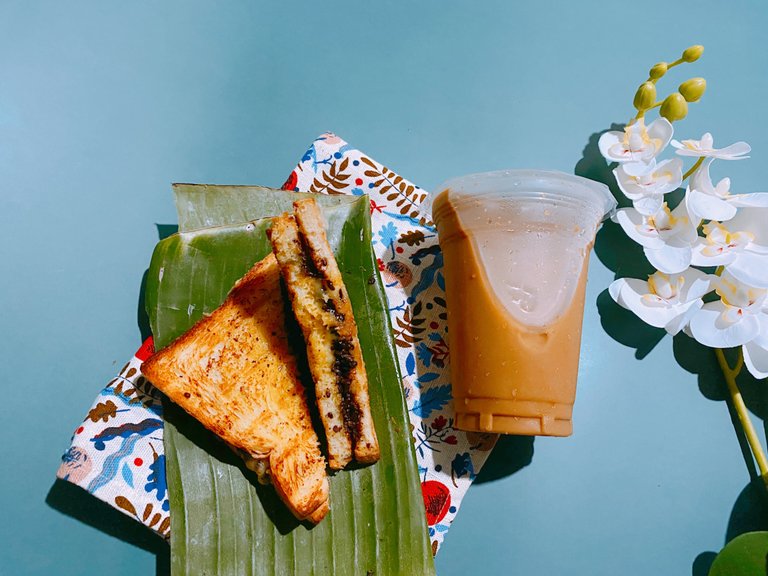 In Indonesia, especially in my area, grilled toast is a snack that is usually found in the evening to midnight.
The texture is crispy on the outside and creamy on the inside, making grilled toast perfect for enjoying with coffee or tea.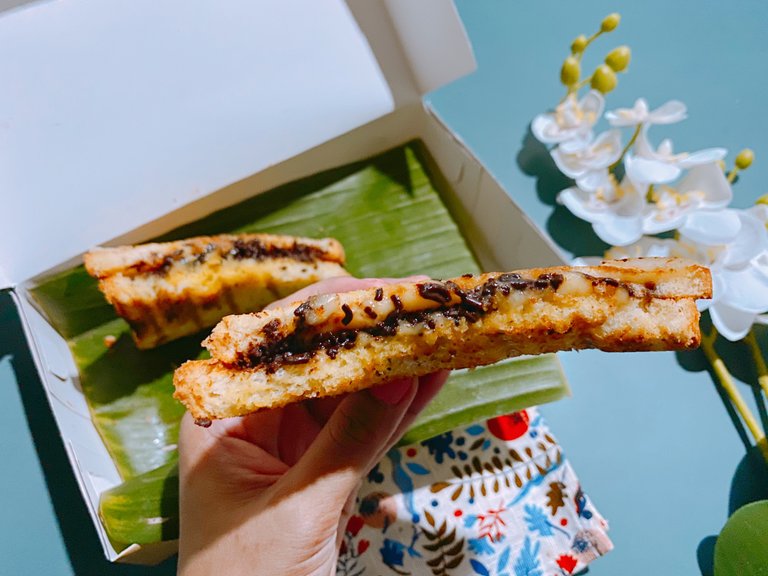 The variant I ordered was Grilled Ceres/Choco Sprinkles Toast. The butter used looks quite abundant in the contents with Ceres.
Crispy on the outside, that's what I like about this Grilled Toast Ceres. Luckily, it was still hot even though I placed a delivery order.
---
---
---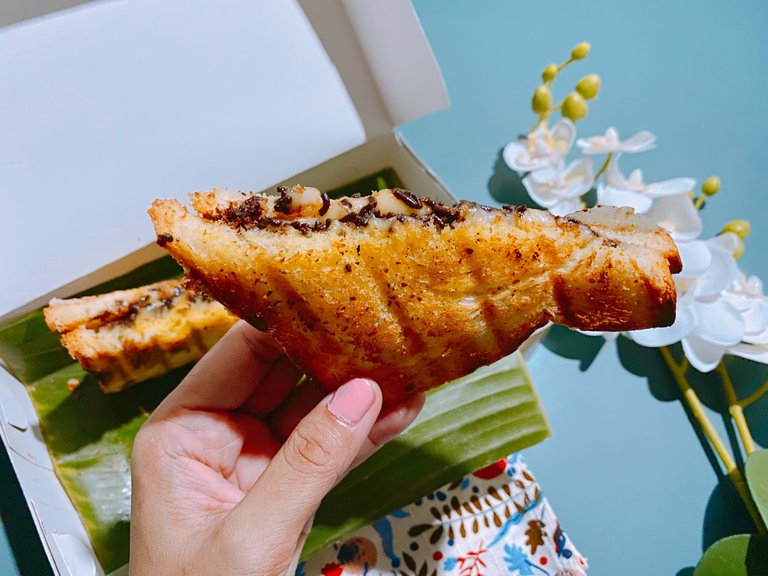 One thing that looks different from other restaurants is the packaging. This is the first time I have received food packaging that uses banana leaf. Although this restaurant has used a pretty good box, they still use banana leaf.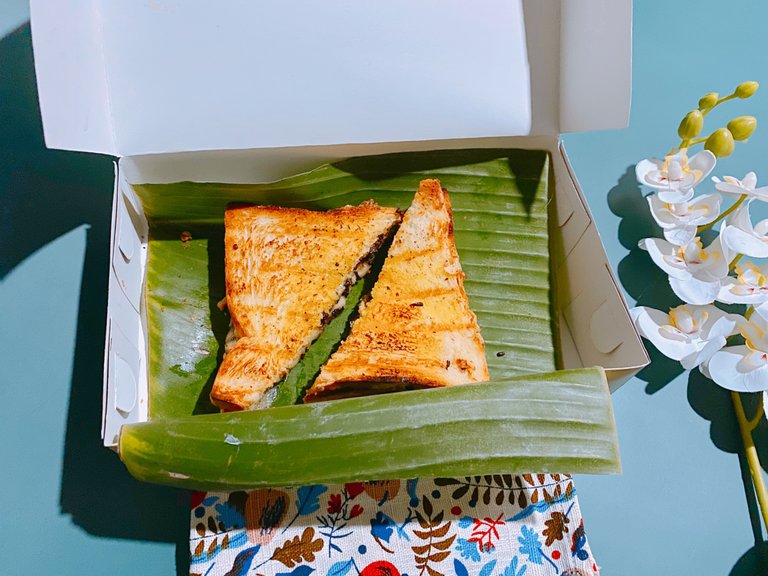 ---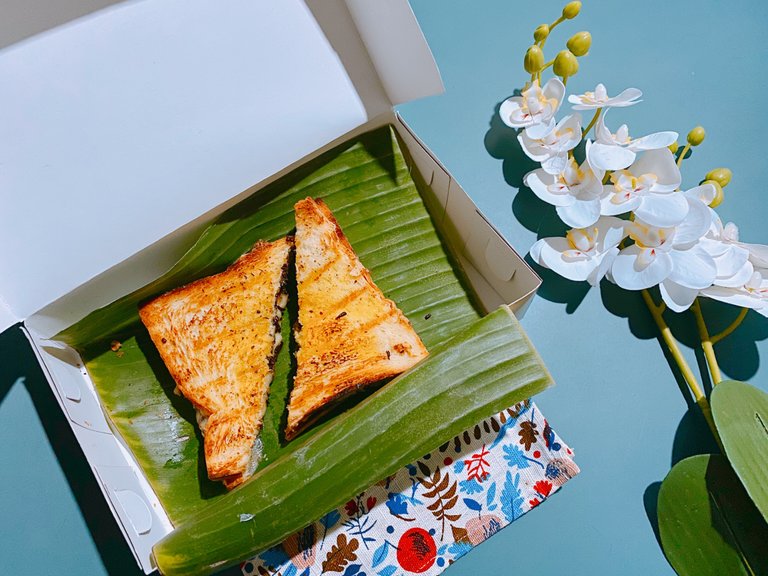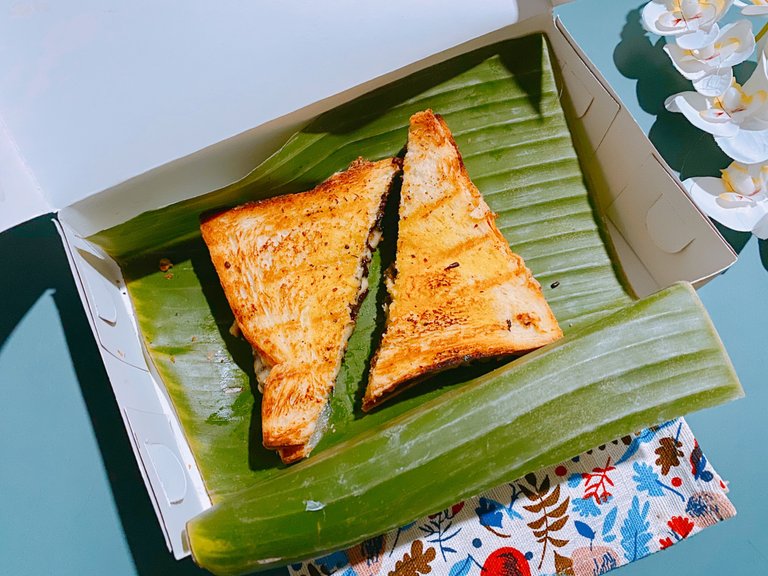 ---
The banana leaf makes the grilled toast smell better the first time I opened the box. Maybe that's what makes the hot toast last longer.
What a filling toast, one portion contains 2 pieces of sandwich toast.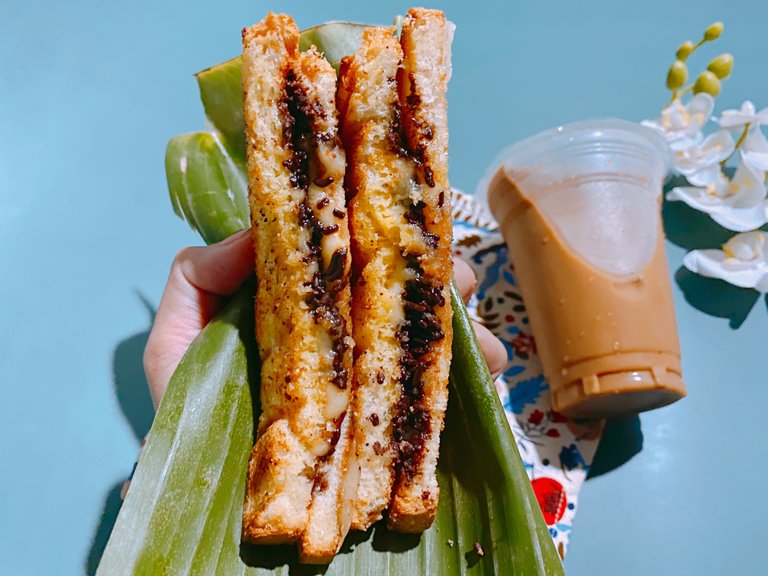 ---
---
---
ICED COFFEE MILK
For beverage, I ordered iced coffee milk. It's quite common in here. :)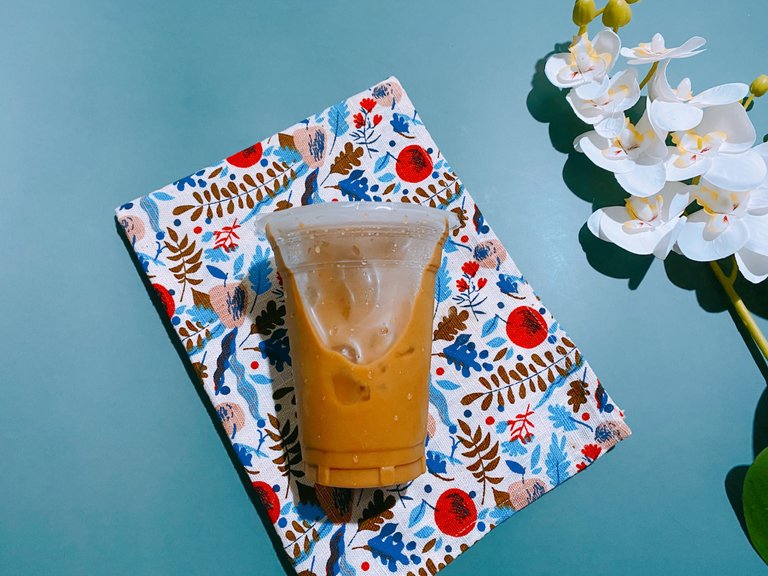 The taste of the coffee is not too dominant, but it didn't disappoint me this time. I need coffee and need something to cool off today.
This is only for me because my mother can no longer drink coffee even though she wants to, due to her stomach health condition.
---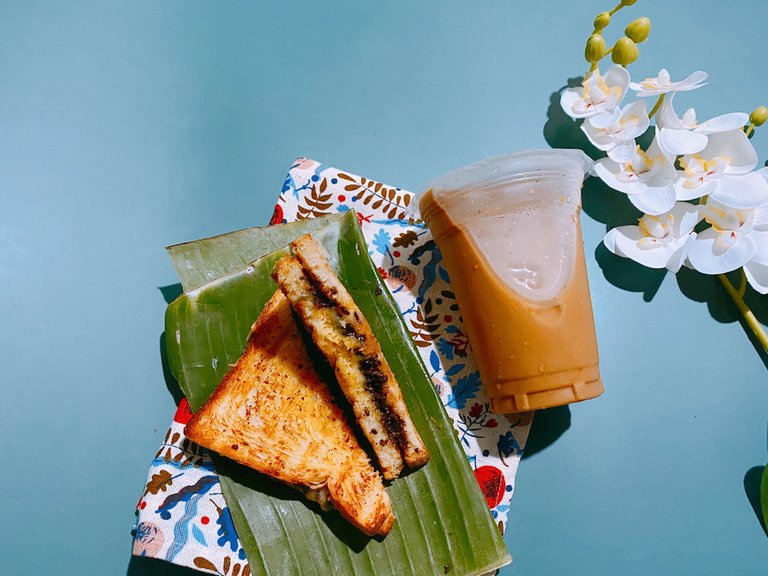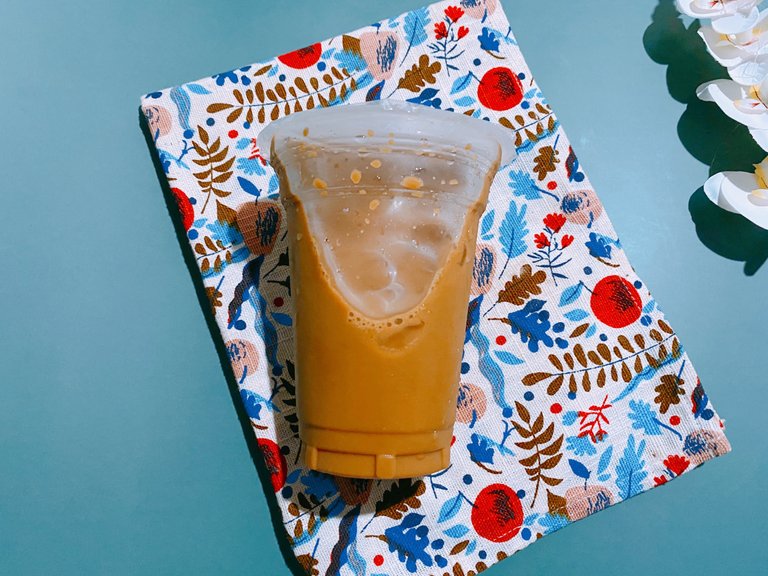 ---
---
---
---
Well, that was the food I ordered from "Ropang Dkk Restaurant" through online ordering.
I do not discuss and do not show pictures of "Fried Kwetiau" that I bought. That's because I've discussed fried kwetiau (rice noodles) before on my Hive Blog.
Hope you guys enjoyed my simple food post today. I look forward to your feedback in the comments below and have a great Sunday!
BONUS!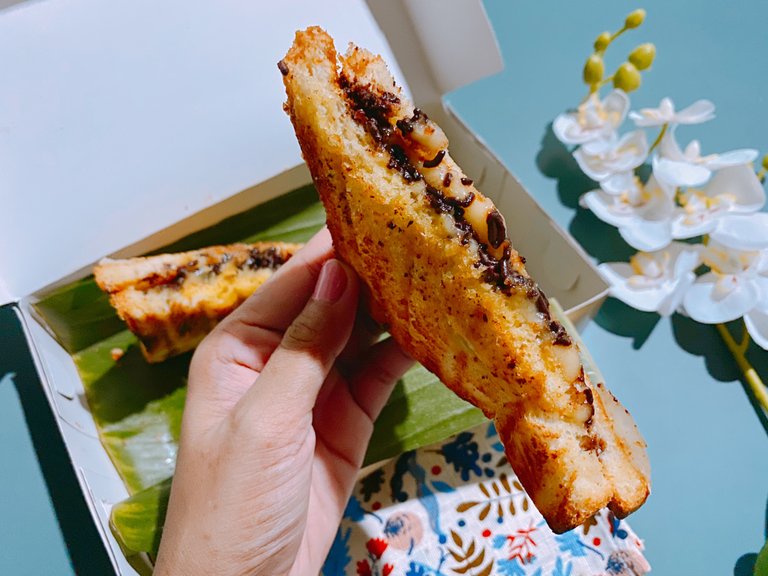 ---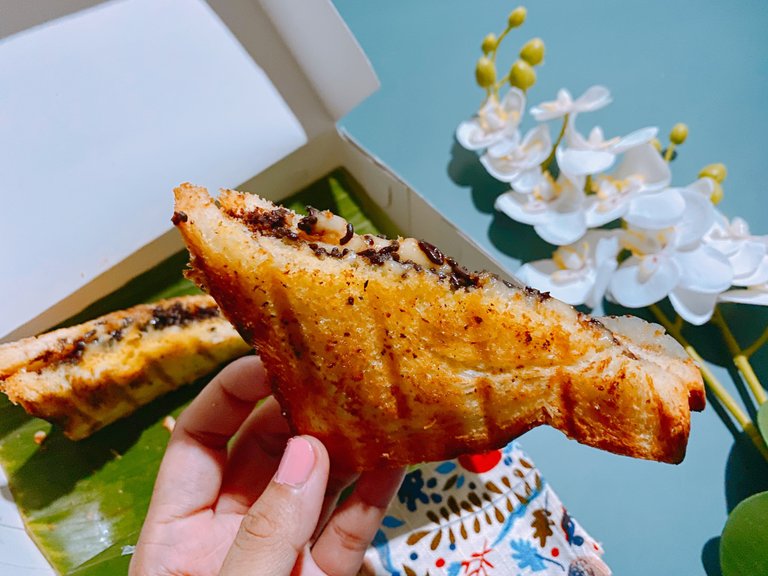 ---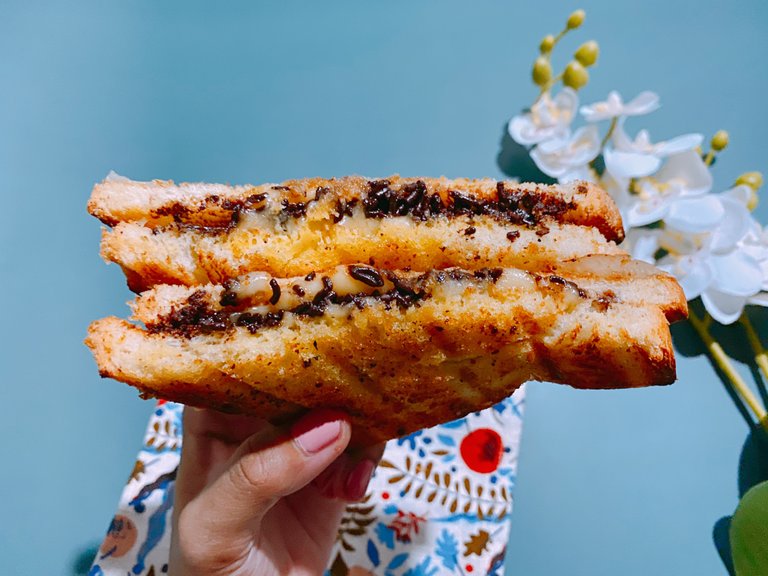 ---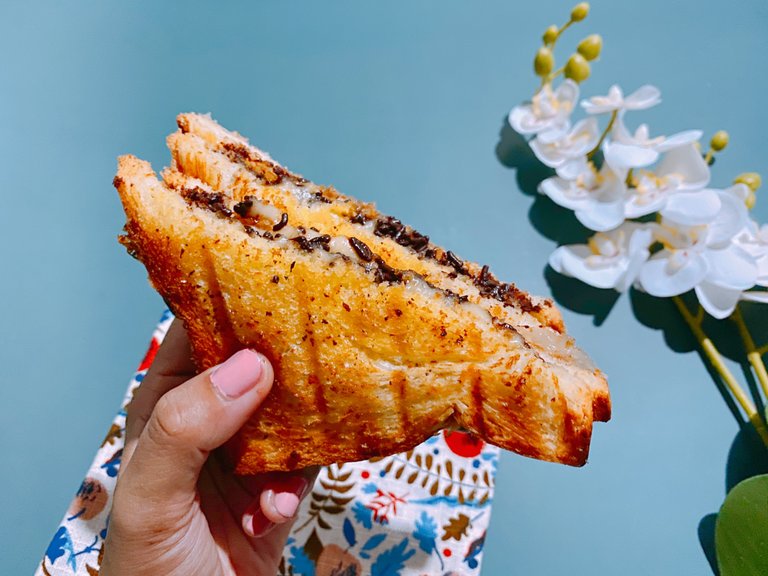 ---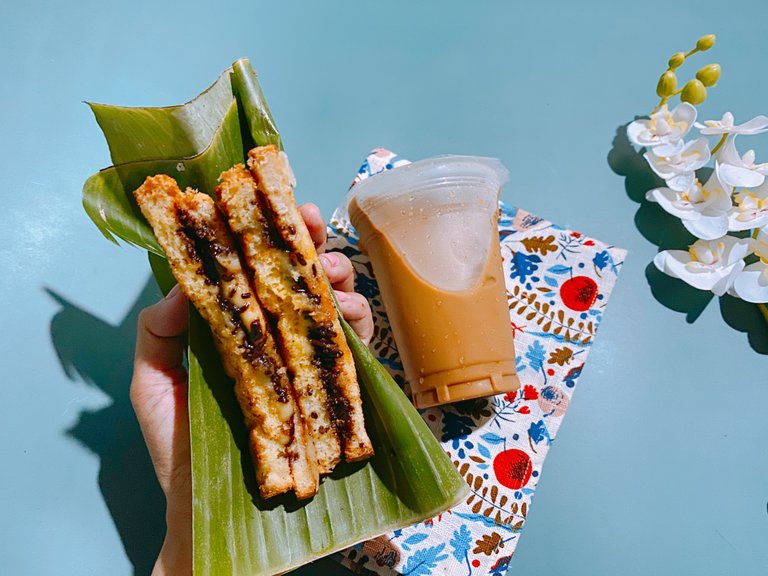 ---
---
---
Thank you for reading my blog and reblog if you want my blog this time worthy of reading by others.
All pictures were taken with iPhone 11.
---
---
---
Best Regards,
Anggrek Lestari
---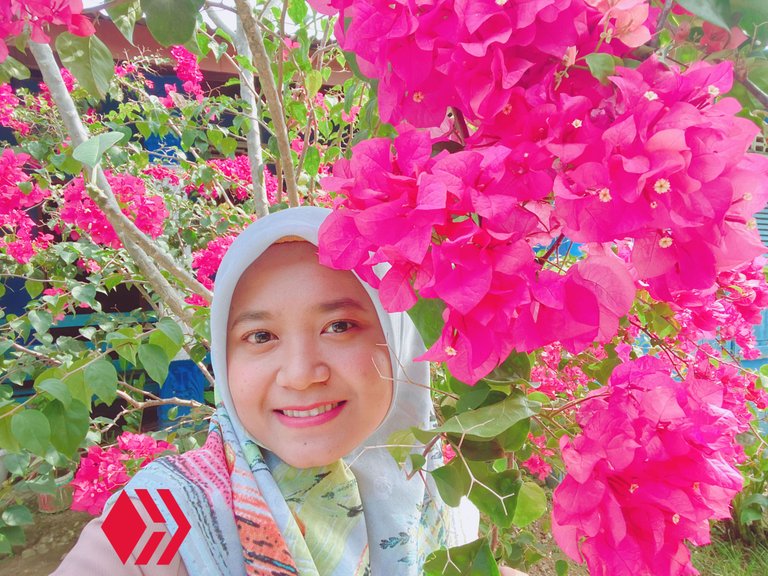 Who is Anggrek Lestari?
Anggrek Lestari is an Indonesian fiction writer who has published two major books. Now She is a full-time content creator. She has a goal to share food content that makes others happy and can get inspiration for foods that are easy to make and contain elements of health.
Make sure you follow her blog as well for some interesting discussions about life other than food.
If you need a copywriter for your projects, Anggrek Lestari will be ready to help you.
Contact Person: [email protected]
Discord: anggreklestari#3009
---
---