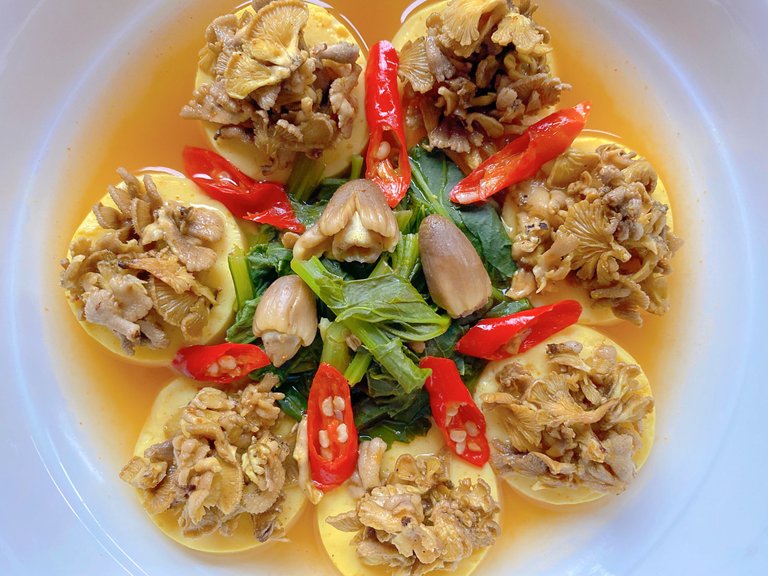 The beauty of the photos displayed on the blog has gone through a long process. It requires a few tricks and of course a lot of patience.
And one more thing, you must have hand movements as calm as possible but strong, to adjust the position of each ingredient on the serving plate not messy.
---
Calmness is Important
To be honest, I often have a hard time controlling my hand movements when I'm getting tired. So it requires stable power, even though it looks like only a trivial job. Laying out the ingredients on the plate is a detailed job that requires emotional calm. It is true.
That's why I will fail to do plating when I'm emotionally unstable.
---
---
---
So, let's go back to the food photos which I will discuss this time.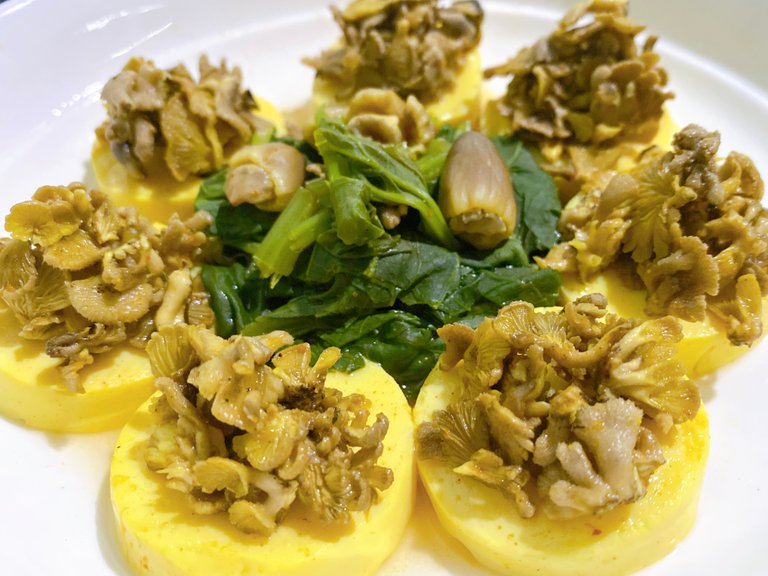 I will invite you to my process of plating the "Wild Mushroom Soup With Tofu" dish. For the complete recipe, you can read on my previous blog:
---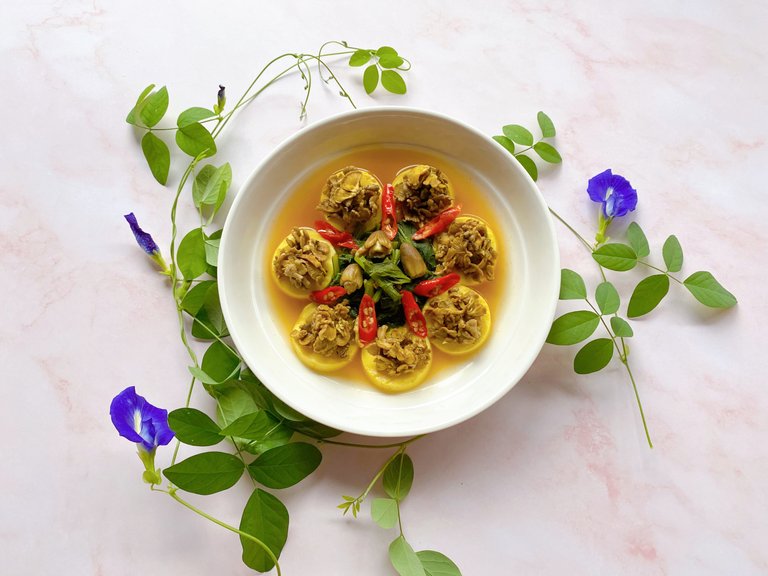 ---
I could just serve soup as is. But it will look like food pieces of stuff drowning in lots of water.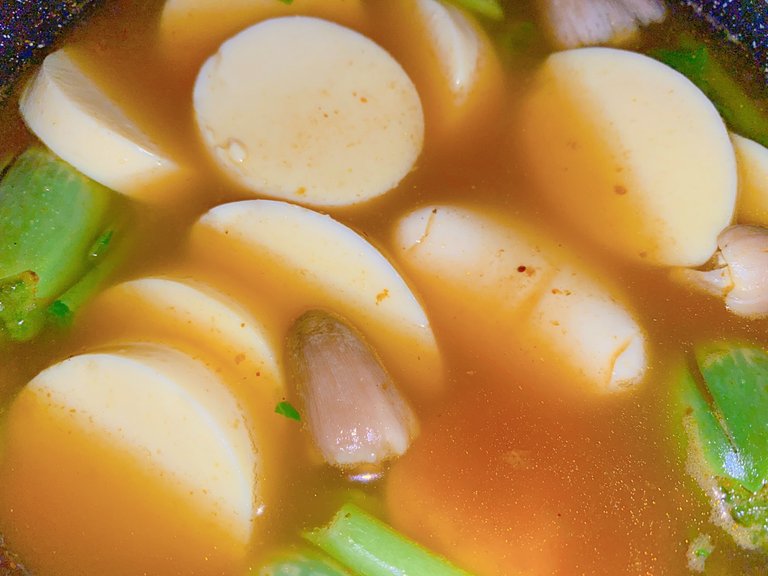 The appearance of the dish after cooking, still in the pan has not been transferred to the serving plate.
---
I also thought of a way to make wild mushrooms more visible in the water. Because the focus of the content is about these mushrooms. And, these mushrooms are small. So this is a difficult task.
I have to slowly take the contents of the soup but without sauce.
---
Plating process
- Step 1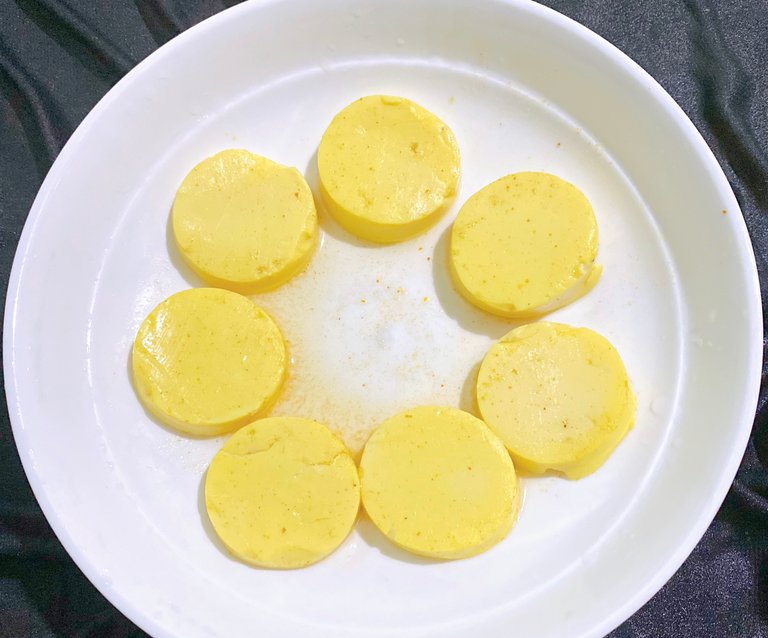 In step 1, I arranged the pieces of tofu in a circle to follow the shape of the plate.
---
---
---
- Step 2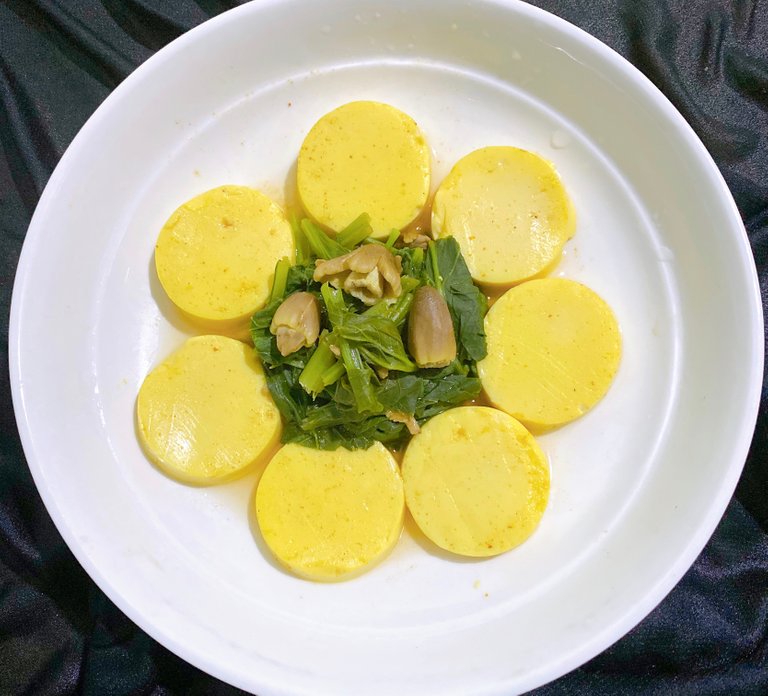 Then, I arrange other ingredients such as veggies. I put the mustard greens in the center of the plate, in the center of the tofu circle that was previously formed.
---
---
---
- Step 3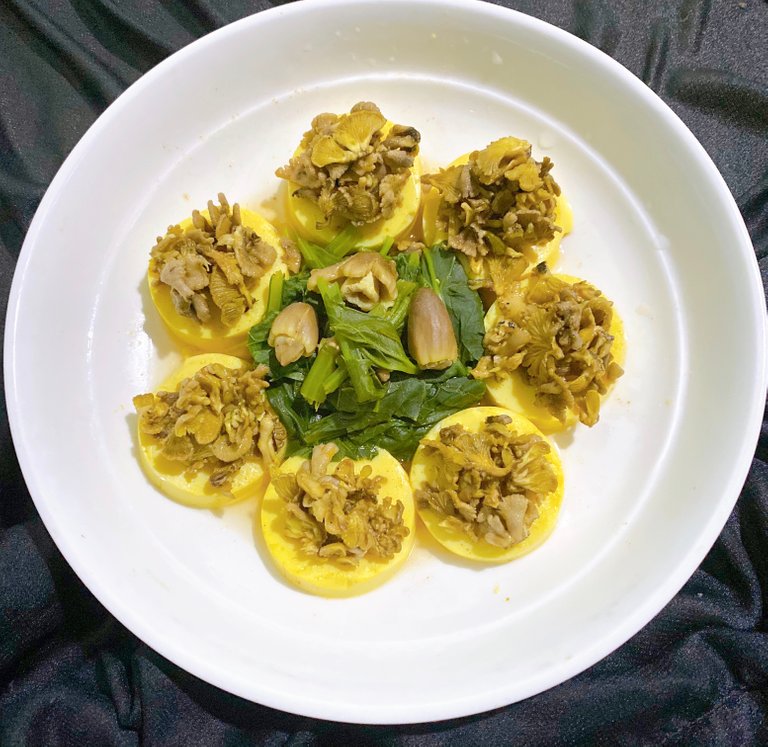 Let's start setting the mushrooms on top of the tofu. This is the most difficult job and requires quiet hand movements. Do not let the shaking hands make the mushrooms messy.
---
---
---
- Step 4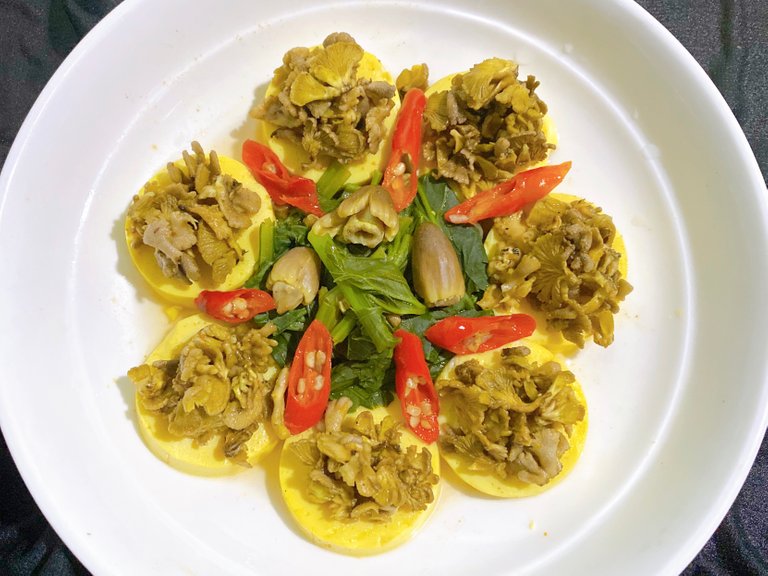 Add a little detail to the garnishes, here I'm using slices of red chili peppers to create a contrasting color.
---
---
---
- Step 5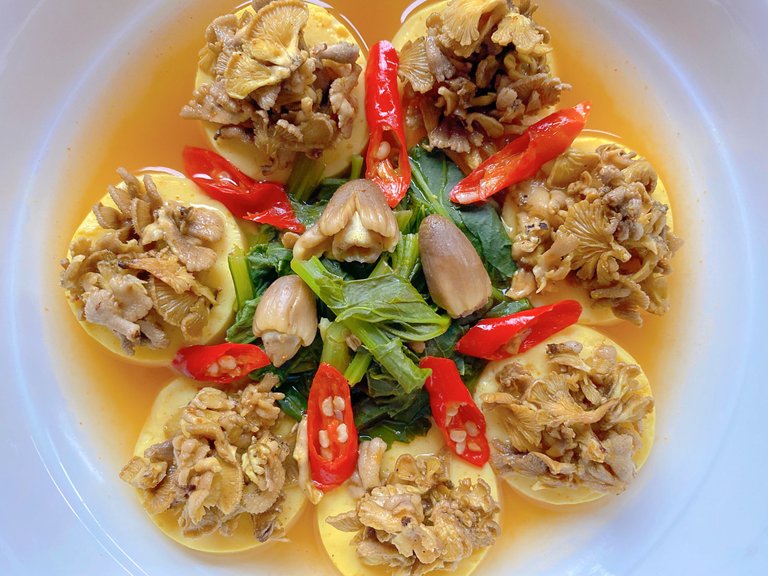 In the final step, add the soup when the food wants to be photographed. Do this slowly, starting by pouring the broth from the edge of the plate. Do not pour the broth in the middle of the food. It will deform the pre-formed ingredients.
---
---
---
The Wild Mushrooms Soup is ready for photo shoot session. I use a special background to add a luxurious feel to my food.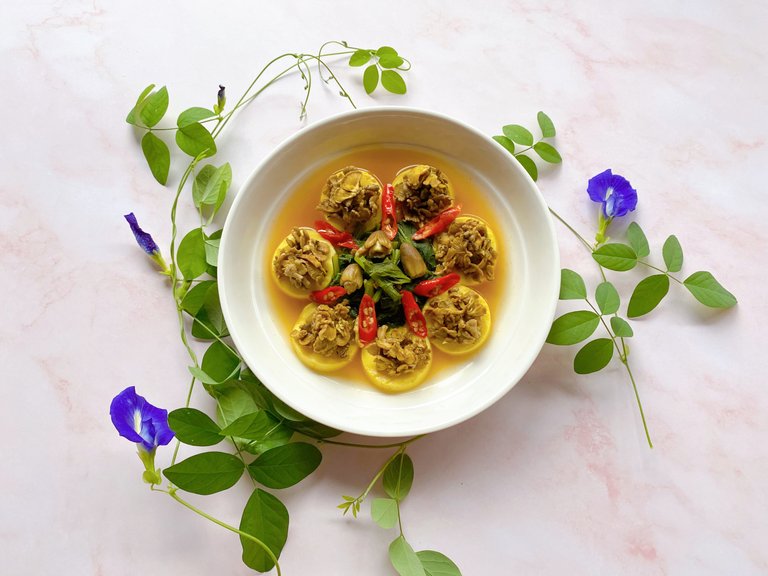 This is the result, which I displayed in my previous recipe post.
---
---
---
What do you think about the plating process this time? Quite complicated?
---
---
---
Regards,
Anggrek Lestari.
---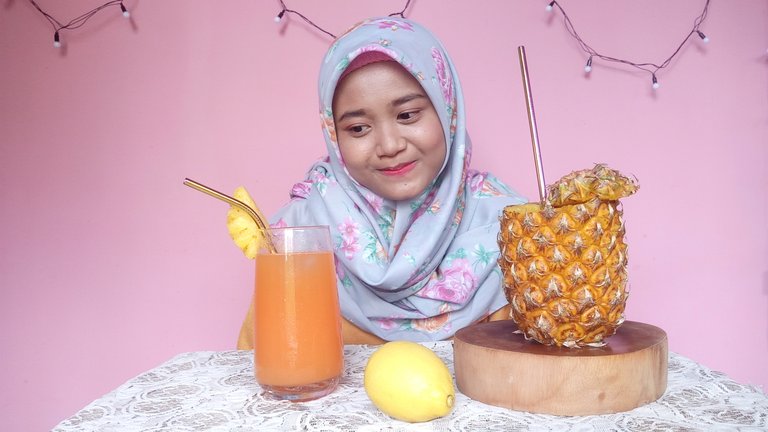 If you like my food content and want to support me at the next level, you can send me BTC or ETH or even HIVE/HBD. Thank you so much!
BTC Address: 1JkuWUJvK6bjkm6D3ZhtEdpaeSQUn7YLuU
ETH Address: 0x42bb580e4660daa7f578c2741027abc6f062ef46