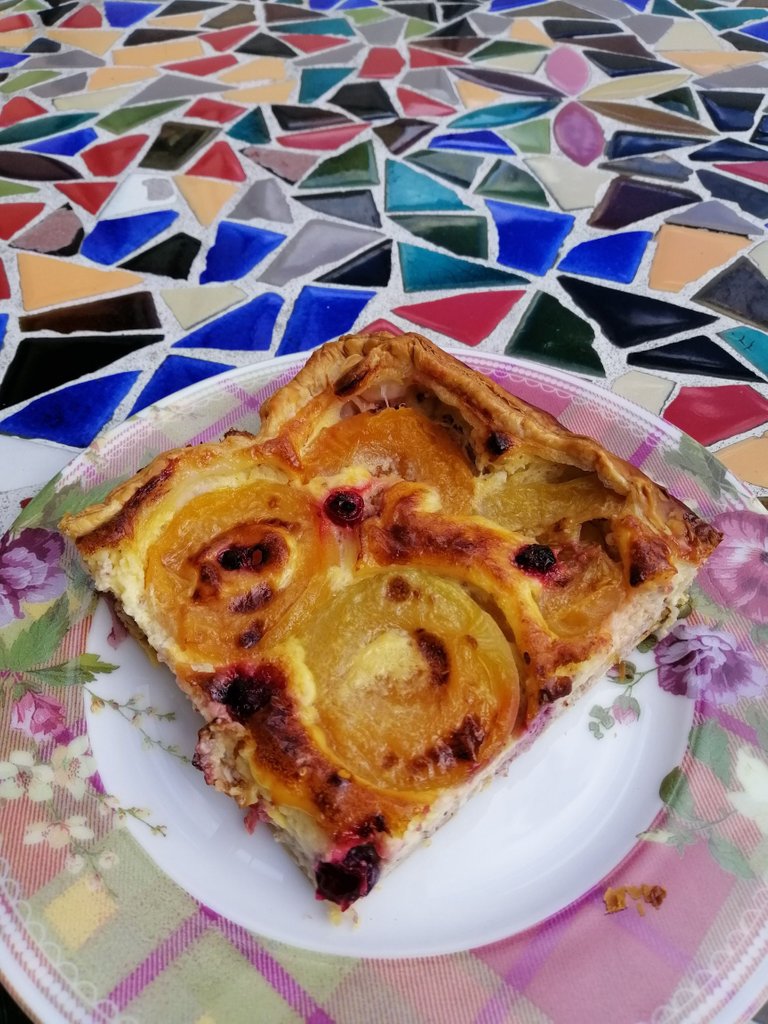 Roll out the dough on a baking paper and cut out with a fork. Spread almonds on the dough base. Apricots, now unfortunately frozen with the cut surface upwards on the almonds.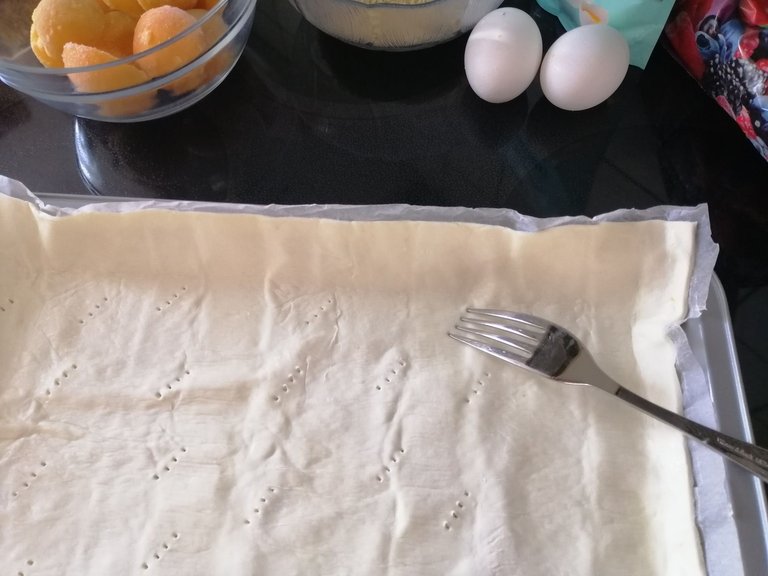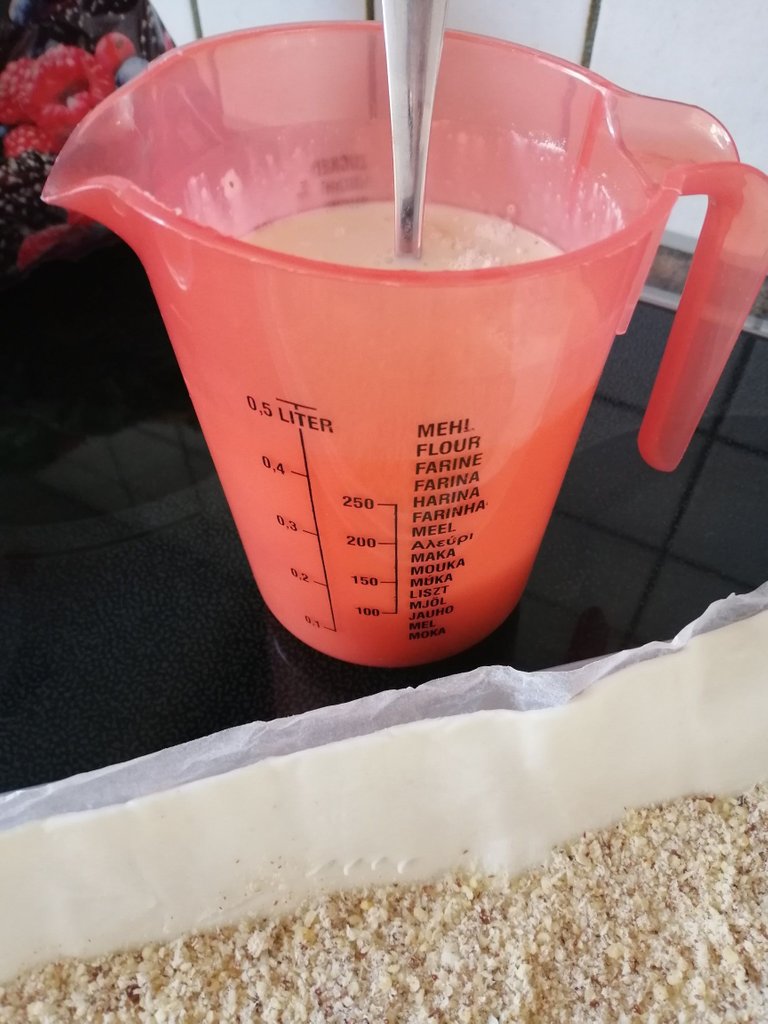 For the topping: 3 dl cream, 2 egg, 1/5 pack vanilla sugar, cornflour and 3 lumps sugar, mix well, pour over the apricots.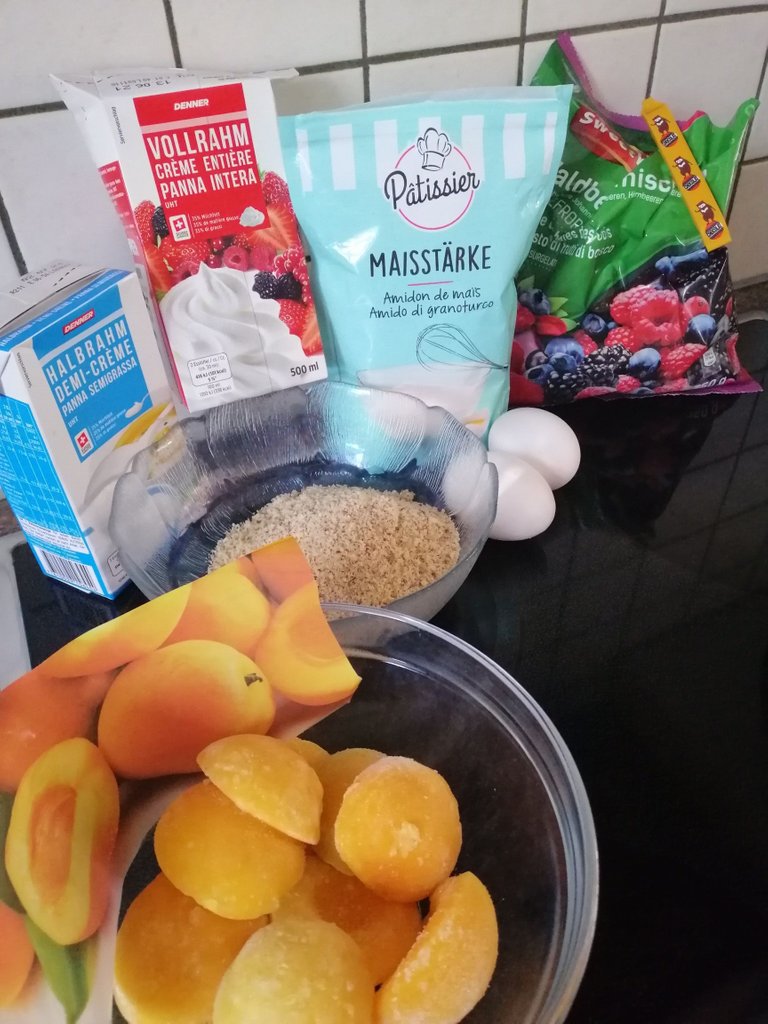 Because I have not had enough apricots, I would have to supplement with wild berries. Good usage of remains from freezer.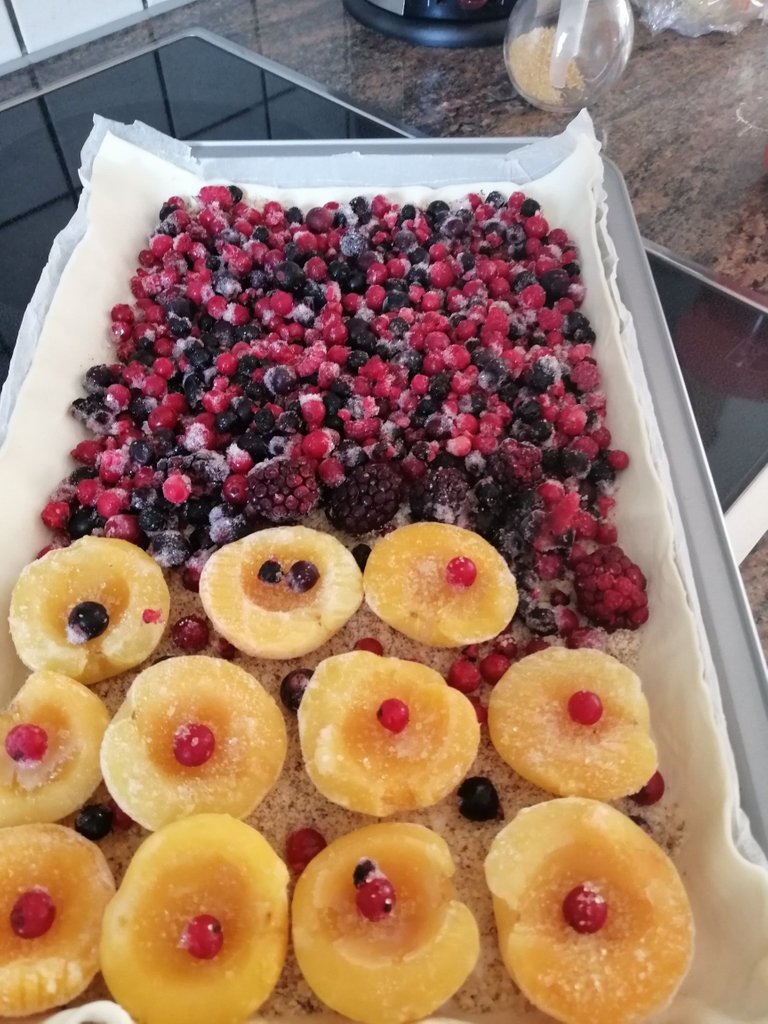 Bake in the oven for about 35 minutes on the lowest level.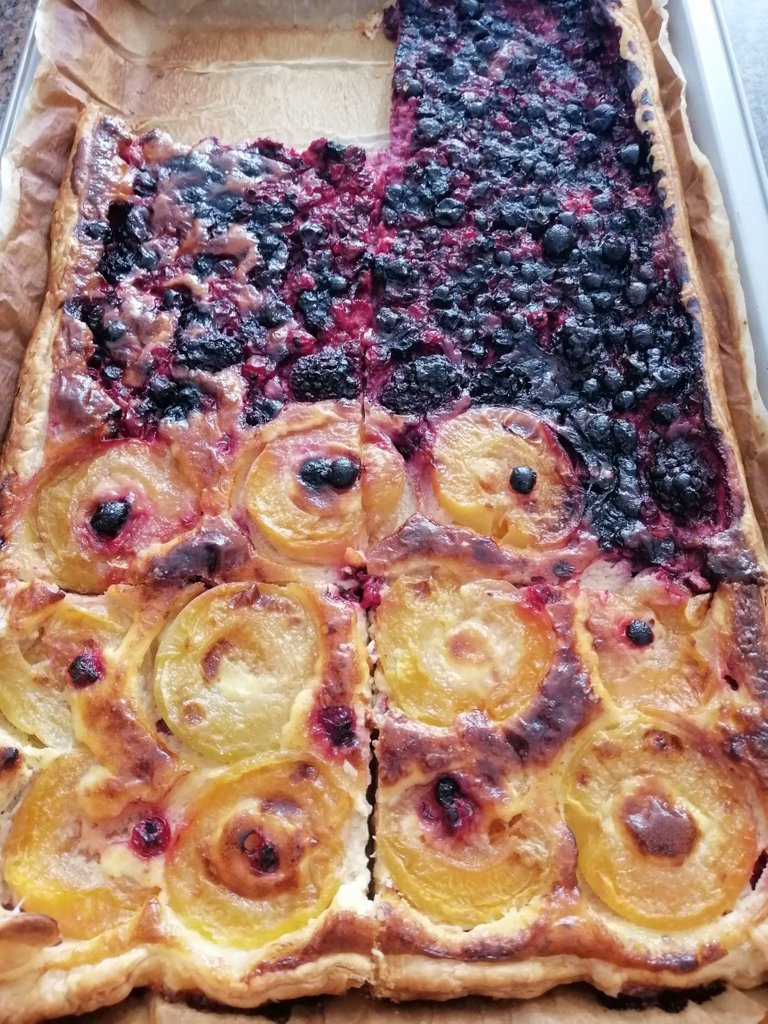 Have a great Day!