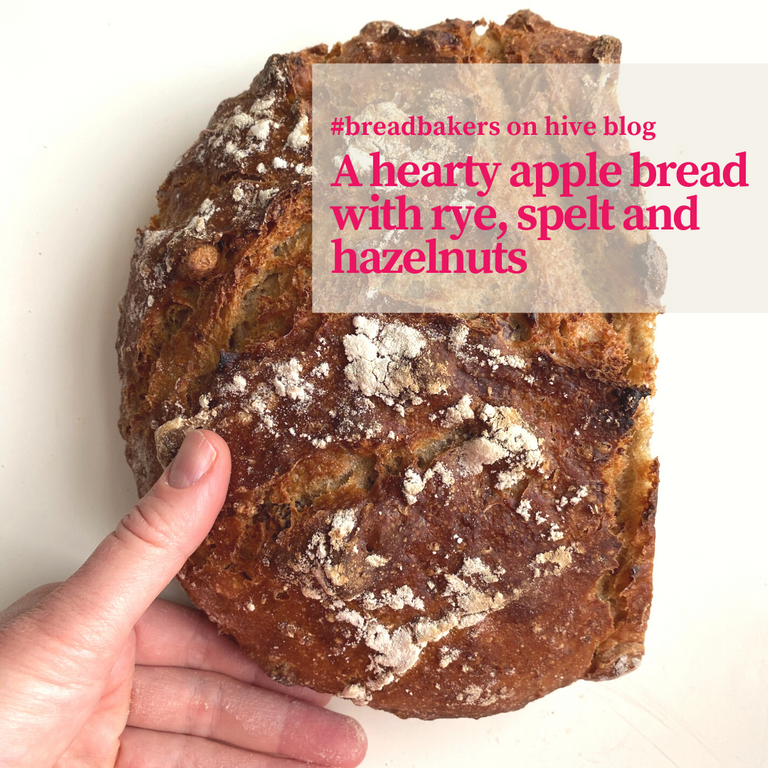 For some months now we are lucky tenants of a wonderful overgrown wasteland garden. After intense fights with brambles nettles and snails finally harvest time is come and although the snails ate more or less all zucchinis and strawberries and dahlia and rhubarb and and (to be honest, the nearly ate everything) the apples survived.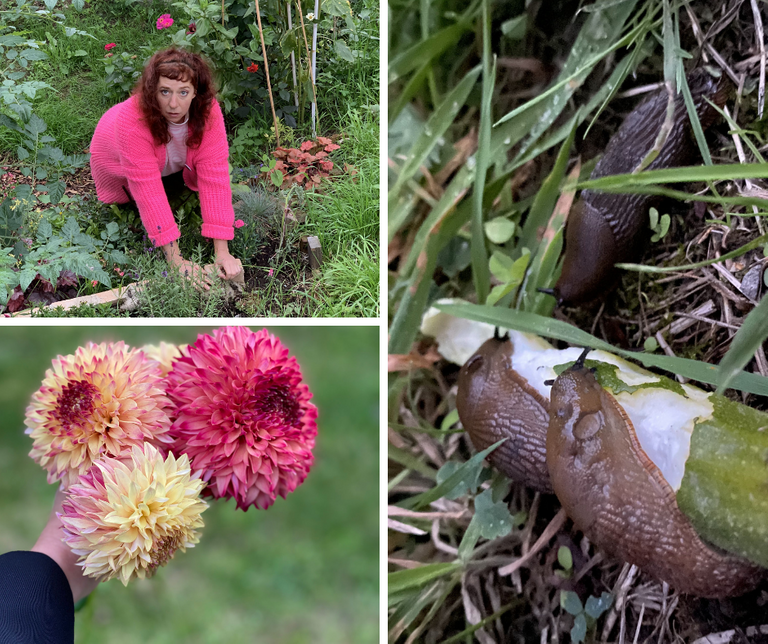 And not only do we have an apple tree in the garden, no along the small street to the garden are perhaps 7 apple trees and all of them full of fruits. As nobody cares for them it is a tad difficult to gather the apples. The trees were never cut and therefore grow high and their feet are protected by brambles. But the apples – so plentiful I could not let them go to waste.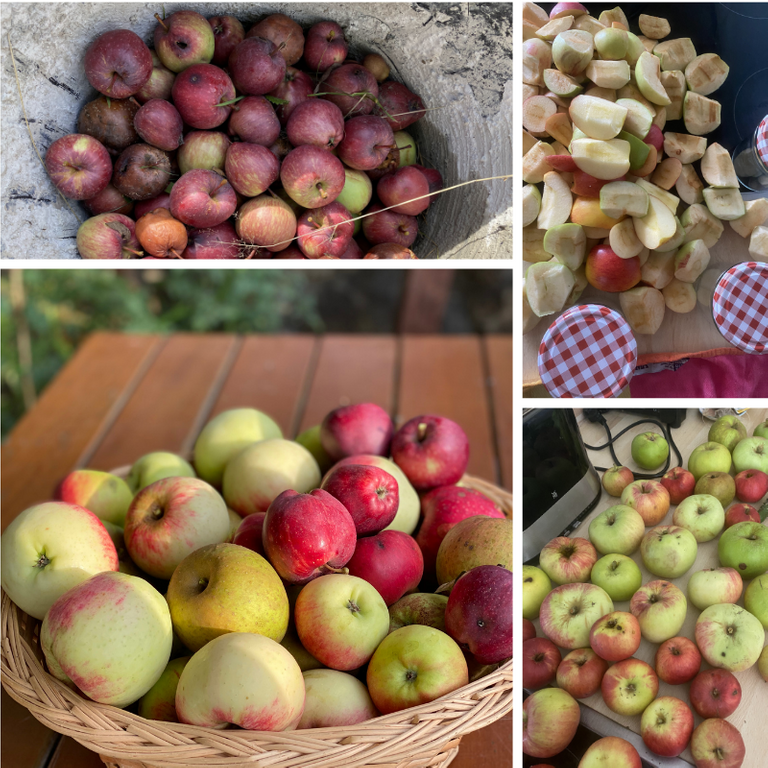 So, here I am with a basket full of apples and searching for recipes how to use them. After apple sauce and apple cake I wanted to be creative and bake a "real" apple bread (in German apple bread normally means a kind of cake with dried fruit, a lot of apples and nuts). A hearty sourdough bread with apples for freshness….
And I was lucky. I found this amazing recipe for a spelt bread which gets a deeper flavor from toasted nuts and apples. I found the recipe on the website from Brotpoet which I have consulted several times and I really loooove the recipes, but unfortunately for many @breadbakers readers its only in German (if you understand German, or are willing to learn 'Bäckerlatein' the key terms of baking in German, than I highly recommend to research the recipes and explanations from Brotpoet).
The bread is an uncomplicated make with Lievito Madre and yeast and a proofing period in the fridge. The original recipe uses walnuts, but I am not a big fan of them as they taste bitter for me. I toasted hazelnuts instead (and got a bit frantic while trying to rub the skin away… :-D). And as I am in general adventuresome, I also toasted a part of the rye flour.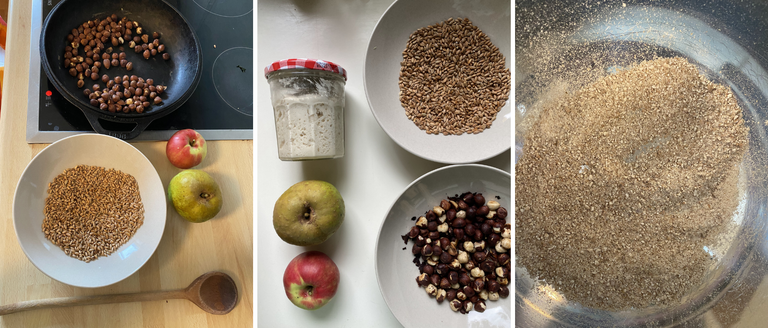 The ingredients
305 g spelt flour 1050
100 g rye flour
50 g whole grain rye flour (made from toasted rye kernels)
200 g apples grated with the skin
250 g water
10 g salt
6 g yeast
75 g Lievito madre (directly out of the fridge)
100 g toasted hazelnuts
25 g water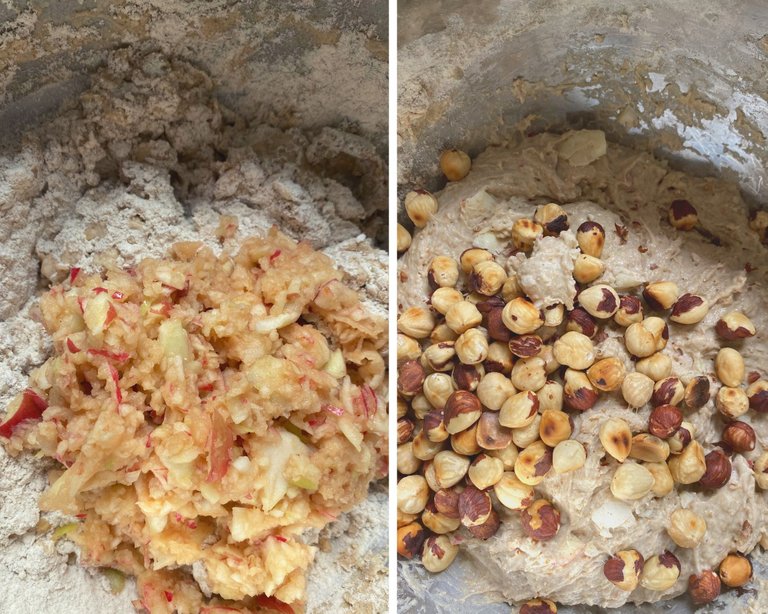 The dough
Make a smooth dough out of the first eight ingredients. Then incorporate the nuts and the rest of the water. Put the dough into a bowl with a tight lid and let it rest for 6 – 10 hours in the fridge. After you had a wonderful day, you can now fetch the risen bread out of the oven. Fold the dough into a round shape and let it rest 15 min. Form the dough into its final shape and put it into a proofing basket and preheat the oven at 250 °C.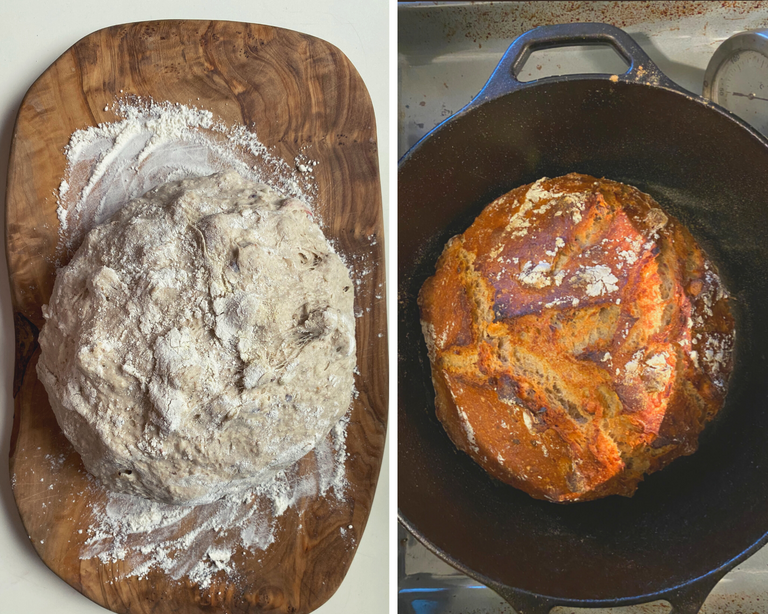 I bake my bread in a cast iron pot, but it is also possible to make it without such a pot but beware that you need steam in your oven for roughly 10 minutes.
Back to the recipe… When your oven has the right temperatures cut the surface of the bread, then put it into the pot, reduce the temperature to 230 °C and let it bake for 30 minutes. Open the lid and let it bake for another 15 minutes.
Now the hardest part starts… let the bread cool down till it's eatable (or your willpower is depleted). You will get a crispy crust and a wonderful soft inside with a mellow slightly sweet taste from the apples and the toasted nuts.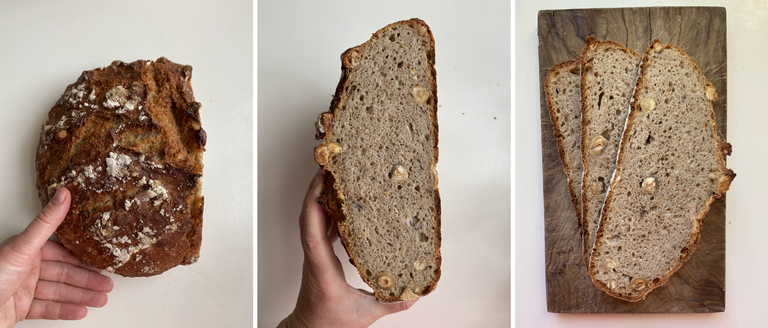 I hope I could inspire you to bake a real bread (and not only cake) with apples. If you are still in doubt hop to Brotpoets website and try some of his other amazing creations. On my to-do list is his recipe for a sweet "yeast" bread which is made not with yeast but a special sweet wheat sourdough… but then I will have a third sourdough in my fridge. Will this stop me? Noooooo 😂