Saludos a todos estimados amigos de Hive. Para hoy les tengo otra de mis experiencias con las infusiones y plantas; en mi jardín tengo sembradas algunas plantas medicinales como he dicho en anteriores publicaciones, y también me gusta adquirir las que no tengo en el mercado. Hoy les presento las "Hojas de Laurel". Sus beneficios y propiedades como infusión. ¡Espero les sea de provecho!.
Greetings to all dear Hive friends. For today I have another of my experiences with infusions and plants; In my garden I have planted some medicinal plants as I have said in previous publications, and I also like to acquire those that I do not have in the market. Today I present to you the "bay leaf". Its benefits and properties as an infusion. I hope you find it useful!.

Laurel: 🌿☕️
Aquí otra maravilla proveniente del Mediterráneo (España, Chipre, Grecia e Italia), quizás no sólo por su gastronomía se dice que de allí proviene la alimentación más sana del mundo; sino también por sus condimentos y plantas aromáticas para la cocina y medicina. Personalmente el laurel lo utilizo en las comidas, sobretodo en las carnes. Pero a nivel medicinal lo uso en infusión. Para los que son de mi generación y tuvieron a su abuela amante de la medicina natural, saben que les dejo este legado del conocimiento.
Bay leaf: 🌿☕️

Here is another wonder from the Mediterranean (Spain, Cyprus, Greece and Italy), perhaps not only for its gastronomy it is said that the healthiest diet in the world comes from there; but also for its condiments and aromatic plants for cooking and medicine. Personally I use the bay leaf in meals, especially in meat. But at a medicinal level I use it as an infusion. For those of my generation who had their natural medicine loving grandmother, they know that I am leaving this legacy of knowledge.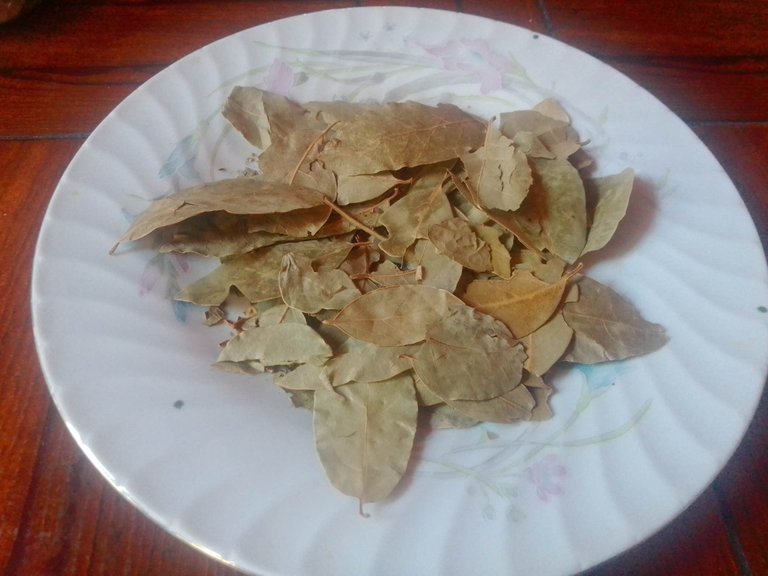 Beneficios:🌿☕️
Previene la acidez estomacal.
Es digestiva y muy efectiva para combatir los gases intestinales.
Es diurético.
Es anti-gripal y ayuda a descongestionar los bronquios.
Muy buena para combatir la ansiedad y el estrés.
Para las enfermedades bucales es muy buena y efectiva.
Benefits: 🌿☕️

- Prevents heartburn.
- It is digestive and very effective in fighting intestinal flu.
- It is a diuretic.
- It is anti-flu and helps decongest the bronchi.
- Very good to combat anxiety and stress.
- For oral diseases it is very good and effective.
Propiedades:🌿☕️
Posee el ácido laurico (es un ácido graso saturado también presente en el coco).
Properties: 🌿☕️

- It has lauric acid (it is a saturated fatty acid also present in coconut).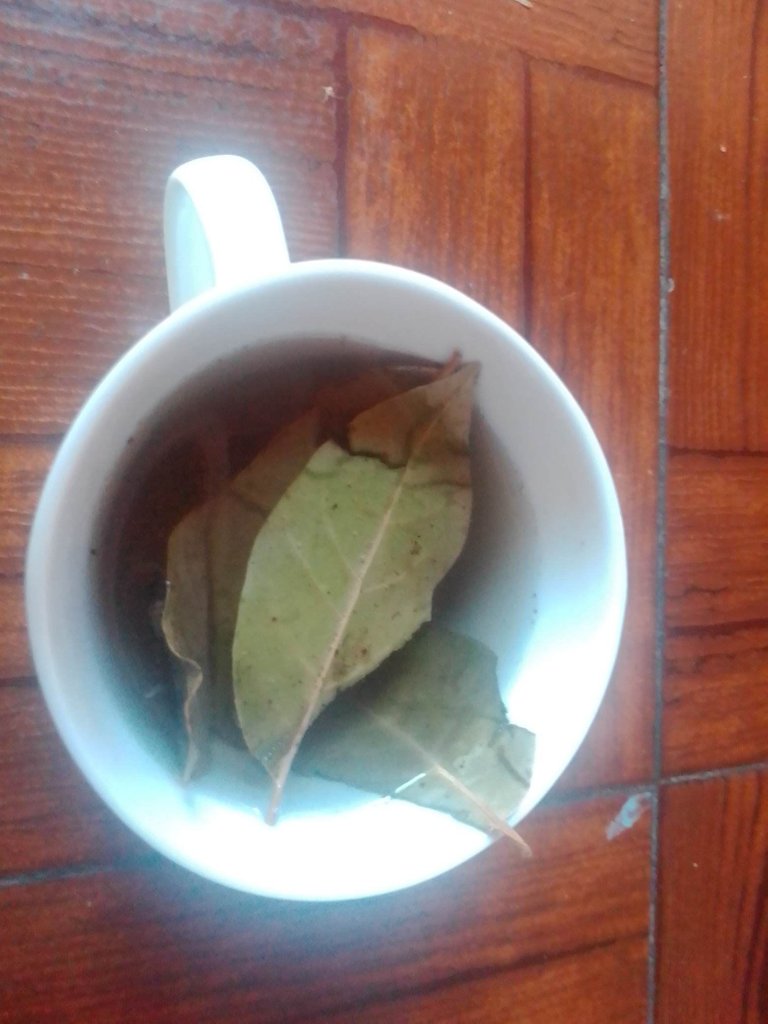 Normalmente hago la infusión antes de acostarme, cuando estoy un poco nerviosa o no he dormido bien, me relaja bastante y me levanto bien. Además con la pandemia actual del covid-19 hay que prevenir. Me resulta muy beneficiosa porque siento que puedo respirar mucho mejor, al igual que cuando tomo la infusión de eucalipto, ambas son excelentes antigripales.
I usually make the infusion before going to bed, when I'm a little nervous or haven't slept well, it relaxes me a lot and I get up well. Also with the current pandemic of the covid-19 it is necessary to prevent. It is very beneficial for me because I feel that I can breathe much better, just like when I take the infusion of eucalyptus, both are excellent flu.
Como hacer la infusión de laurel:🌿☕️
Calentamos una olla con agua, al hervir agregamos las hojas de laurel, apagamos y dejamos reposar de 10 a 15 minutos,le puede agregar un poquito de azúcar y un chorro de limón, tomar antes de acostarse.
How to make the bay leaf infusion: 🌿☕️

- We heat a pot with water, when boiling we add the bay leaves, turn off and let it rest for 10 to 15 minutes, you can add a little sugar and a splash of lemon, take before bed.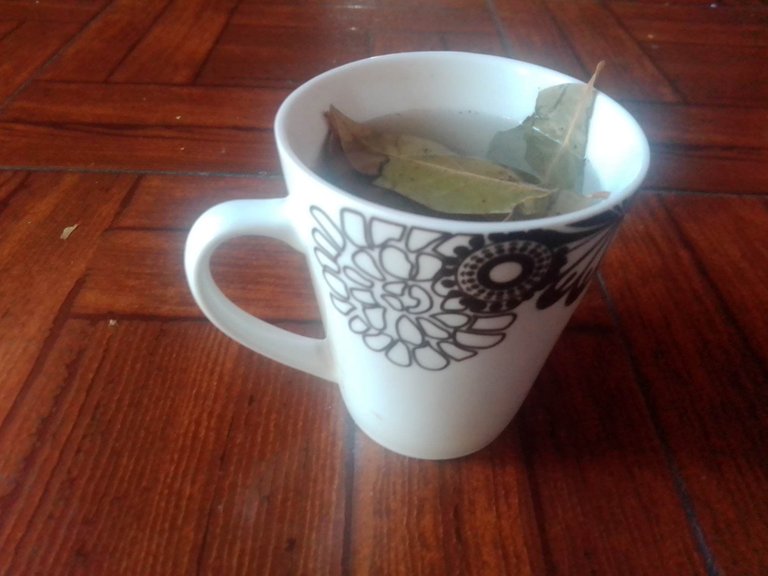 Contraindicaciones:🌿☕️
Si lo tomamos en exceso, nos puede causar NAUSEAS Y VÓMITOS, no es recomendable a personas con gastritis ni ulceras. Antes de consumir recomiendo antes acudir a un especialista.
Contraindications: 🌿☕️

- If we take it in excess, it can cause NAUSEA AND VOMITING, it is not recommended for people with gastritis or ulcers. Before consuming I recommend before going to a specialist.

Las fotos son de mi propiedad tomadas con mi celular Blu Advance L4 A350a Dual Sim Quad Core
The photos are my property taken with my Blu Advance L4 A350a Dual Sim Quad Core cell
CONTENIDO 100% ORIGINAL
100% ORIGINAL CONTENT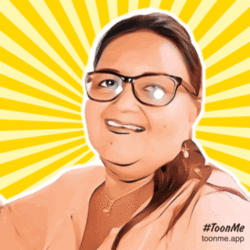 Los gif fueron creados por el programa ToonMe.app y EzGifMaker
The gifs were created by ToonMe.app and EzGifMaker