The tamarillo trees in our garden have been carrying a bountiful harvest this year and we are blessed with an abundant supply of the tangy and sweet fruit!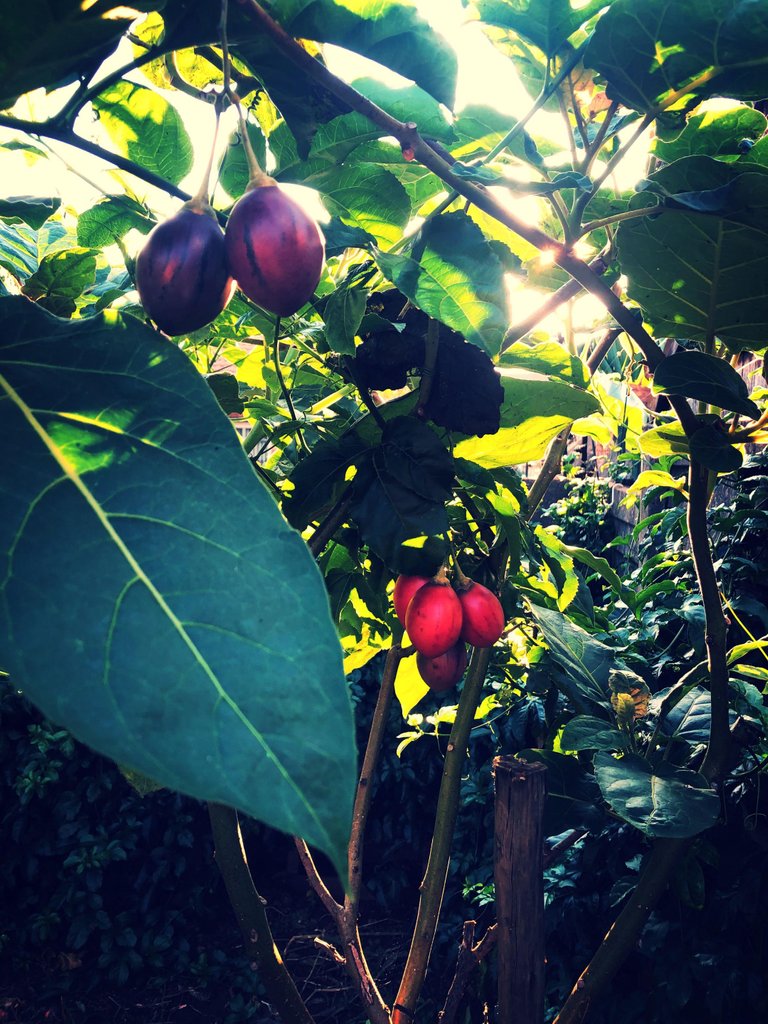 Otherwise known as a tomato fruit, its flesh' texture and taste is almost like a guava with a bold and complex flavor. The fruit is very high in vitamins and iron and and can be enjoyed guilt free, as it is very low in calories.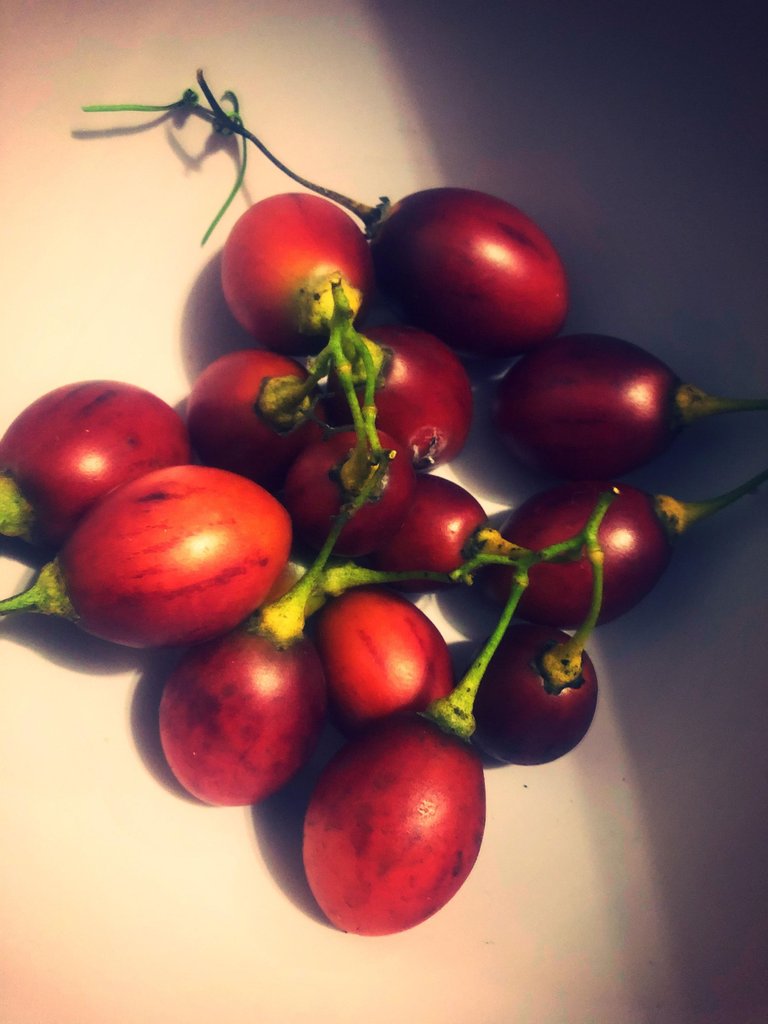 The skin and the flesh near it has a bitter taste and is not usually eaten raw. I prefer to cut off the top of the fruit and squeeze out the sweet flesh. The fruit ripens in autumn in South Africa, but it usually depends on the climate where it grows.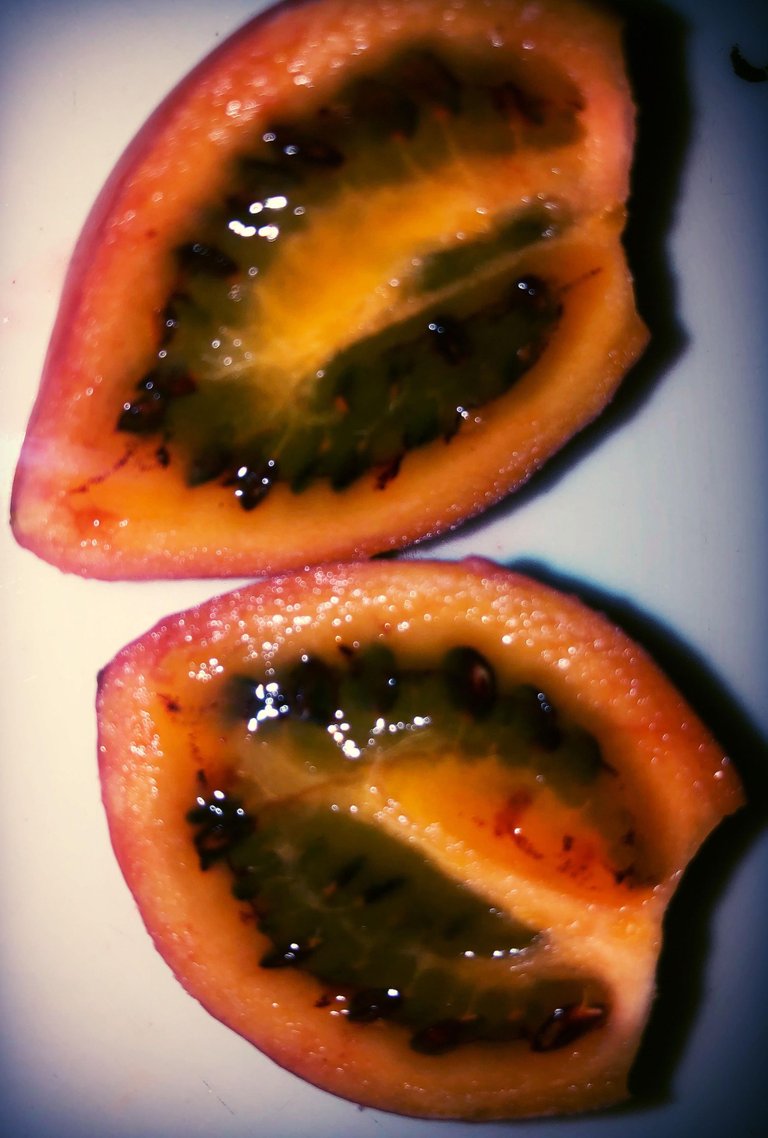 The tamarillo trees are adaptable and very easy to grow. These trees are still young, but they can reach 5 meters and usually carry fruit from around 2 years. The fruit does not ripen simultaneously and a few harvests are usually needed.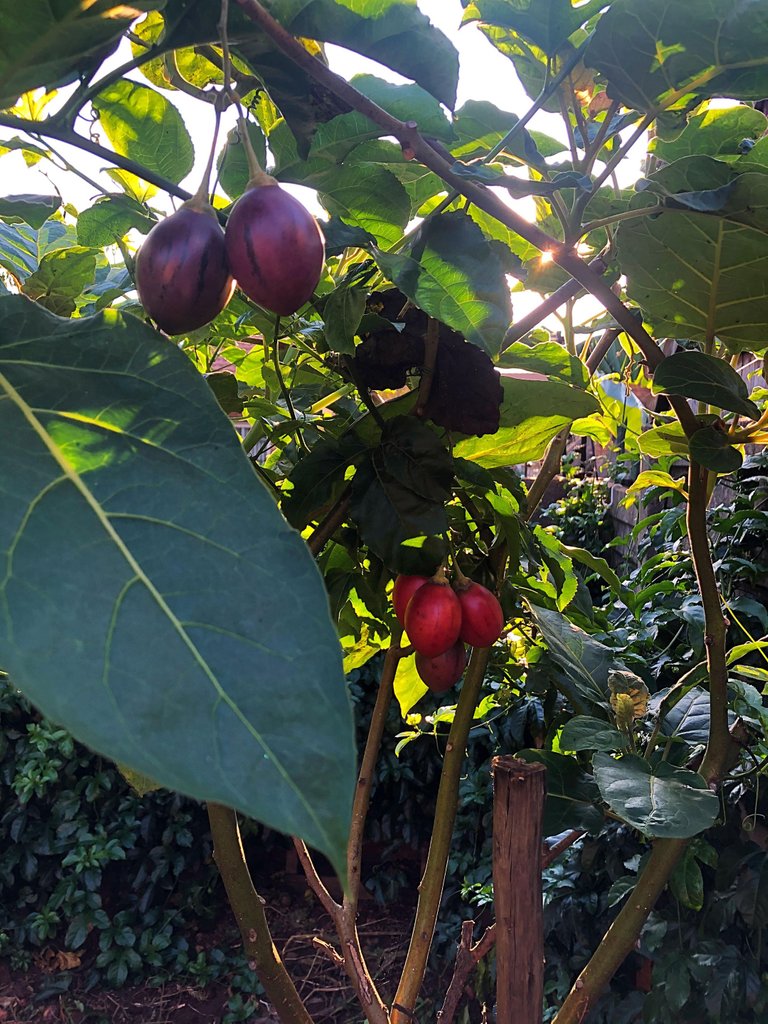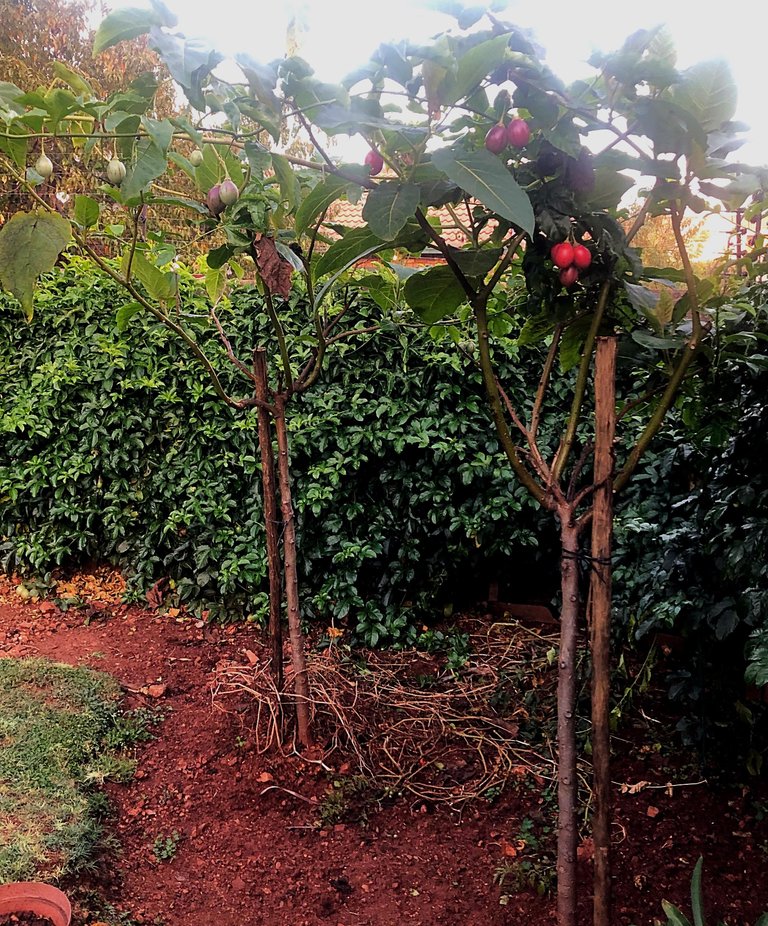 This is my #gardenjournal entry for May! It was my first post in #naturalmedicine and I hope to share more of our garden with you!
###### Thank you to @naturalmedicine and @riverflows for hosting the challenge! I look forward to participating again in the future!