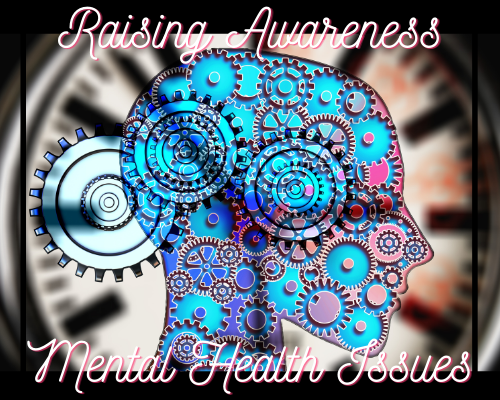 Raising awareness about mental health is great!
I love the initiative, thanks @naturalmedicine for this opportunity to give people a platform to write about these topics. I think often there's a sort of taboo not to talk about it, at least that's also what I remember from when first having to deal with depression. I didn't feel as if I could speak up and definitely didn't find support at the time to make me feel more at ease to speak up. This also meant that I started to feel I should hide my feelings behind a big smile (mask) to make sure no one would suspect that I felt depressed. It's nothing to be ashamed of, I know that now, but I also know very well that (especially without a support system) it can feel as if you're alone in this.
I've been in and out of depressions for over ten years
I don't remember exactly how old I was, but ten years or longer is long enough to recognize patterns and triggers that may lead me to fall into a depression again. Although this isn't been something that I've realized during the first few years, but rather the last years instead. I'm grateful for the fact that I now see and recognize where it may go wrong if I don't act upon it. This is a huge relief and has only been made possible by the fact that I've been brutally honest with myself to see what causes the depressing state of mind. Although during a depressing day or weeks, thunderclouds hang above my head, talking about feelings isn't really something that I'm keen on at the time when it's already there, I have learned to at least talk about it afterward. For some reason, once the darkest feelings have faded, I'm able to talk about it again. While these feelings are there, I can't.
I'm grateful that I have a supportive partner
I feel blessed by the fact that I have a supportive partner by my side that knows these up and downs and accepts me for who I am. I don't say it's not challenging for him as well at times, because I know it is, especially when he's also not feeling like superman (lol) we sometimes end up having arguments that get quite heated. But we also know how to apologize and acknowledge that we didn't mean it and were driven by other things like a depressed mood or whatever may be causing it. I'm very grateful for the fact that I can talk it out with him, although I'm often not able to at the time because my mind feels so blocked. I at least try to write about it as words may come easier and I can let him read it.
Winter depressions
These are something that is known to many people dealing with depressions. The days are getting shorter and this means there's simply less daylight, to me that's a huge trigger of falling back into depression again. I know this, and this is actually the very first trigger and sign I could recognize in some of the reocuring patterns. It's probably the easiest to recognize as well, especially as this trigger doesn't seem to be loaded with a lot of taboo anymore. People speak very freely about the fact that winter makes them feel depressed, and often maybe even laugh it away while doing so.
Every single year, as soon as summer is over, I start feeling down and notice a lack of energy. Getting out of bed is getting harder and harder and with the cold temperature at night I feel my body is also aging as I wake up feeling like an old lady. Pain is never great as it will easily drag you down if you aren't careful. I let this happen year after year.
This year it was different
For the first time, I've been eating a lot (a lot lot more!) vegetables and avocados combined with salmon for example. Where the previous years I didn't even touch fish, now I've been adding a lot of fish to the menu and I've been noticing my mind is so much clearer! Not only do I notice my mind is clearer, but I've also learned that I actually love a lot of these healthy things. I can truly say that I make delicious salads nowadays!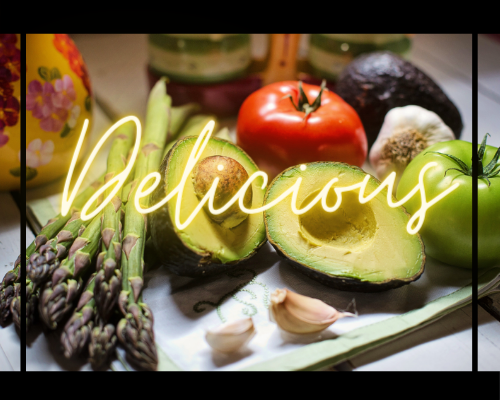 On top of that, we also started overdosing vitamin C during the previous lockdown when we thought we should at least try to boost the immune system of our daughter who was a pain in the butt when it came to eating at the time. Thankfully, now she's being our champ and starts to enjoy more food (yay!) but these are the huge differences I've changed in my eating habits and I really notice a HUGE difference in my mental state.
Almost November
So I have to admit, that the body aches are still here since the cold has arrived, this hasn't changed from last years. BUT the fact that I get up with a much clearer mind, is keeping me from falling in the trap of not getting out of bed and getting back in bed in the afternoon for a nap. I have done this only once in the past months, and that was because I was having a cold. I allowed myself to rest that day and that was enough. I do still experience afternoon dips sometimes, but I don't allow myself to fall into the "have a nap" trap anymore because it will only make me feel worse in the end. I will have a nap, and wake up feeling like crap, and angry at myself for wasting hours of my day. On top of that, I will also not feel like cooking and then we all eat something unhealthy again. It was a vicious cycle!
This schoolyear, I've managed to put food on the table before my boyfriend and daughter arrived home without struggling while I also still had a very productive day. Now this may seem normal to others, but trust me when I say that usually I was starting the cooking only after boyfriend arrived at home until this September, and we had dinner quite late (especially for our daughter).
I struggled getting all done, and with that I easily fell in the unhealthy food trap as well. All is so connected. Today I can proudly say that I can do much more in a day than I thought I could 6 months ago, and I'm happy with that. I actually feel very useful and happy during the weekdays as I feel productive while I still end up putting dinner on the table at a decent time as well.
For me, it's 100% clear that if I would allow myself to take the healthy food thing to the next level, I will even feel better and probably also lose some discomforts of my bodyaches compared to now.
Overdosing Vitamin C
The reason we started overdosing vitamin c is because we both saw many documentairies about this topic and truly believe this can help you heal from many things. We buy it in our local Bio store in powder form. I'm not a doctor so always do your own research of course, but especially now the virusses are in the air more than ever, I started taking higher doses again every day.
Did you ever notice a connection between your mental health and food and or vitamins? You're more than welcome to leave a comment!
Take care of your mental health, you're worth it!