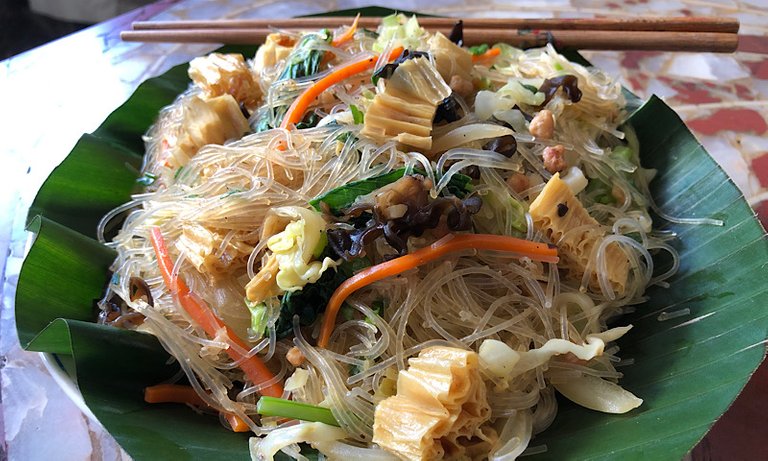 I have another delicious recipe from my country, stir-fried glass noodles. This is a food we like to make for Pchum Ben.
Pchum Ben is National Holiday we take food, rice and dessert go to the pagoda to give monks 🙏🏻.
Normally this food used pork with dried shrimp and dried squid. I am vegan, so I share a vegan version with everyone. I hope you all like and enjoy.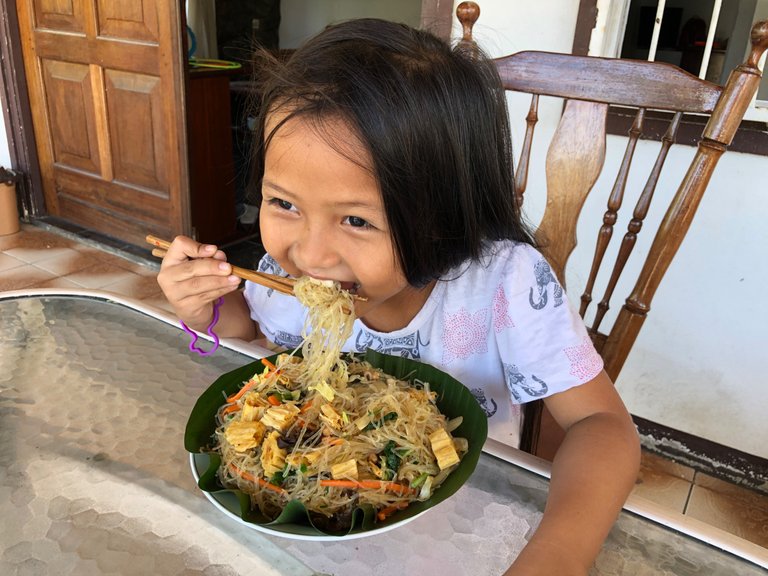 Stir-Fried Glass Noodles Recipe
វិធីធ្វើឆាមីសួរ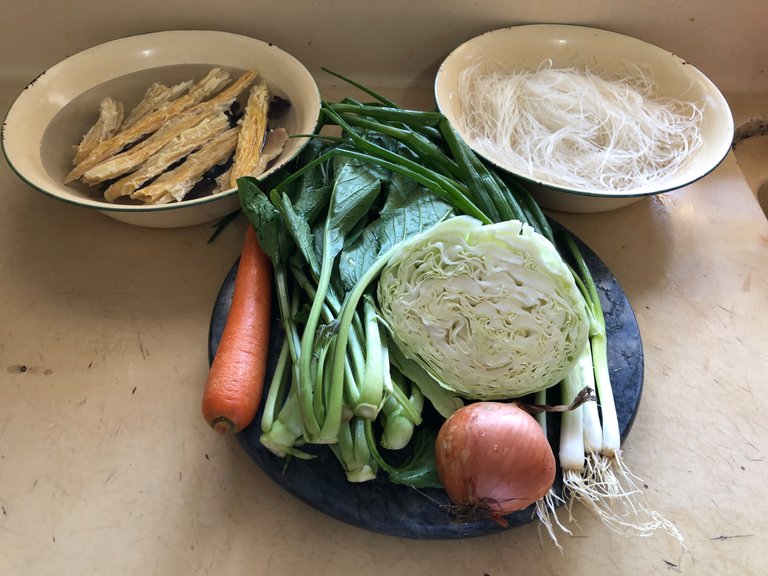 Ingredients
250 grams glass noodles
100 grams bean curd skin
10 small wood-ear fungus
1/8 cup soya chunks
1 carrot
100 grams cabbage
150 grams choy sum (Chinese cabbage)
1 onion
4 cloves garlic
4 green onions
3 tbsp soy sauce
1 tsp salt or to taste
1 tbsp brown sugar
1/2 tsp black pepper
Put glass noodles, wood ear & bean curds and soya chunks in the water until soft after clean them and cut.
Step 1

Cut all vegetables.

Step 2

Heat oil and fry garlic until brown.

Step 3

After put soya chunks fry a little.

Step 4

Then put carrot fry little.

Step 5

Then put onion fry little.

Step 6

Put cabbage and choy sum fry them a little.

Step 7

Then put wood ear fungus and bean curd skins fry little.

Step 8

Put salt, soy sauce, sugar and black pepper fry them a few minutes.

Step 9

Taste, add spice as you like more.

Step 10

Then put choy sum leaves and glass noodles fry very well, maybe 5 minutes.

Step 11

Then put green onion fry a little to taste it ready.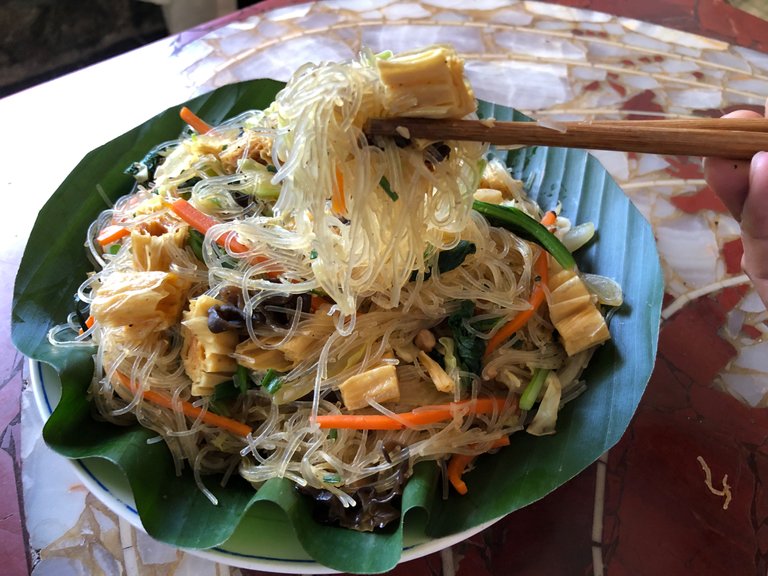 My family like to eat a lot. Have a good day to everyone😘🤗

🙏 THANKS FOR READING 🙏
If you enjoyed this post, please upvote and reblog.