Гарний і пишний квітковий сад - це мрія. І її я ще здійсню. Цього року я садитиму кілька кущів троянд. І дуже хочу плетисті троянди пустити до стіні нашого нового будинку.
---
A beautiful and lush flower garden is a dream. And I will do it again. This year I will plant a few rose bushes. And I really want to let climbing roses against the wall of our new house.
---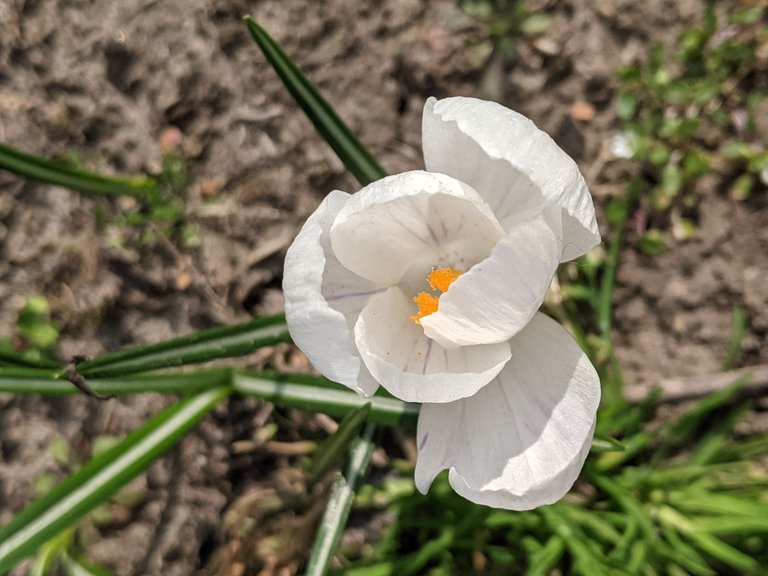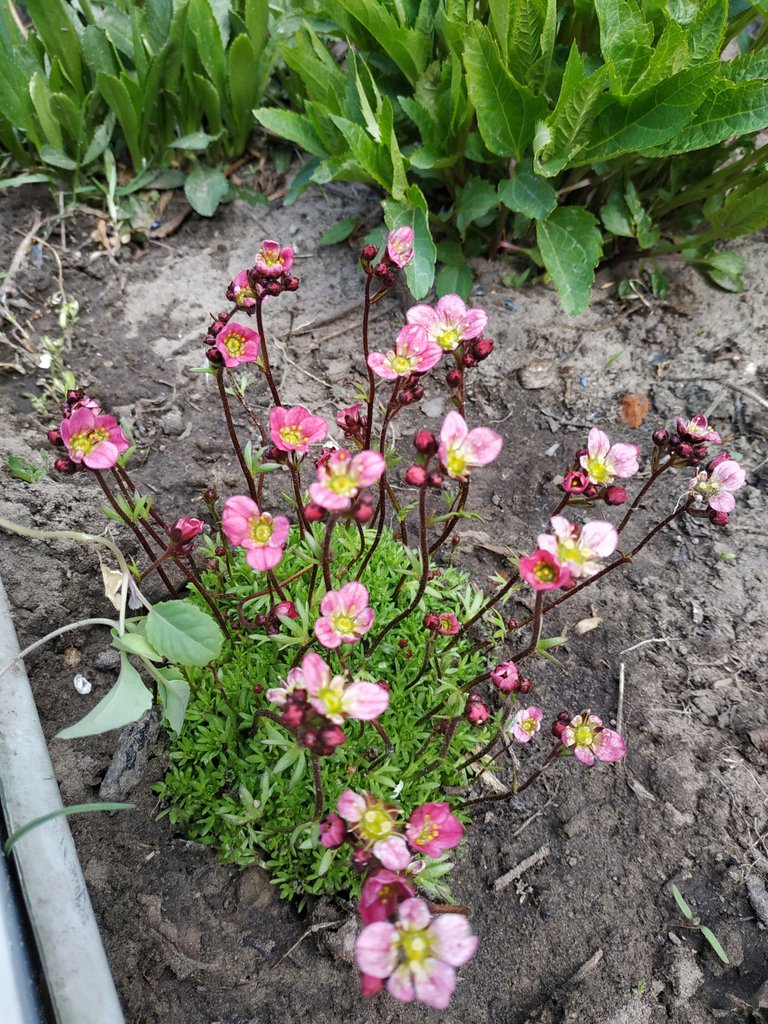 ---
Квітам і рослинам потрібне тепло і сонячні промені. Тепла весна у нас запізнюється. Досить холодно ще, погода протягом дня змінюється за кілька разів, від дощу до снігу, від снігу до сонця, незначність змінює ясність неба і все по колу.
Через таку погоду в мене на городі повільно вилазять з-під землі квіти. Не можна дочекатися їхньої краси.
---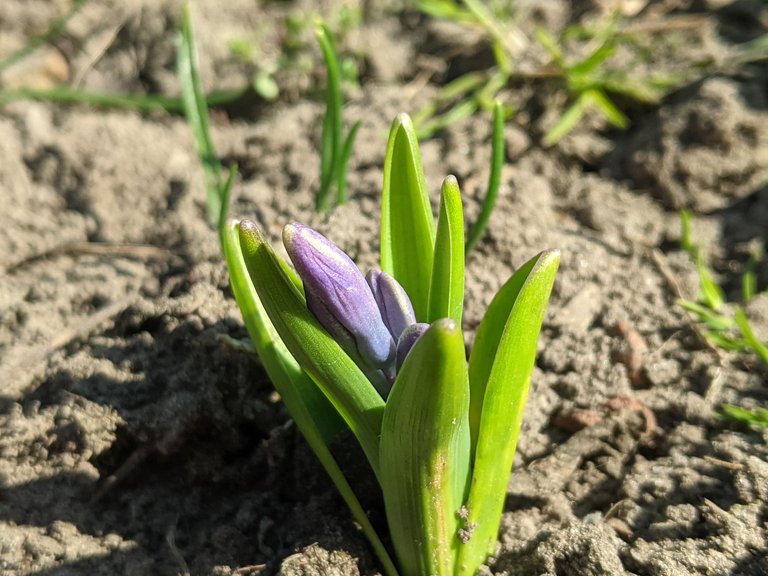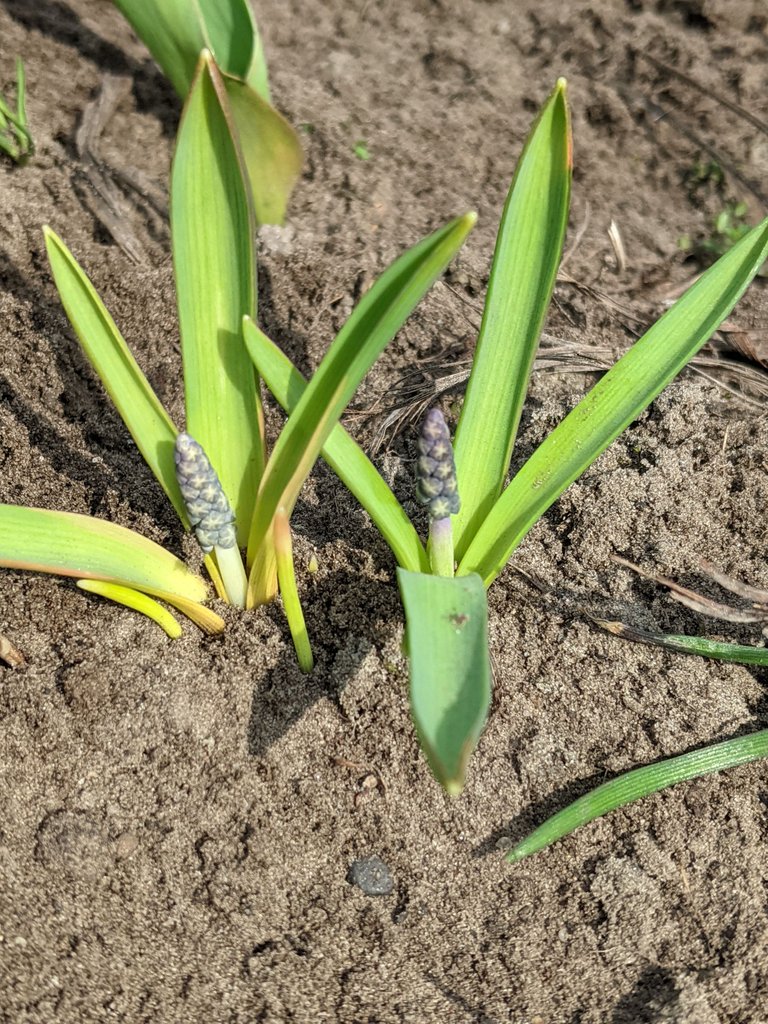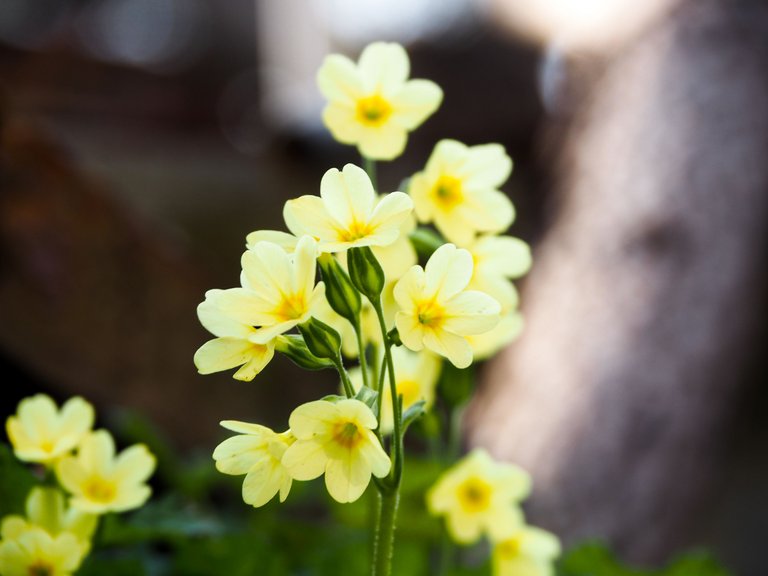 ---
Flowers, plants under a small awakening, they need warmth, sunlight. Our warm spring is late. It is still quite cold, the weather changes several times during the day, from rain to snow, from snow to sun, insignificance changes the clarity of the sky and everything in a circle. Due to such weather, flowers are slowly coming out of the ground in my garden. You can't wait for them to be beautiful.
---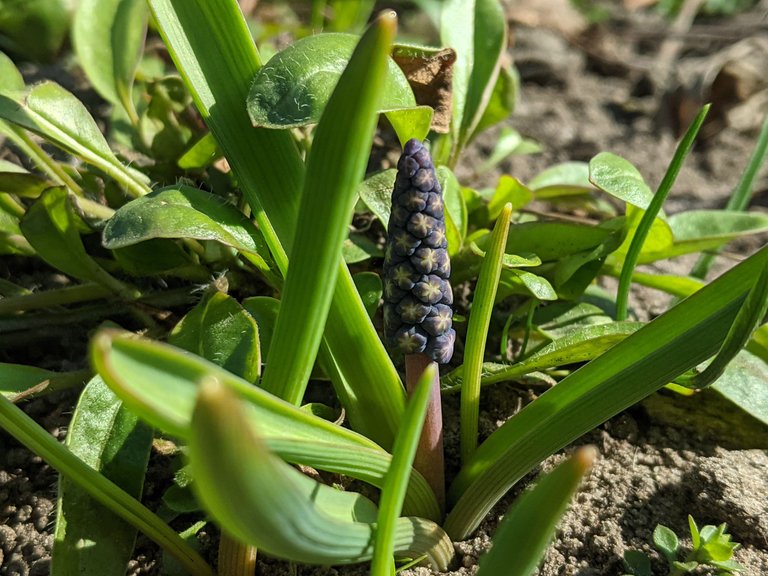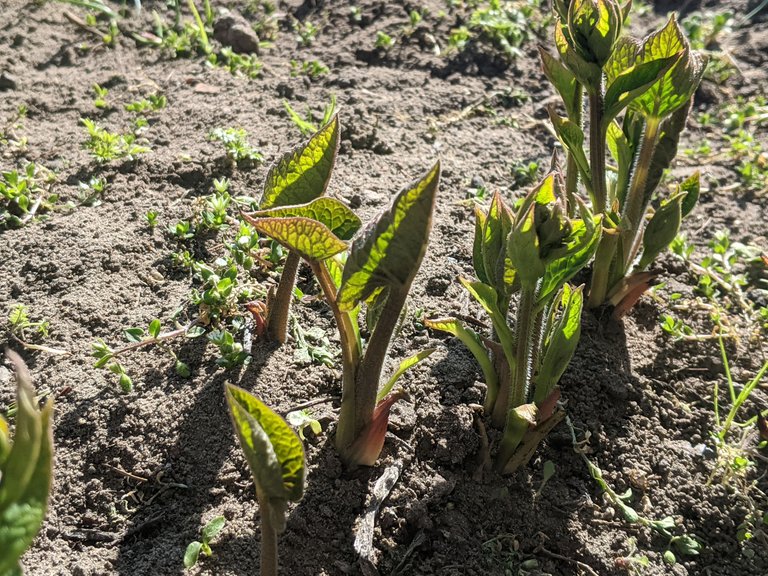 ---
Минулого року я посадила багато "діток цибулин тюльпанів". Цікаво чи будуть там квіти. Все частіше помічаю, що тюльпани гірше квітнуть. Мабуть, їх потрібно підживити.
А зазвичай першовесняні квіти не потребують від нас зусиль і не вибагливі.
Багато в моєму городі мускарі або мишачий гіацинт. Маленькі сині квіти припали мені до душі ще з дитинства. Знаю, шо є рожевиц і білий мускарі. А мене лише сині. Вони себе добре почувають на нашому грунті. А от гіацинт чомксь досить кволий. Низенький і не такий пишний як був в горщику з магазину.
Last year I planted a lot of "baby tulip bulbs" I wonder if there will be flowers. More and more often I notice that tulips bloom worse. Apparently, they need to be fed. And usually the spring flowers do not require effort from us and are not demanding. Lots of muscari or mouse hyacinth in my garden. I have loved small blue flowers since childhood. I know that there are rosaries and white muscari. And I'm just blue. They feel good on our soil. But the hyacinth is quite weak. Low and not as lush as it was in a pot from the store.
---
На фото ви можете побачити рослини, які пробудились. Перші весняні квіти, такі як підсніжники, крокуси вже відцвітають. Натомість їх змінять нарциси, мускарі, фіалки, примула, гіацинт,тюльпани і інші...
---
In the photo you can see the plants that woke up. The first spring flowers, such as snowdrops, crocuses are already blooming. Instead, they will be replaced by daffodils, muscari, violets, primroses, hyacinths, tulips and others ...
---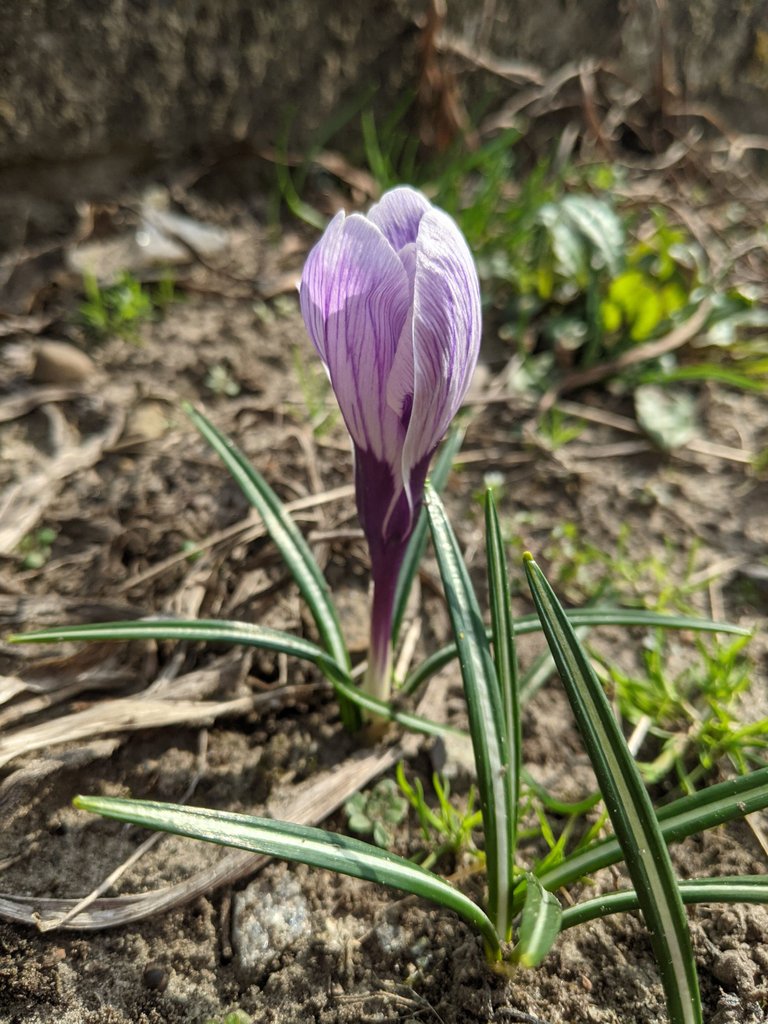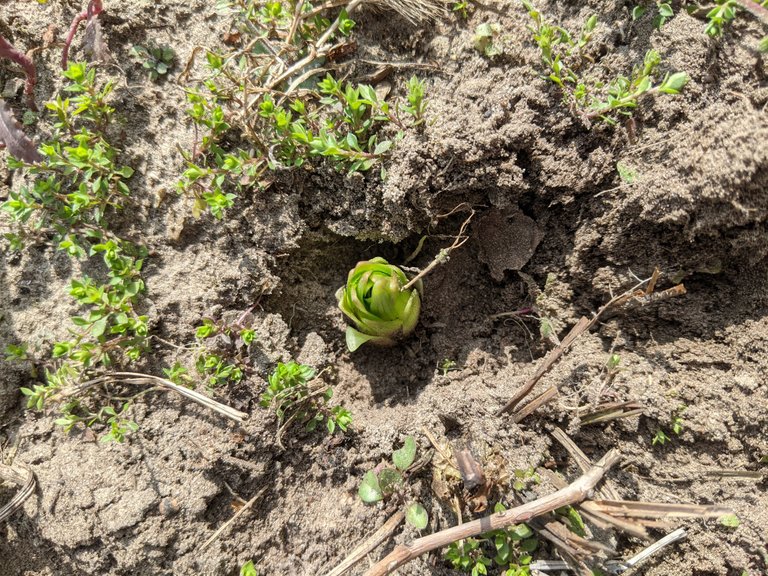 Я дуже люблю півонії, але скільки їх тут садила, вони не квітнуть. А от в чоловіка вдома неймовірні півонії.
А яким квітам ви віддаєте перевагу? Багаторічникам чи однорічним?
---
What flowers do you prefer? Perennials or annuals?
---
Сьогодні посіяла матіолу запашну. Ви, мабуть, усі знаєте як гарно вона пахне. Літній вечір і аромат матіоли не залишають рівнодушними нікого.
---
Today I sowed Matthiola fragrant. You probably all know how good it smells. Summer evening and the aroma of Matthiola do not leave anyone indifferent.
---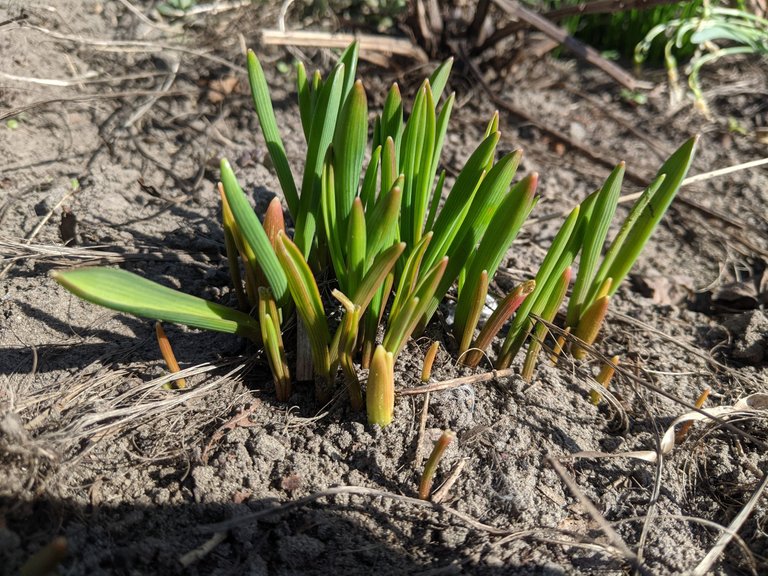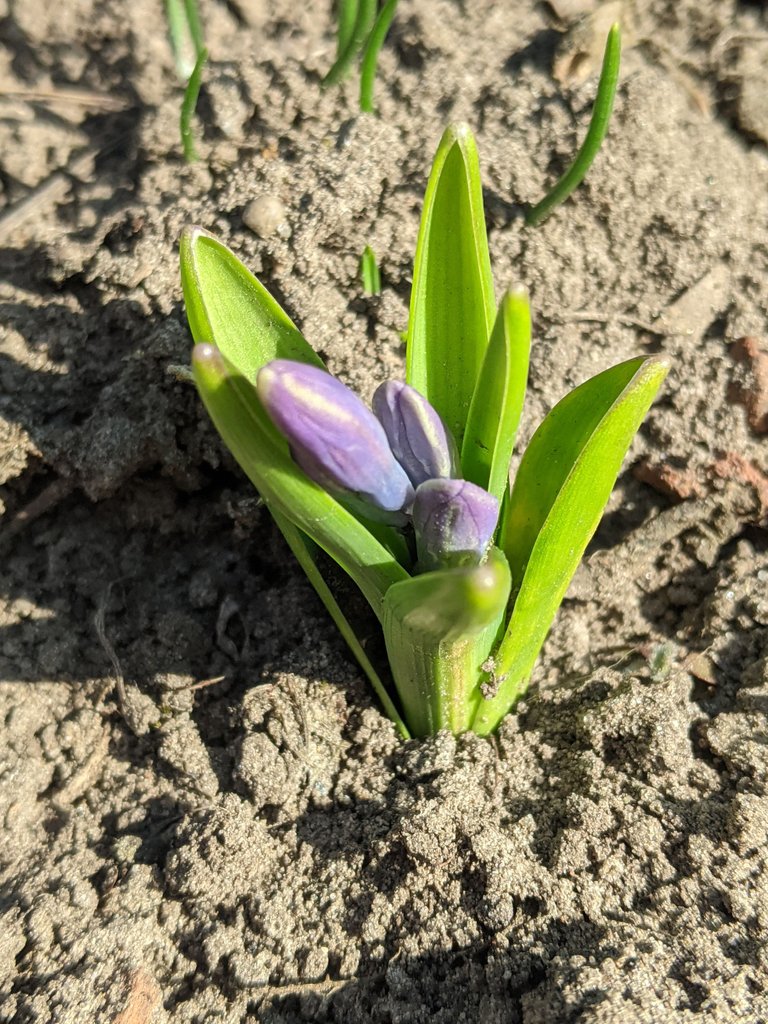 ---
Підсніжники - це як одна з перших прикрас саду. Радує те, що люди навчились не зривати першоцвіт, не лише боячись заплатити штраф, а просто усвідомлюючи збереження природи. Принаймні я хочу так думати. Я ніколи не зриваю першоцвіт і навчила цього свою донечку. Вона ще та любителька букетів.
---
Snowdrops are like one of the first decorations of the garden. It is gratifying that people have learned not to pluck the primrose, not only for fear of paying a fine, but simply realizing the preservation of nature. At least I want to think so. I never pluck a primrose and taught it to my daughter. She is also a lover of bouquets.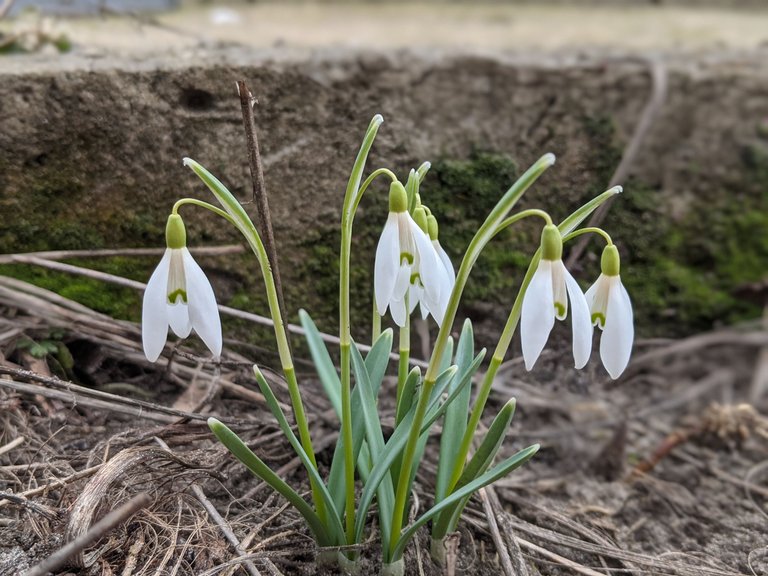 This post is in response to the Garden Journal challenge, hosted by @riverflows, that you can find HERE
Thank you!