They don't taste like raisins as I know them. They taste better! Sweet, sticky, chewy... and they leave you wanting more. These will likely be added to the home made breakfast cereal mix throughout winter.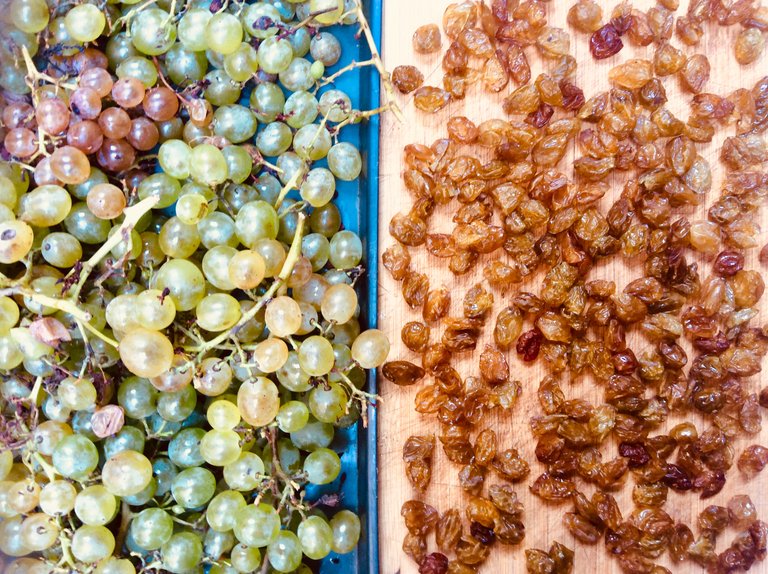 It took around six hours in the end to de-pip enough grapes to fill just three trays! So, in fact I was averaging two hours per tray. Not so great. Perhaps someone knows of a cunning trick to speed up this process?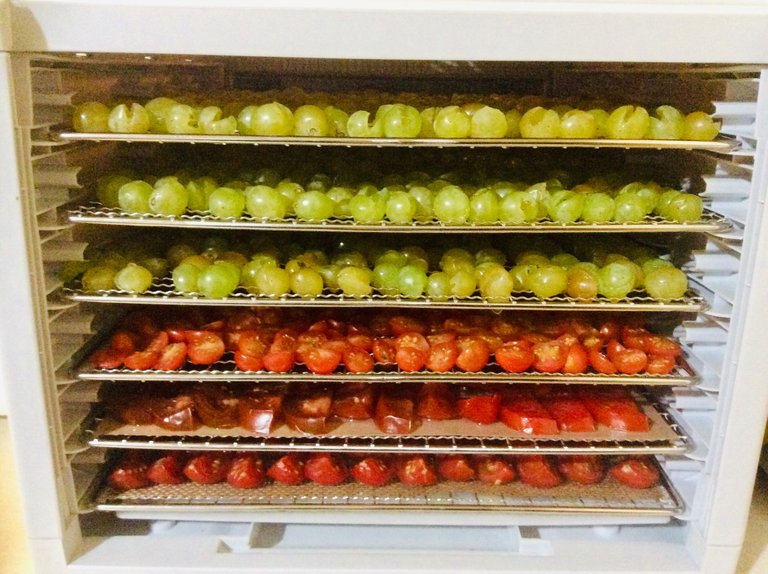 Yes, seedless grapes would have been better, but we must always make do with what we have.
They were gifted to us from a neighbour who grows them in his garden just for decoration! People around here are so weird ;)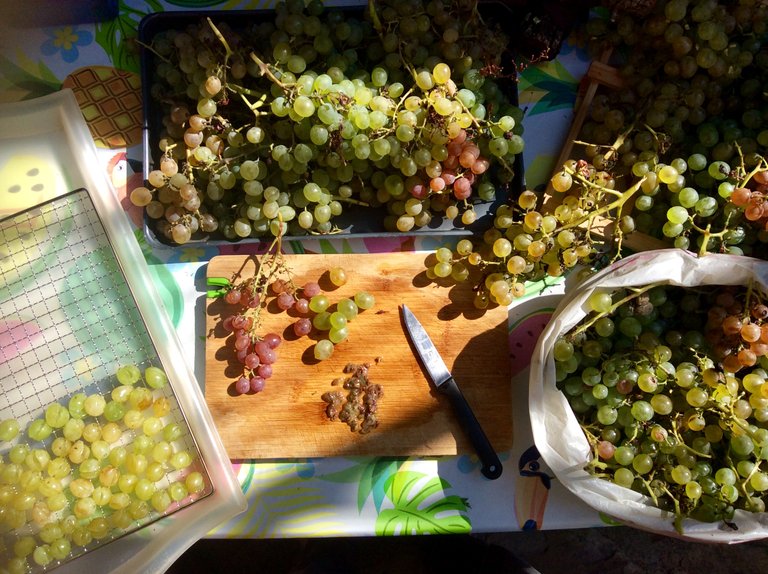 Love & Light everyone 🌱