Hello Friends,
Welcome to Jojo's Blog. Today is a very special dish on the menu, it is light, it is healthy and it is the beginning of solid foods that infants are fed with. Not only this, whenever you feel heavy after a meal, this comes to rescue the next meal. This is my first ever participation in a plant power cooking challenge, hope to get good results. Fingers Crossed!! So let's have a look at it.
DesiIndian Khichdi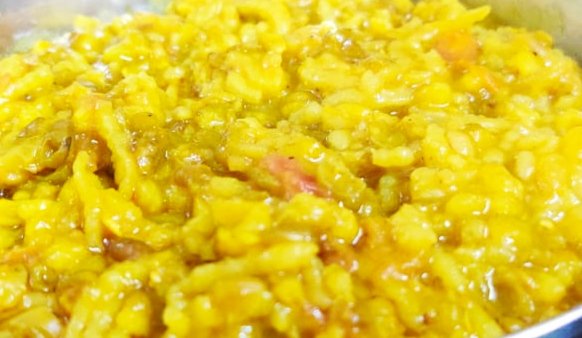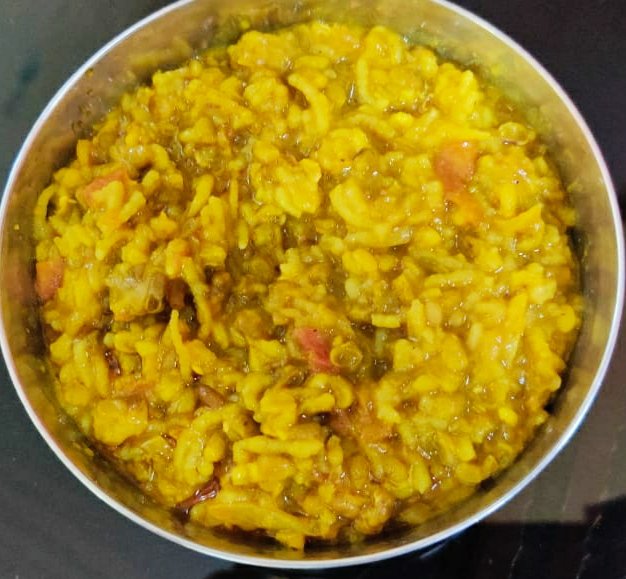 Khichdi is one of the most famous dish in the south asian cuisine made with lentils and rice. In India mostly the northern part, it is the first solid or semi solid food that an infant has. Full of nutrition yet light is the secret to the dish. This is one pot/pan dish made like a porridge being very light on tummy. It is also known as the panacea of food. So no further wait let us get onto the ingredients and the making.
Ingredients
Lentils - 250gm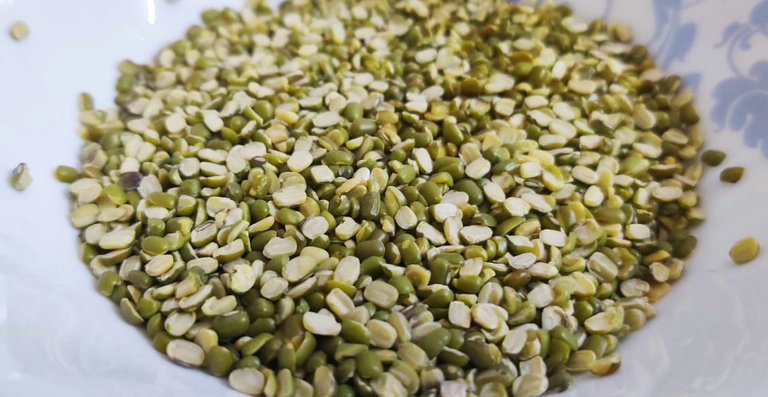 Rice - 50gm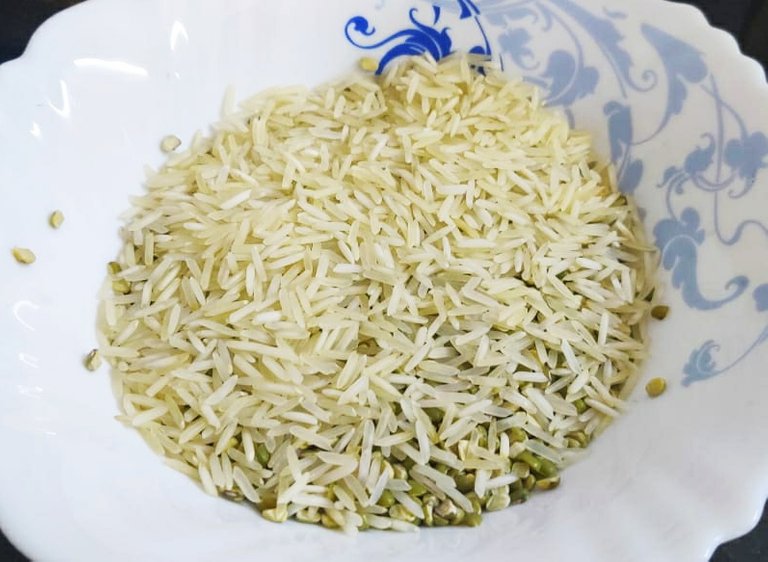 Onion - 1
Tomato - 1
Domestic Spices - Salt, Turmeric powder, red chili powder, coriander powder and Garam Masala.
The Preparations
Chopping of Onion and Tomato.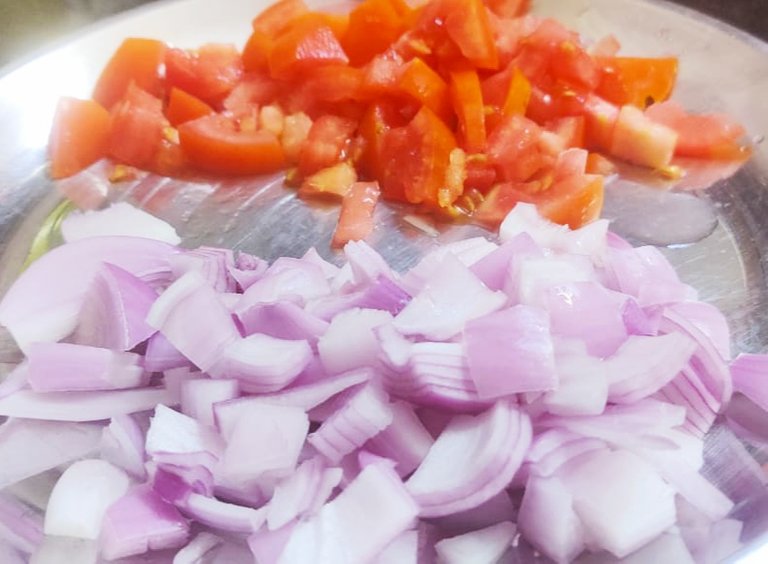 Soak Lentils and Rice in water for 10 minutes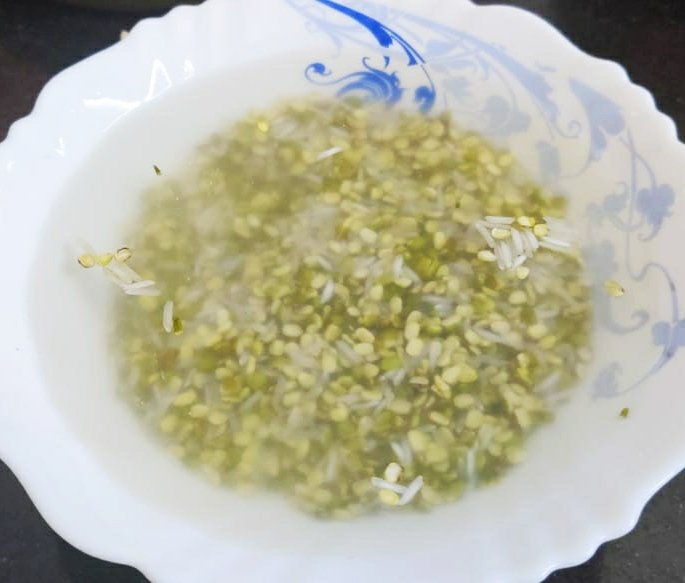 Here is What we got after 10 minutes.
Now The Process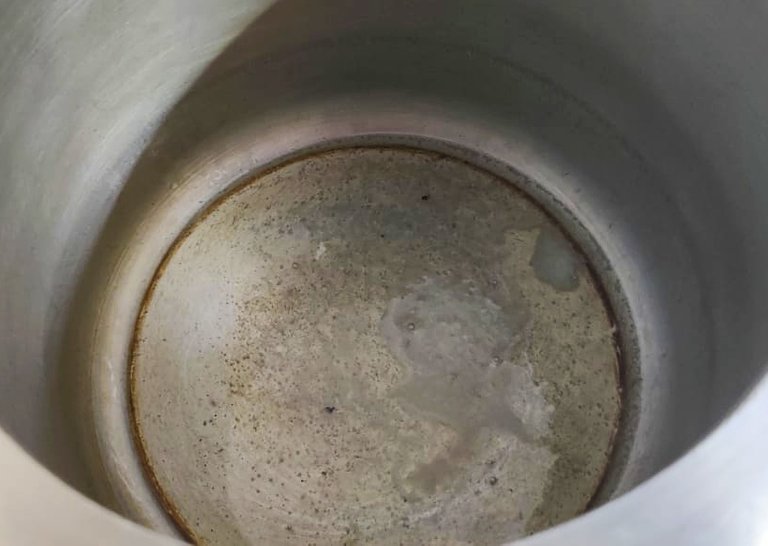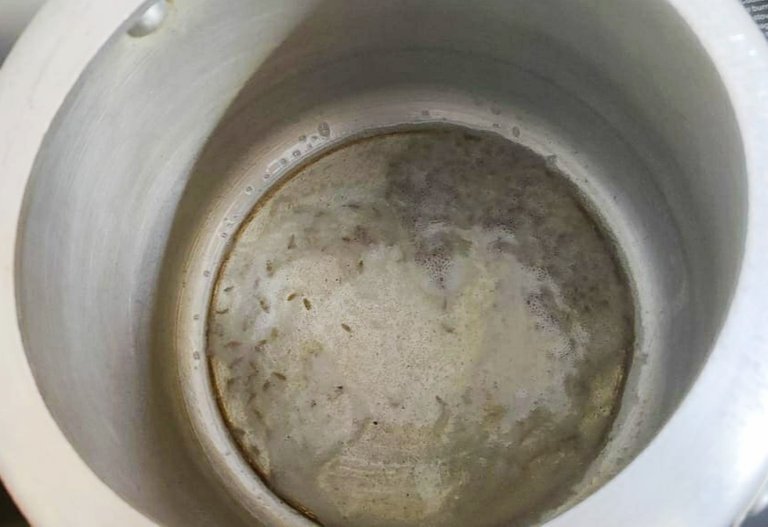 Take a pressure cooker and heat it. Pour 3 spoon of vegetable oil.

Add half tbsp of cumin seeds and roast it for 20 seconds. Keep the gas on medium flame.

Add roughly chopped onion to the pressure cooker. Cook it until it changes its color.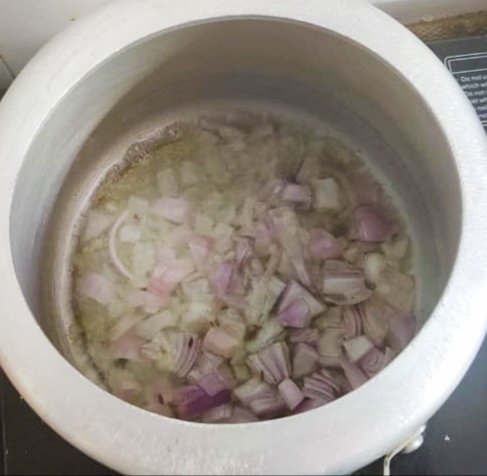 Time to add the chopped tomato.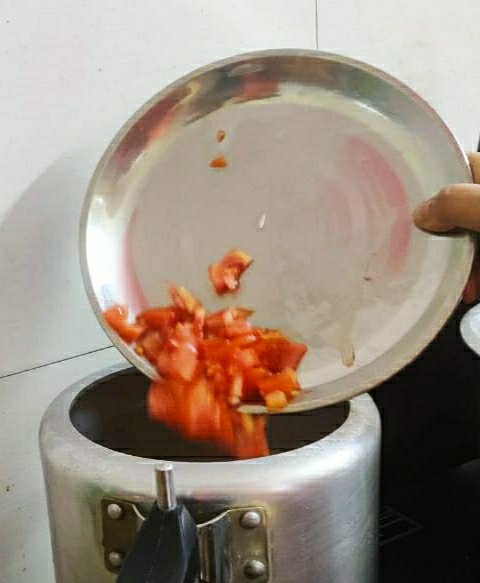 Now add spices to the cooker. I am using 1 tbsp of salt, hald tbsp of turmeric powder, 1 spoon of red chili powder, 1 tbsp of coriander powder and 1 tbsp of garam masala.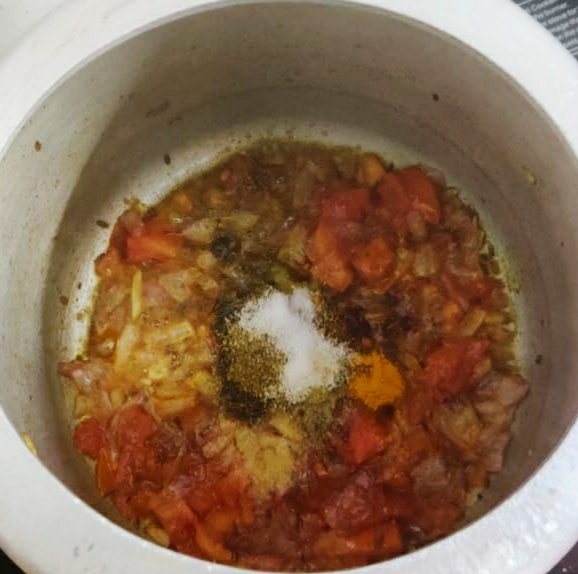 Roast all the spices and then add lentil and rice to the cooker and mix it with the masala.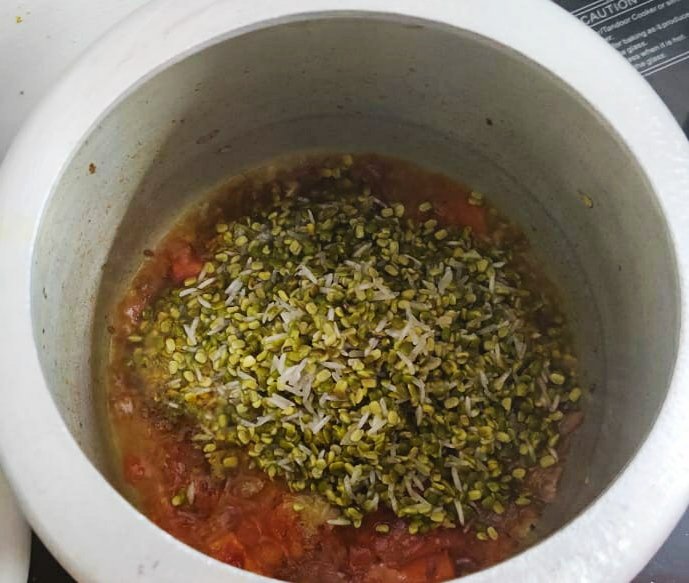 Add one and half glass of water and close the pressure cooker lid. We have to wait for 1 whistle to get it cooked.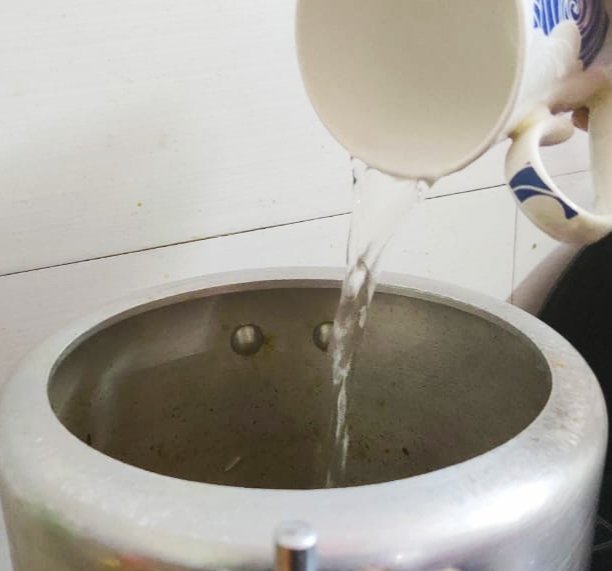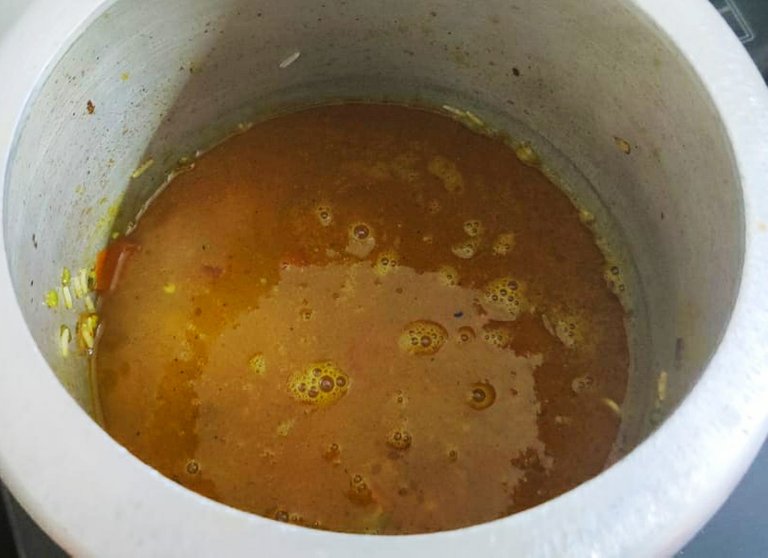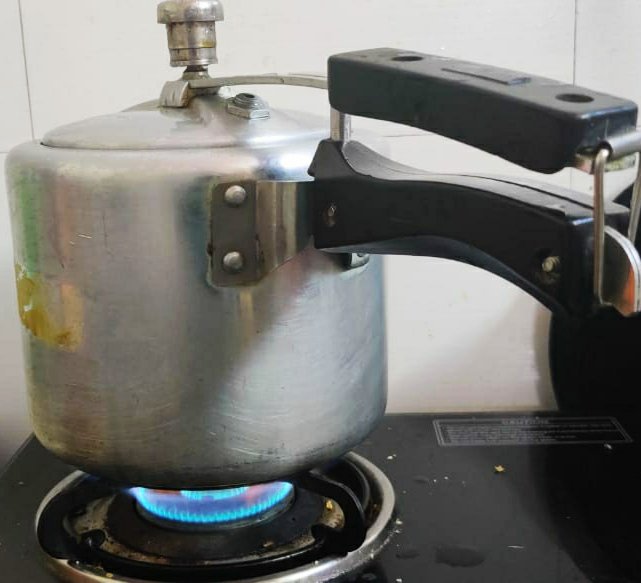 Desi Indian Khichdi is ready to serve !!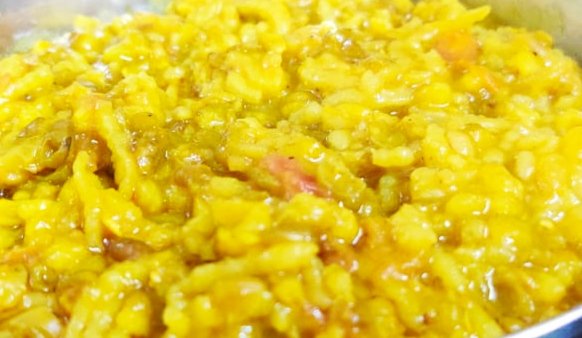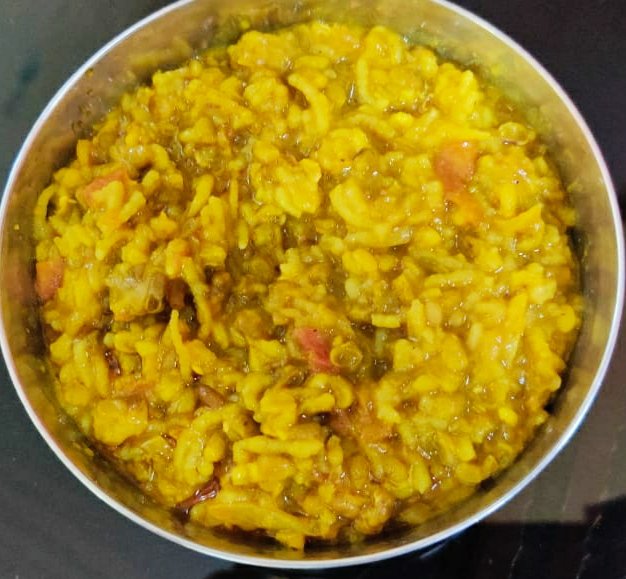 Thank you!!