HAVE YOU SEEN WHERE BITTER LEAF IS USED FOR VEGGIES SOUP BEFORE? || LOCALLY MADE BITTER LEAF SOUP || BITTER LEAF IN VEGGIE || LIFE OF A CHEF.
GOOD MORNING TO EVERY HIVERS,
Do you know as you can prepare some concoctions to drink so as to tackle some ailments. That is how some of these natural herbs leaf are also used for cooking processes. And when you use these leaves for cooking it indirectly served as herbs concoction that we prepare and drink.
---
RECIPES USED
Before I could get these things ,I had to visit some areas where most of these things are sold. I visited a mini market not quite far from house.
BITTER LEAF


SMOKED FISH


VEGGIES


TOMATOES AND RODO


PROCESSED COW SKIN.


SALT


LOCUST BEANS


MAGGI


RED OIL

---
All the recipes and ingredients I used were those above ,though it didn't end there. You don't just put the recipes into the pot just like that ,some preparatory processes need to take place which I refered to as pre-cooking preparation. Here I prepare the veggies,blend the pepper and clean the cow skin.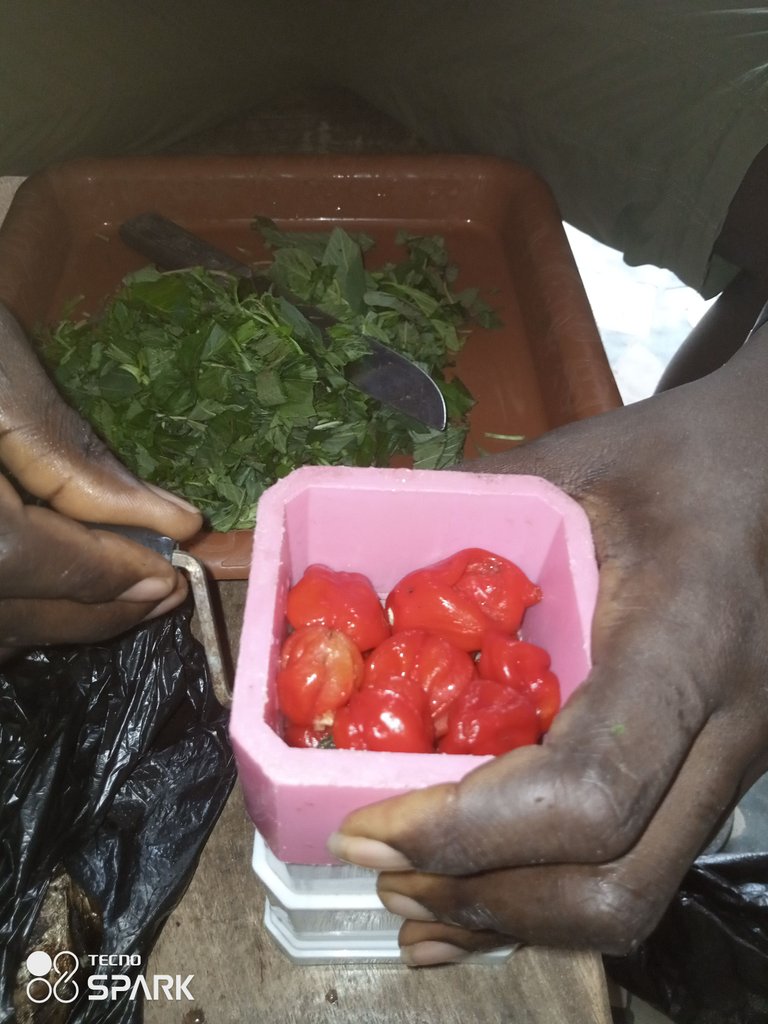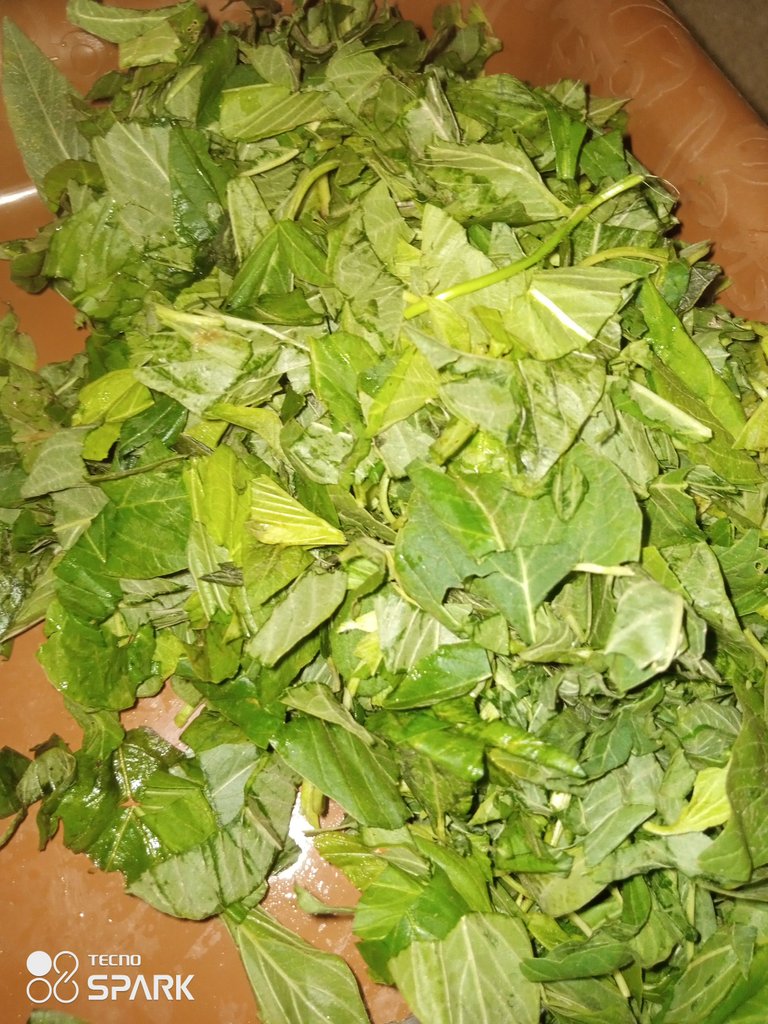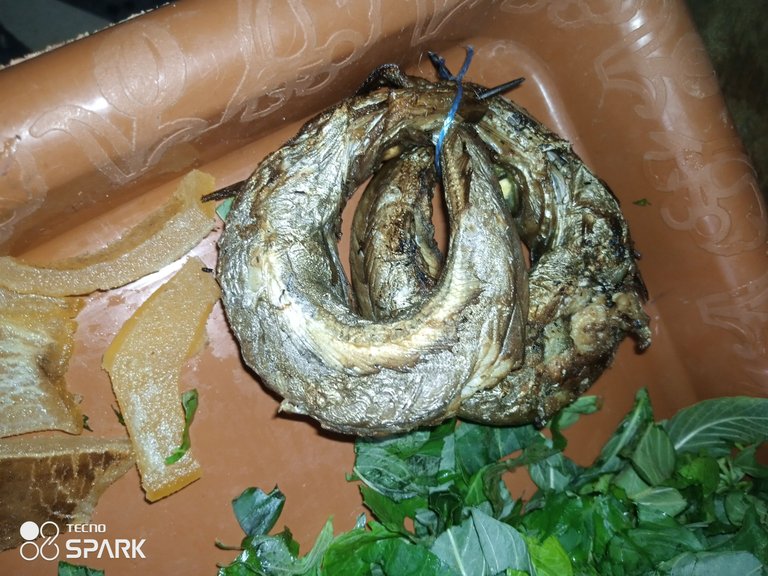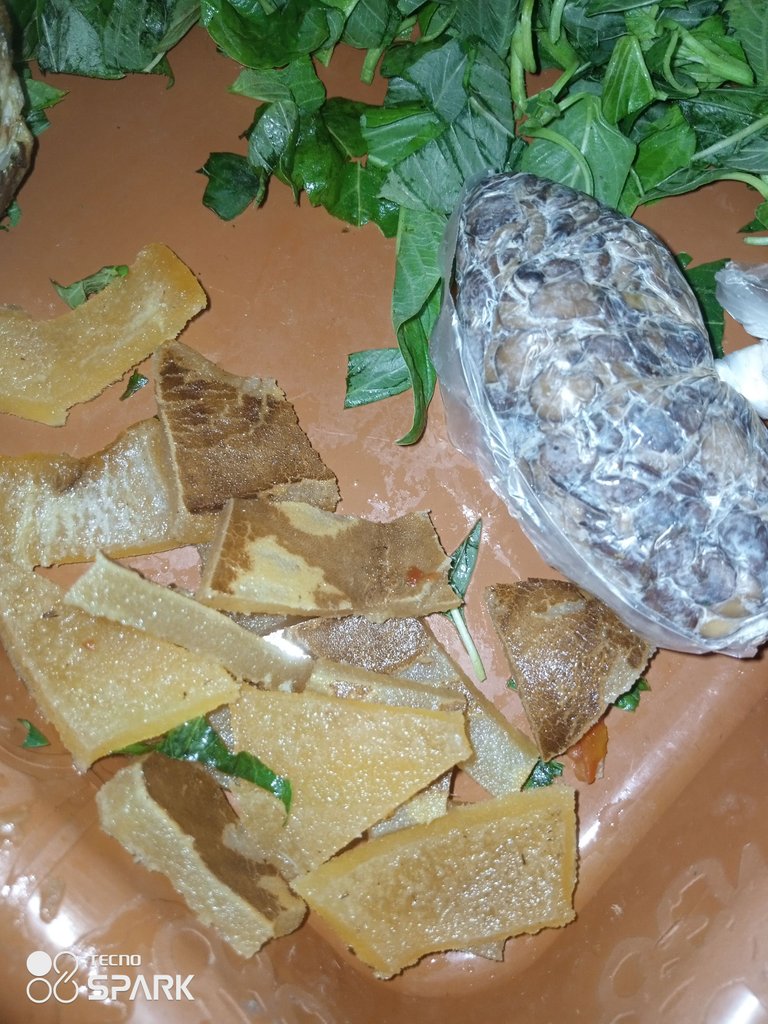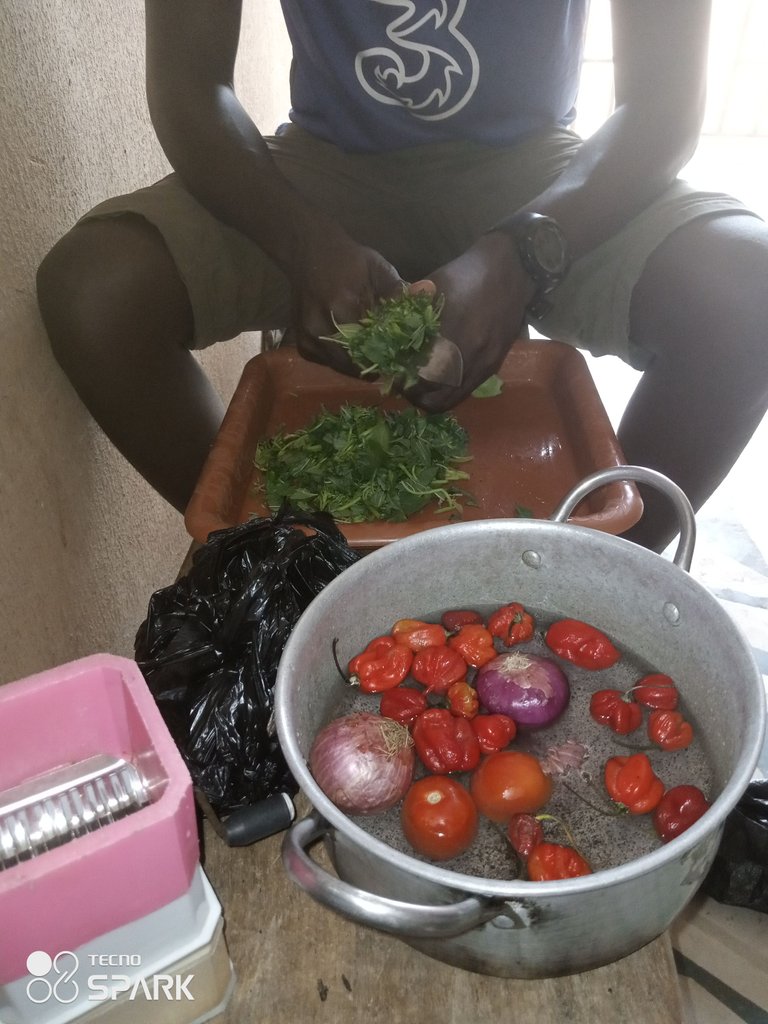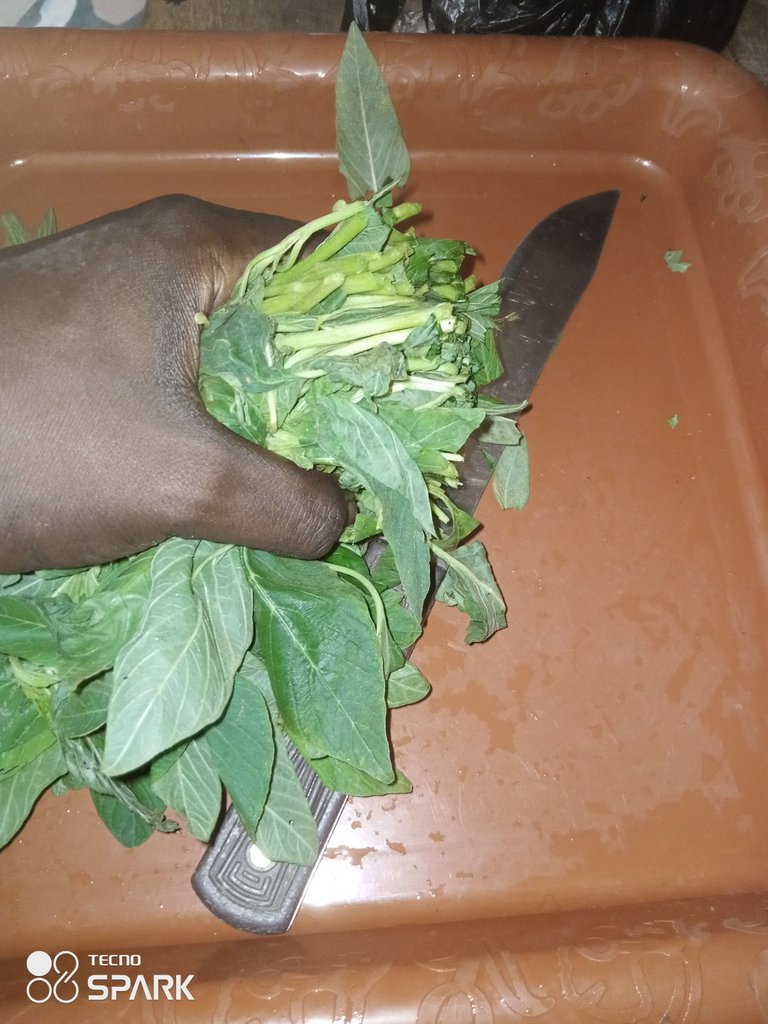 ---
All that been done,at this stage of cooking process,I am going to cooking parsay. The first thing is get my clean pot ready on the cooking device(gas cooker). After the pot pass through a heating process,the next thing to do pour your red oil inside the pot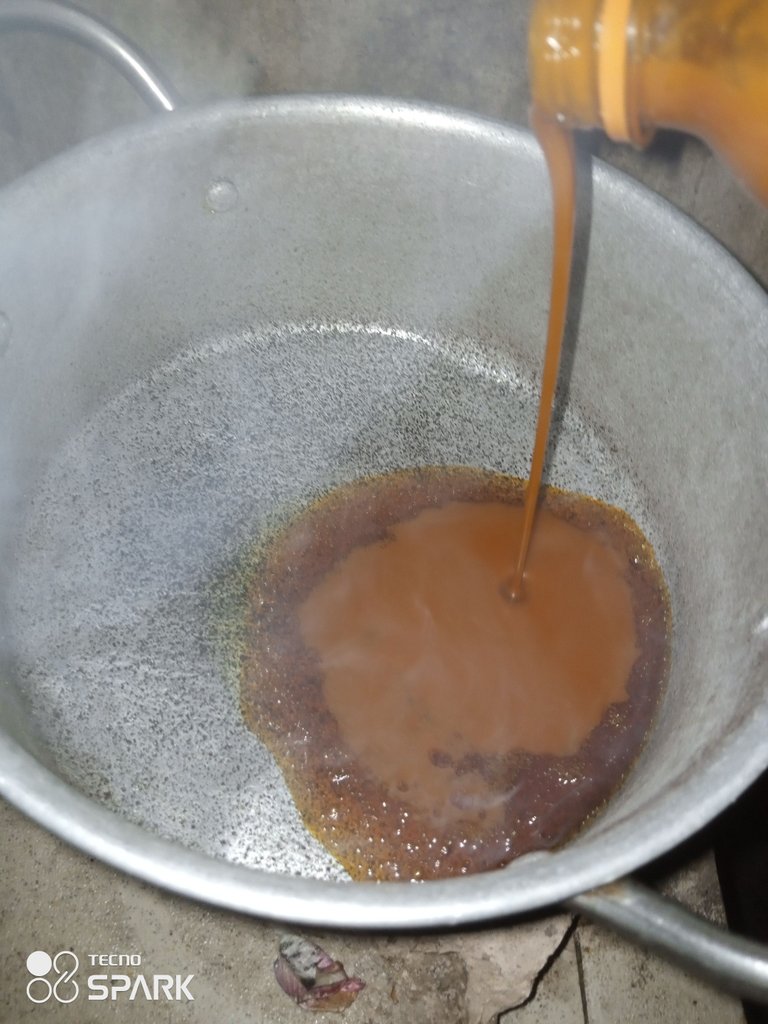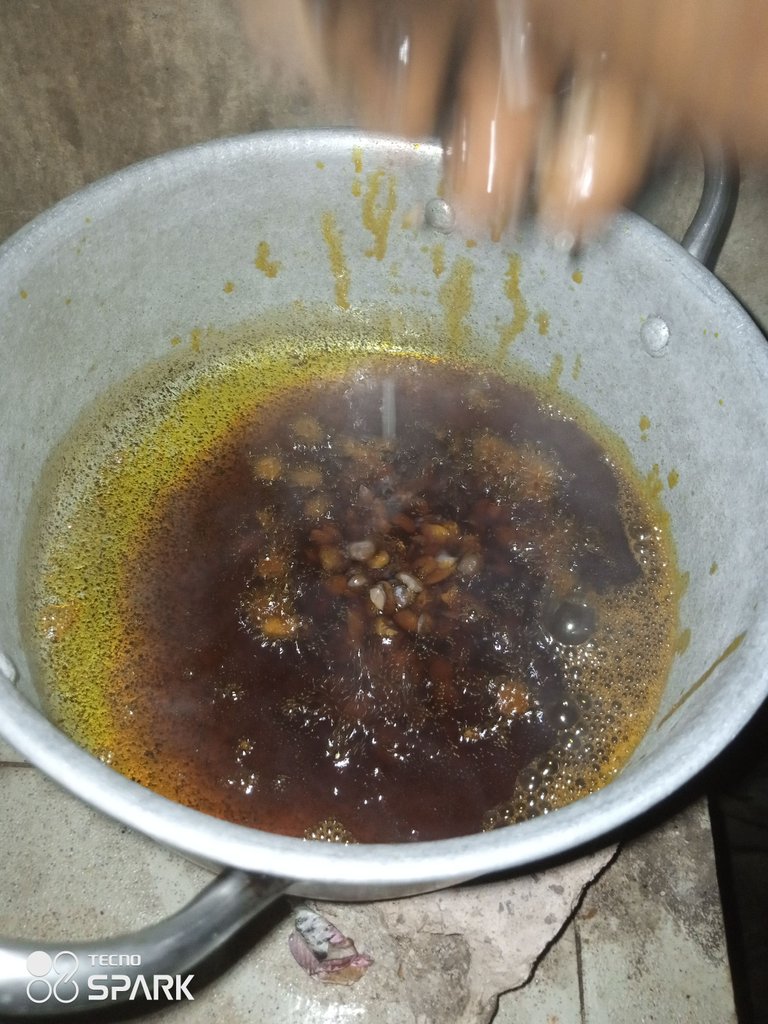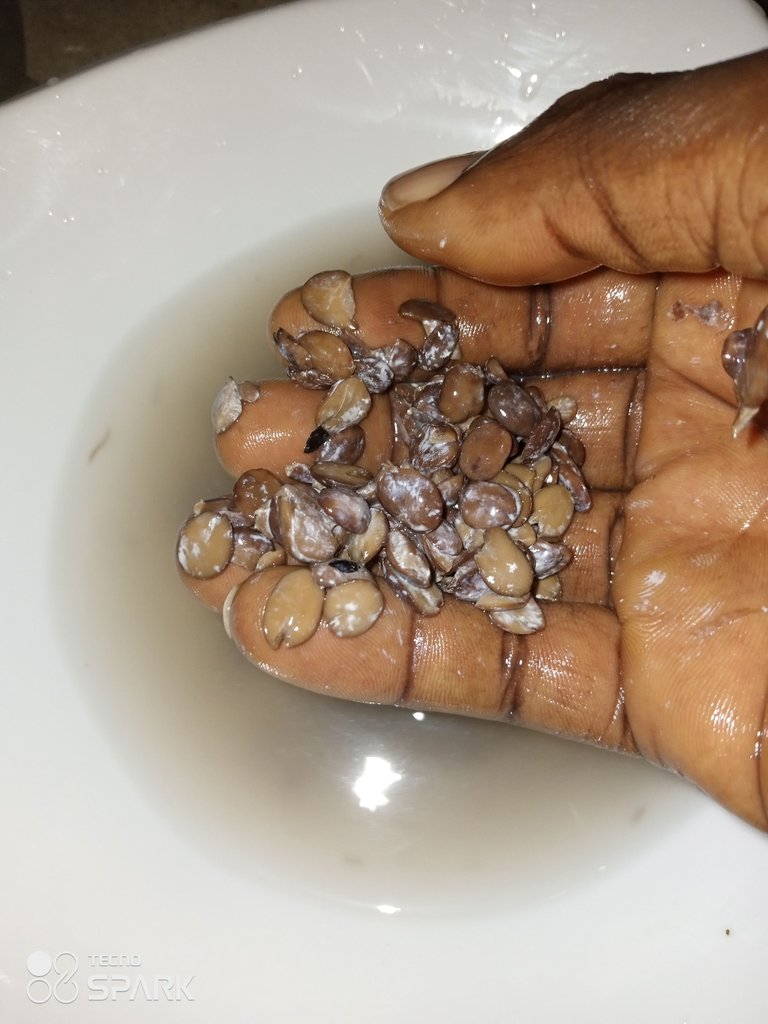 After the red oil gas gotten burnt,I poured my locust beans. Then after that I pour my grinded tomatoes and red pepper.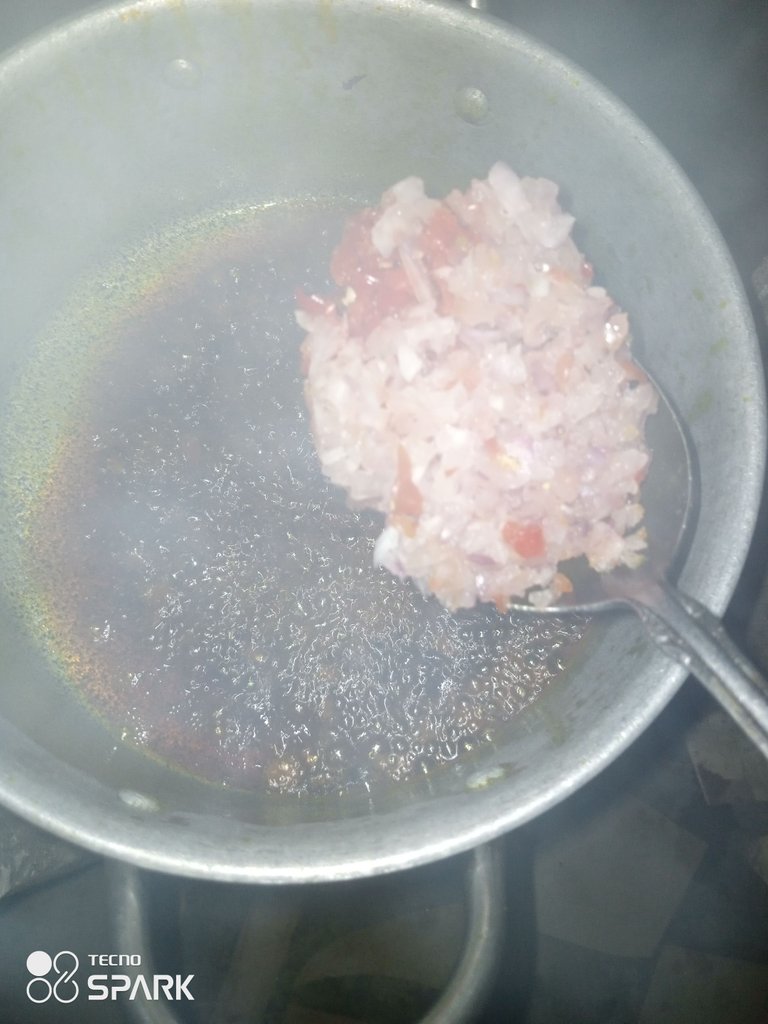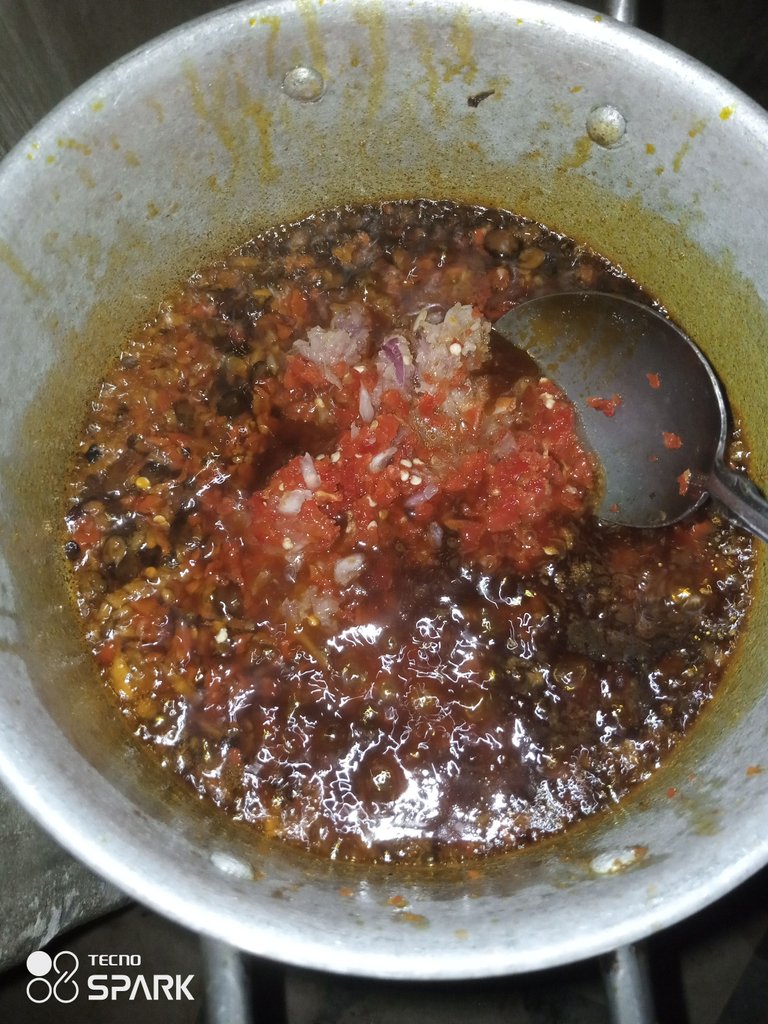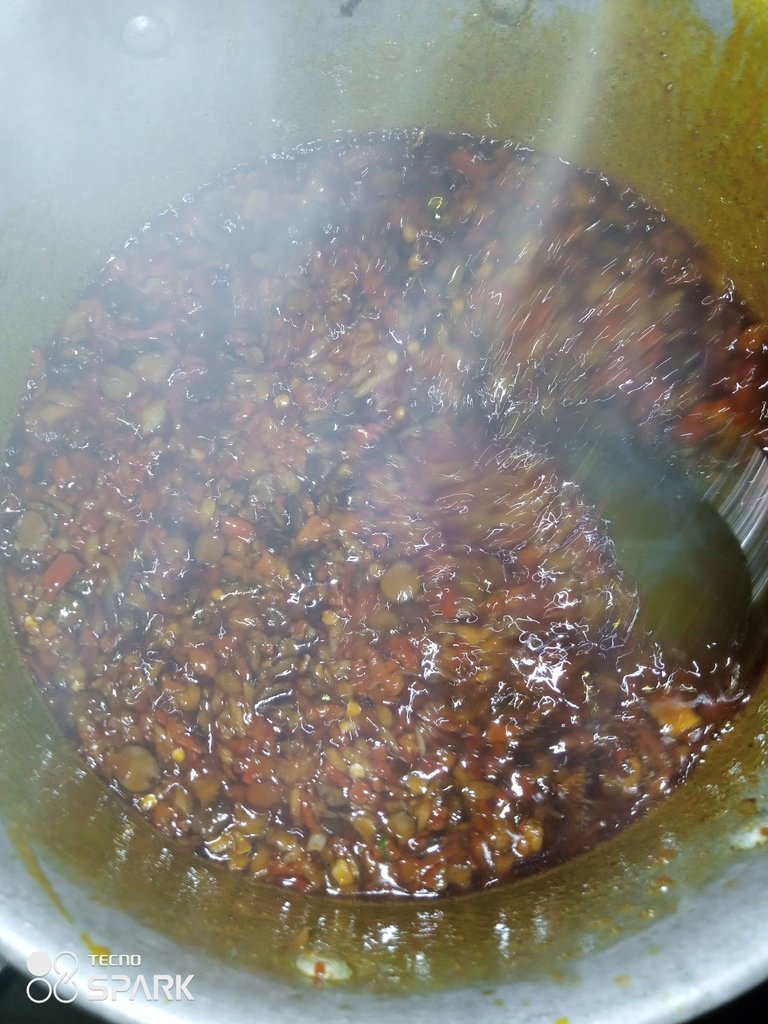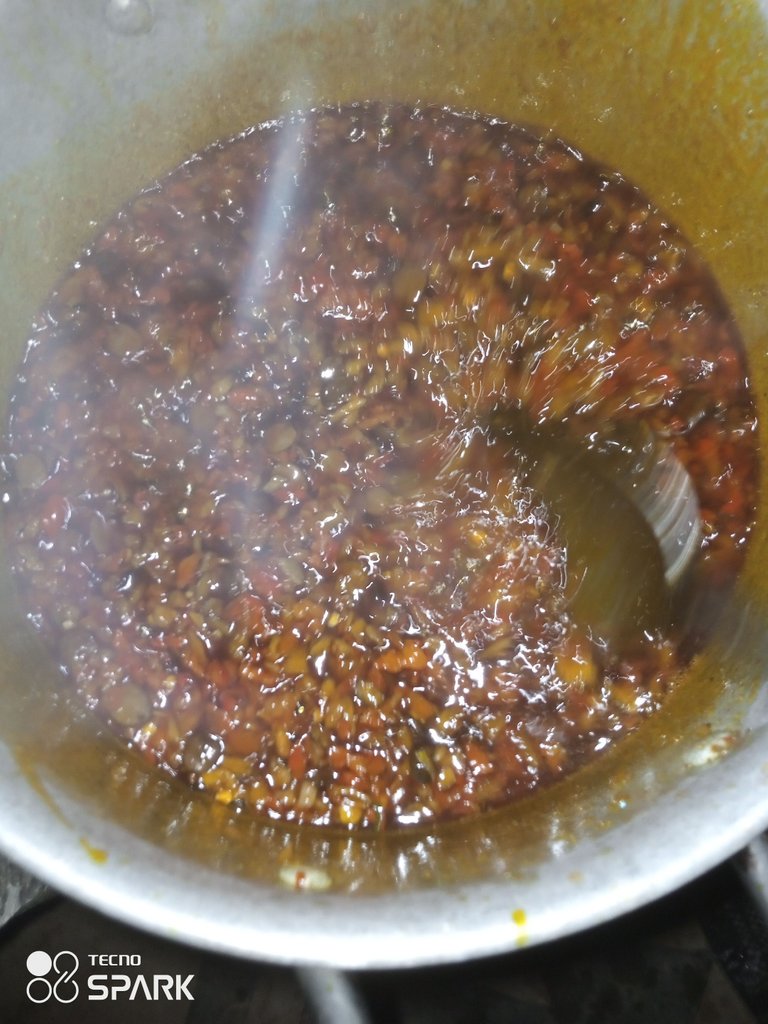 ---
After all those proceses have been done,the next thing is to pour the clean cow skin(ponmon) and smoked fish.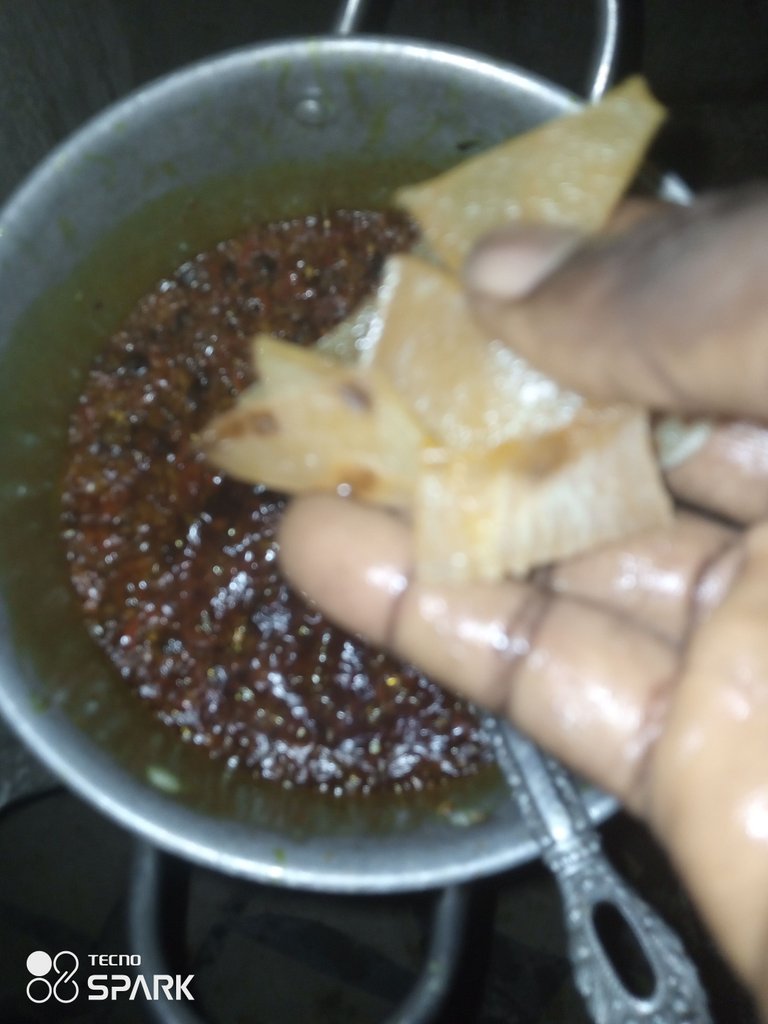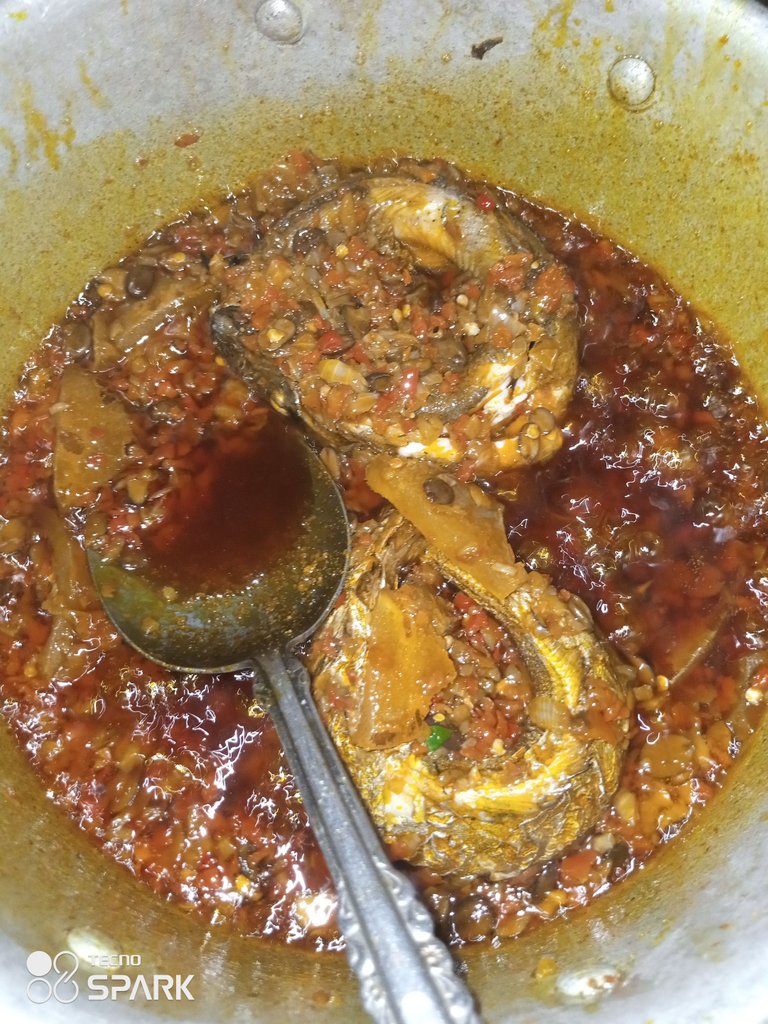 ---
Furthermore,when I fried the pepper together with the cow skin meat,locust beans and smoked fish. I leave it for like 20minutes , after that I now add the veggies,but the most important thing is the bitter Leaf leaves.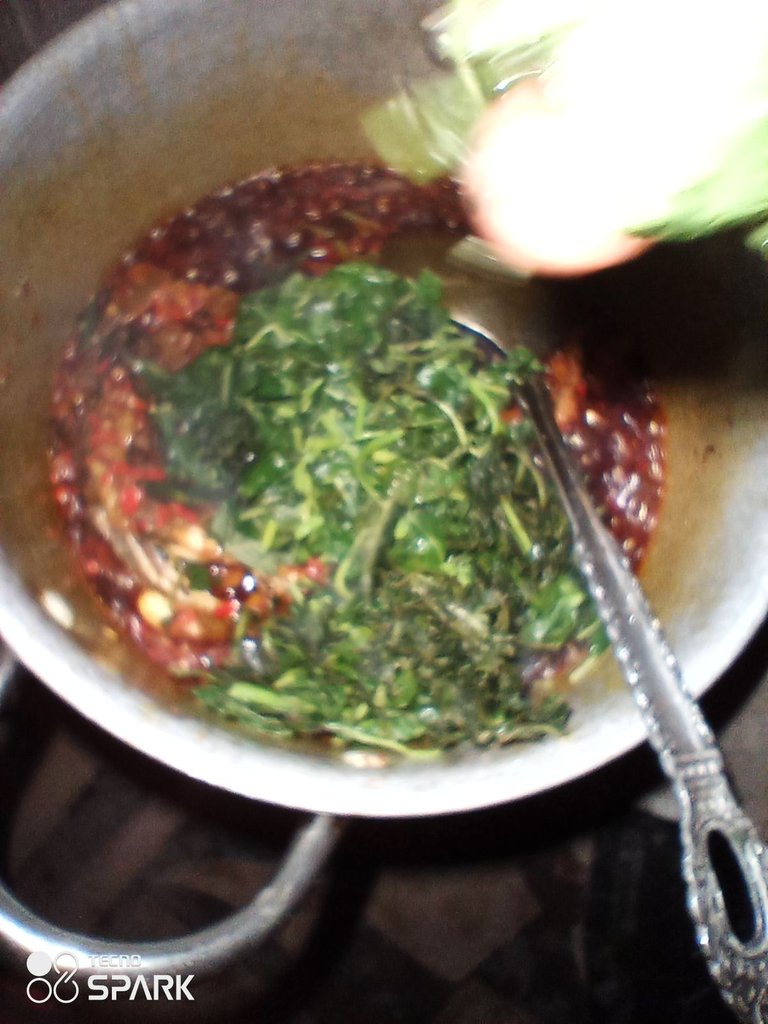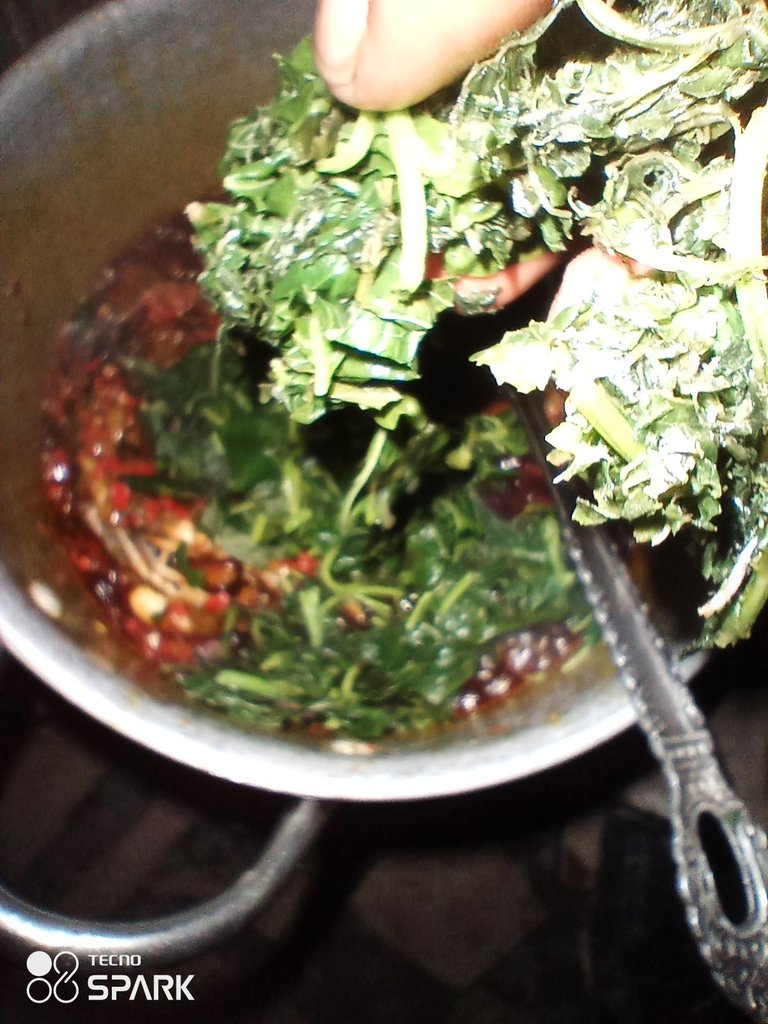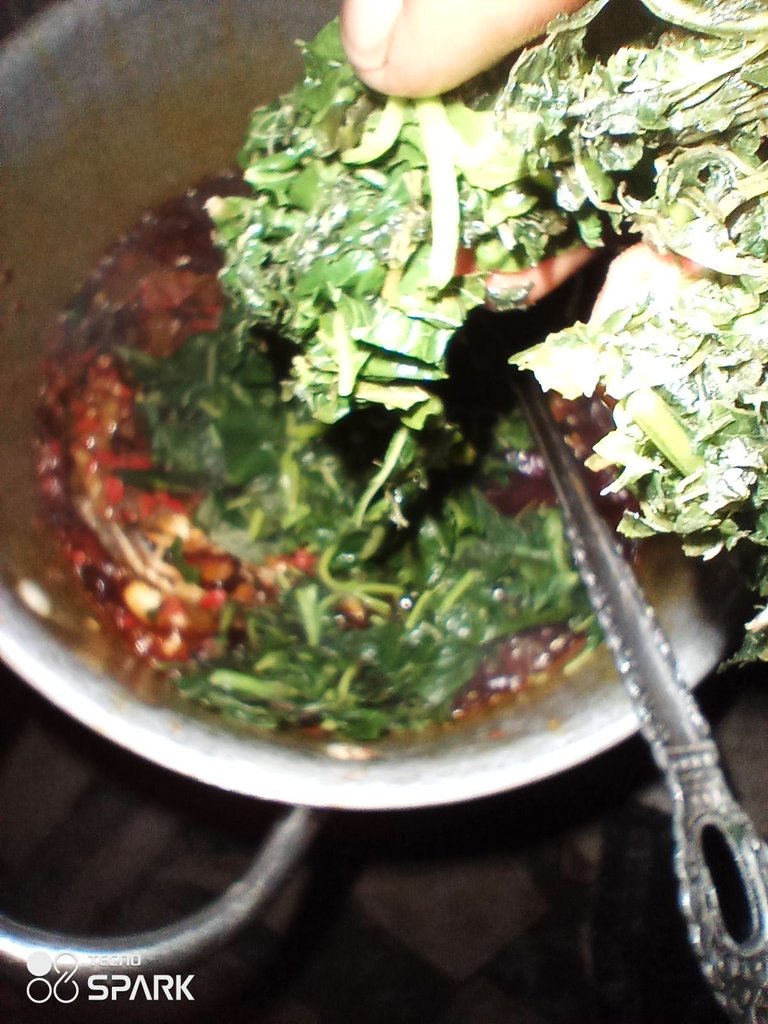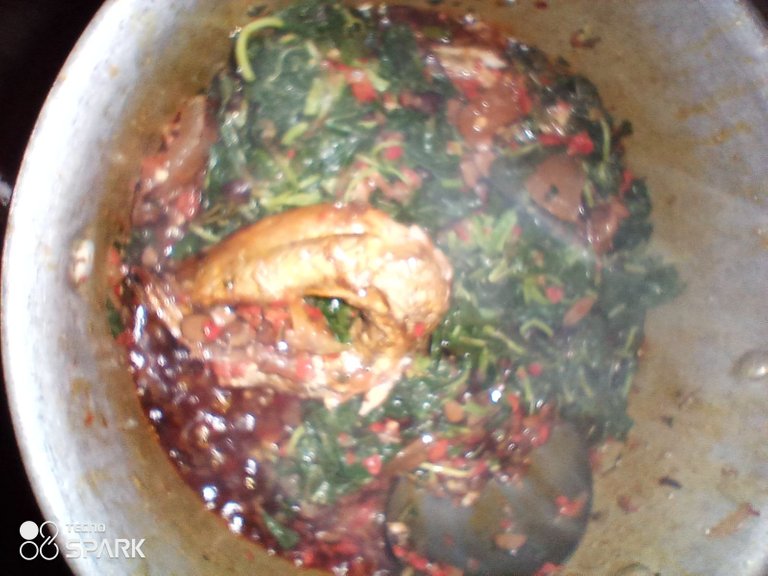 ---
The most important part is the bitter Leaf inclusion in the meal preparation. I visited my neighbor's garden to plug the bitter leaf leaves but meanwhile due to it name you can just add the bitter leaf to the veggies it needs to be sqeeezed so as to reduce the bitterness of the leaf. It is also known as Vernonia amygdalina(VA) which is refered to as bitter leaf in this part of the world.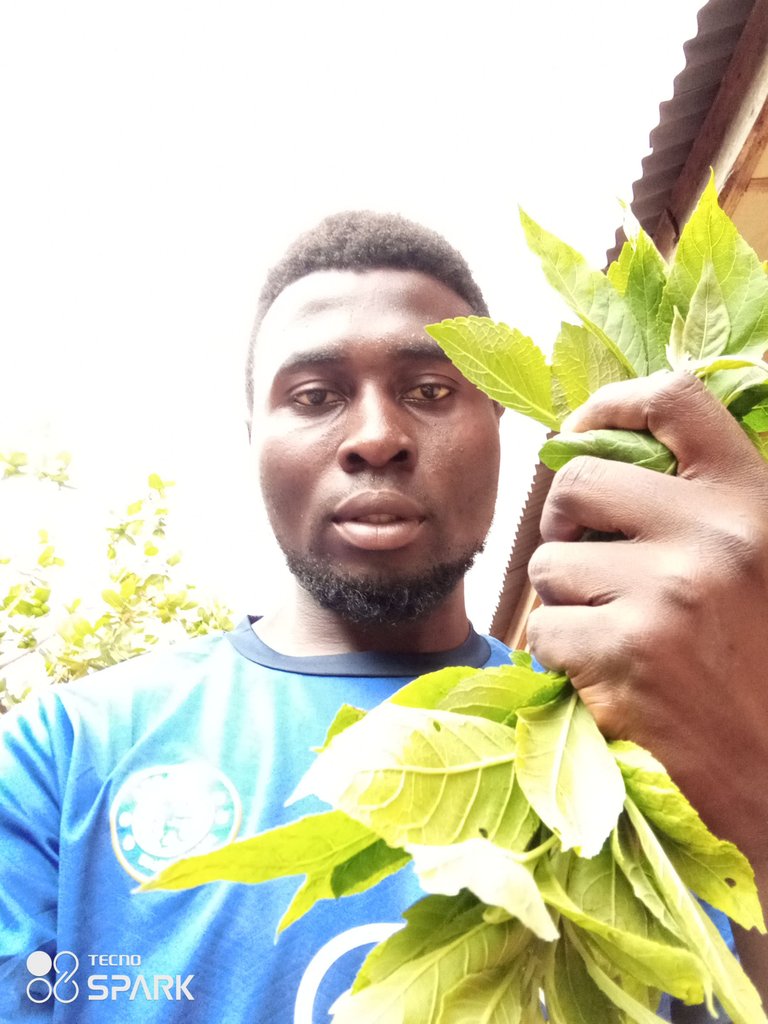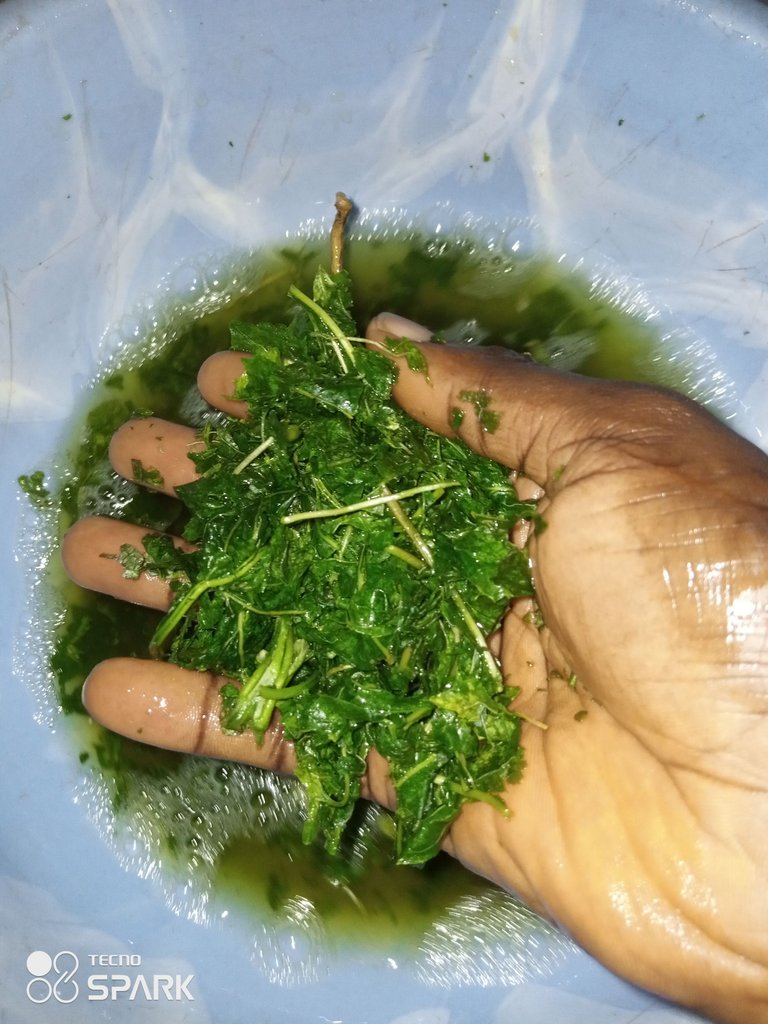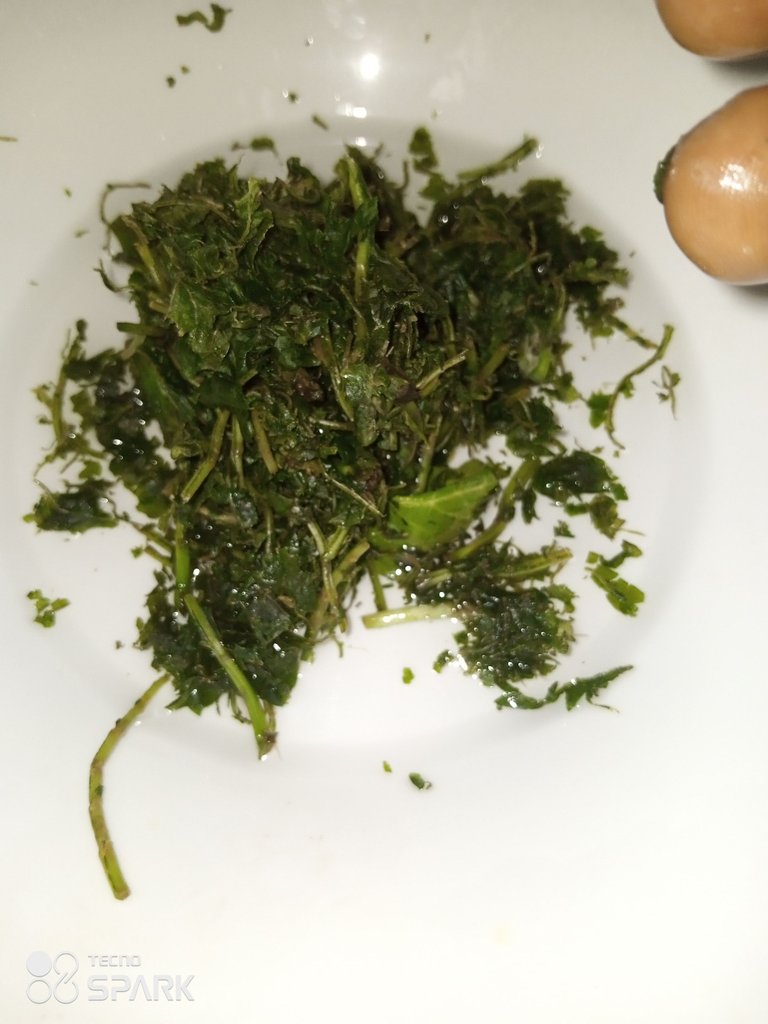 HEALTH BENEFITS OF BITTER LEAF
It controls purge and constipation.
It aids easy digestion
It reduces blood sugar level
It cures fever
It assist in enriching the breast milk of a nursing mother.
NOTE:- That's why some squeeze and drink while some use it to cook soup with veggies.
---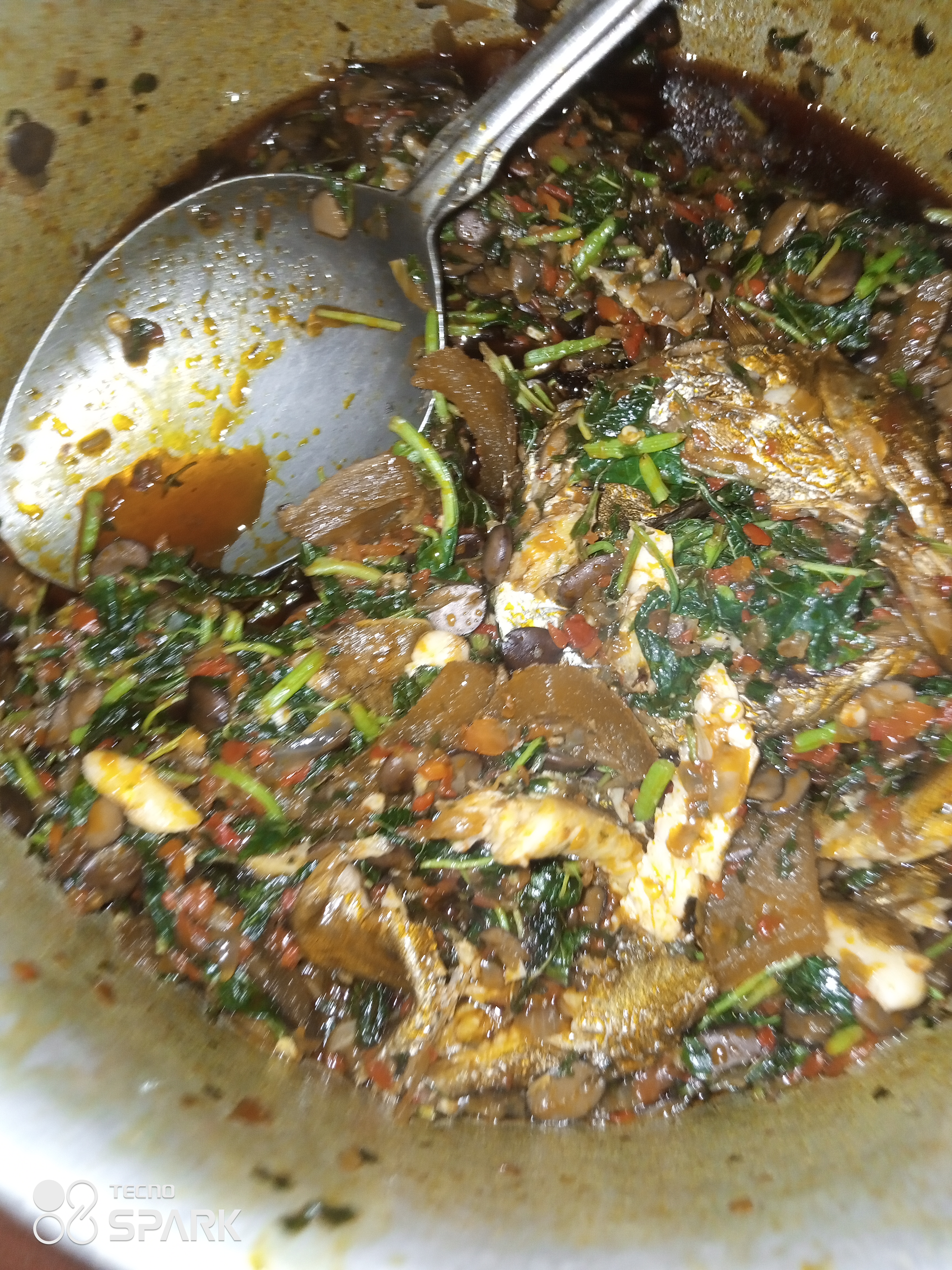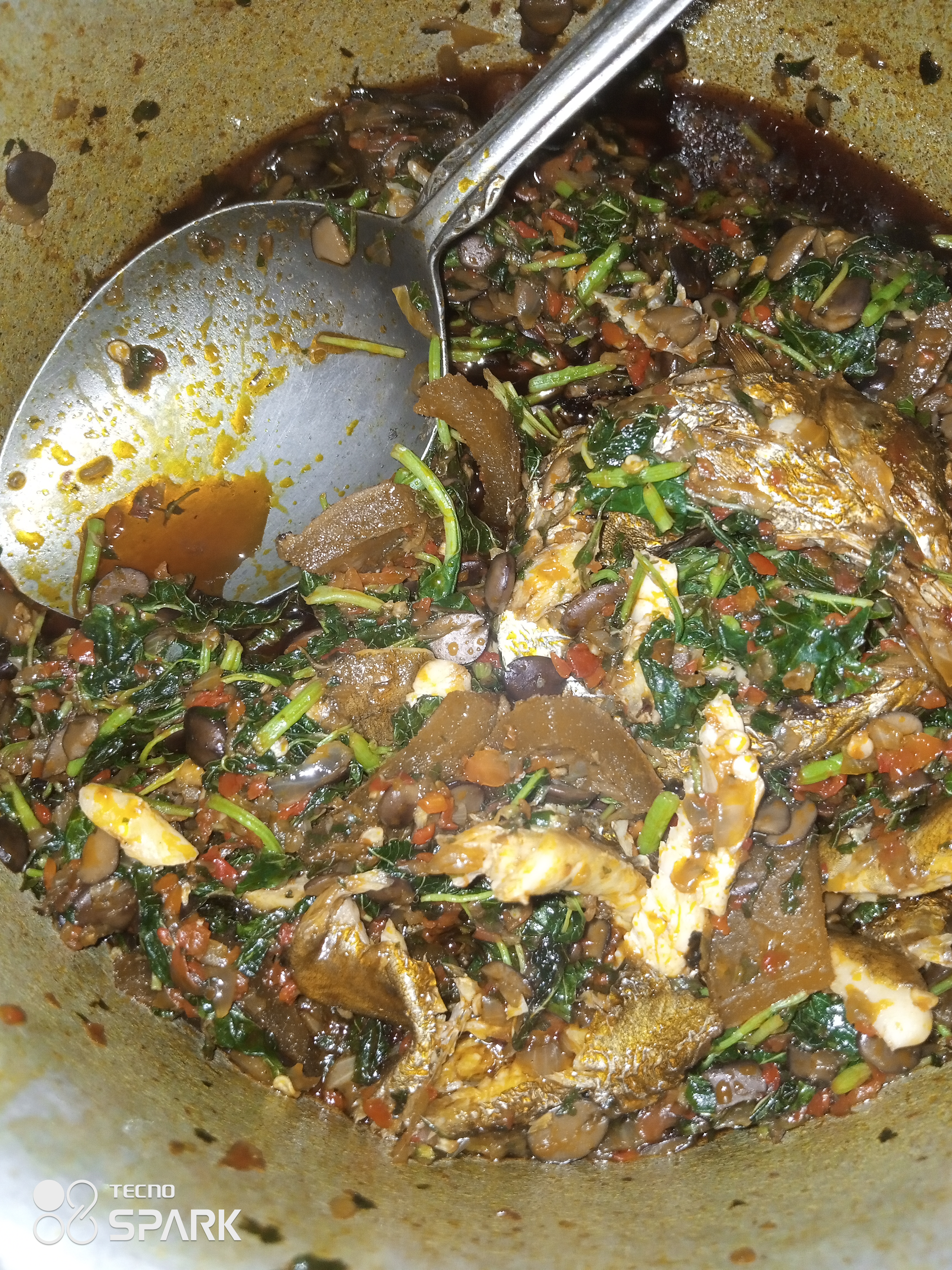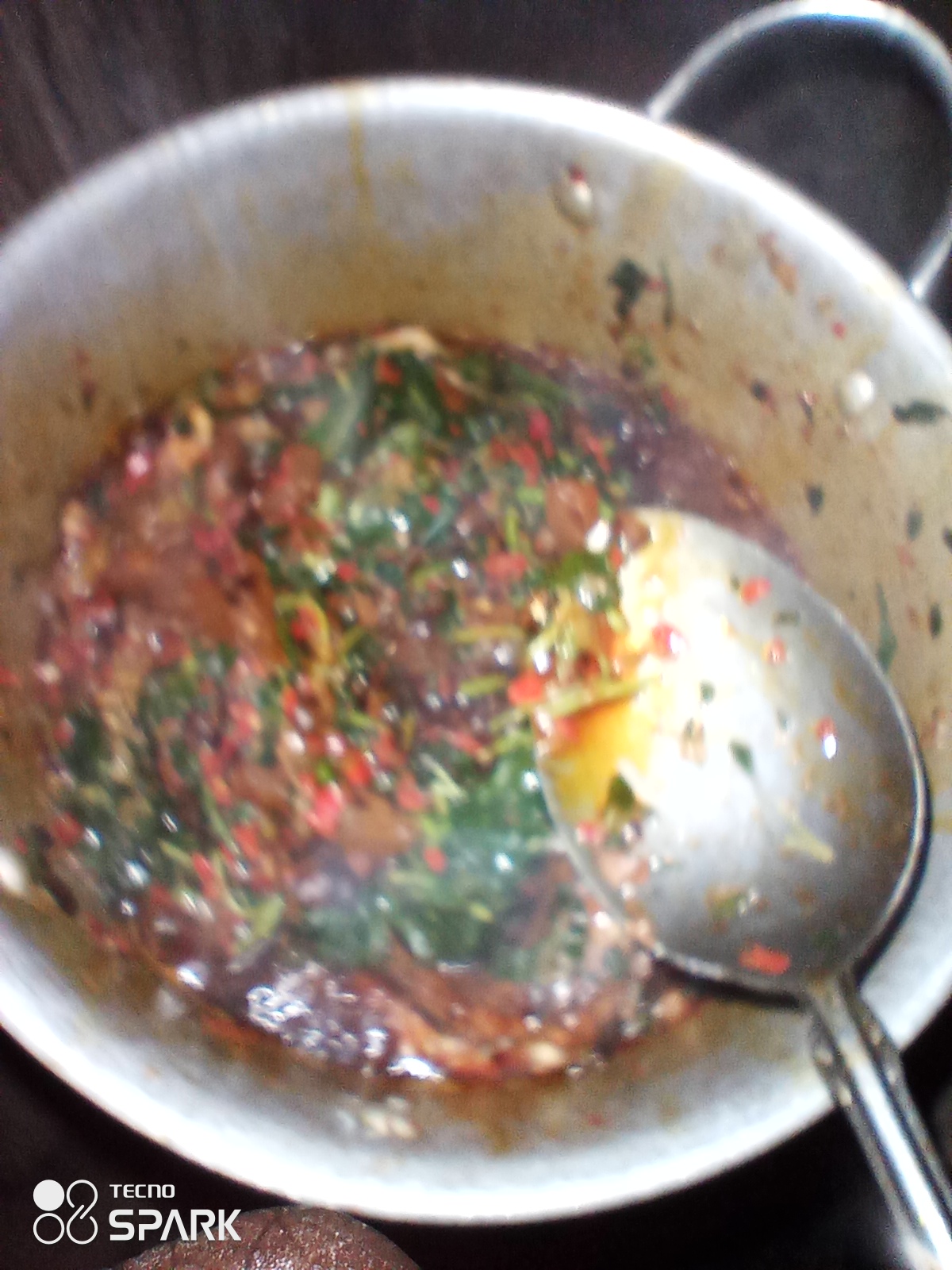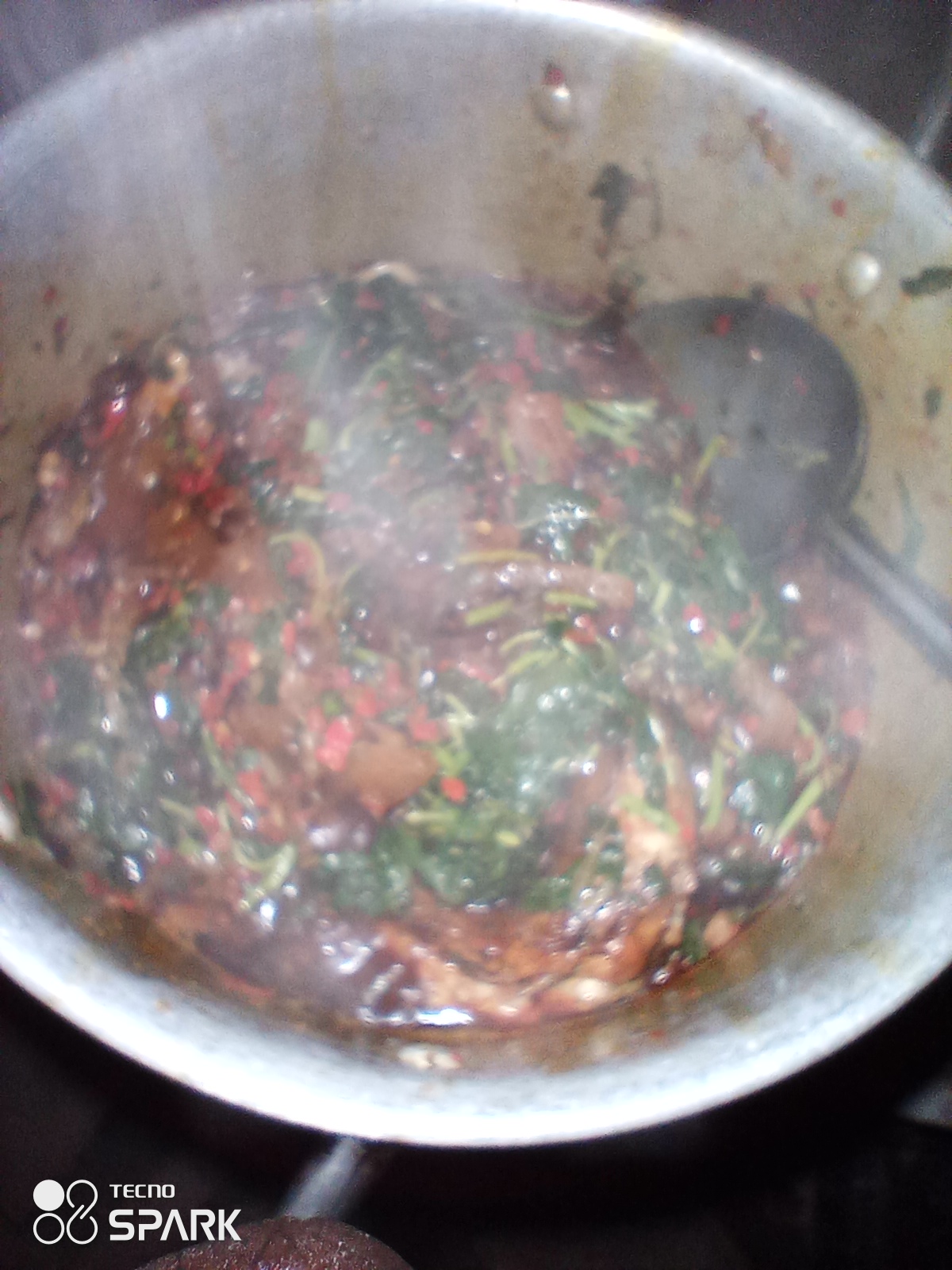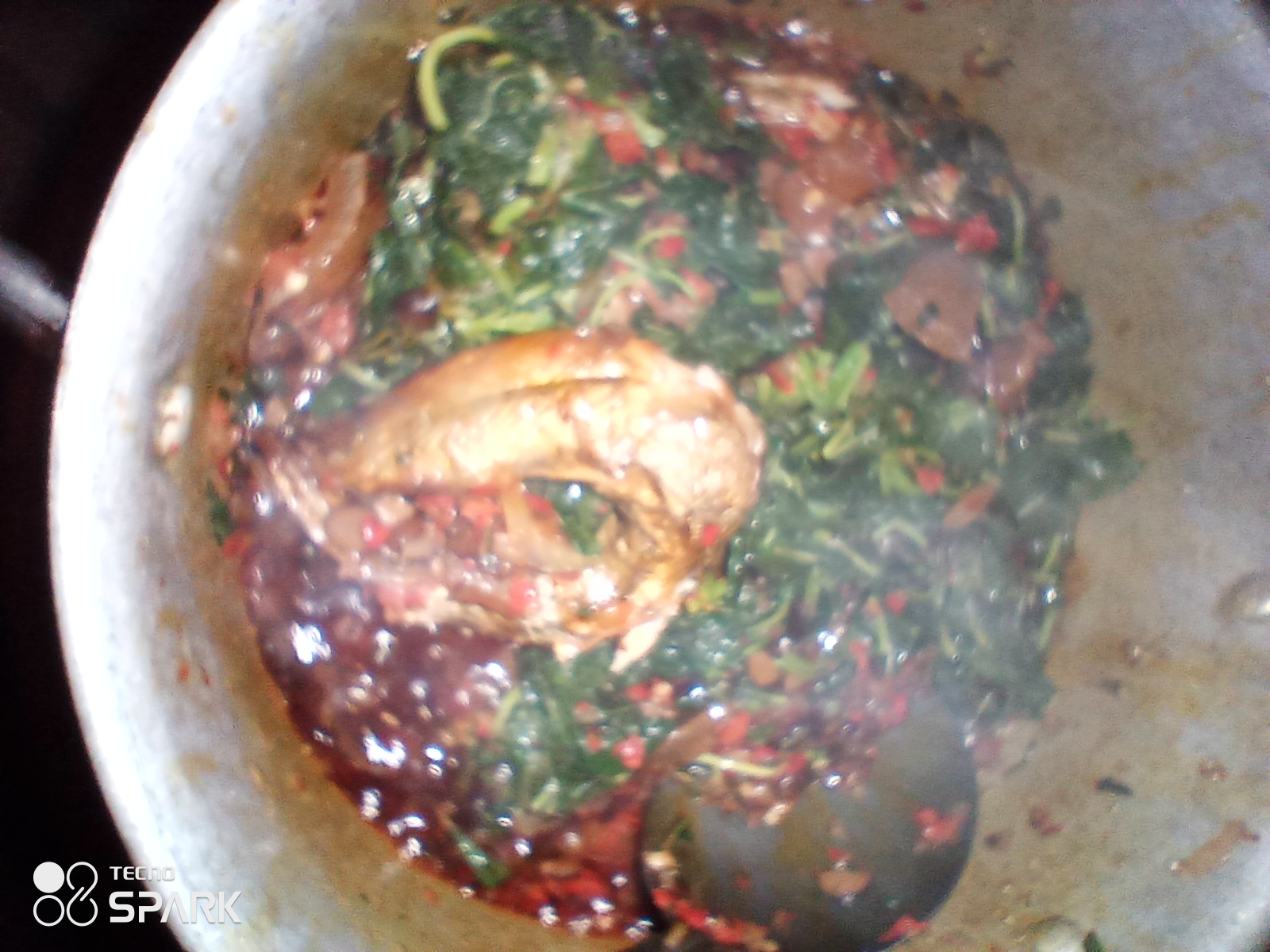 And the funniest thing is that some people eat it like this without adding any swallow food but this is common to the pregnancy mothers. The reason why I prepare this is because I want to eat it with a swallow food ,that's senovita.
---
THE SEMOVITA PREPARATION.
Semovita is a powered grain made from maize and it preparatory process isn't that tedious or complicated.
The thing is just get your boiled water ready and pour the powered substance and then turn with turning stick,we call it omo orogun in YORUBALAND.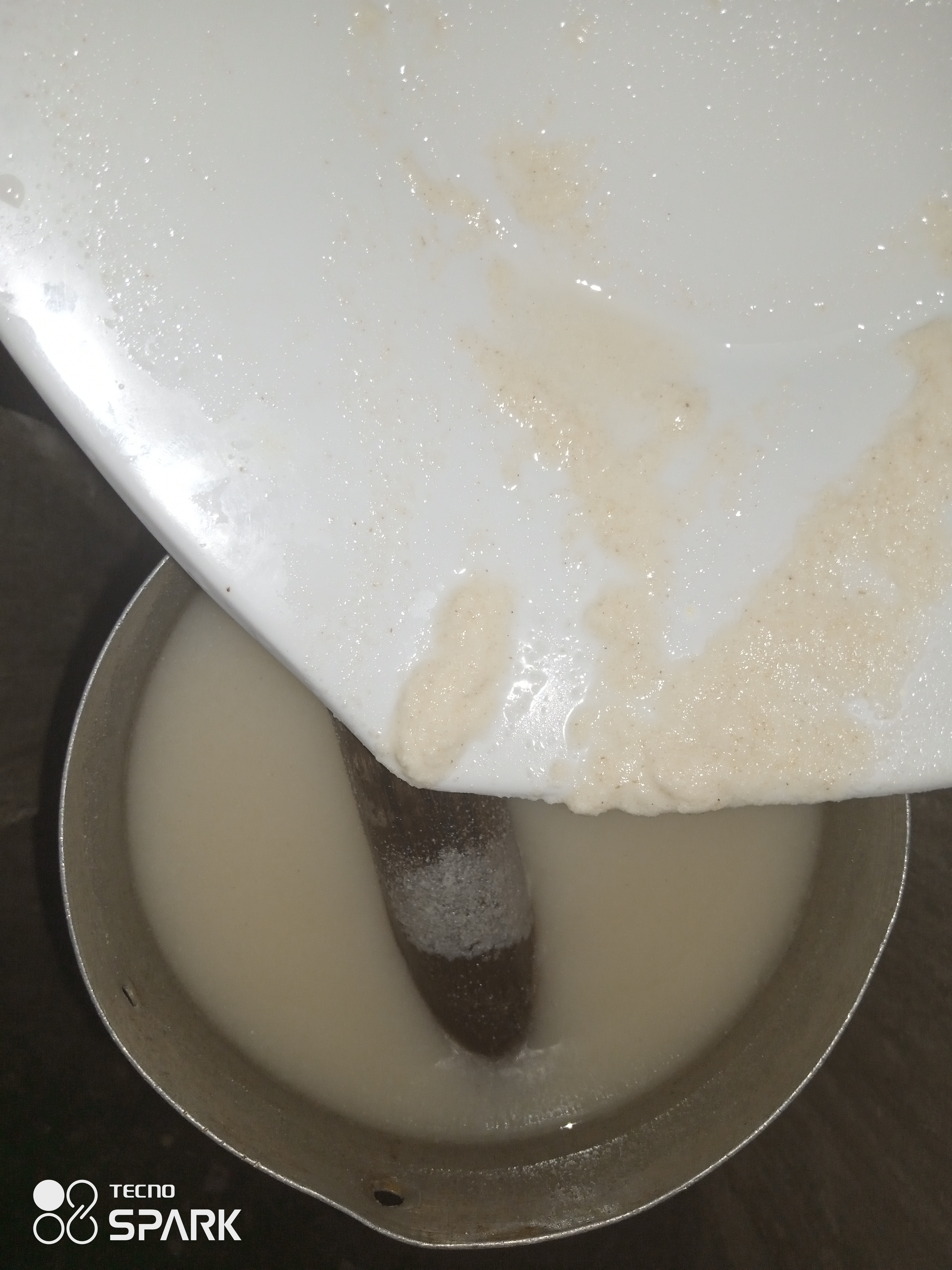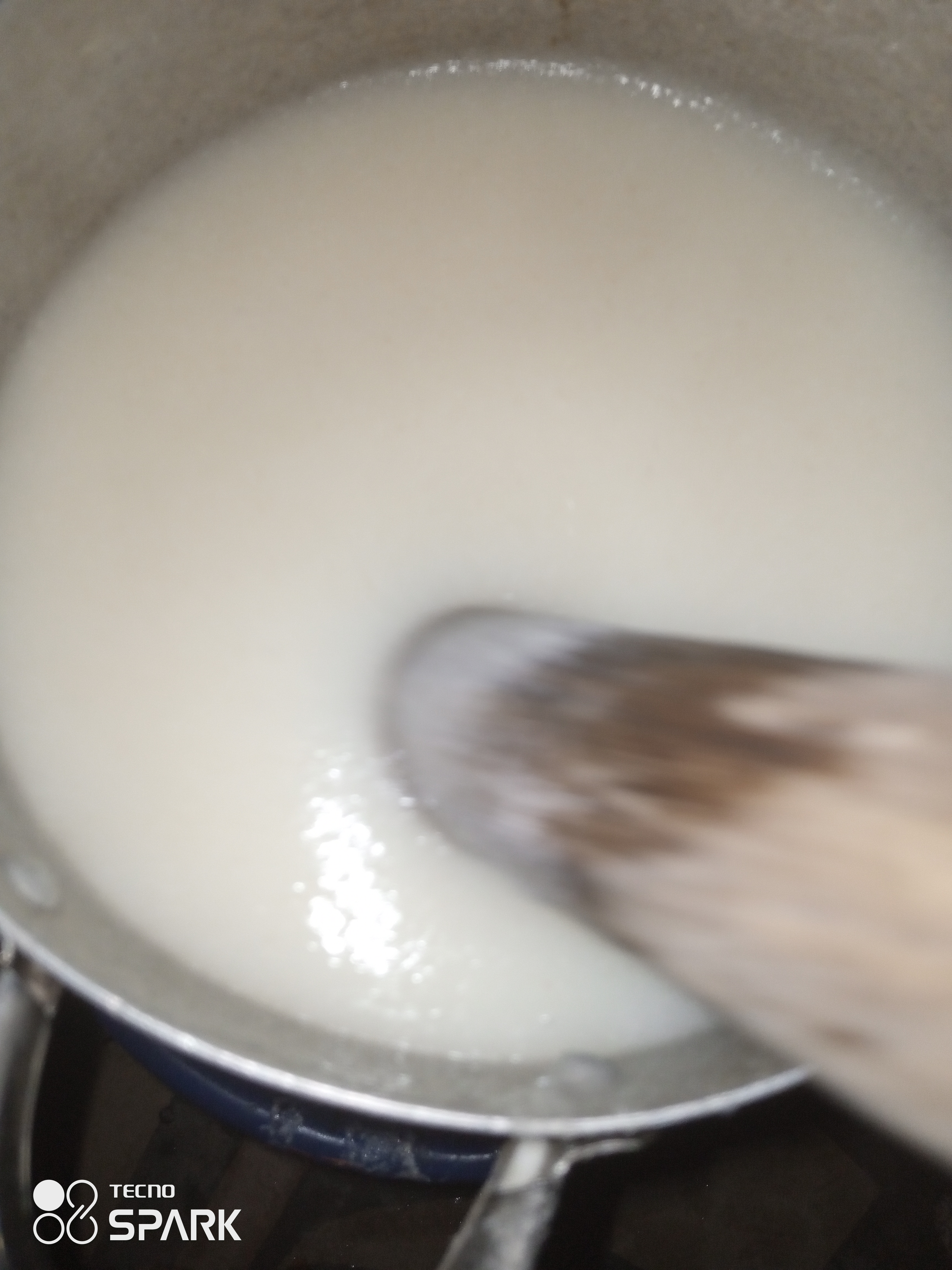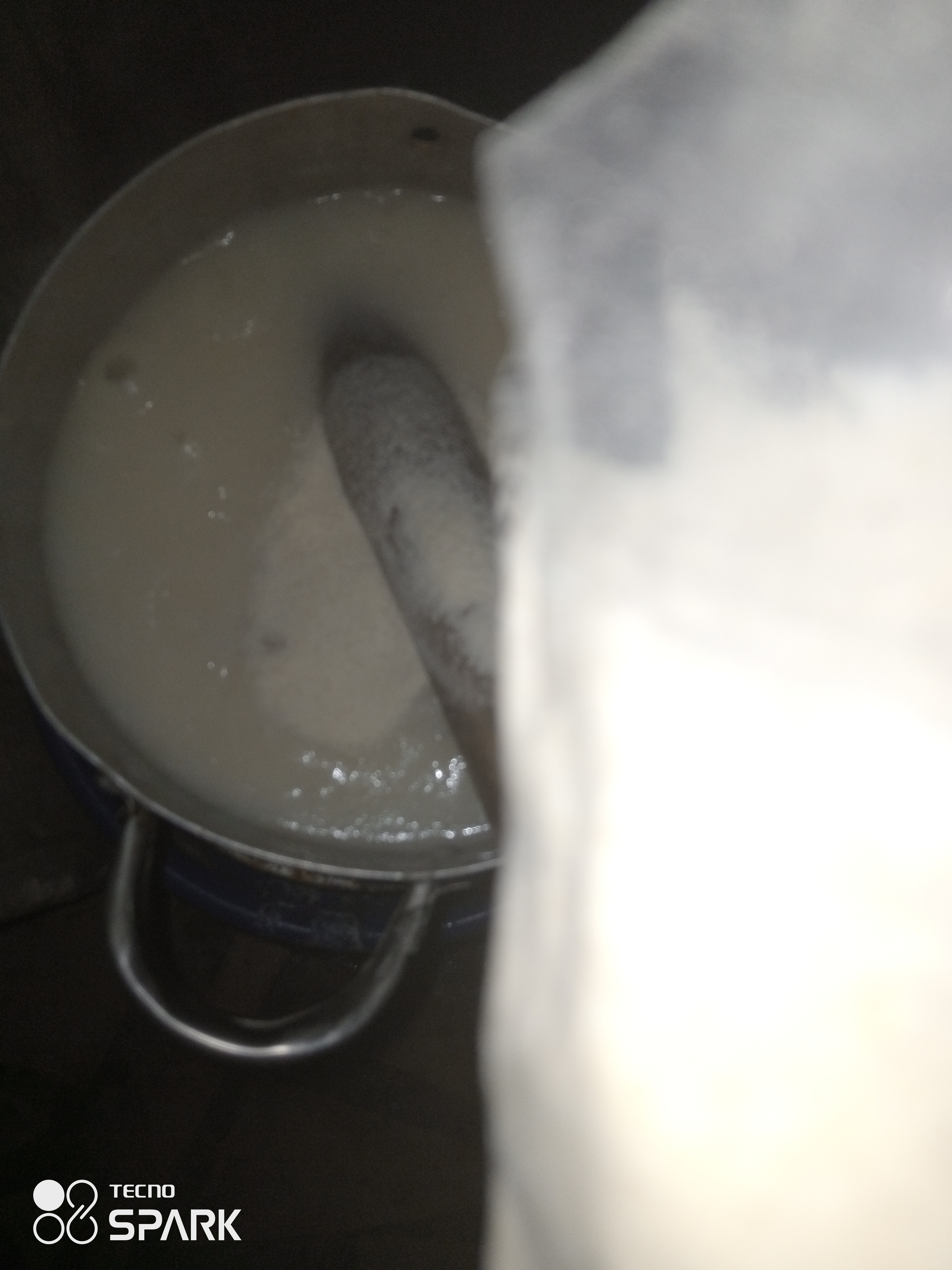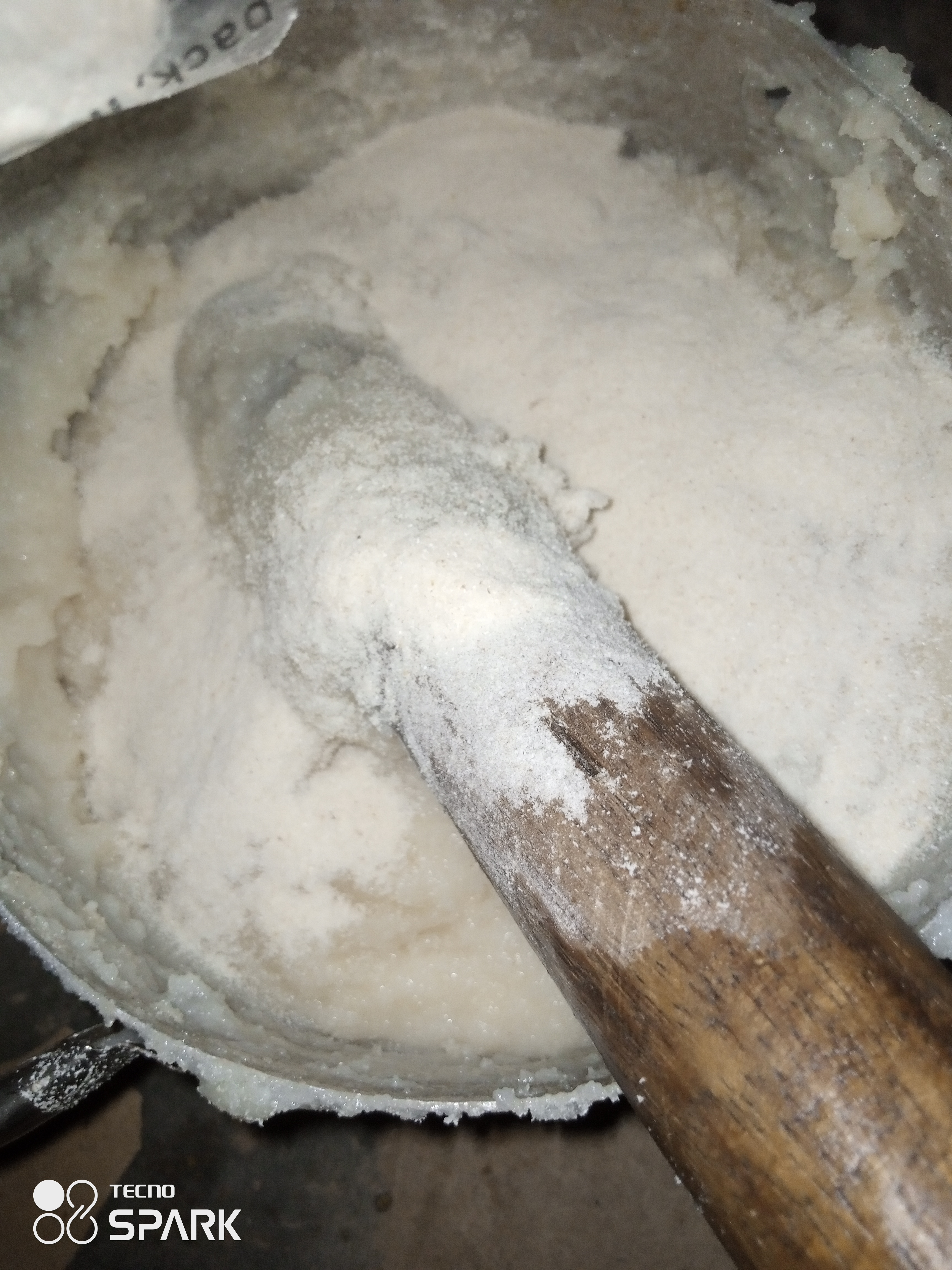 After you have turned it,it will get stiffed and moulded.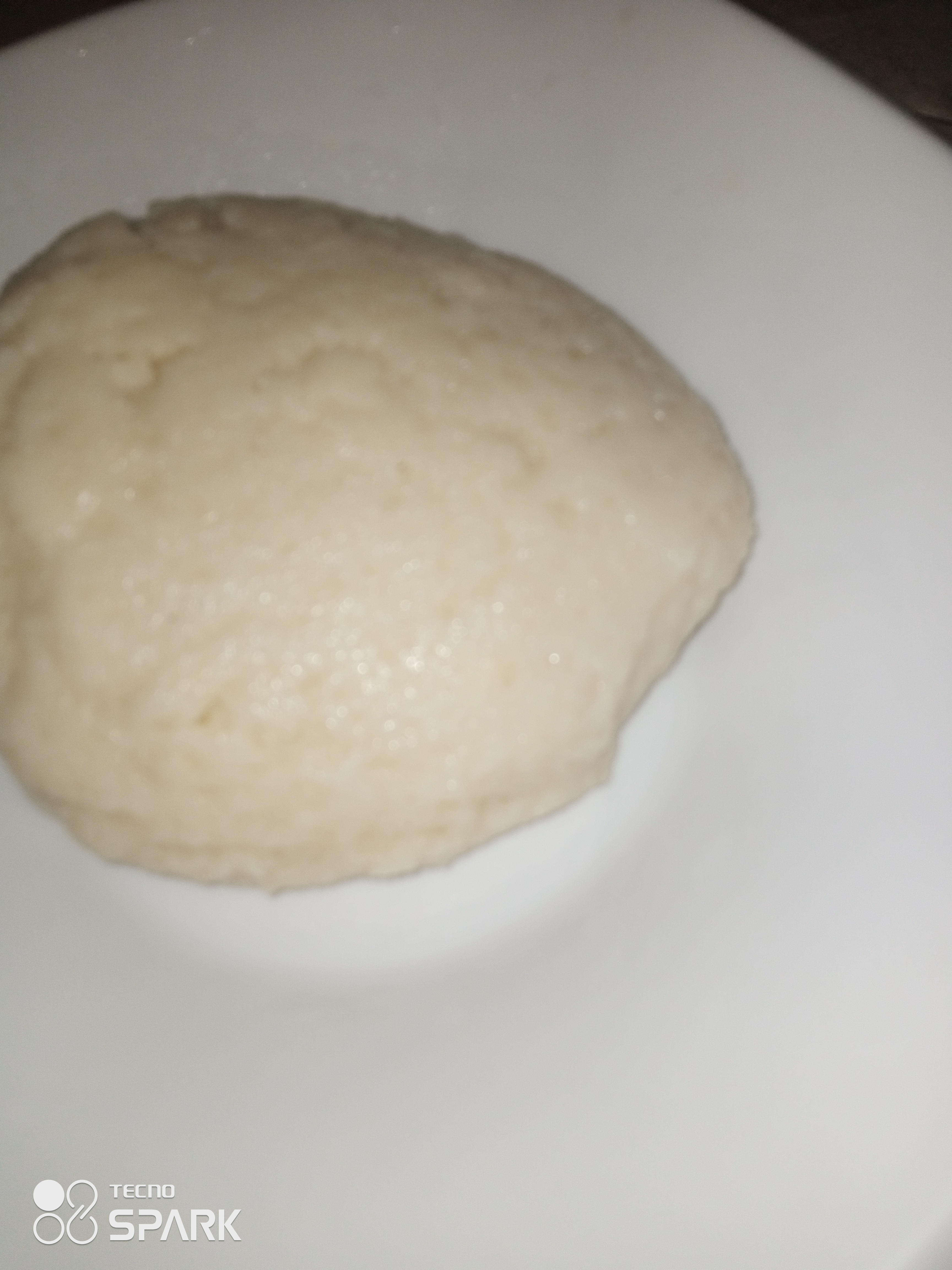 ---
This is the served semovita with bitter leaf veggies
Yummy........😜😜😜
---
I @peterale is saying thanks for visiting my post. Do have a wonderful day. @peterale cares.
---
YOU CAN ALSO CLICK HERE FOR SOME OF MY UPDATES ON COOKING.
---
---