WAYS TO BRING MORE JOY TO YOUR LIFE
Joy is a feeling of great delight or happiness cause by something exceptionally good. When we were young children, we experienced more of this feeling inside us, but as we grow, and life begins to teach us different lessons, things begin to change, the high rate at which we always experience that feeling begin to reduce. It's not like we don't want the feeling anymore, we're just trapped with life activities.
The fact we are trying to shape our lives, we are trying so hard to handle all of our responsibilities does not mean we would have to deprive ourselves from gaining some form of happiness. Times will be hard, but we should never allow those things we are passing through break us. If you ask me, I feel when you have enough joy in your heart, you can solve anything life throw at you. If you live a negative life, positivity will stay far from you. Hence it's important we embrace so much positivity in our lives, and one way to live a positive life is by always having joy in your heart.
In today's post, I will be sharing some ways you can bring more joy into your life once again, these are things I have been working with and they have been working for me. I told myself a long time ago, that I will stay far away from negative things and negative people, I will only have positivity around my circle and since I made that declaration thinks have been going well for me. No doubt I still face the challenges life throw at me but because I have positivity in my heart, it's very easy to handle those challenges. So, here are some ways you can bring joy into your life once again.
---
Change Your Perspective About Life
So many persons live a life filled with negativity, they see life only from the negative angle. They don't want to take time to view the positive side of things and because of that, it's so difficult for them to be happy. We spend time complaining about the negative things happening to us, but fail to seat back and count the positive things that have happened in our lives. The reason the negative side is much in your life is because that's the major thing you are always looking out for, once you set your mind to see positive things, the positive things in your life will become more than those negative things. Change your perspective about life, learn to control every situation and bring out their positive sides. Count your blessings and more blessings will come, be grateful for everything and you will have joy in your heart.
---
Connect With Nature
Nature have a way of calming us down, you should learn to connect more with nature whenever you feel sad. Take a walk around your environment, let the fresh air touch you and free your mind. Just do something that will connect you with nature and free your mind from what's troubling or that thing that's getting you sad, who knows, you might get the solution to the problem. Just don't stay in one place worrying, free your mind and connect with nature, it will bring joy to your heart.
---
Find Time To Play
There is a great difference between going out with your friends and you guys actually playing. Children are always happy because they are always finding one way or another to create a new form of play for themselves. For once, stop taking life too serious and just play, free yourself and allow yourself to enjoy life. I do something every Sunday even though the other days of the week I'm always having joy in my heart, on Sundays I just leave anything relating to work and just have fun, I play computer games, watch movies or even meet up with my friends to play board games. It always feels nice when I do this, it helps me to free my troubled mind. Just find time to play and be happy.
---
Learn To Let It Go
One of the reasons so many persons are sad is because they hold on to that thing that's making them sad. They go around telling people about it, complaining about it instead of freeing themselves by actually letting it go. Let go and let God handle everything, you can always do the little you can but always free your mind by letting go. You deserve joy in your heart because it's healthy for your well-being. It's alright to feel the pain from whatever cause the sadness, but don't let it consume you, feel the pain, learn from the pain and let it go.
---
Make Friends That Want To See You Happy
Sometimes, we just want to be alone, which is alright because it helps you find yourself, but other times, we can find true happiness from the people in our circle. Make friends with people that have embrace positivity in their lives, such people will help you get back to your bright loving self again when negativity begins to take you. You should be around people that are happy you are happy, that way you will always stay happy and joy will not leave your heart.
---
See Life Challenges As A Means To Growth
Life challenges are there to help us grow but so many persons see it as an obstacle. Embrace every new challenges as they come with joy in your heart, because that's the tool you need to tackle them. Only those that plan to remain stagnant in life will frown at every challenges that life present them with, these challenges present us with an opportunity to leave the current position we are to a more better place. Accept every Challenge with joy and everything will stop looking like stress to you.
---
Trust God
Finally and most importantly, just trust God or whatever it is you believe in. Everything mentioned above can be best achieve when you trust God and the process. Life will always be hard, but your trust in God that everything is going to be alright, will make you live each day in happiness. Do your best and surrender the outcome to God, trust God and it will work fine.
---
Joy is a positive feeling, stay positive and live a positive day. If you love yourself, then you should be always happy. Your health needs it, so don't drown in your negative thought, allow yourself to live your best life, accept positivity so you can have enough joy in your life. Have a day filled with Joy today.
Thanks for reading!

Thanks For Visiting My Blog!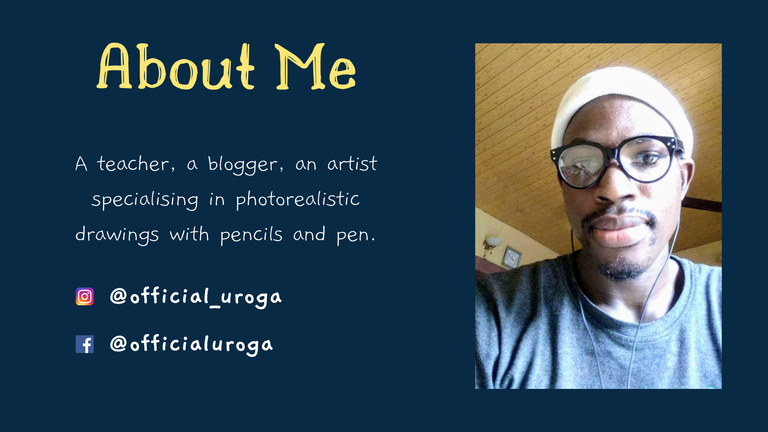 ---
---