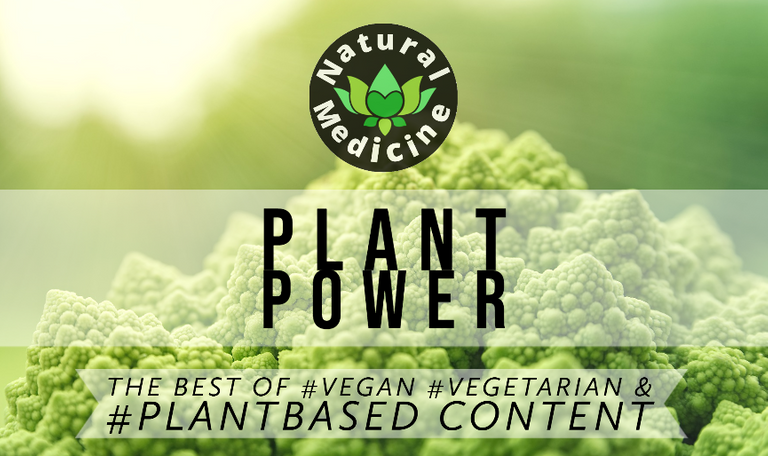 Veganuary is booming, and this week's Plant Power curation highlights several submissions from this month-long challenge.
---
🥗 VEGANUARY IS POPPIN' 🚀
     The Veganuary challenge has inspired many of you to create #plantbased content as well as boosting the value of the LOTUS token, and there's also going to be a 100 HIVE raffle at the end of this month, so stay tuned. We give thanks for the abundance!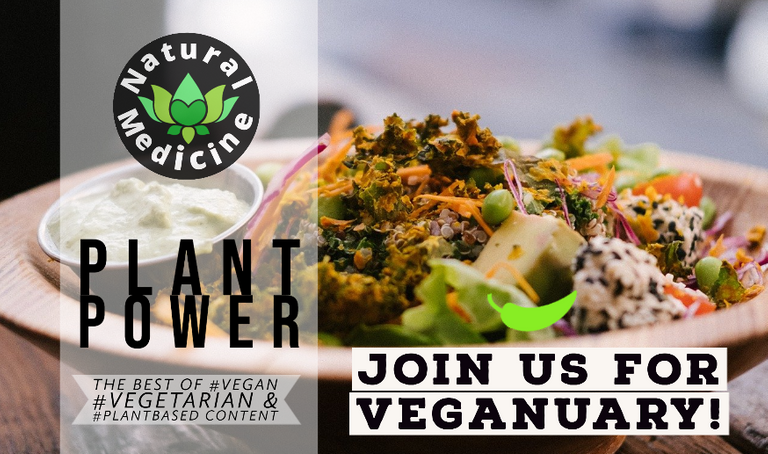 Check out the #plantbased tag on HIVE and this month's Veganuary challenge for the chance to win 100 HIVE, reblogs, OCD votes, tweets and more!
You don't have to be an all out vegan, or even pretend you are, but perhaps share with us your #plantbased experiments and thoughts on this topic. Or maybe you could just go all out and give it a go, see how you feel at the end of it!
---
     I've been busy today catering, so I'm posting this a bit later than I normally would, but it was still easy to find a handful of the choicest recipes from the Natural Medicine Community and beyond.
     As usual I always choose a 5% beneficiary. This week's has to be @blackberryskunk.From the homemade bread to what's in between, her post has it all.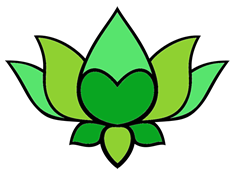 How to Be Curated by PLANT POWER
Use the tags #naturalmedicine #vegan or #plantbased
WE don't mind what community you post in - although we prefer you post in the Ecotrain or Natural Medicine communities!
Ensure your recipes are plant based - although we don't preach any diets, this curation would like to focus on plants rather than dairy or meat additions to recipes.
Use clear, well focused photographs - and ORIGINAL content!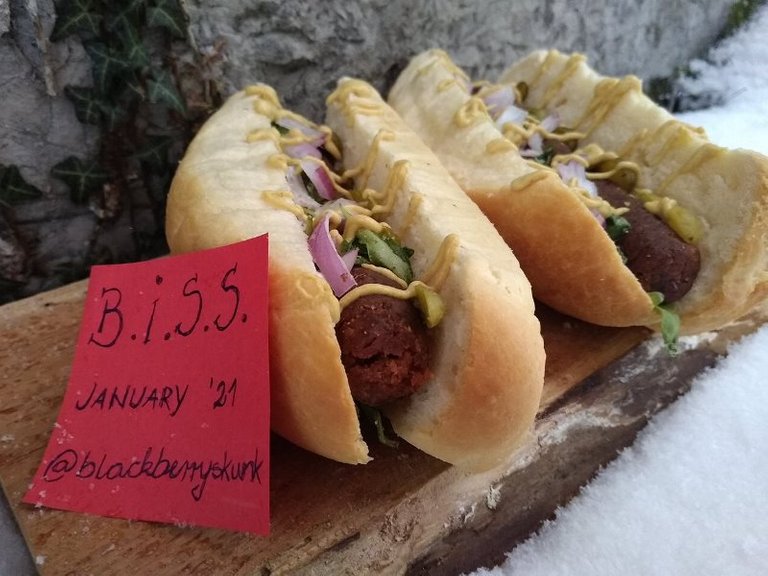 by: @blackberryskunk
     The B.I.S.S. Contest is a sandwich competition this month, and one of our own submitted a #plantbased hot-dog complete with homemade hot-dog buns. Even though I'm not a fan of American foods, but this is one special veggie dog packed with flavor that I would enjoy.
     I think this post has ascended @blackberryskunk into the ranks of NM chef legends @plantstoplanks, @carolynstahl, @sreypov, and of course our livicated leader @riverflows. Roasted mushrooms and dried tomatoes are among the tasty ingredients making up these delicious dogs.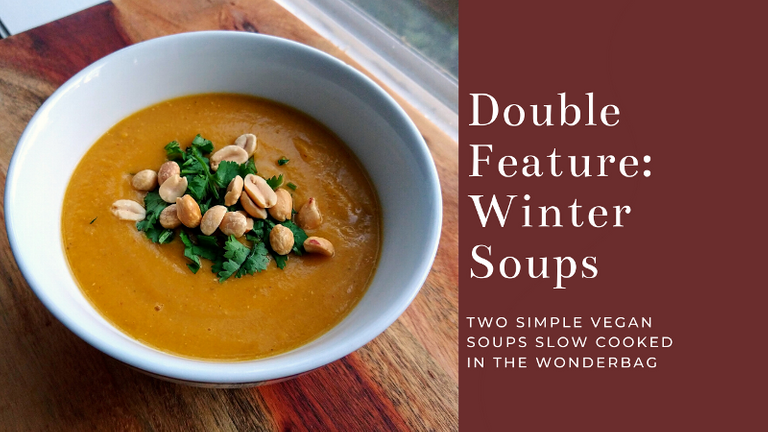 by: @plantstoplanks
     This chef is the spearhead of our Veganuary challenge, and she's shared this Wonderbag doublehitter with us. The Wonderbag is a very cool South African (if I remember correctly) product that is ultimately massive insulation for your pot, allowing a really efficient slow-cooking process.
     These two hearty soups both look delicious, but I didn't know what a Romanesco was, so it certainly grabbed my attention. If the Fibonacci sequence was a vegetable, it would certainly be a Romanesco broccoli. This chef never ceases to amaze me with her creations, and we give thanks for the positive vibes she brings to our community.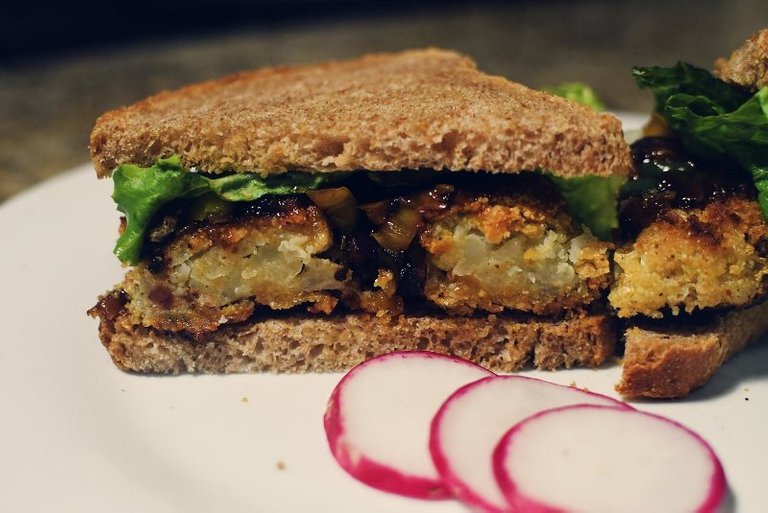 by: @carolynstahl
     B.I.S.S. is back again, and this time it's a familiar face with a super-duper sandwich I would unhinge my jaw like a python to eat if necessary. Okay, jokin' aside, this sandwich is breaded cauliflower, nuff' said.
     Cauliflower is an underapprecialoved vegetable that many chefs refuse to get creative with, but it's delicious pickled, stir-fried, steamed, baked, and of course breaded. This chef's sandwich is certainly inspired, and the sauce she whipped up is a perfect addition.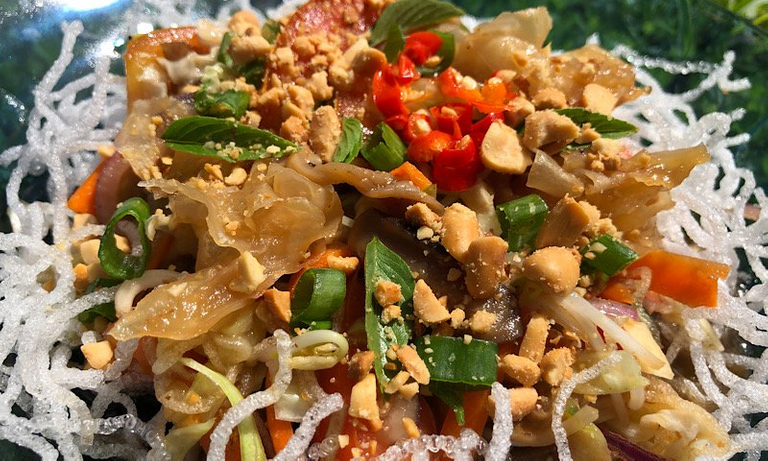 by: @sreypov
     If you haven't eaten snow fungus, you're missing out my friends. It is a very bizarre fungus, a bit jelly-like but also, firm, a bit like cartilage. It lends itself well to everything from desserts to stir-fries if prepared properly, and this Cambodian sure knows what to do with it.
     This dish is all about textures, because there's also mushrooms and crispy rice noodles to provide some contrast to the jelly-like snow fungus. Of course you can't go wrong topping this off with a generous amount of chopped fresh red chilies so you can breath some fire.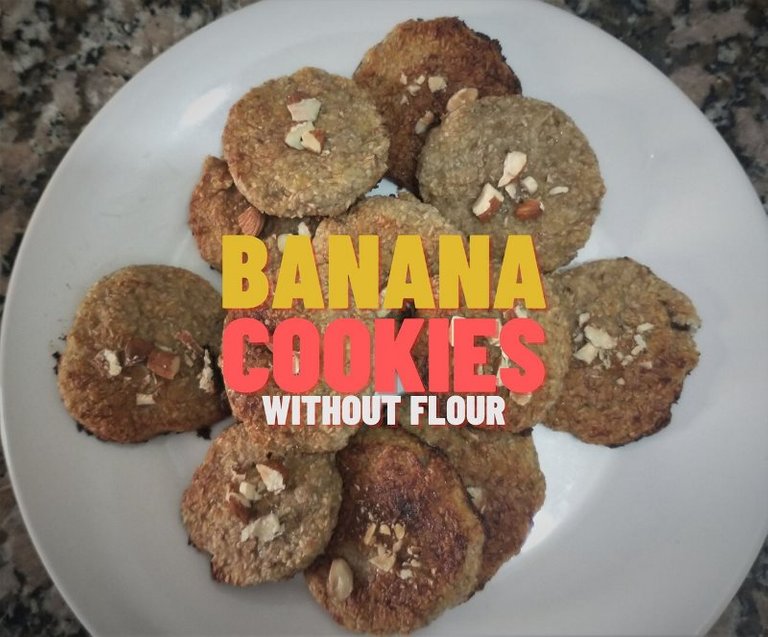 by: @karmadorje
     It's been a long time since I've been able to find some cookie recipes to curate, but cookies are back with a bang!! Thanks to @karmadorje for sharing these flourless banana and coconut beauties.
     If you're on a gluten-free diet you can still eat these cookies, plus if you're not on a gluten-free diet, they're still delicious either way. Banana and coconut are perfect partners, and what better way thank cookies to bring them together.

We hope you get involved with posting lots of yummy #plantbased #vegan #naturalmedicine #ecotrain recipes! Both communities are now also supported by OCD, so good quality posts might also get a little bit of extra love. Stay healthy, stay safe, and stay happy!

Earn Instantly For Writing Natural Health Content
Earn LOTUS and HIVE rewards for sharing your natural health content on www.naturalmedicine.io. If you don't already have a HIVE account, you can sign up for FREE here. We support writers sharing about herbalism, TCM, yoga, meditation, vegan and other healthy diets, as well as earth centred practices such as foraging, permaculture and biodynamics - read more about us on our Welcome Page!


Delegate II Community II Discord
Posted on NaturalMedicine.io