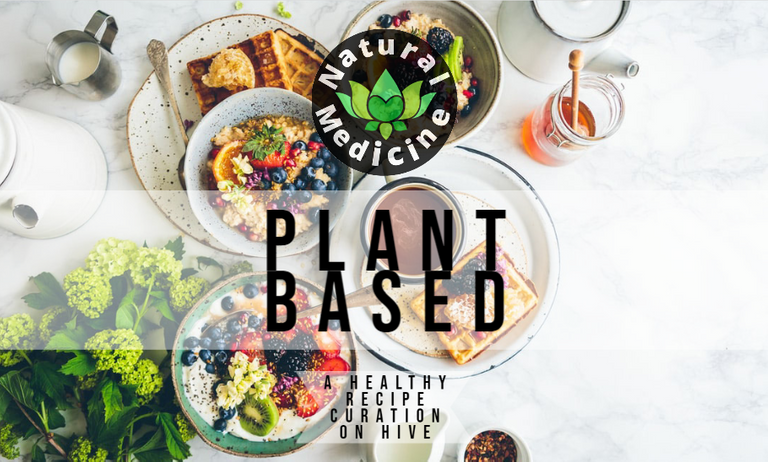 @JustinParke here with another #plantbased recipe curation featuring chefs from the Natural Medicine Community and the greater Hive blockchain.

🎅 Ho, Ho, Ho!! Tasty Christmas!! 🍲
     The year is nearly over, but there is still one more #plantbased recipe curation left for 2020. Here in Suriname, a majority Christian country, the Christmas spirit is definitely in the air, albeit a cautious vibe due to the recent spike in COVID-19 cases here. Stricter lockdown measures are being implemented, and for my family, I guess it just means more time in the kitchen.
     Understandably, there weren't as many recipes to curate this week as there normally are, but I hope to see more recipe posts in the new year. This week the mighty and talented chef @carolynstahl provided me with much-needed content, so I included two of her recipes this week, and I designated her as the 5% beneficiary this week.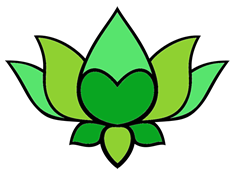 How to Be Curated by PLANT BASED
Use the tags #naturalmedicine #vegan or #plantbased
We don't mind what community you post in - although we prefer you post in the Ecotrain or Natural Medicine communities!
Ensure your recipes are plant based - although we don't preach any diets, this curation would like to focus on plants rather than dairy or meat additions to recipes.
Use clear, well focused photographs - and ORIGINAL content!

     @Qurator's Hive Top Chef contest featured leeks this week, and I had to sit this one out, but only because we have no access to leeks here in Suriname, at least at ordinary vegetable markets.
     I didn't even know what a gallete was, so this was an educational post for me. I will spill the beans and tell you it's basically a French pizza, but I like the style of it, definitely very pie-like. This would be a nice dish for a cold day, and I love the smell of something delicious cooking in the oven.

     Our resident Cambodian chef @Sreypov provided us with this delicious and raw (minus the tofu) salad. Sometimes I am still mystified how Cambodians can put together dishes which are relatively simple in ingredients and preparation, but that have an out of this world flavor.
     This salad is one of those dishes, and of course this chef puts her #plantbased twist on what is normally not a vegan dish in her home country. The key to this dish is a sharp knife, because it's uber-important to slice the lemongrass very thin to help release maximum flavor.

     I nearly missed this gem as it was posted outside the NM community and without the #naturalmedicine tag, but I was already on the hunt for dishes because of the low amount of recipe posts this week.
     This dish happens to be another one I've never heard of, apparently Persian in origin according to @amy-goodrich. As soon as I saw the quinoa, I immediately missed eating it nearly every day in Ecuador. Here in Suriname, on the other side of South America, it's a very expensive import, so quinoa has become a distant memory. This delicious stew had me ready to eat the screen.

     Another recipe I found outside the community was this hearty soya chunks dish from this Venezuelan chef. Again I am brought back to Ecuador where many vegetarian restaurants often served "carne de soya."
     I like how she starts out by frying some ingredients and spices, then adding liquid to make a stew/soup base, this is a step that adds a lot more flavor compared to simply boiling or steaming everything together. This looks like the perfect partner to a freshly baked loaf of bread.

     Round 2, and it's @carolynstahl back again because she keeps the recipe content coming. You're not gonna easily find vegan wonton soup unless you've got a hipsterville in your town or you're a friend of this chef.
     There was a terrible Chinese buffet in my hometown that I used to frequent when I was young, but the wontons there were delicious, and were partly responsible for me learning how to cook Asian foods. This wonton soup is something special though, and it's obvious as you scroll down through her post, and you'll be hungry like me by the time you're done reading.

We hope you get involved with posting lots of yummy #plantbased #vegan #naturalmedicine #ecotrain recipes! Both communities are now also supported by OCD, so good quality posts might also get a little bit of extra love. Stay healthy, stay safe, and stay happy!

Earn Instantly For Writing Good Natural Health Content
If you would like to earn rewards for sharing your natural health content on www.naturalmedicine.io, you can sign up for a free FREE account by emailing welcome@naturalmedicine.io. Read more about us on our Welcome Page. We support writers sharing about herbalism, TCM, yoga, meditation, vegan and other healthy diets, as well as earth centred practices such as foraging, permaculture and biodynamics.

Please consider delegating to help keep this collective going. For any questions, come ask in our friendly Discord here !