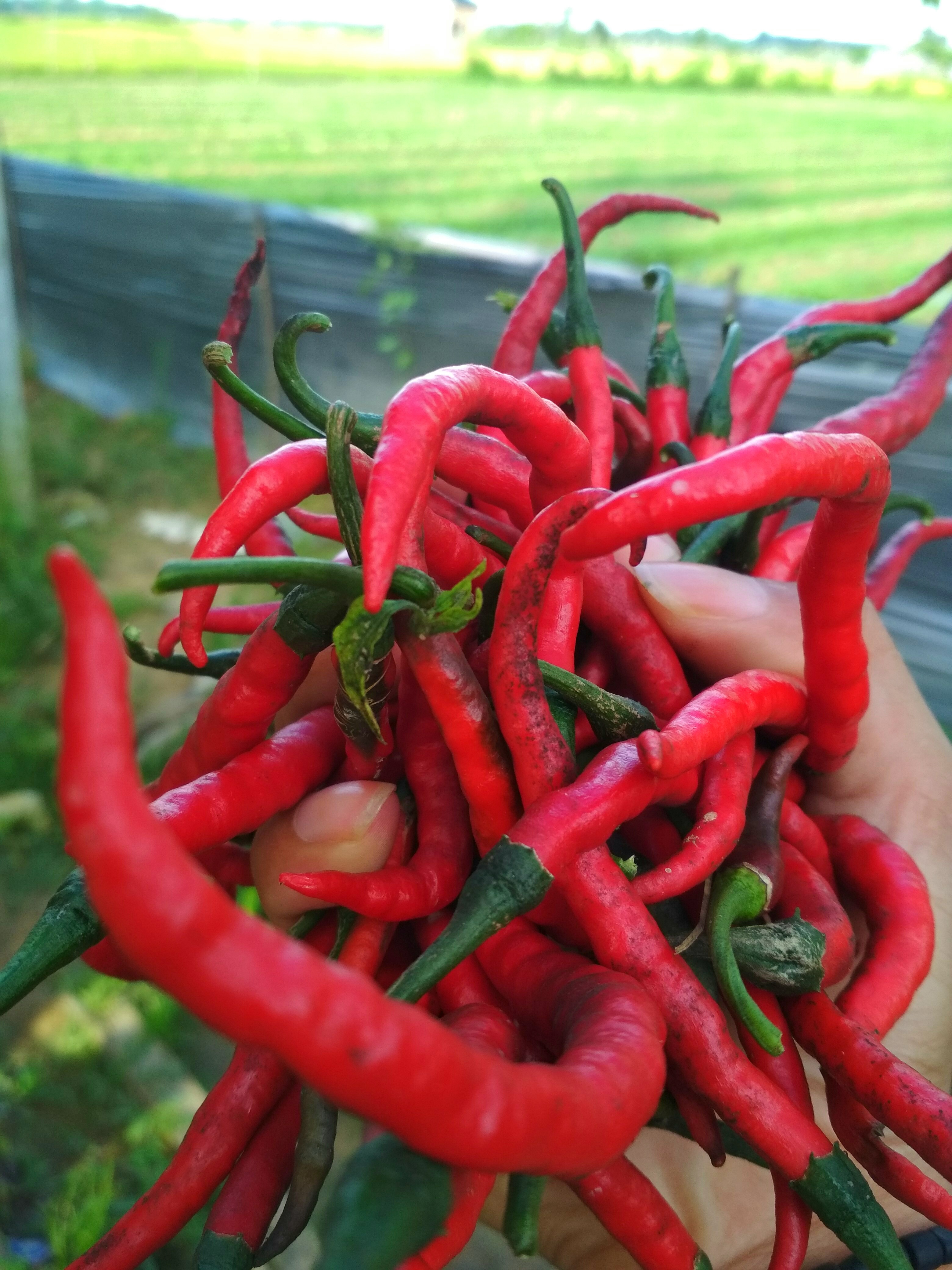 How are you hivers, I hope all of you are healthy. Without much ado today I will share a little with you about my red chili garden. If you follow my account, maybe you guys have seen and read a little about this garden which was an entry in the #gardenjournal challenge held by @riverflows and @minismholding. If you missed it, you can read it by click here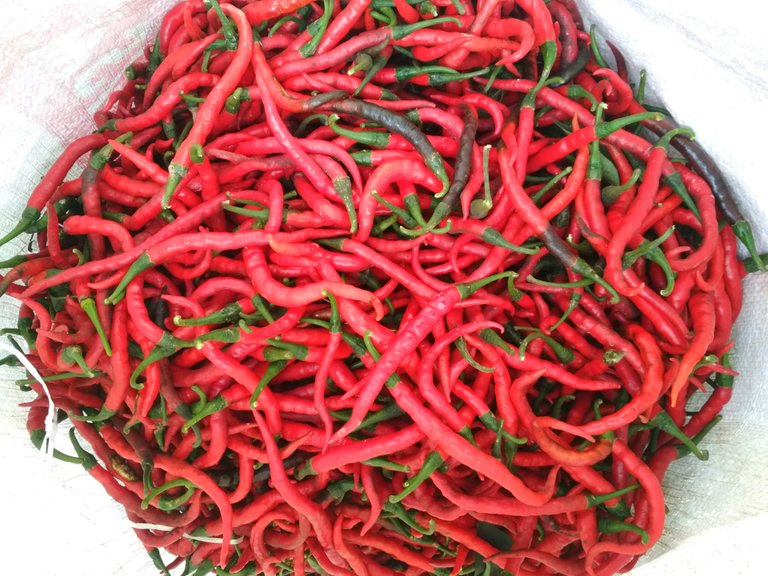 This time I will share a story about my twelfth harvest of red chilies. As I said before, my red chilli garden was affected by various types of diseases and weeds. I don't quite know what causes it, but most of the items are small and have curly leaves. I guess it's a common season for all chilli growers.
The harvest this time has decreased slightly compared to last week's harvest, because the day the chili stems are getting older and the production is decreasing.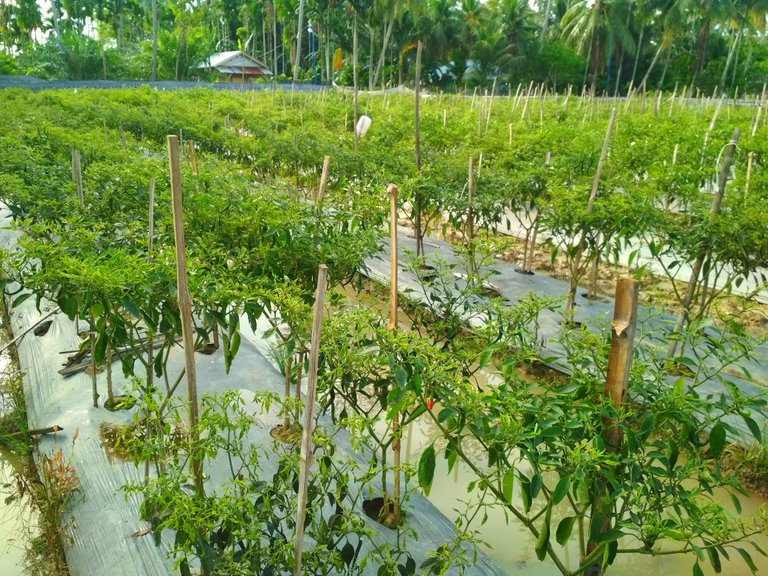 Usually, for every harvest we get 100-200 dollars. And we do the harvest once a week. This is done so that the red chilies are evenly distributed. The red chilies cost more, although some are picked while they are still green. It's just that you don't do that because red chilies are more expensive.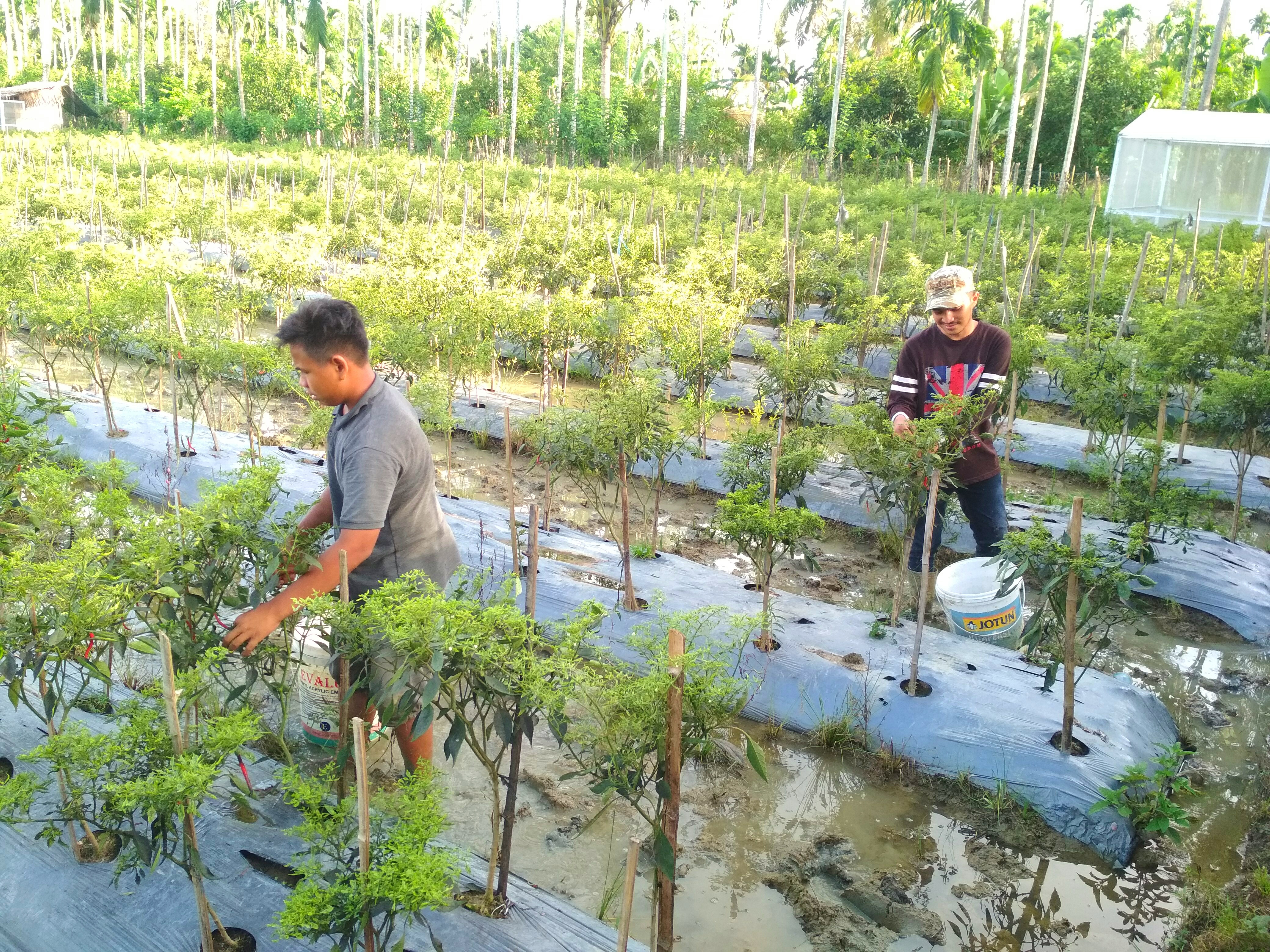 For harvesting activities, we pay for children who are not busy. We paid them 10-20 dollars for one harvest, and they were very happy to be able to work and make their own money. I think they are better off working than sleeping and playing games.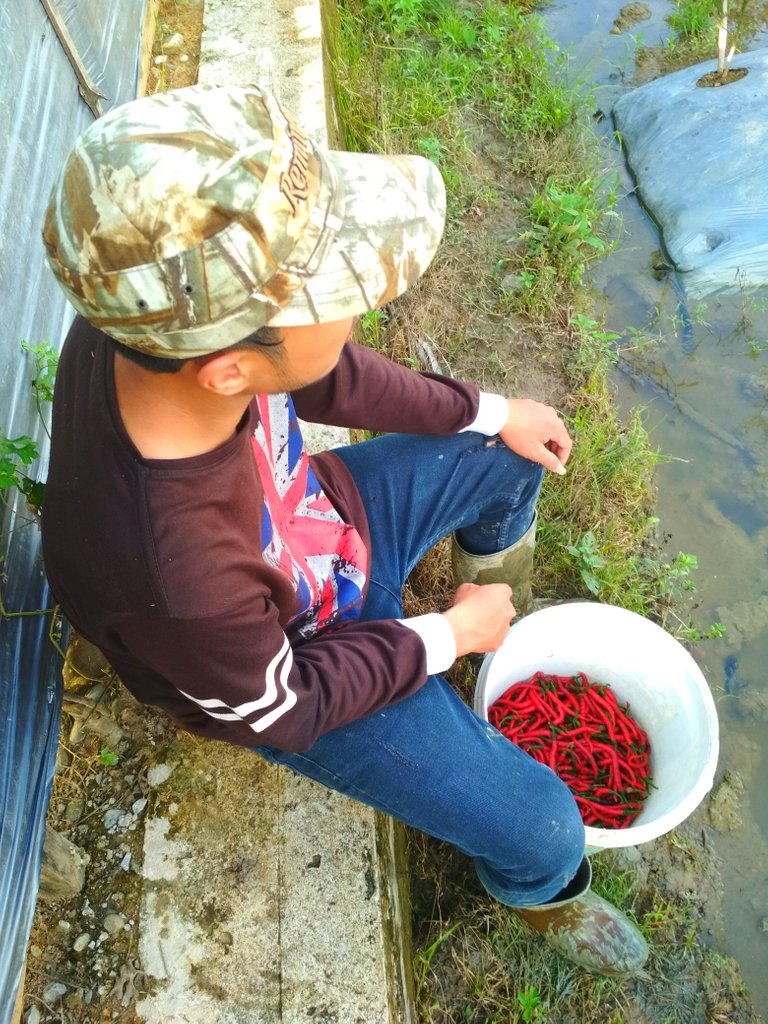 The harvest this time is very tough, because now is the month of Ramadan, we as Muslims are fasting. Of course we are not allowed to eat and drink until it is time for Maghrib prayer. It was so hard, they had to rest several times due to fatigue and the weather was very hot.
But I understood that, and told them to work more relaxed and slow down. We do not work for foreign invaders. Ha ha ha..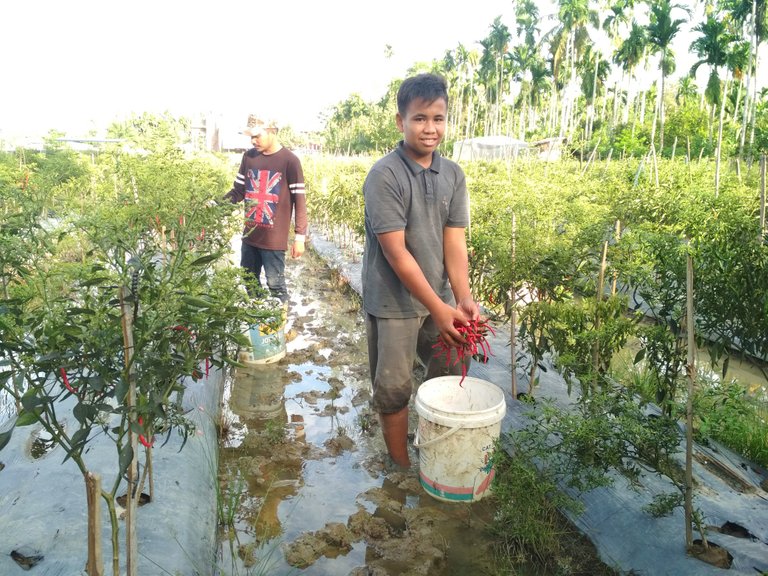 Red chilies that have been harvested must be sold immediately, so that they are not bruised and dry. This will make the selling price cheaper,because it is considered not fresh anymore.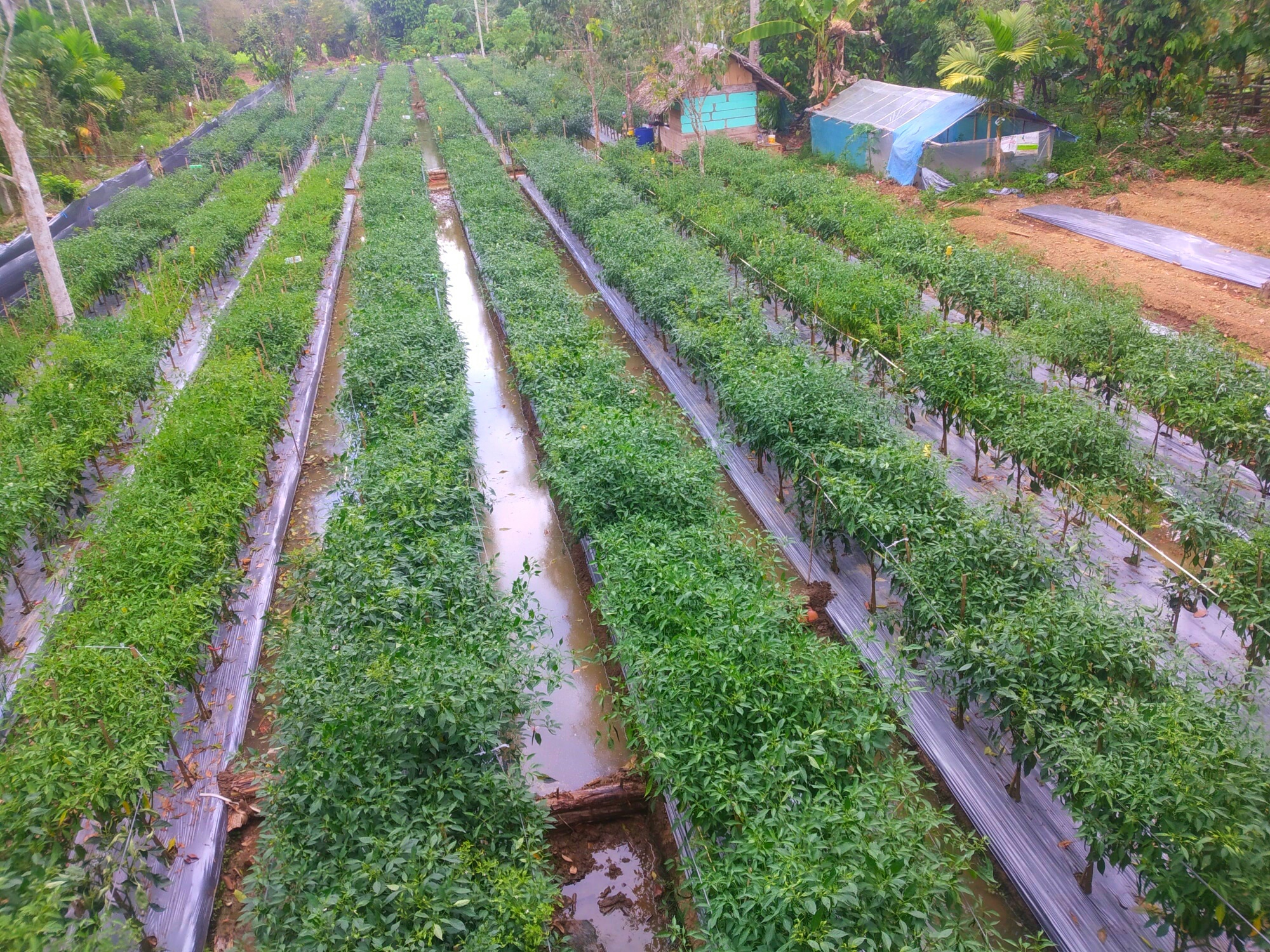 I guess we can only harvest 4-5 more times, because the fruit is getting less and less. Maybe next month we will pull them up and start sowing new chilli seeds. This year, we don't see much profit, because we spent a lot of capital when we first built the land. Maybe for next year it will be a little bit better, because we are just pay for seeds and maintenance only. Since the land is in order, it only needs a few repairs.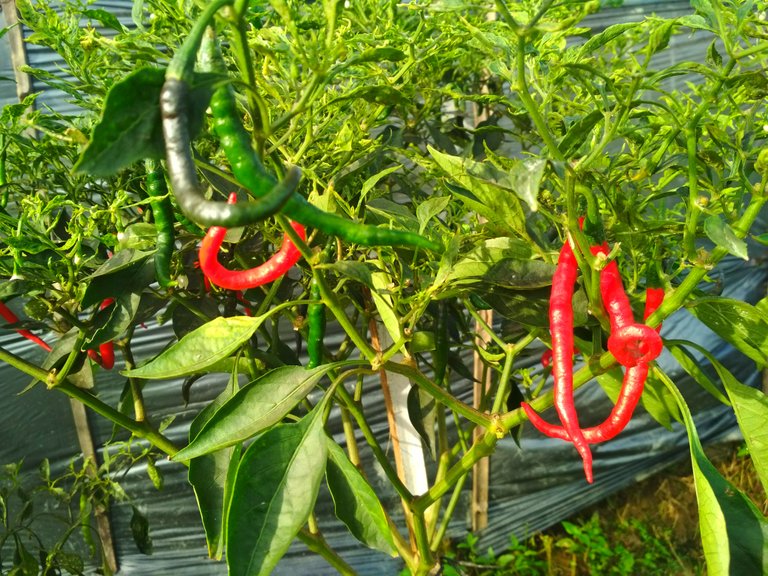 Alright hivers, that's a little story about harvesting red chilies in my green garden. As I said, if you know the most effective way to deal with leaf curl disease in chilies, you can tell me in the comments column, I would be very happy if you help.

About Author:
---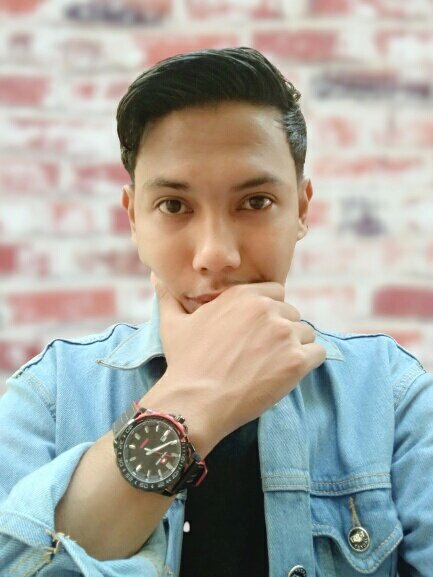 Muchsin Alman
I come from Aceh, Indonesia. I was born in October 1994. I am a trader in several Crypto markets, besides I am also a writer of fiction and poetry. Besides that I am a community founder, such as; FOKUS and KOPI HITAM. This is a community that focuses on the education of minors. I am also part of the humanitarian community, namely BMU, KSL and several other communities. this is a community of young people who care about education and humanity.
I focus on charity and humanitarian work, because for me there is no single satisfaction eternal apart from the satisfaction of seeing the smiles of others because of us.




---
Posted on NaturalMedicine.io