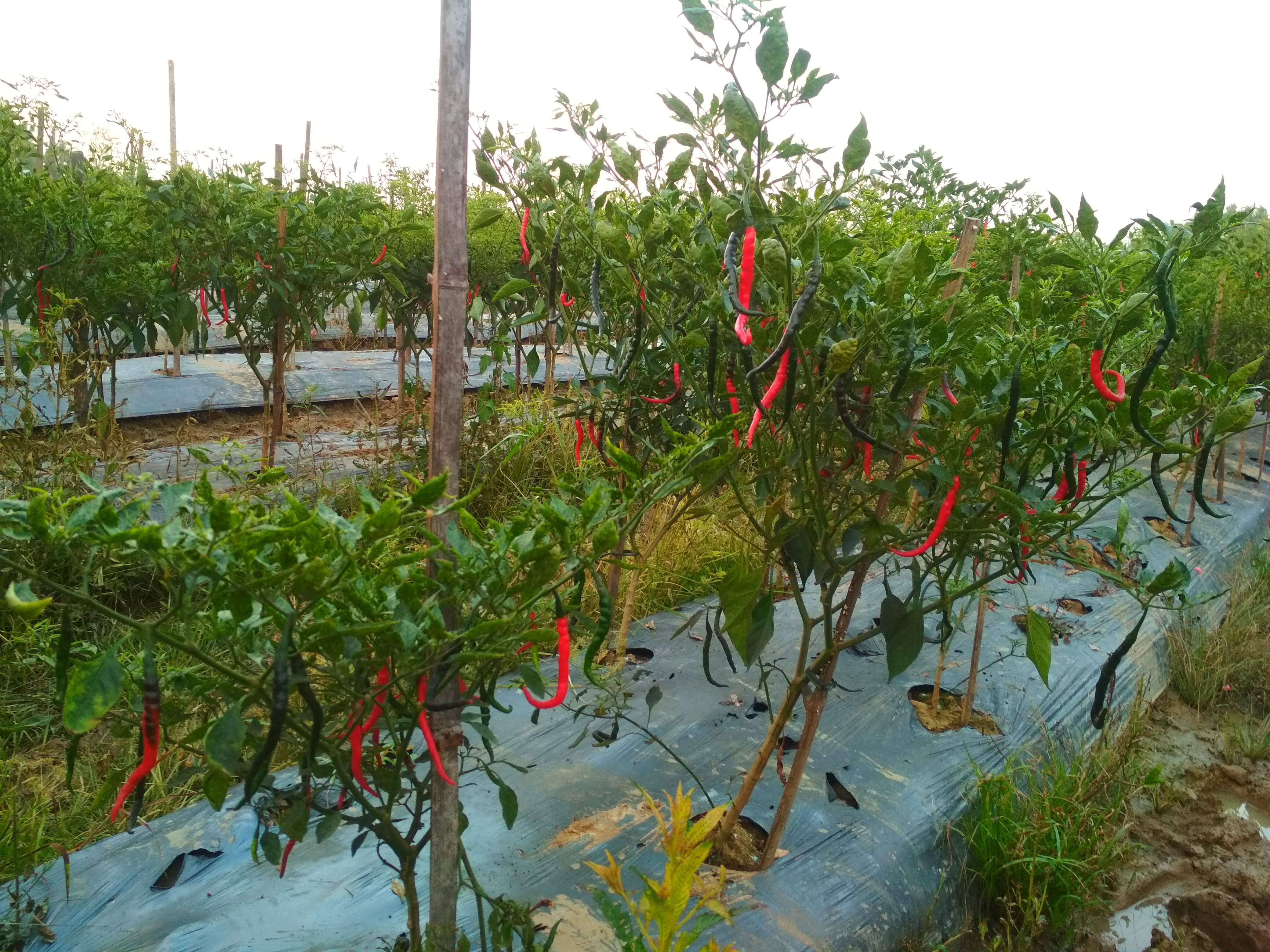 I get really excited when I see @minismholding and @riverflows sharing gifts all the time.I have to admit that she is a beautiful, kind-hearted woman, did you know?
I won't give too many compliments, and let's take a peek at my lovely chili garden. Actually this is not my private garden, this is my cousin's chilli garden. We're working together on this. He graduated from agriculture, he actually graduated a long time ago, he just didn't do anything.
One day I asked him to plant chilies, because in front of my house we had a vacant lot suitable for chilli plants.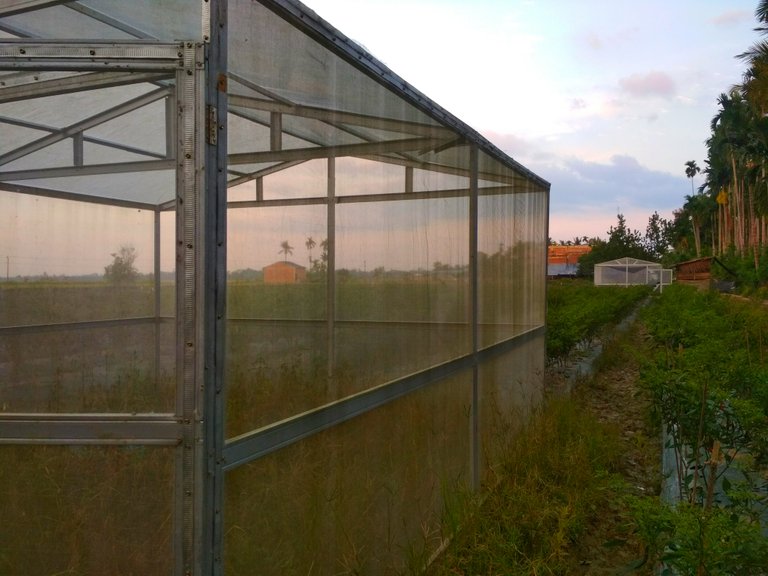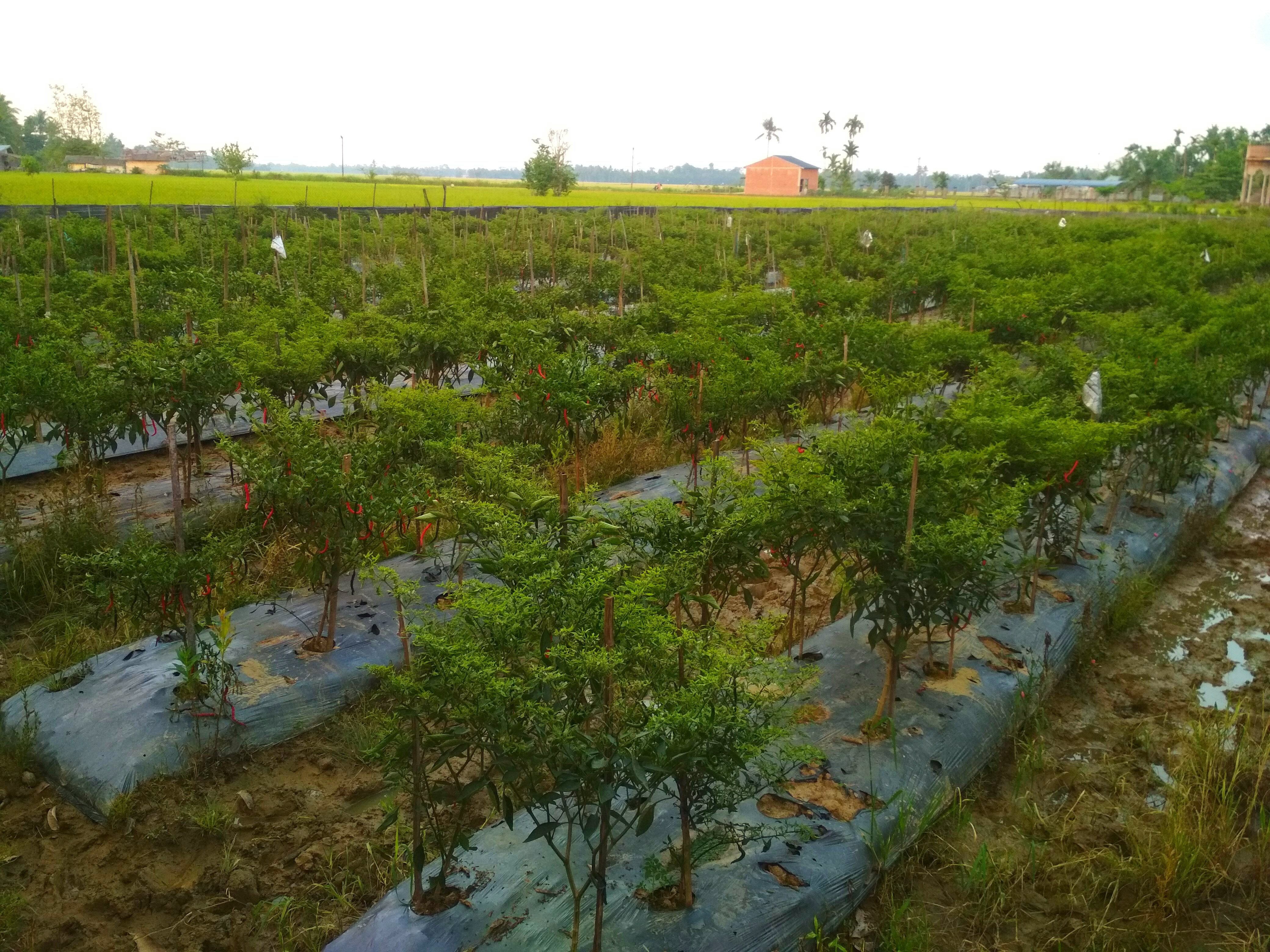 Actually, there are many things that must be considered when planting chilies, so that the results are maximum. Here a lot of young people choose to become farmers of chilies, ginger, and turmeric. This is a faster turnover of capital and a lot of benefits. If it's rare, red chilies here can cost 20dollar or more. But if it's cheap, the price can go down to 2 dollars. So choosing the right planting time is also one of the keys to being a successful chilli farmer.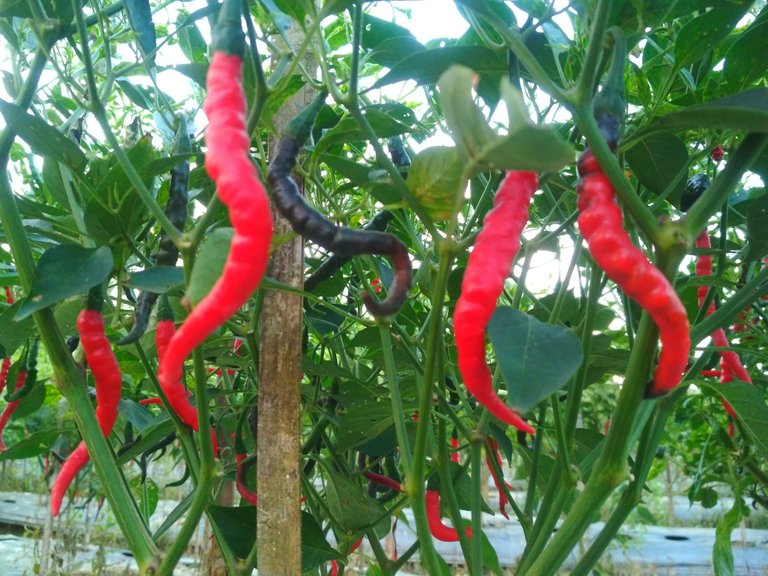 For the land should not be too watery, nor too dry. We have to adjust the water content. The soil also has to be tilled well, then it must be given lime so that it contains chemicals Become more sterile. To become a chili farmer does require a lot of capital, for our land it can reach up to 1,000-2,000 dollars. But we don't need to worry, if we are successful with the results we get, it can be achieved doubled. Interesting right?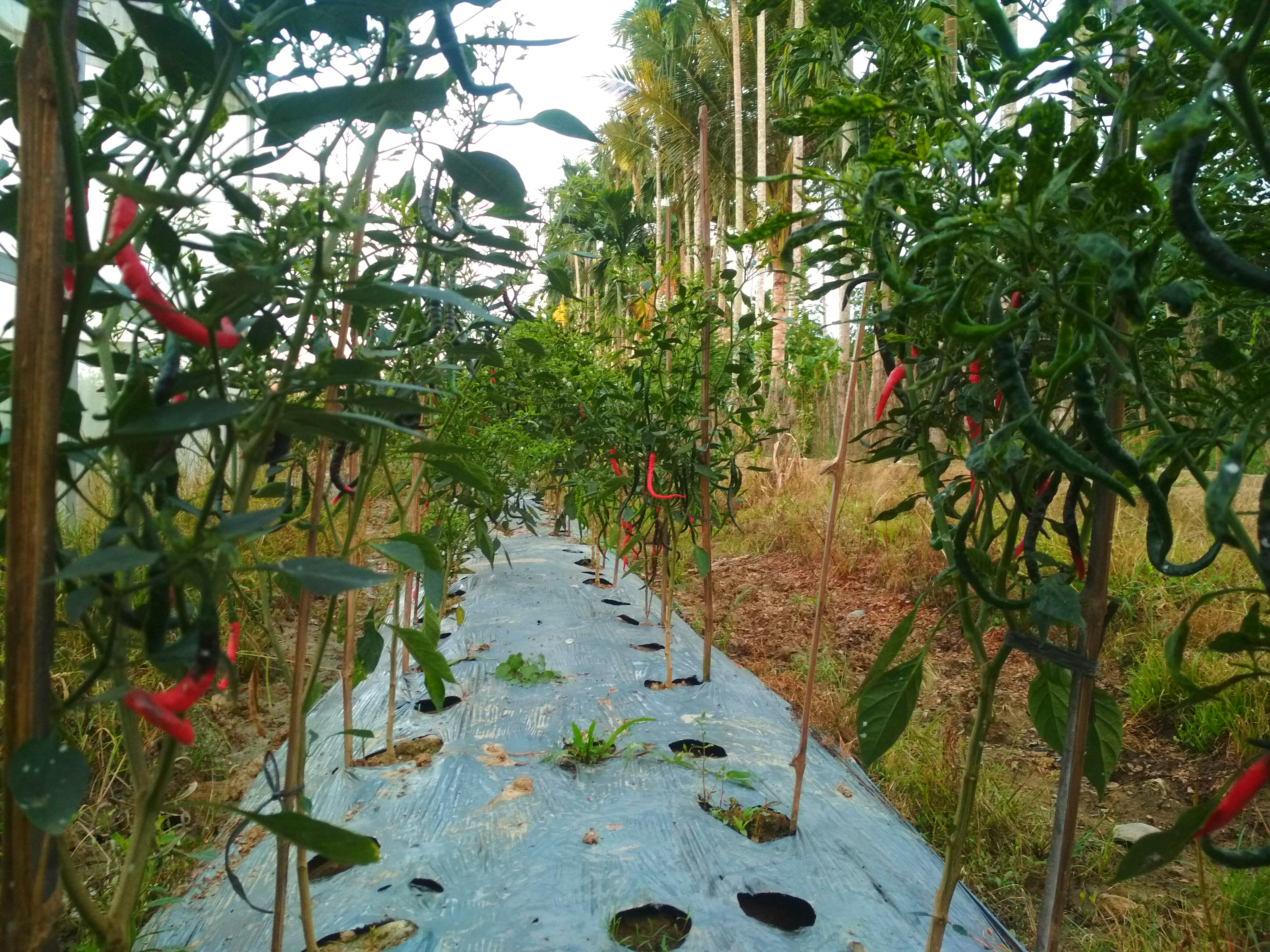 It is interesting if we only hear about the big advantages. But we need to remember that being a farmer also fails. And if we fail we can go bankrupt for thousands of dollars too. Since caring for chilies is very difficult, this plant has many types of diseases. And it has an effect on crop yields. For example like curly leaves, it will too happened to the fruit too. And the fruit will be a little.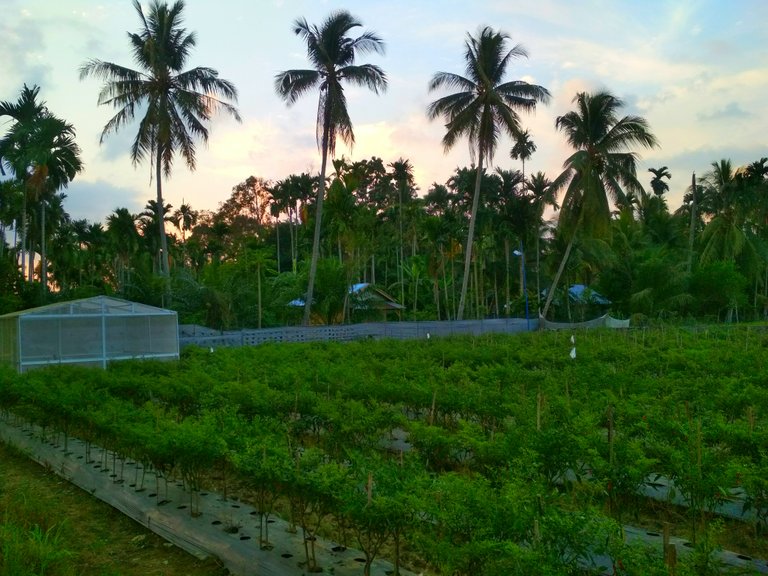 Like our gardens, many have dried up, and we are overwhelmed to repair them. Until now, there are still many who complain about the curly and bad condition of the chilies. We've tried all kinds of things with fellow farmers, but we haven't come up with the right solution.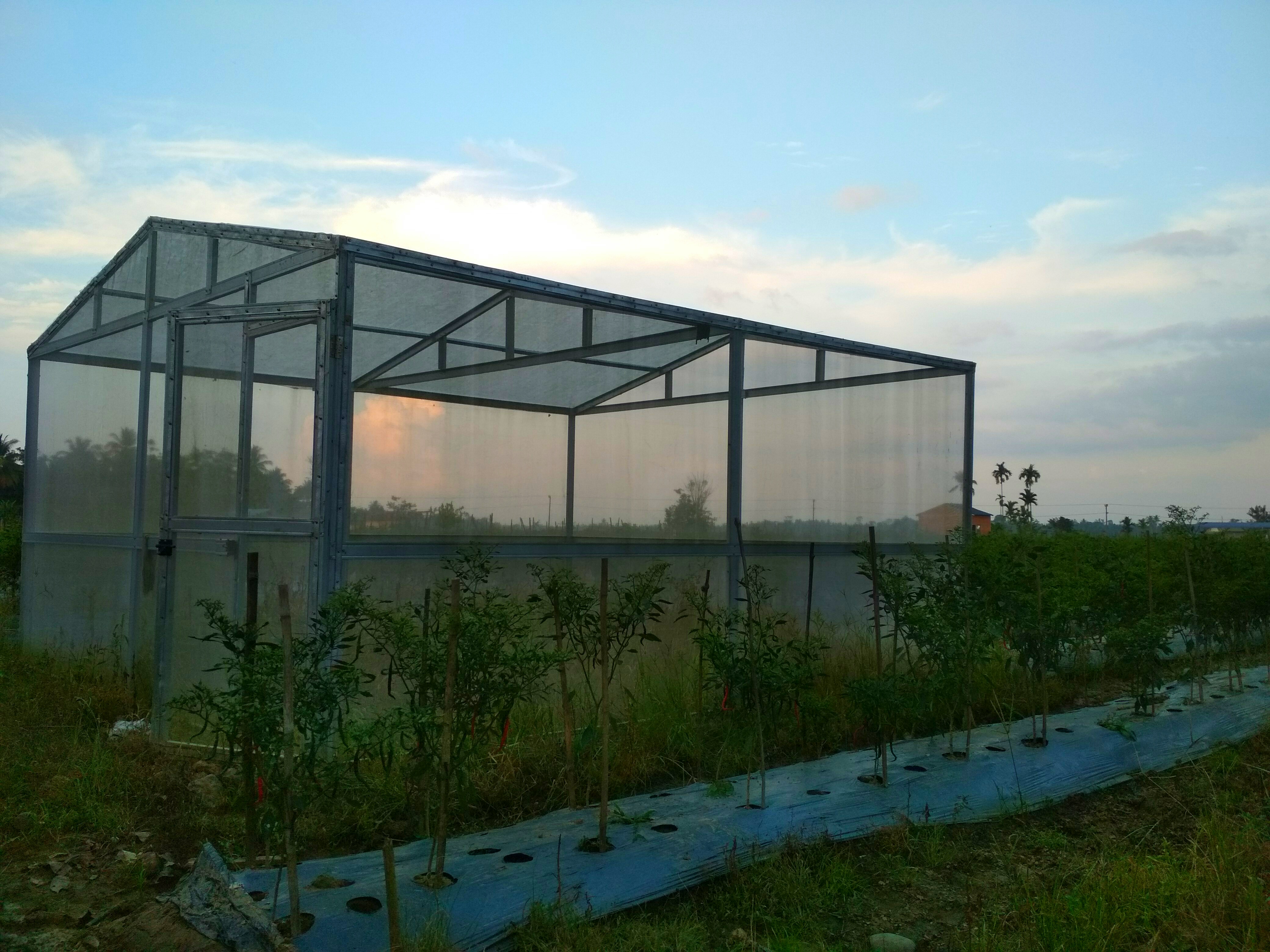 Alright guys, that's a little bit about our red chilli garden. If you know how to treat curly chili leaves, you can tell me how to do it in the comments column. Regards!
About Author:
---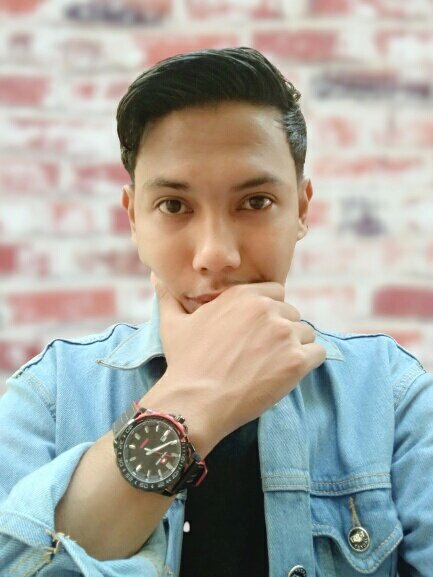 Muchsin Alman
I come from Aceh, Indonesia. I was born in October 1994. I am a trader in several Crypto markets, besides I am also a writer of fiction and poetry. Some of my writings are "Hantu Kojet, Rencong Terakhir", and a collection of poems "Sajak Kekasih". Besides that I am a community founder, such as; FOKUS and KOPI HITAM. This is a community that focuses on the education of minors. I am also part of the humanitarian community, namely BMU, KSL and several other communities. this is a community of young people who care about education and humanity.
I focus on charity and humanitarian work. I think I will take advantage of technological advances such as Blockchain and Cryptocurency to be able to help others. And this is my goal, because for me there is no single satisfaction eternal apart from the satisfaction of seeing the smiles of others because of us.


---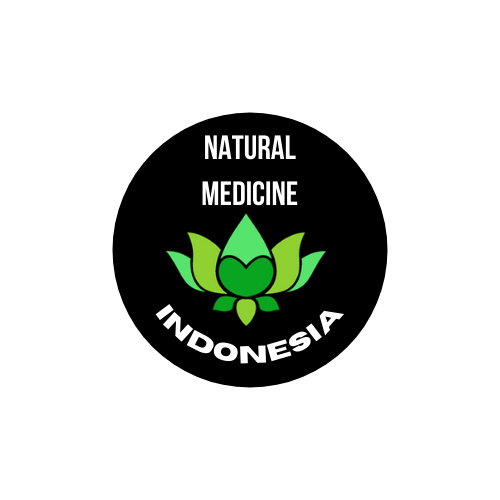 ---

---
Posted on NaturalMedicine.io