Hello friends
How are you all.I hope everybody is well.I hope your days are going well.And your days will be better in the future.And I am also very good in your support.Today is Monday i hope you're having a great day.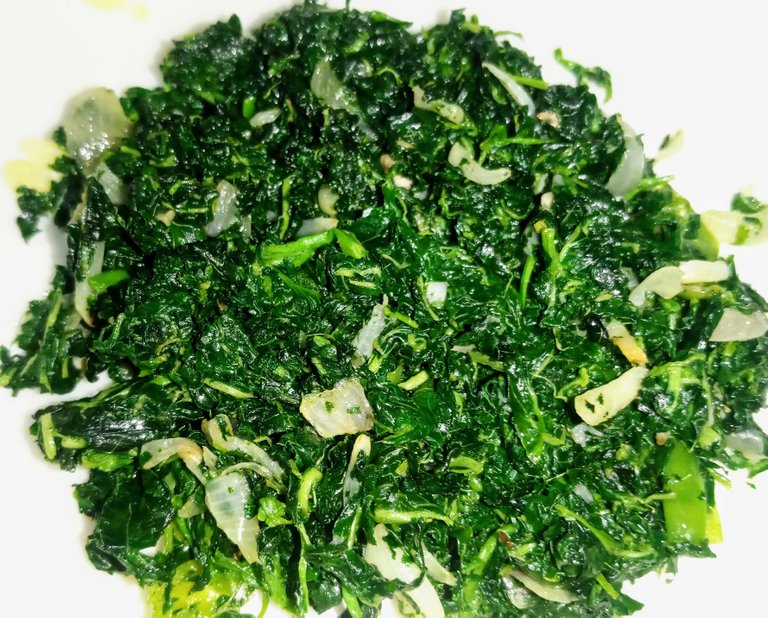 I always try to collect fresh spinach/vegetables from the garden.Because green spinach collected from the garden are very beneficial for our health.Green spinach are a healthy food.You know there is a lot of green nature in the garden.And in the middle of that green nature there are many green spinach, which is suitable for food.And that green spinach has a lot of vitamins.Which is very beneficial for our health.Me and my family always love to eat these green spinach.We think, these are natural medicines.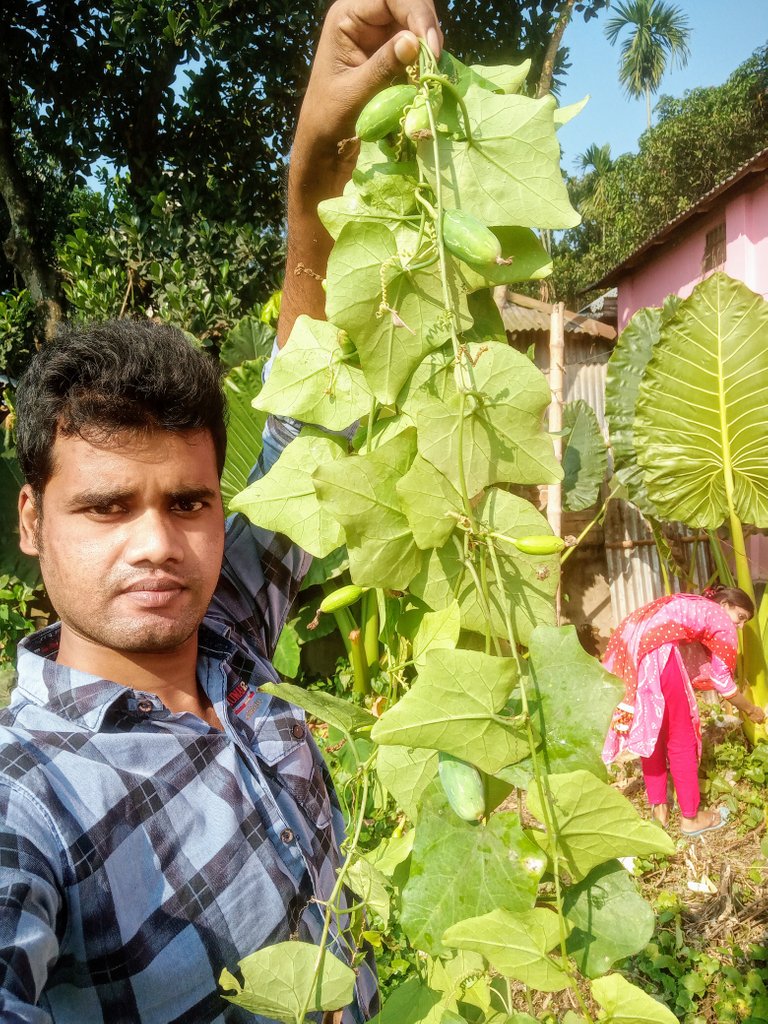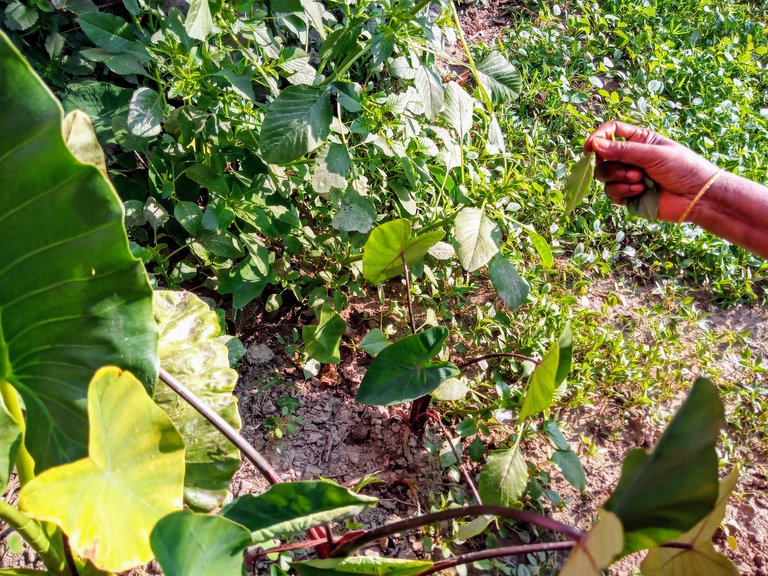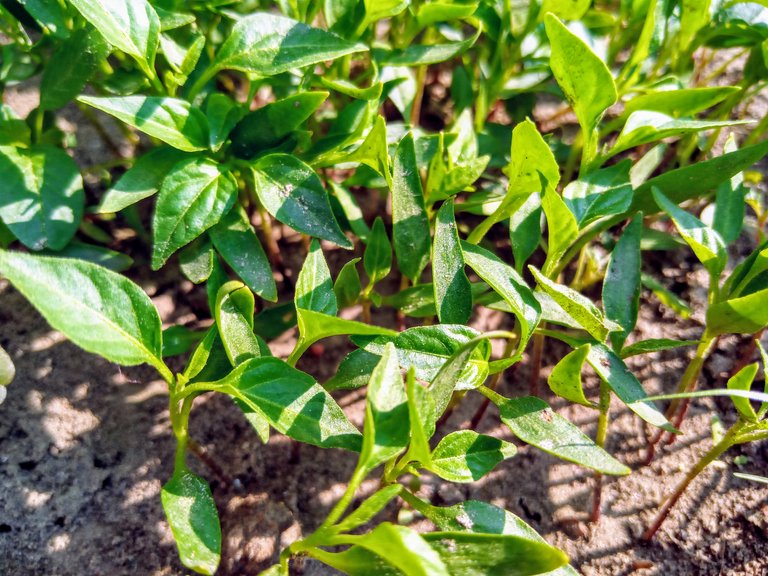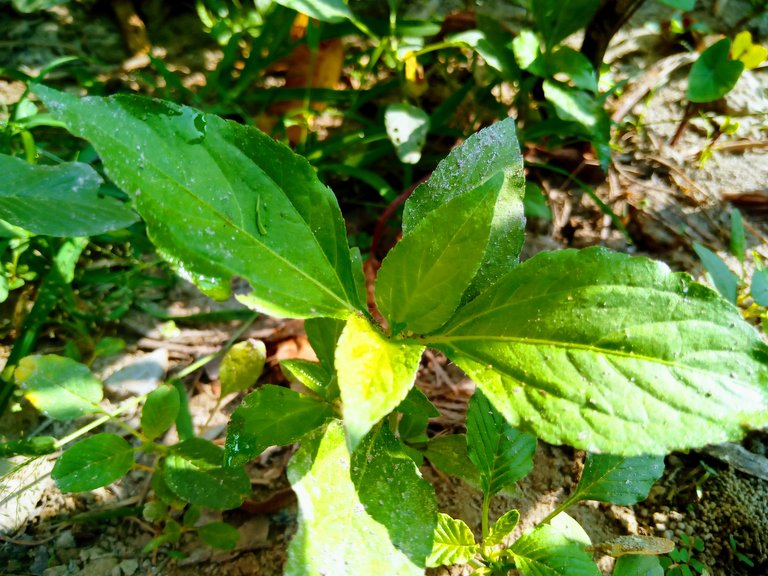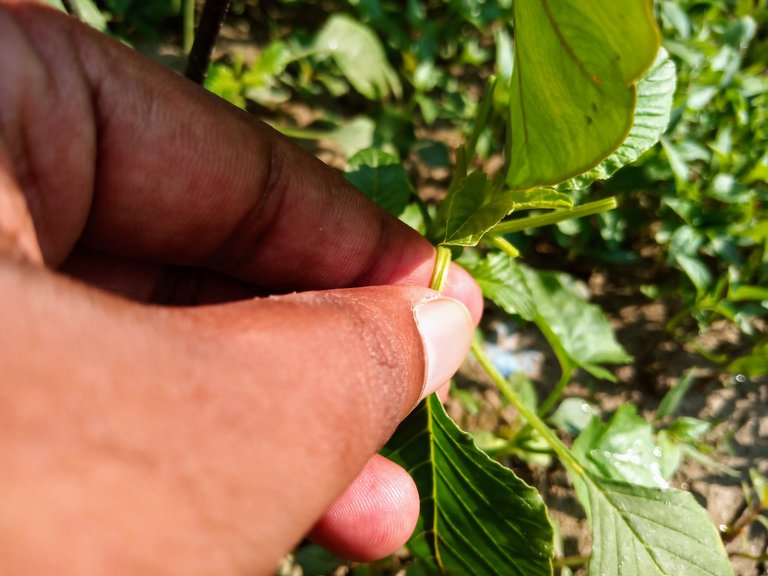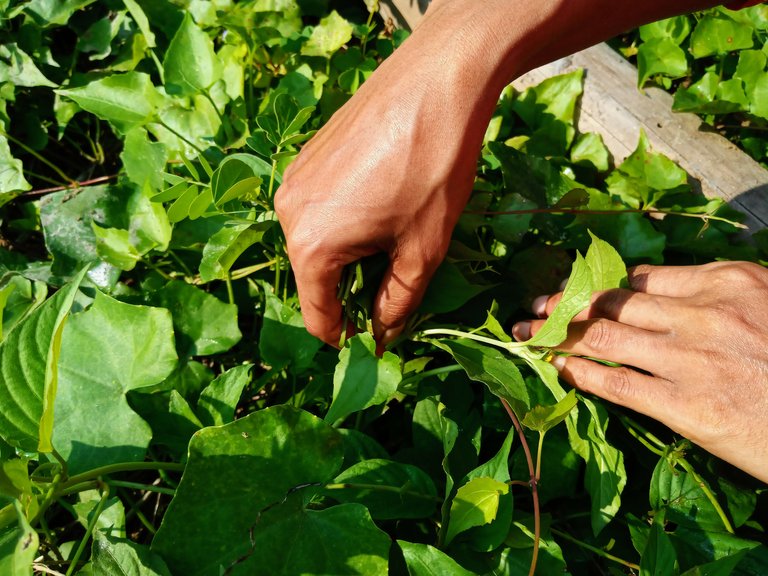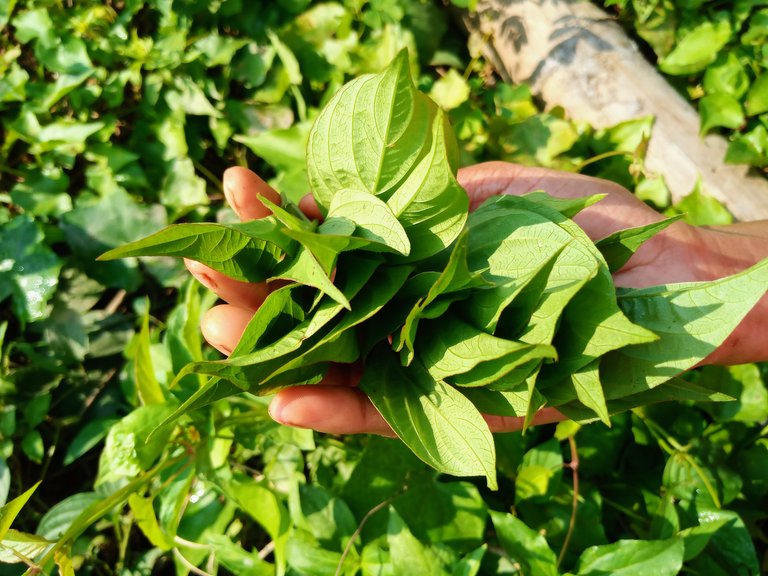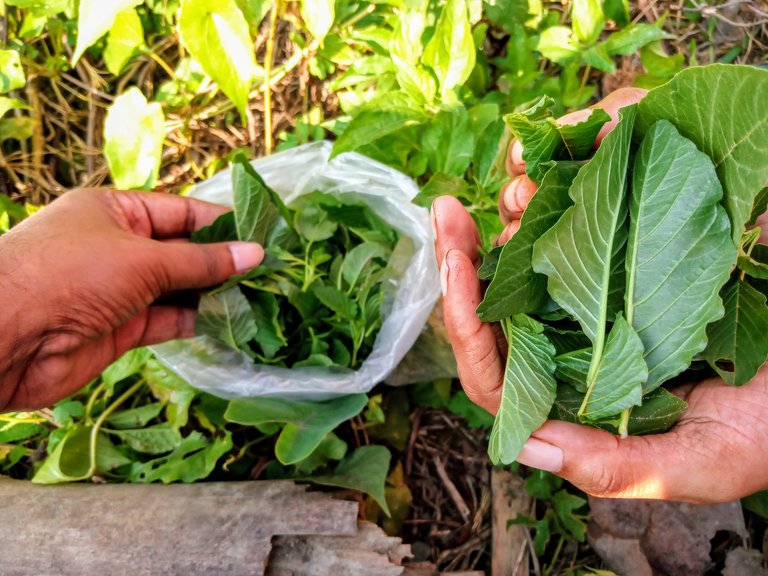 So, this morning I went to the garden next to our house.Basically i went to the garden to collect some green spinach.I had my mother and my sister with me.Then I collected some green spinach from the garden.My mother and sister helped me.There is plenty of green nature in the garden next to our house, there are many beneficial green spinach.So today I collected some fresh green spinach.I took some pictures while collecting green spinach from the garden.I shared the pictures with you here.In the picture you can see our green spinach collection scene.
Rules for cooking green spinach,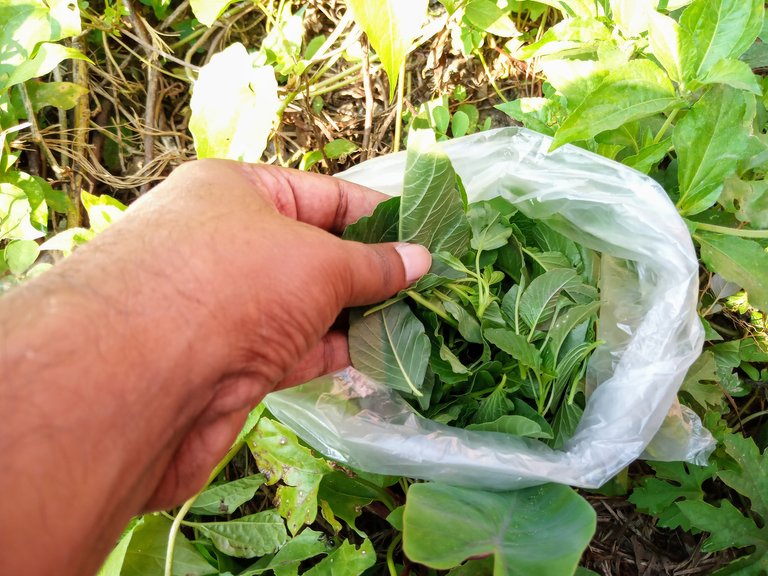 This green spinach is very easy to cook.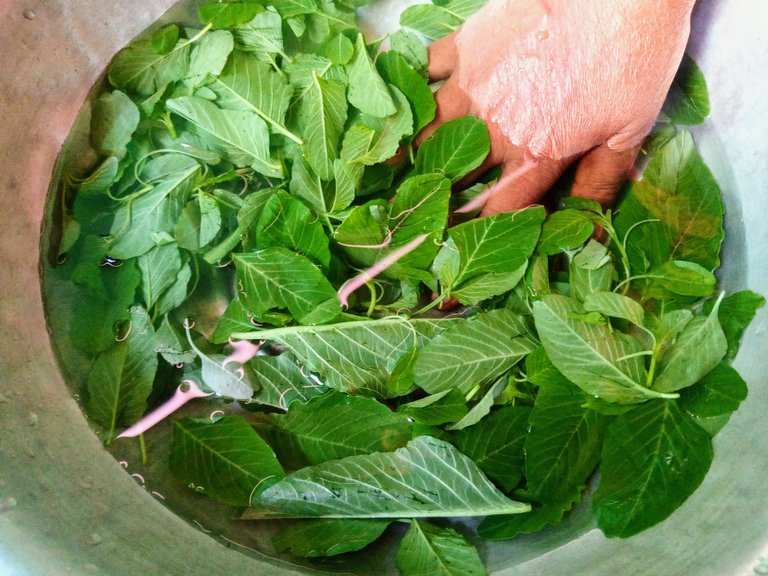 Collected this green spinach and washed with clean water first.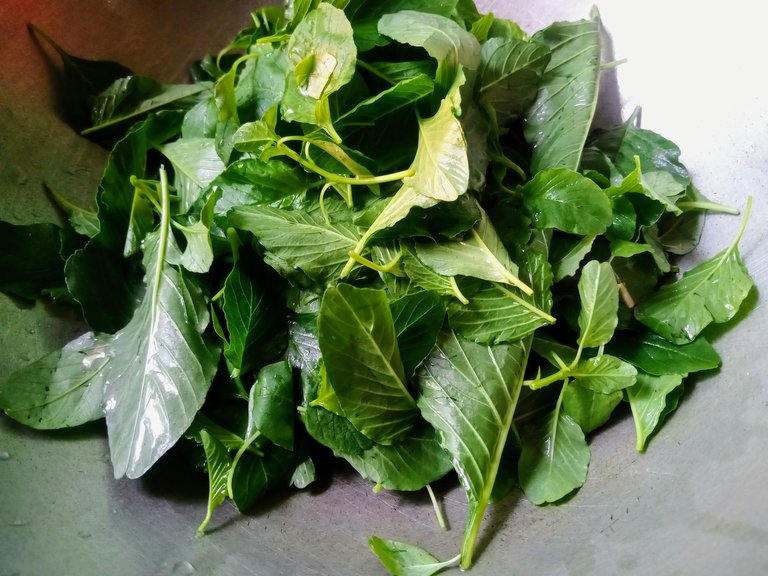 Then cook this green spinach easily.It doesn't need too much spice to cook.It takes only four ingredients to cook these green spinach.
Ingredients,
First green spinach quantitatively.
Then-
Onion

Green chilli

Oil

Salt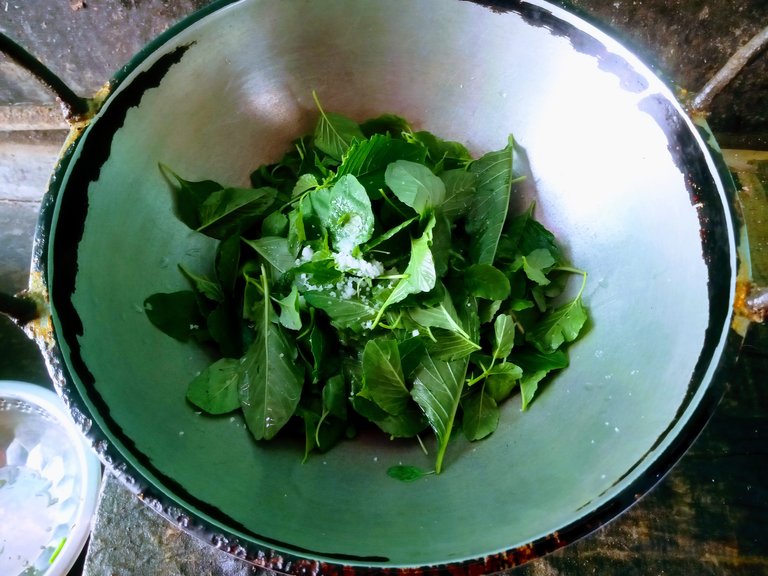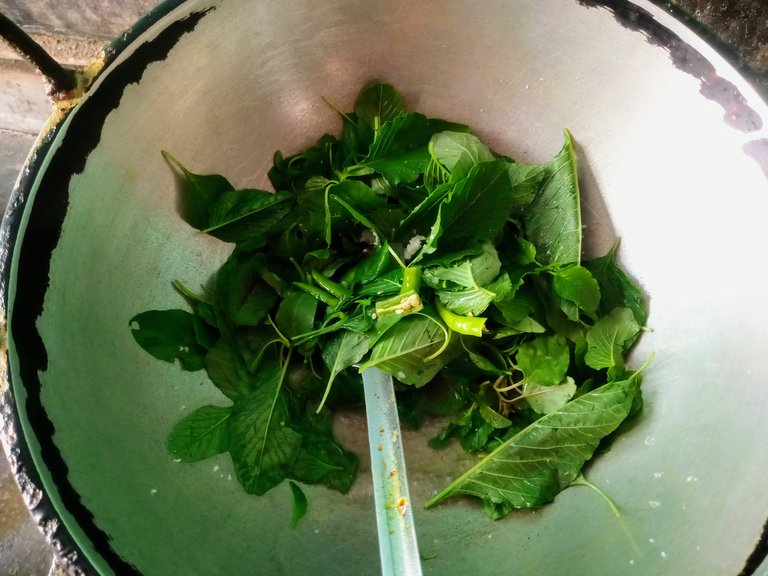 All these ingredients should be mixed together in a container.Then cook in the oven.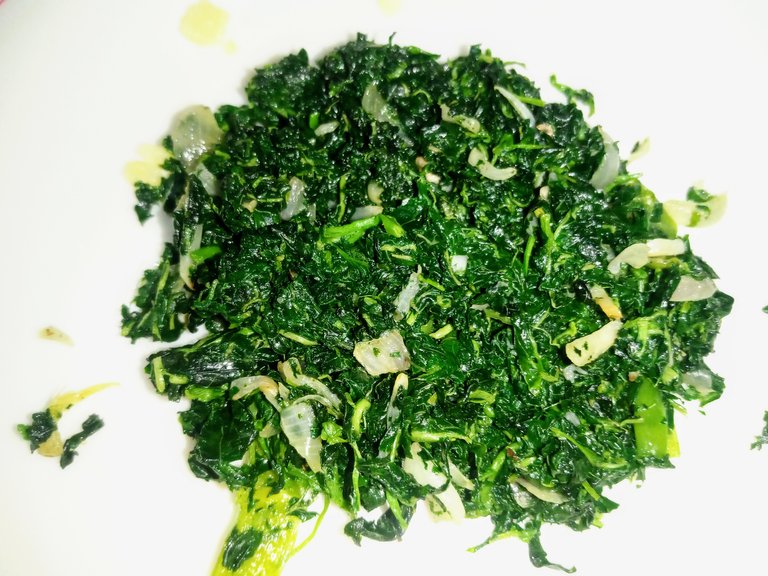 Then the delicious and healthy green spinach will be made.This way you can cook this green spinach very easily.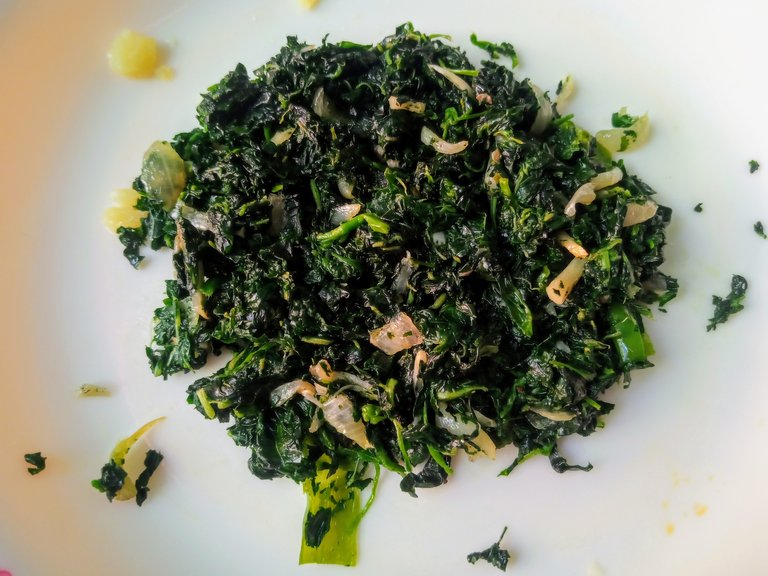 This green spinach is very beneficial.It is natural products and natural medicine.Green spinach is very beneficial our health.This green spinach contains many vitamins.So friends, let's put green spinach on our daily food list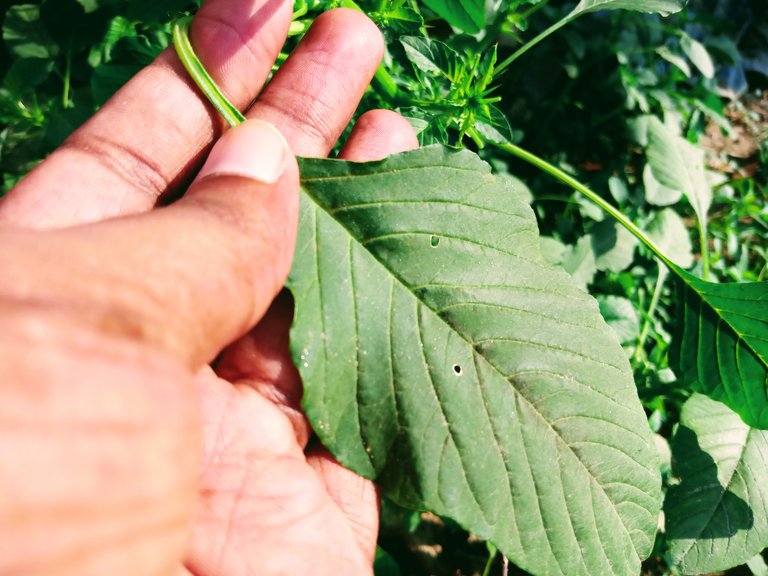 Today at home I cooked this green spinach.My sister helped me with the cooking.I take some pictures while cooking green spinach.I shared the pictures with you here.In the picture you can see the green spinach cooking by me.A beneficial green spinach.
Everyone stay well and stay safe.I wish you good health.See you again.
......All pictures captured by me
.....................The End"
About Me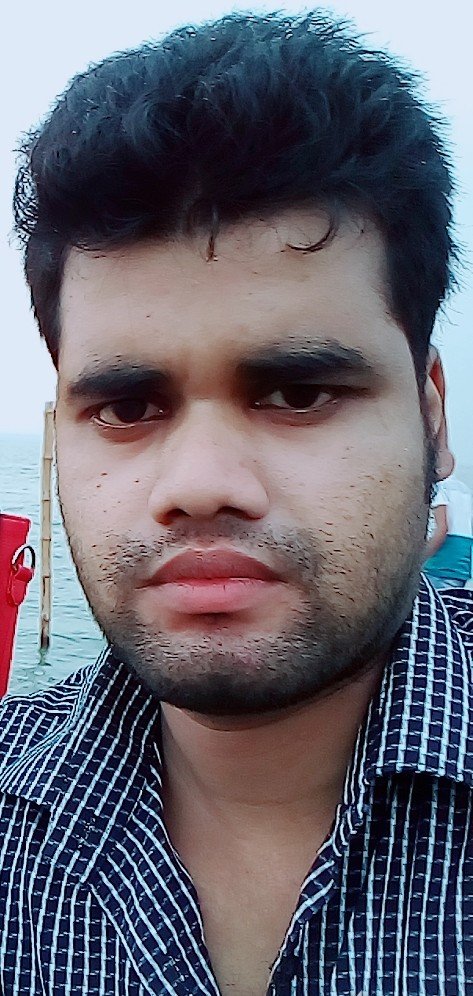 I am Md Aminul Islam from Tangail district of Bangladesh.I live in Tangail city. I am a Degree (BSS) pass student.I love my parents and my family members.I love working on HIVE BLOG.I'm not a style man.I am a simple man.My favourite game is Cricket.And my favourite hobby are Traveling, writing, blogging, photography etc.
Thank you