[ESP | ENG] Flores de Trinitaria ¿Conoces los beneficios, propiedades ?
Saludos a toda la comunidad de Hive, hoy les voy a compartir los beneficios y propiedades que tienen las Flores de Trinitaria.
Greetings to all the Hive community, today I am going to share with you the benefits and properties of Trinitaria flowers.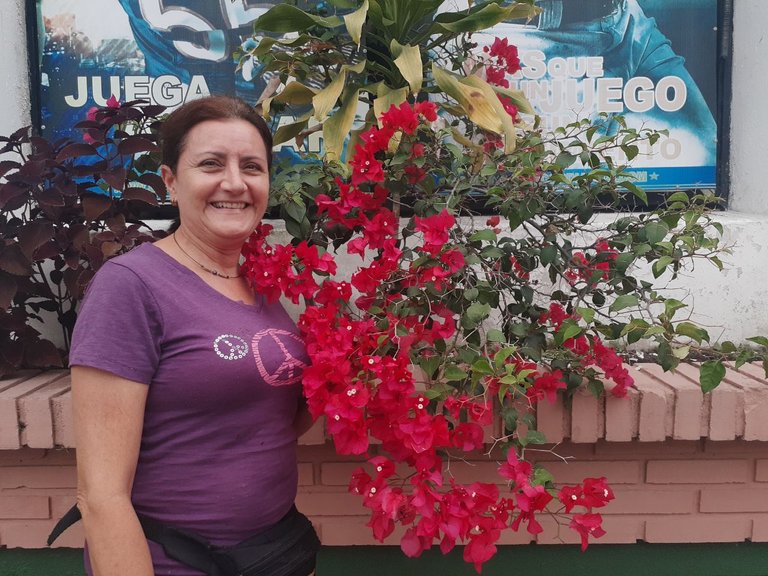 Conozcamos las Flores de Trinitaria| Let's get to know the flowers of Trinitaria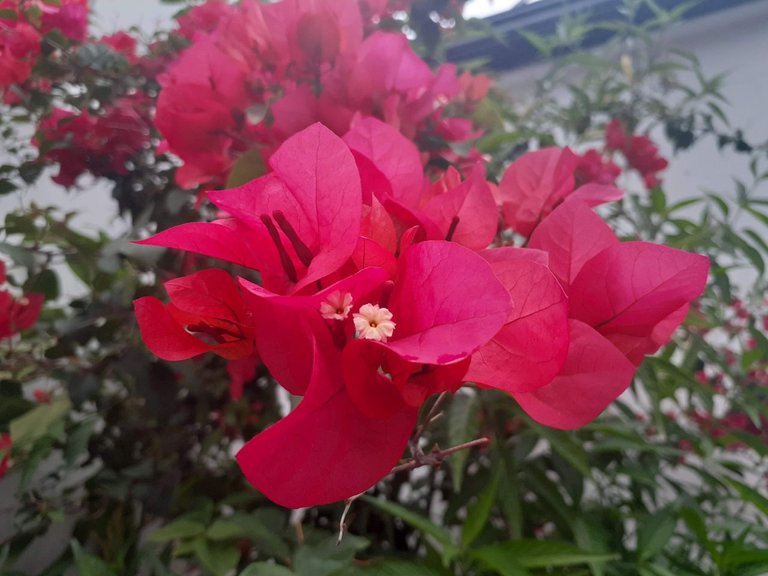 Para identificar el nombre de esta hermosa planta, emplee la aplicación Google Lens, que pueden encontrar en la Play Store en Android. Aquí les dejo los captures de mi búsqueda:
To identify the name of this beautiful plant, I used the Google Lens application, which you can find in the Play Store on Android. Here are the screenshots of my search:
Estas flores de trinitaria, veranera, Santa Rita, flores de papel, cuyo nombre científico es Buganvilia glabra , es una planta trepadora. Las hay de color blanco, moradas, rosadas, magenta.
These flowers of trinitaria, veranera, Santa Rita, paper flowers, whose scientific name is Buganvilia glabra , is a climbing plant. There are white, purple, pink, magenta.
Esta planta es una enredadera y se usa mucho para adornar las fachadas de las casas por sus bellas flores y hermosos colores. Además de ser una planta ornamental, sus flores nos ofrecen muchas propiedades y beneficios para la salud.
This plant is a vine and is widely used to decorate the facades of houses for its beautiful flowers and beautiful colors. Besides being an ornamental plant, its flowers offer many properties and health benefits.

Propiedades de las Flores de Trinitaria| Properties of Trinitaria Flowers
Entre las propiedades y beneficios que nos ofrecen estas hermosas flores están, que nos ayudan a combatir las afecciones del sistema respiratorio, digestivo y la piel. También:
Among the properties and benefits offered by these beautiful flowers are that they help us to fight respiratory, digestive and skin conditions. Also:
✔️ Es antitusígena, expectorante.
✔️ Ayuda a oxigenar el cuerpo, es decir para que los pulmones funcionen bien.
✔️ Es antipirética y analgésica.
✔️ Sus raíces tienen un efecto laxante.
✔️ Su poder antiséptico, ayuda a combatir las afecciones de la piel.
✔️ Combate el dolor de estomago y el estreñimiento.
✔️ It is antitussive, expectorant.
✔️ It helps to oxygenate the body, i.e. for the lungs to function well.
✔️ It is antipyretic and analgesic.
✔️ Its roots have a laxative effect.
✔️ Its antiseptic power, helps to combat skin conditions.
✔️ It combats stomach pain and constipation.

Anécdota | Anecdote
Les cuento que una vecina por mi casa, específicamente la mama de ella, una señora de 75 años ahorita en este momento esta con el virus del COVID y yo le conseguí estas flores, ya que ella me comento que son muy buenas en infusión para aumentar los niveles de saturación de oxigeno.
I tell you that a neighbor by my house, specifically her mother, a 75 year old lady, is currently suffering from the COVID virus and I got her these flowers, since she told me that they are very good in infusion to increase oxygen saturation levels.
Ella me comento que prepara la infusión de la siguiente manera:
Se lavan bien las flores, se colocan a hervir en agua y cuando casi estén en el punto de ebullición se echan las flores (en este caso se agrega por cada taza 3 flores), se dejan cocinar por 5 minutos hasta que el agua cambie de color, luego se apaga y se deja reposar por unos minutos, se cuela y se consume calientico, se le puede agregar miel para endulzar.
She told me that she prepares the infusion as follows:
The flowers are washed well, placed to boil in water and when they are almost at boiling point the flowers are thrown (in this case 3 flowers are added per cup), let them cook for 5 minutes until the water changes color, then turn off and let stand for a few minutes, strain and consume hot, you can add honey to sweeten.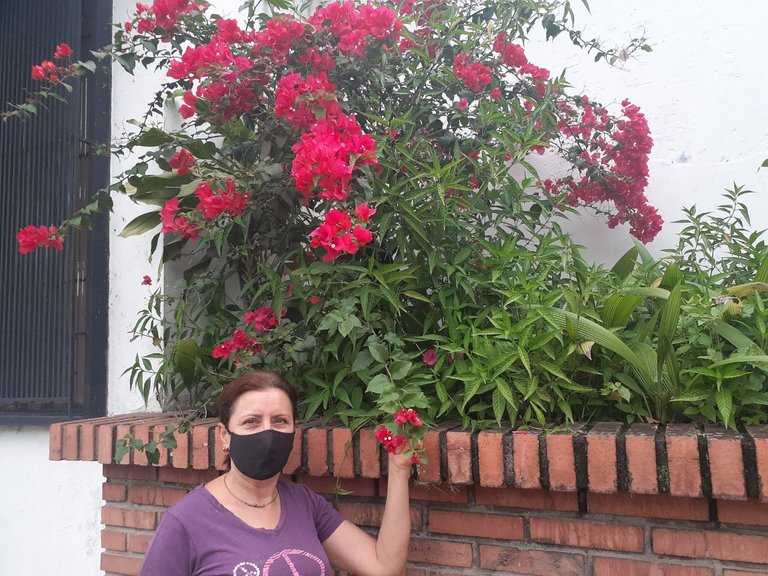 Fuentes Consultadas | Sources Consulted
---
✂️Separador de Texto | Text Separator
---
📷Las fotos fueron tomadas por mi @mariakekin con mi teléfono Samsung A20 | The photos were taken by me with my Samsung A20 phone.
---
Texto traducido con | Text translated with:
DeepL
---
---