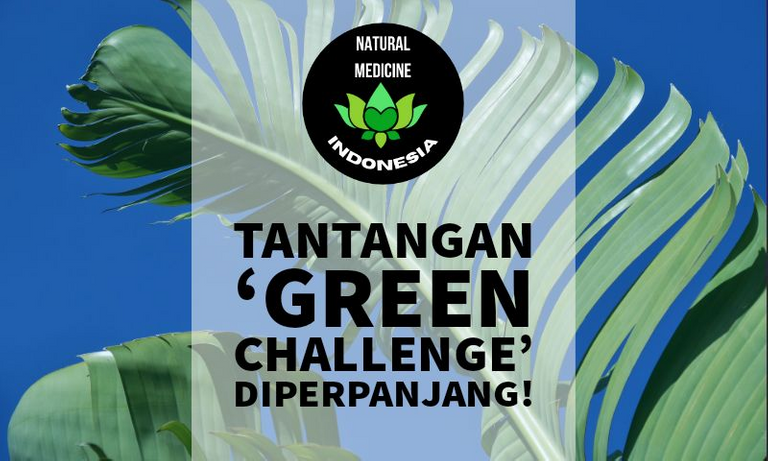 Halo, Sahabat @lotusindonesia! Tantangan Green Challenge yang kami buka minggu kemarin, kini kami perpanjang! Yuk siapkan postingan kalian.

Simply write a post around the topic 'GREEN MEDICINE' to win!
Caranya mudah sekali. Tuliskan postingan seputar tentang 'Pengobatan dari Tanaman-Tanaman Hijau untuk menang!
---

IDE-IDE TENTANG 'GREEN CHALLENGE' YANG BISA KALIAN POSTING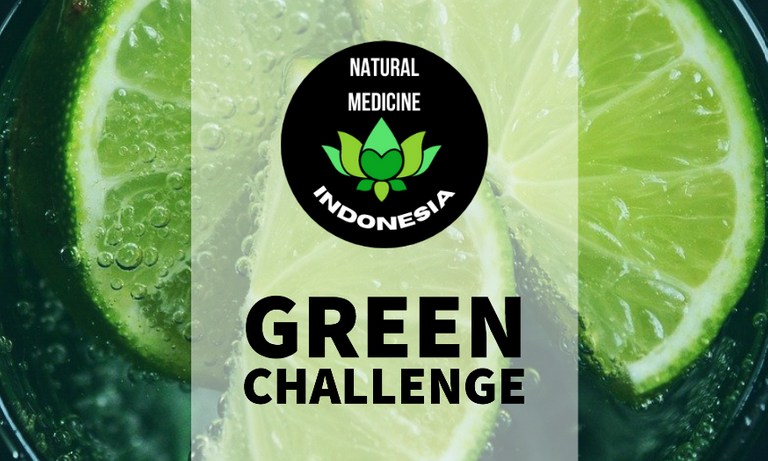 HERE ARE A FEW IDEAS TO GET YOU STARTED
Post Ideas
Write about a home remedy made out of a green plant
Write about the benefits of being in green nature
Share a recipe that is all green ingredients
Share something that you do that is 'green' - good for the environment!
If you aren't from Indonesia, you might like to write about a time you travelled there and experienced a 'green' medicine, or even a 'green' Indonesian medicine you have had benefitted from!
Ide Postingan
Tulis tentang pengobatan rumahan yang terbuat dari tanaman hijau
Tulis tentang manfaat berada di alam hijau di Indonesia di sekitar kalian
Bagikan resep makanan yang berasal dari tanaman-tanaman hijau
Bagikan sesuatu yang Anda lakukan yang baik untuk lingkungan!
Jika Anda bukan dari Indonesia, Anda mungkin ingin menulis tentang waktu Anda bepergian ke sana dan mengalami pengobatan 'dari tanaman hijau', atau bahkan pengobatan 'hijau' Indonesia yang telah Anda manfaatkan!
---

We Prefer
Original content
Clear, original photos
Original stories
Well formatted posts (we have some posts pinned under @lotusmedicine that may help)
Apa yang Kami Pilih untuk Dimenangkan
Konten asli
Jelas, foto asli
Cerita asli
Posting yang diformat dengan baik (kami memiliki beberapa posting yang disematkan di bawah @lotusmedicine yang dapat membantu)
---

A Few More Rules
Use the tag main tag #lotusindonesia #naturalmedicine and post in Natural Medicine community OR www.naturalmedicine.io
Reblog and upvote this post
Comment on at least 2 other posts in the Natural Medicine community
Tag ONE other person to join in
Paste your post link entry underneath THIS POST.
Beberapa Aturan Lagi
Gunakan tag utama #lotusindonesia #naturalmedicine dan posting di komunitas "Natural Medicine" ATAU www.naturalmedicine.io
Reblog dan upvote postingan ini
Komentari setidaknya 2 kiriman lain di komunitas Pengobatan Alami
Tandai SATU orang lain untuk bergabung dengan challenge ini.
Kirimkan entri link postingan pada kolom komentar POSTING INI.
---

Due Date & Prizes
Last entries by 12 pm Indonesia time, 22th April
The best post/s will win up to 20 HIVE. We may have ONE winner or share amongst a few winners, depending on how many we get and the quality.
Excellent posts may be nominated for OCD votes
We will reblog good content with @lotusindonesia, and @naturalmedicine, @uplotus and @lotushares might also upvote/reblog your work for more exposure.
Tips may be given by @naturalmedicine for excellent content.

Earn Instantly For Writing Natural Health Content

Earn LOTUS and HIVE rewards for sharing your natural health content on www.naturalmedicine.io. If you don't already have a HIVE account, you can sign up for FREE here. We support writers sharing about medicinal plants and other healing practices written by Indonesian content creators. Read more about it here.

DelegateIICommunityIIDiscordIILotuschat