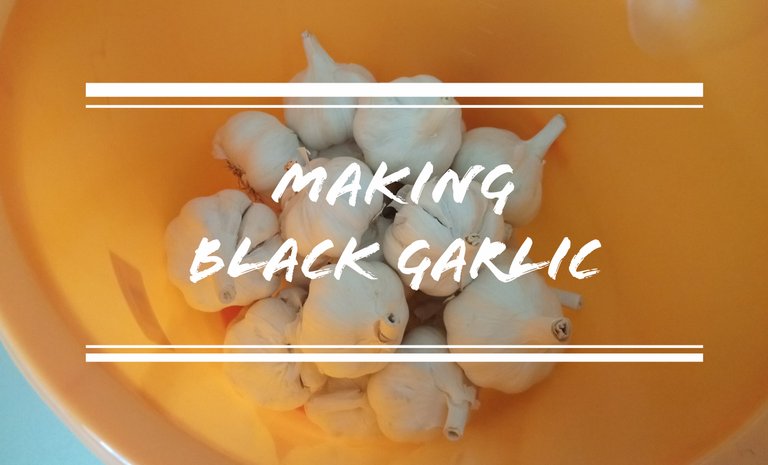 I've heard about black garlic for a long time, how it enhances flavour in dishes and its health benefits. It's one of the superfoods in recent years and used by chefs in many trendy restaurants. In reality it's actually been around for a long time in Asian countries such as India, Thailand and Korea.
Health wise, black garlic is said to be good for the immune system, helps to reduce heart diesease via lowering cholesterol, keeps the brain healthy and helps to keep blood sugar levels stable. Wow! That sounds like a look of health benefits packed in one little bulb of garlic!!
With so much hype around the product,I decided to check it out. They cost about £45 per kg in UK, and depending on the bulbs size you get roughly 10 bulbs per kg. In other words, it's not cheap!!! Luckily, after a bit of googling, I found that you can make your own black garlic, and its very easy. All you need is garlic (of course!!!) and a rice cooker.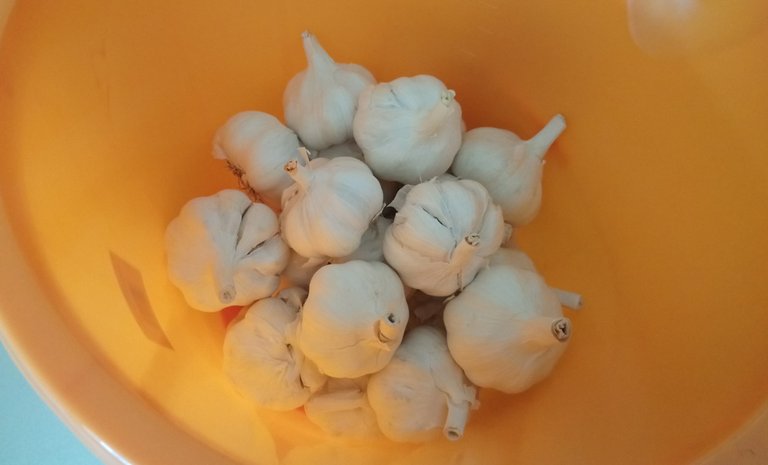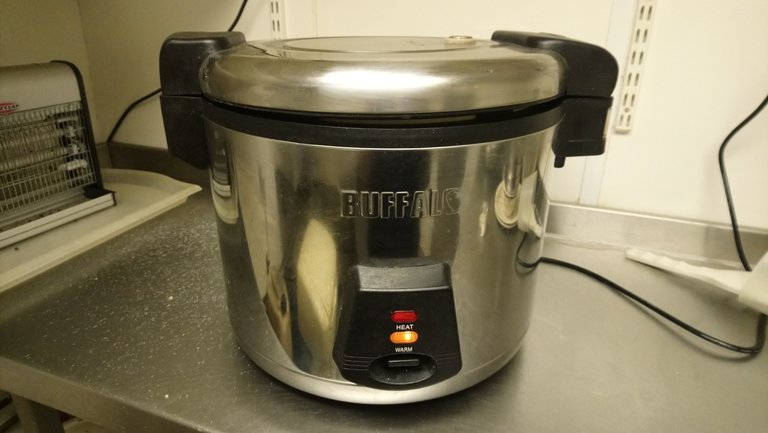 So last week I got some fresh garlic from the shops. They cost around £4.50 per kg, that's 1/10 the price of black garlic!!!! I got around 30 bulbs in total. Then I pulled out a rice cooker lying around that I don't use, it s big industrial grade one. In fact I could have bought more garlic to make a bigger batch of black garlic, but since this is a trial, I thought it's safer to not go overboard in case I mess things up.
I wiped down all my garlic with a piece of dry cloth to make sure there's no dirt or soil and lined them in the rice cooker. Then all I had to do was to plug in the rice cooker and leave it on warm, NOT cook. Easy peasy!!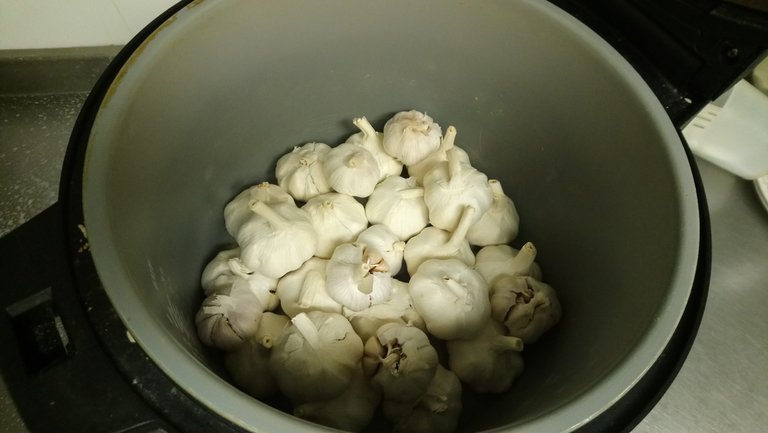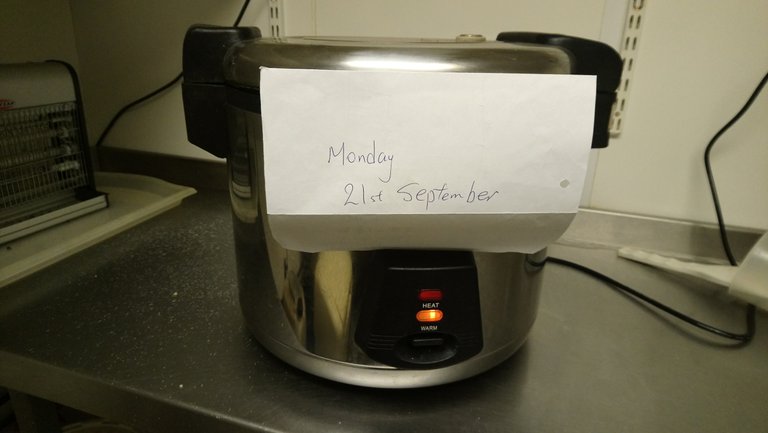 Actually after I did all this (four days ago), today I was looking at how to make black garlic on internet again. I saw some say you should line the base of the rice cooker with some sort of bamboo rack so the garlic doesn't come in direct contact with the heat. And others say you should wrap each bulb individually in aluminium foil. Well too bad, I've started the process now, I'm not going to touch the garlic again.
---
My rice cooker is an industrial grade one, and I was a little worried that the heat might be a bit too powerful. I took a little peep on day 2, and everything seemed fine. Good.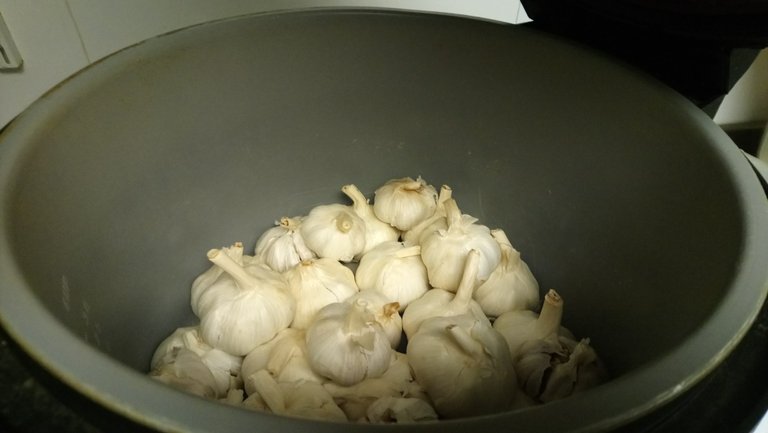 The garlic smell is really strong and started flowing around the house. The rice cooker is downstairs in a vacant shop kitchen, and I live in the two floors upstairs. I could smell garlic on both floors above, it was like I was cooking garlic all the time! Then in the evening, I felt I was coming down with a cold as it is starting to turn chilly now. My eyes hurt and it was starting to get a bit watery. Then I realised, I didn't have a cold. It was the strong garlic odour making my eyes go watery!
---
Today is day 4. I don't know if it's because I closed all the doors, or if I got used to it, the garlic odour has disappeared now and I don't have watery eyes anymore. I'm still a little worried about how my black garlic is getting on, so I had another peep today. Something is definitely working, my garlic has started to change colour, and I think its heading the right direction. So far so good, I'm very pleased.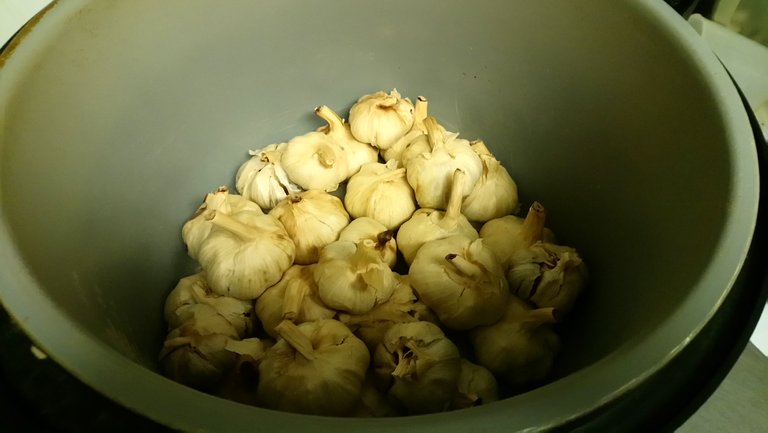 ---
I'm not got to touch or peep at my soon to be black garlic anymore till the end of week two. The internet says it takes three weeks, and to check in week two. I'm going to be good now and let them get on with it.
In the meanwhile, I'm going to look for some good black garlic recipes so I'll be ready to use them in three weeks time. Do you have any nice recipes that you can share with me? Please drop me a comment below. Thanks!
---
RESULTS OF MY SEPTEMBER HIVE PUD GUESSING GAME
Last and not the least, it's been long over due this month. I've been quite busy, but I haven't forgotten. My September Hive PUD guessing game was to guess how many valid Hi from Hive posts there are. I didn't get that many entries this month (two in fact 😅 ) and there were only a few new Hi From Hive posts. The winner is @erikah, congrats!! Three months in a row! Your 20 Hive prize has been sent to you!!!
If you haven't heard about the Hi From Hive before, it's an initiative for people to post and share about your Hive experience, pin it on the Hi From Hive map and hopefully it will encourage people to join Hive.
We can share the map on social media or whenever we tell people about Hive. Maybe those people are interested to see who's from their country or even home city. They can click on any pin on the map, and it will take them to that Hiver's post. They can see for themselves what Hivers say about Hive (good things I hope!!). I mean where else, and how else can you see so many Hive testimonials in one place? How cool is that!!!
You can find more information about it in this post and it would be great if you can join in and share your Hive experience with everyone. If you need any more encouragement and nudge, OCD has kindly agreed to support good quality Hi From Hive posts. So come on, what are you waiting for???