[Spa]/[En] Muffins veganos, muy sabrosos!/Vegan muffins, very tasty! 🍦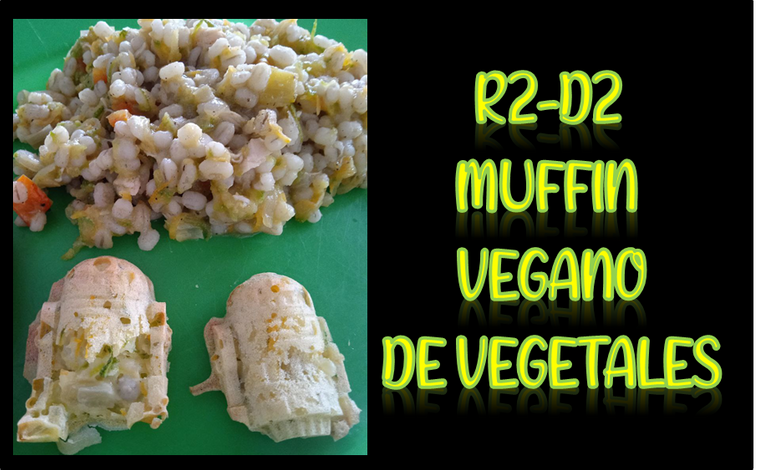 Esta variación de la receta clásica, no lleva huevos ni leche de vaca. Es una receta con pocos ingredientes y muy practica de hacer en caso de un apuro.
Me ha resultado fabuloso para introducir las verduras y varias las presentaciones para Santiago, el esta en alimentación complementaria y su principal alimento sigue siendo la leche.
Ya probamos el trigo y le ha resultado muy bien! Asi que vamos con la receta
Ingredientes
Calabacin
Zanahoria
Ceboja
Aji dulce
100g de harina de trigo
60mL Leche de Soya
Molde de Silicon
Preparación
Ralla todas las verduras para que queden finitas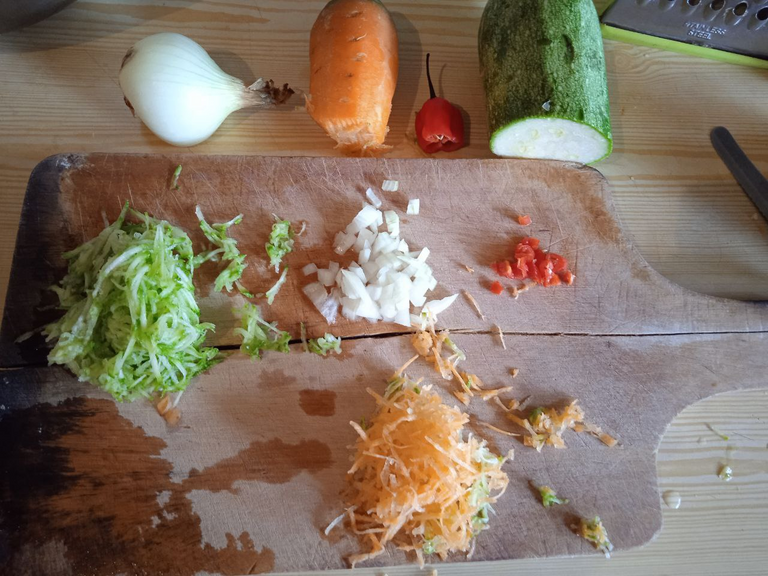 En un bowl agrega la harina y las verduras, ve mezclando y se forma una masa ligeramente seca
Agrega lentamente la leche de soya para que la masa tenga mejor consistencia
Agrega un poco de harina al molde para que no se pegue los muffins
Pon la masa con una cuchara en el molde y hornea a 180 grados por media hora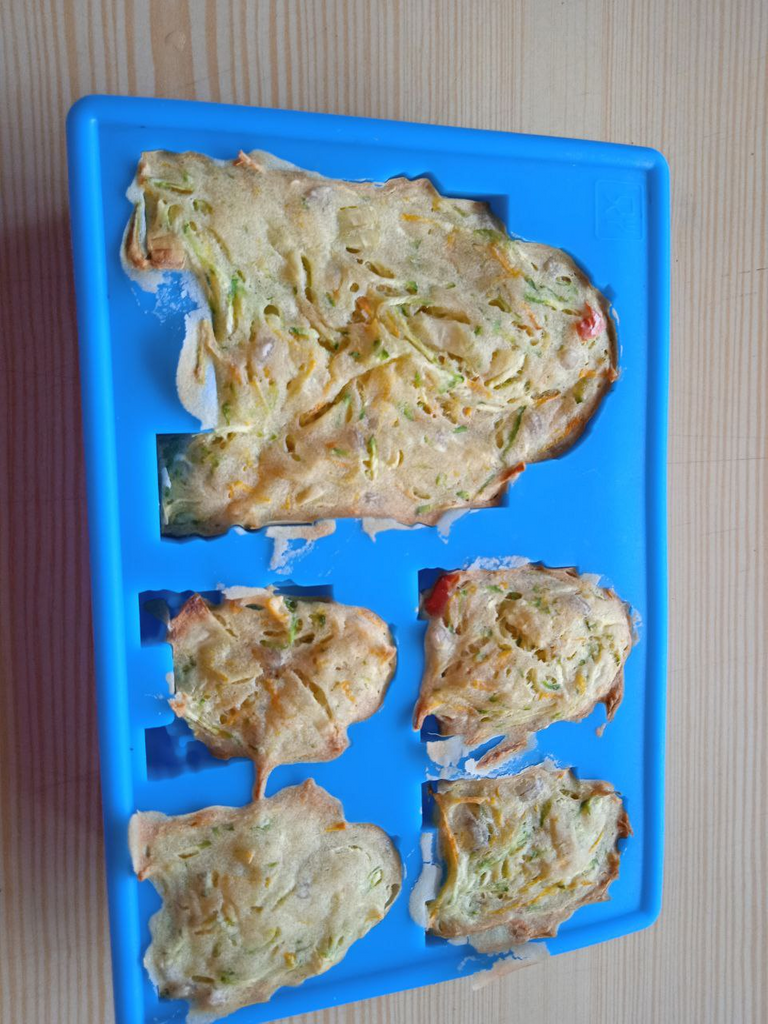 Prueba que este listo insertando un cuchillo y si sale seco ya esta
Desmolda y listo
Deja enfriar y sirve
Vegan muffins, very tasty!
This variation of the classic recipe does not contain eggs or cow's milk. It is a recipe with few ingredients and very practical to make in case of a hurry.
I have found it fabulous to introduce vegetables and various presentations for Santiago, he is on complementary feeding and his main food is still milk.
We have already tried wheat and it has been very good for him! So let's go with the recipe
Ingredients
Zucchini
Carrot
Bait
Sweet chili
100g wheat flour
60mL Soy Milk
Silicon mold
Preparation
Grate all the vegetables so that they are finely chopped.
In a bowl add the flour and the vegetables, mix and form a slightly dry dough.
Slowly add the soy milk so that the dough has a better consistency.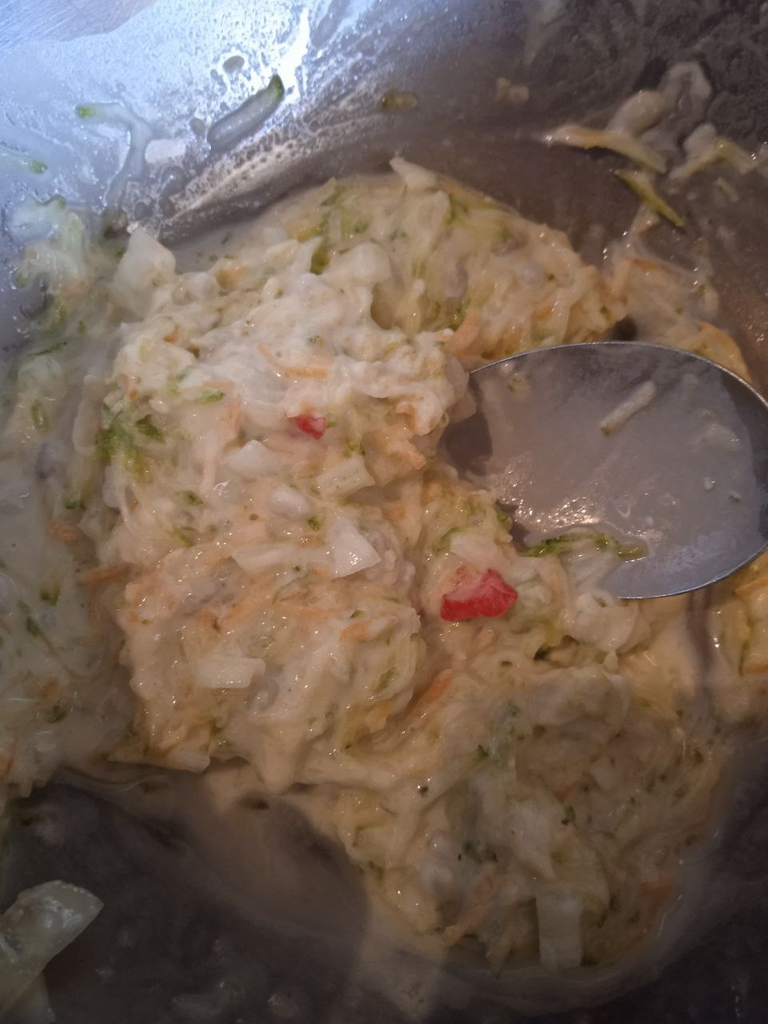 Add a little flour to the mold to prevent the muffins from sticking.
Spoon the batter into the pan and bake at 180 degrees for half an hour.
Test for doneness by inserting a knife and if it comes out dry, it is done.
Unmold and ready
Let cool and serve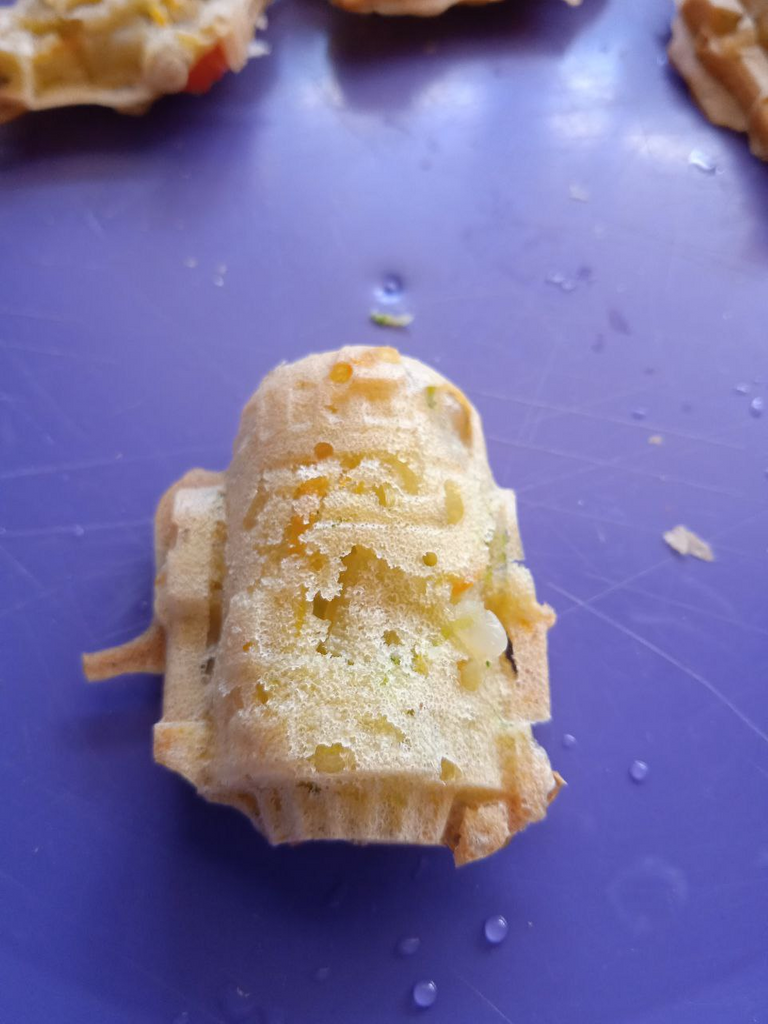 Translated with www.DeepL.com/Translator (free version)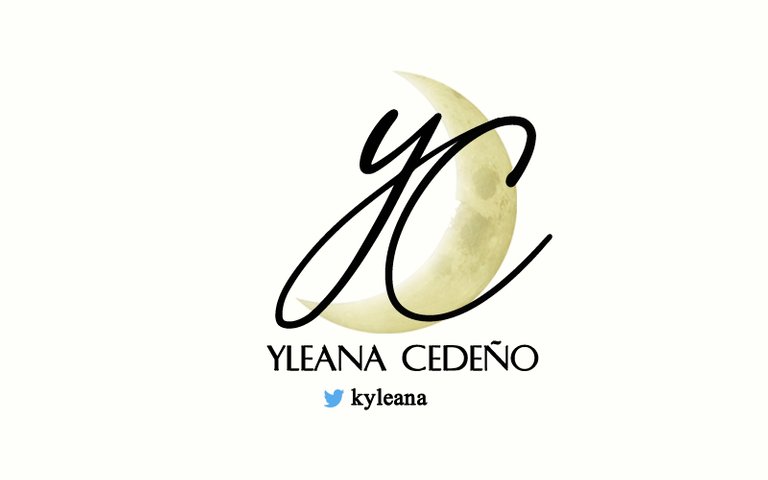 ---
---