Do you remember my sweet potato update? This is now my sweet potato plant! He grew up quickly and crawled on the arbor I made. And because of that, we already have shade at noon. Wait a little longer and its branches will grow and its leaves will increase. Just a little problem? I don't know why the leaf dried all over the body of a part of the sweet potato at the end. Only a part and not all.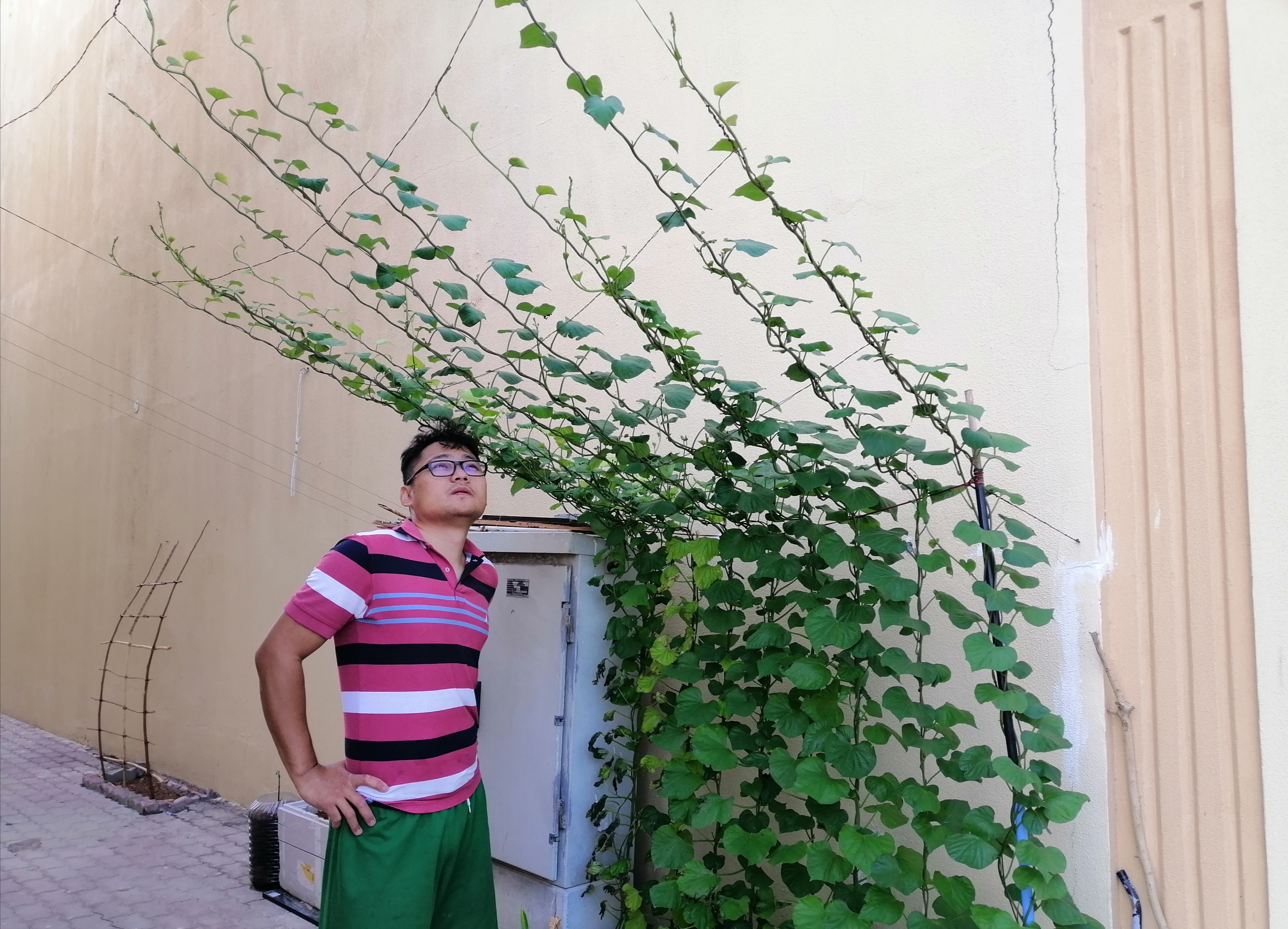 Sweet Potato Plant
My Bitter Gourd, on the other hand, has too many leaves and its branches have spread to different parts of the arbor I made. I wrapped its fruits in paper so that the insects would not eat them and also a way not to be too directly heated by the sun. The wrapping paper maker was my daughter and my wife. I put a hole in the other side of the paper so that it has ventilation. When it has no holes, it is possible for the fruits of Bitter Gourd to rot.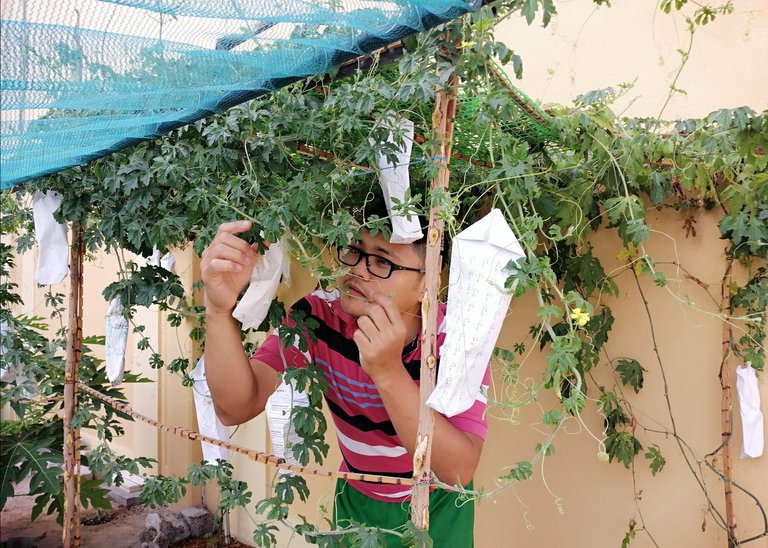 Bitter Gourd Plant
Do you see my Papaya? It's fun to watch and this one Papaya tree has small fruits already. The same goes for the two Papaya trees, except for one papaya tree that did not bloom. I still hope it will give flowers and fruits. Maybe it's just a delay in flowering? Like my other plants, it needs to be watered daily and one bucket per tree. In the last 2 days, the wind was strong, fortunately and the two Papaya trees had a rope around their bodies to support them.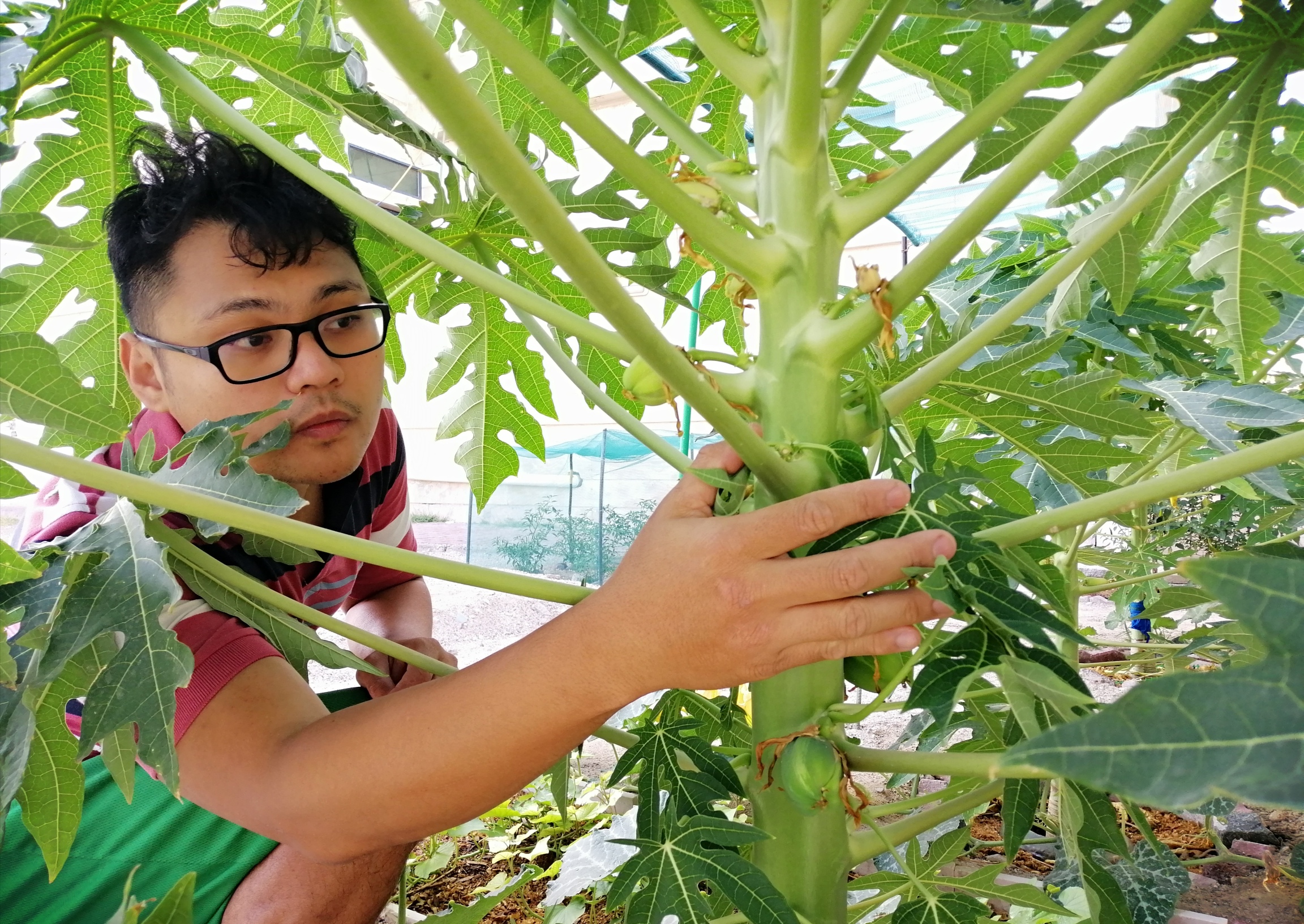 Papaya Plant
These are now my chili plants! Their leaves are thicker now than before and its branches are longer. Its flowers are more numerous now than ever. And its fruits are now longer than before. It just needed to be sprayed because of the new chili insects coming out of nowhere and this was the challenge for me. My chili has grown and become healthy because of the natural soils and crashed woods I added on top of it.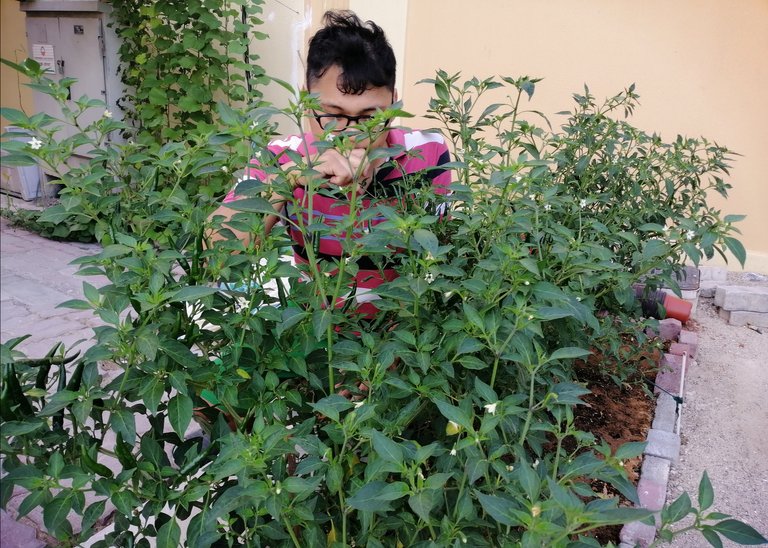 Chili Plant
It's really fun to plant especially when they already have fruits. What I am waiting for and looking forward to now is the growth of my new pumpkin plant. I look forward to the fruits of each so that I can share with others in need as I did before when my pumpkin plant gave five large fruits.
---
Posted on NaturalMedicine.io