My chili Bonsai started when I didn't have enough pot for the other chilies to take care of. The other extra chili that has already grown, I just made into fertilizer on the soil. It is easy to grow and multiply chili, as long as the soil is fertile.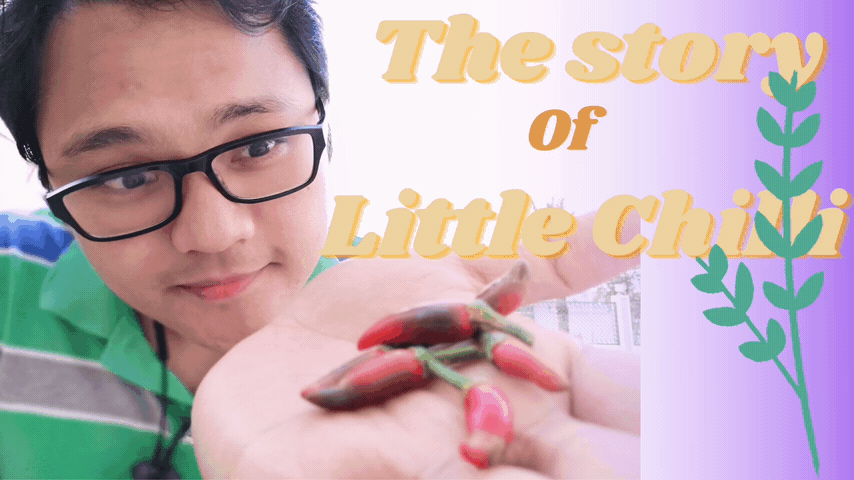 The chili I planted was not in the plan. They are the peppers that are already in excess. And because I felt sorry and regret the other chili that was already big; I only planted it in a small area and didn't expect it to survive because of the heat of the sun hitting it.
The FOUR Chili Bonsai
One way to Bonsai a plant is to compress its roots. If your plant is old enough to move, slowly remove it from its container but make sure the soil is not wet so it can be easily removed. Once you have removed it from the container, you can see its roots. The second method of bonsaiing a plant is that you need to cut off its excess roots and leave its central root. But you have to do it fast, a maximum of 3 to 5 minutes to transfer because it dries quickly and the sap of the roots is wasted.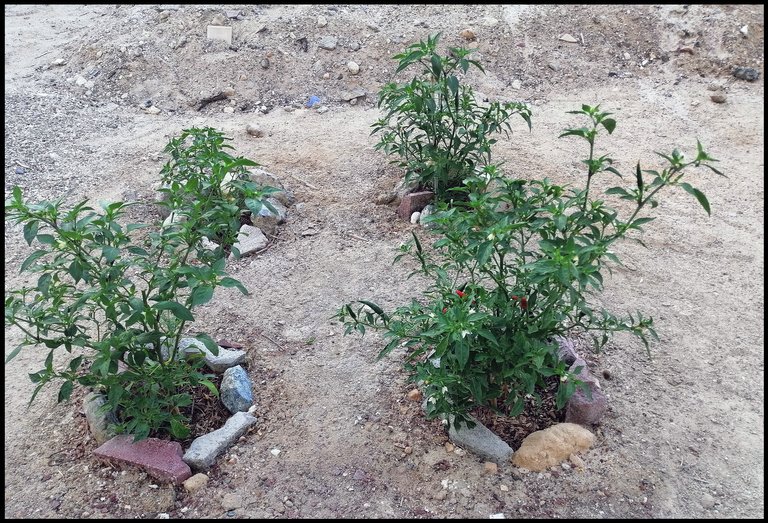 After you move it you need to immediately hose it with cold water because the root of the plant is like a wound that needs to be soothed. Next, after being transplanted, you need to hose it daily to heal its wounded veins.

If you have done all this, expect that your plant or your chili will not grow more than 30 to 40 centimeters. And its first fruits are large and many, the next fruits are small according to the size of its body. But don't forget to prune its extra branches once in a while or once a week.
The Lost Chili
This chili is older than my other plants. This is the first chili I planted before my other peppers and other plants. Maybe the age of this chili is already 1 year. Honestly, I don't pay attention to it anymore but I water it whenever I want? I never thought it would live, I compare it to a wild plant.

And when I saw that it was a survivor and growing and healthy plant, I dug the soil around it and replaced it with fertile soil and I always water it. If you can see, the quantity of chili and the size of its green fruits are many. It will take a little while and soon it will turn orange then red. Then, ready to harvest!
---
Posted on NaturalMedicine.io