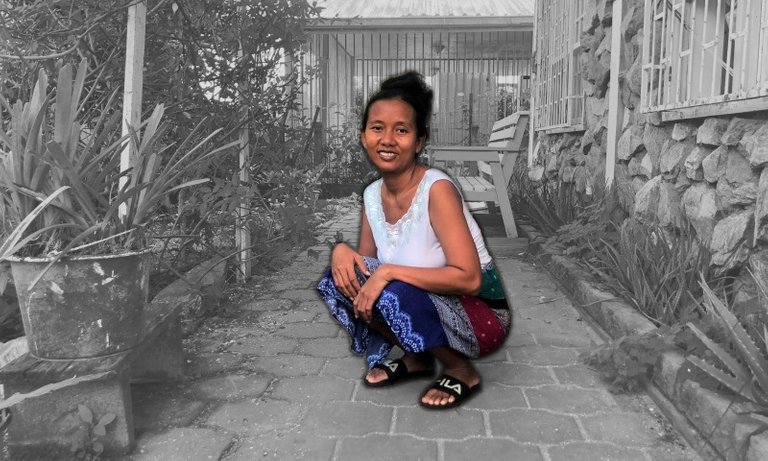 The "squat" has to be the most Cambodian thing ever, and I don't mean occupying abandoned buildings.
If you've ever traveled Southeast Asia, you've surely encountered a group of people squatting on the ground flat-footed.

🚫🪑 No Chair, No Problem 👌🙅‍♀️

     Before I moved to Cambodia in 2010, I had unknowingly performed the "squat" countless times, but was unaware how integral this move was to the Cambodian way of life.
     I guess being so isolated and living among mostly Cambodians, the "squat" slowly and became an integral part of my life too.
     On my first visit back to the USA at a family reunion there was a chair shortage, and my go-to way of handling the situation was just to pop a squat among the chair-users.
     Almost immediately an obese family member of mine pointed out how strange the Cambodian squat looked, and she immediately challenged all other family members to attempt the squat.
     It was fun watching American after American tip over like a bowling pin while trying to perform the squat, and I must admit something so ordinary in Cambodia suddenly made me feel like a circus performer in Indiana, where 65% of people are overweight or obese.

📸 Subtle Beauty In The Squat 🧎

     The inspiration for this post came from simply scrolling through our family photos and seeing a common theme, about 10% of my photos from the last 10 years involve a squat.
     There is true beauty in the simple things of life, such as random acts of kindness, and in this case, the squat. I want to share with you some squatting highlights from the past.
     As you can see, you can squat when happy or sad, traveling or at home, or just to have a chat. You can even be a Grandma with a marijuana pipe at a waterfall, the squat has no retail price.
     I think the squat is such a humble human gesture. The difference between having a conversation while standing and sitting are very measured. Tabletop conversations are always more engaging, and so squatting is just the next level of engagement.
     Reasoning is something Rastas do often, and the closest thing in Cambodia to that is to hold a heart to heart squat and chat with someone.
     Even here in Suriname at several Rasta gatherings, we have been asked if we are okay just because the 4 of us were squatting in a circle. I guess it looks like a sign of distress to some.
     Either way, in this life, if I see another culture doing something that makes sense, I incorporate it into my life, regardless if it seems weird to others.
     In a lot of ways, Cambodians and other Southeast Asians are living in the future as far as hygiene goes. The "namaste" type greeting is now becoming normal around the world, even in countries where the handshake once reigned supreme.

👉 Can You Squat? 👈

     @Sreypov and I headed outside for a few minutes to document just how simple it is. If you can't squat and chat for 5 minutes, you've got other health problems you need to solve.
STEP 1

     Spread your legs a bit first unless you're super limber.

STEP 2

     While keeping your feet flat and firmly planted, center your balance and begin the descent.

STEP 3

     Bend your knees more and more til you reach Squatville.

STEP 4

     See how long you can enjoy Squatville. Most folks never do it for more than 10-15 minutes, but in a pinch I've squatted for hours with no other options.

🙏 THANKS FOR READING 🙏
If you enjoyed this post, please upvote and reblog.

WE PROUDLY SUPPORT
@themarkymark
@joshman
@canadian-coconut