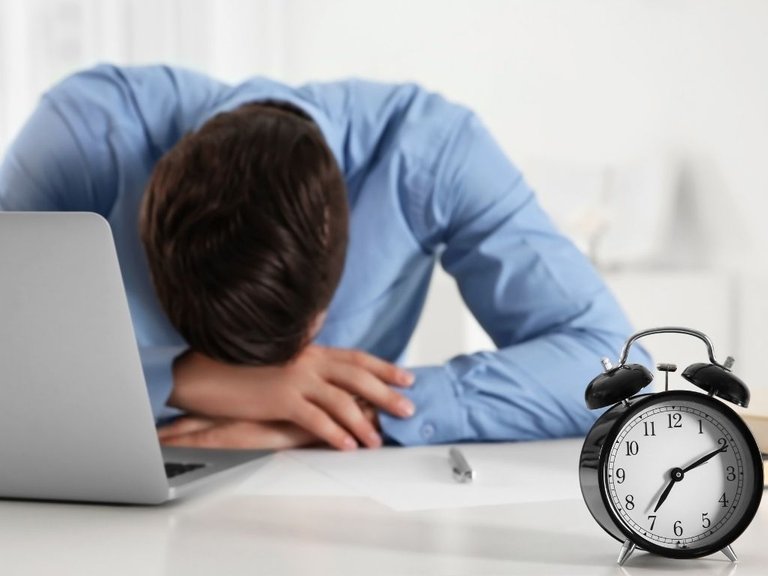 Photo Courtesy Of Leonid Yastremskiy
What Is Insomnia?
According to the Mayo Clinic:
Insomnia is a common sleep disorder that can make it hard to fall asleep, hard to stay asleep, or cause you to wake up too early and not be able to get back to sleep. You may still feel tired when you wake up. Insomnia can sap not only your energy level and mood but also your health, work performance and quality of life.
---
Sleep? What Is That?
Let me start by saying that I have historically rarely had a problem falling asleep, and I normally sleep very well. The last time I remember having any sort of pattern of sleeplessness was over a decade ago when I had first arrived in the Green Zone during the Iraq War, at the peak of the mortar and rocket shooting gallery period. Even then it only took a few weeks before I accepted that if it was my time to go, it was my time to go. After that I slept like a baby aside from being startled by the occasional late night mortar landing nearby.
Fast forward to present day, and I can't remember the last time I had a full night's sleep. There are no rockets or mortars, and my life is not in danger. The root of my insomnia is not in my own welfare at all, but in the struggle of someone close to me. Their struggle has been a lengthy one, and my focus has been on their care at the expense of my own well-being. People tell you, just get some sleep, take a nap. If only it were that easy.
---
What Is Insomnia Like?
You are not at your best. Your energy level is for shit. You're in a constant mental fog with that feeling that you need to sleep, but it just never comes. You're physically drained and fatigued. Peak performance? What's that? In the best case you can just maintain, but not excel. Thank your lucky stars if you've been fortunate in the past. In my own case, I post less, I hustle less, I do less. I'm on a slow motion treadmill.
---
Turning The Corner
Only recently have things started to turn a corner, but the insomnia has persisted. I recently saw a physician, who proscribed some Ambien for me. He told me to try taking one, and if that wasn't enough to try two. Needless to say, one barely did anything. The following day I tried two, which almost got me there. Yesterday I made another attempt, and managed to sleep about six hours, which was wonderful. I'm hoping the momentum will continue. Only time will tell.
---
It's Just A Phase
I know that this will not last forever, and it's just a phase. The cycle will eventually be broken. I have no intention of taking Ambien for any length of time, since I've read some messed up stories about hallucinations and sleep-driving (The Kerry Kennedy Case is a good example). To date I've tried combinations of melatonin, valerian, lemon balm, CBD oil, chamomile, Jack Daniels (just kidding), etc., none of which made a dent.
---
What Have You Done To Tackle Insomnia?
Thanks for reading! Have you experienced insomnia and tackled it? What did you do to overcome it? What insomnia fighting weapons are in your arsenal? Please share in the comments.