Hello Natural Medicine community, this time I bring a post to participate in Plant Power Cooking Challenge | Week #4 | Come Join Us!!!. Something I really enjoy is cooking, in this challenge they ask one to prepare a dish with one or more of the ingredients they present in the challenge post.
They are natural ingredients, you can't make use of anything that is of vegetable origin, a point I must emphasize, so, let's get to work, and I present my dish in this case.
I will use as a base for the preparation of this dish that I will present the Potato and Mushrooms (Mushrooms). .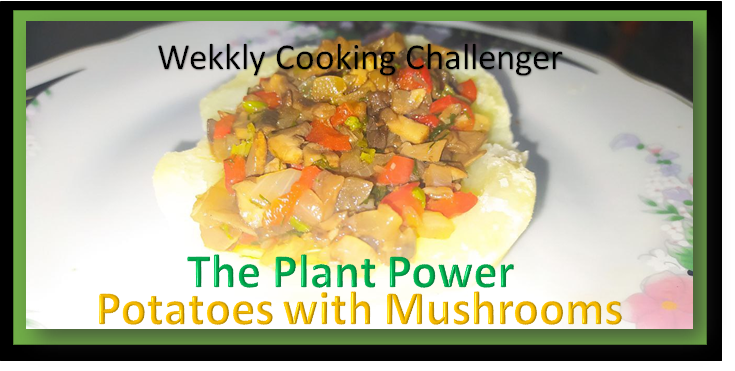 Image of my autorShip
As I said before, the main part of this dish will be two of the ingredients left as possible options.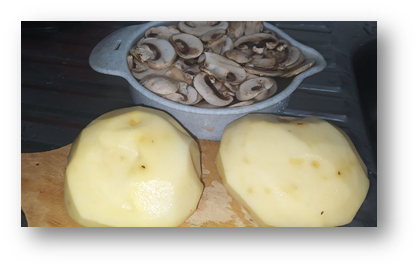 Image of my autorShip
To season the mushrooms, I used the following:
Red pepper.
Onion.
Garlic.
Celery.
Cilantro.

Image of my autorShip
In a frying pan with a little oil, place the seasonings and the mushrooms chopped in small pieces, and sauté them. Add salt to taste.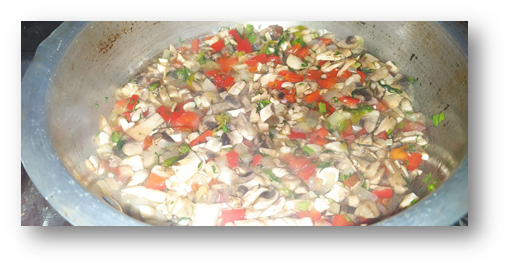 Image of my autorShip
The potato is placed in a pot of boiling water and boiled until soft.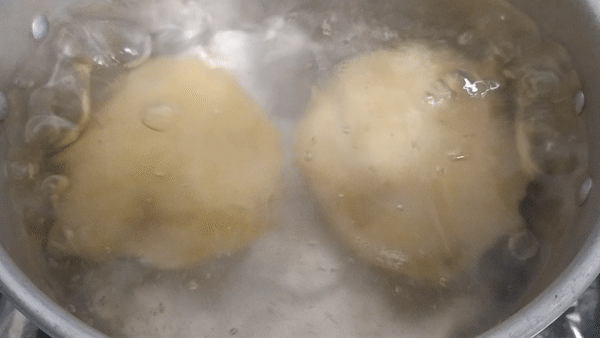 Video of my autorship
After the potatoes are soft, you must take them out and cut them in half, then with a spoon or a hole punch make an excavation in them, as you can see in the following image.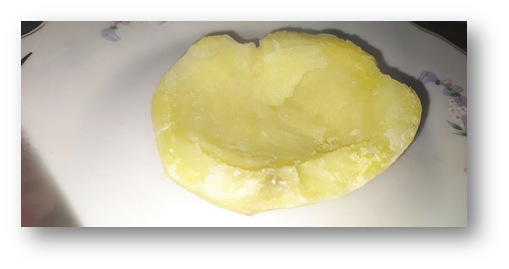 Image of my autorship
And practically we are ready to enjoy this dish. Then you are going to stuff the potatoes with the mushrooms that you have previously prepared and it should look like the following image.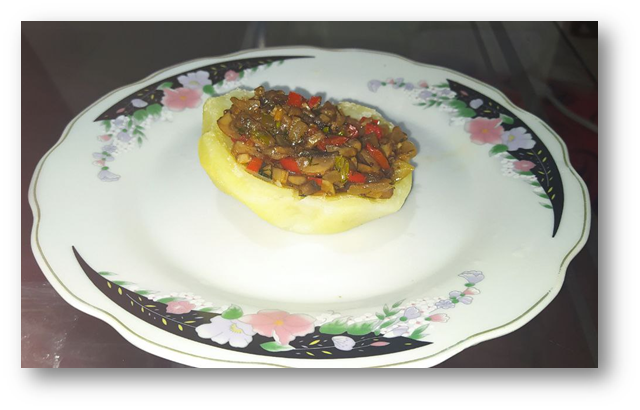 Imagen de mi autoría


I authorize the use of this banner to everyone who wants to do it.