5-minute Polish specialty to boost your immunity and help you with cough
Onion syrup
Sore throat, cough, Covid? Let me show you the traditional Polish way to boost one's immunity and fight with some symptoms concerning your upper respiratory tracks.
It's a 100% natural syrup, I guess it's safe even in pregnancy, unless some diabetic issues present.
What do you need?
some onions,
sugar,
one glass jar
how much of it? depending on a jar size, the ingredients are cheap and easy to use elsewhere, so don't fret.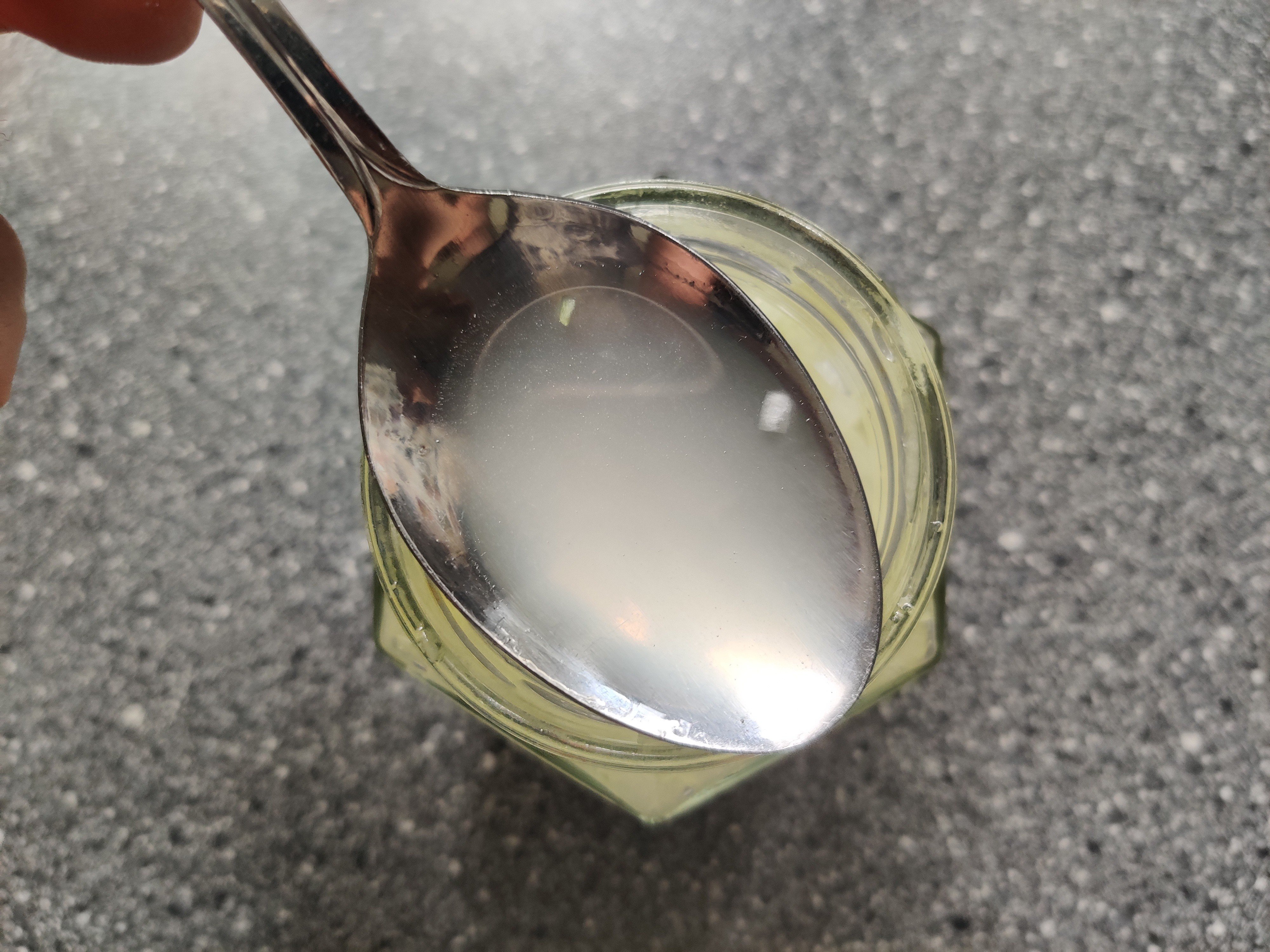 Preparation
chop the onions (they may require peeling of dry layers beforehand),
put them into glass jar,
cover the mass in sugar, the amount of sugar depends on jar size; In my example I used 3-4 tablespoons of sugar,
close the jar and shake it like you would prepare a drink with ice in shaker,
let it rest for some time, you will see syrup/juices separate.
It's simple as that!
You can add some sugar later, but certainly you should shake it some time later to beat out some more juice. You can place it in fridge, but it will be fine for a few days in cool spot. You can use spoon to get the syrup out of the jar and don't worry if you get some free onion chop extra ;)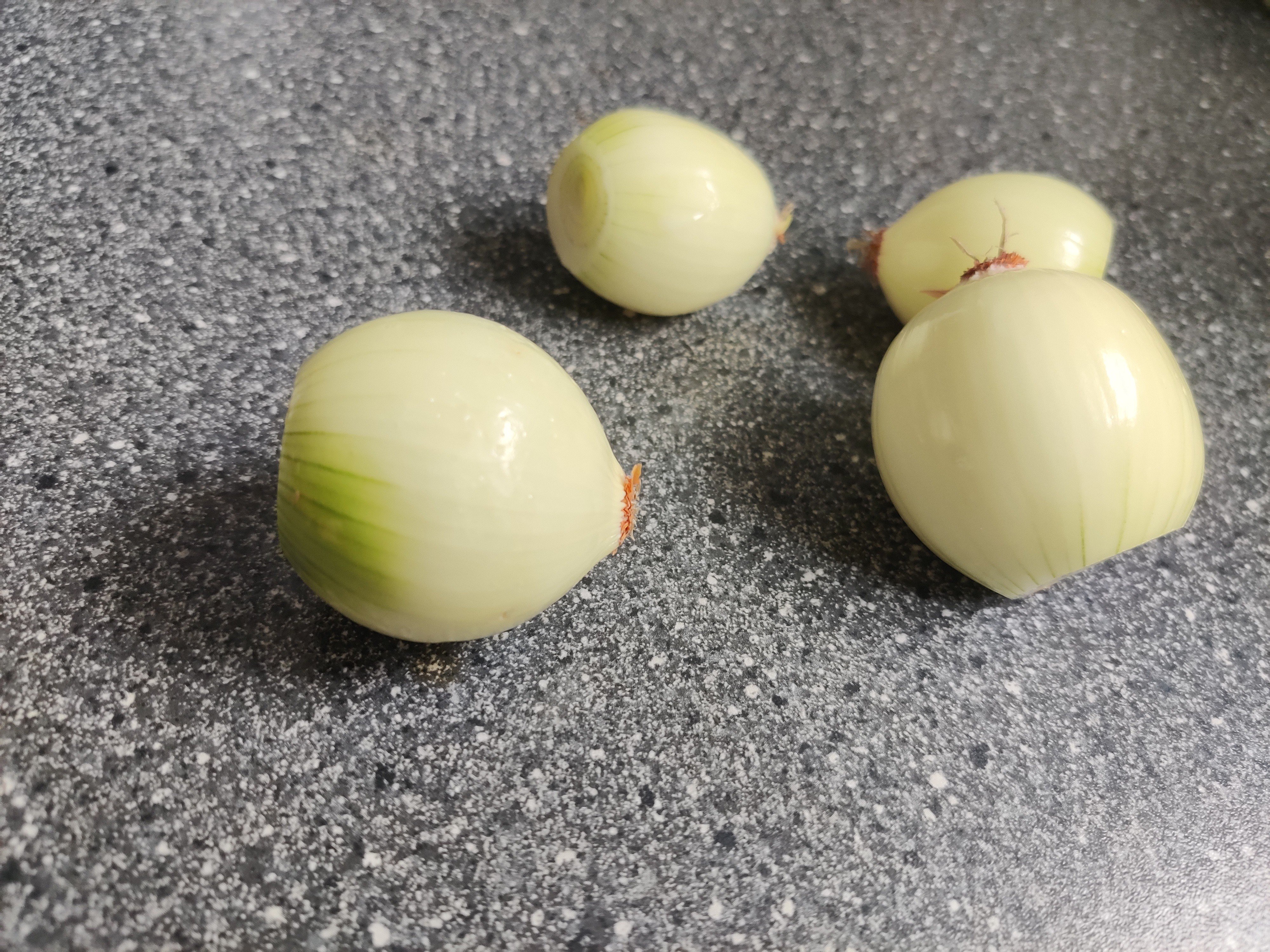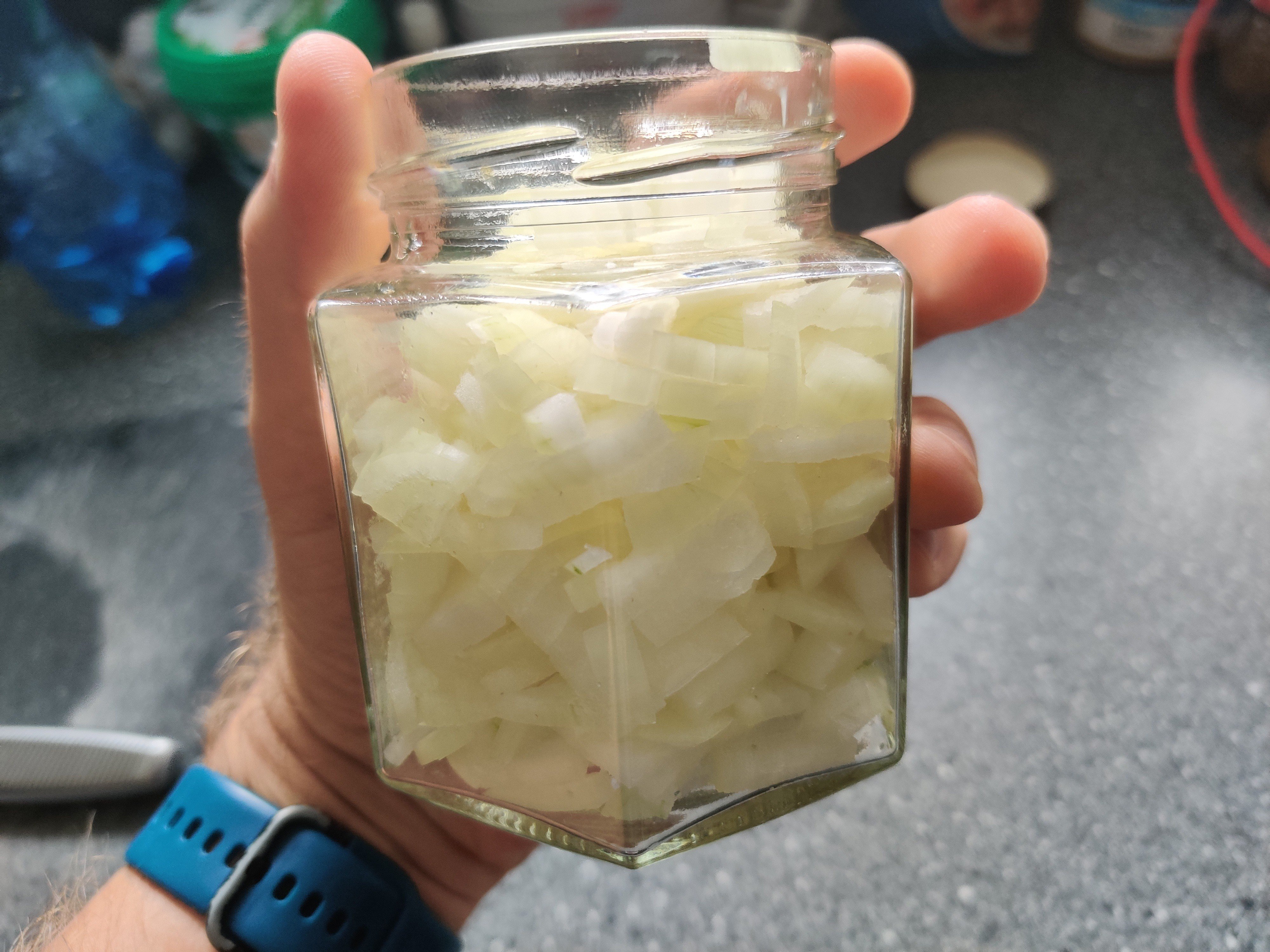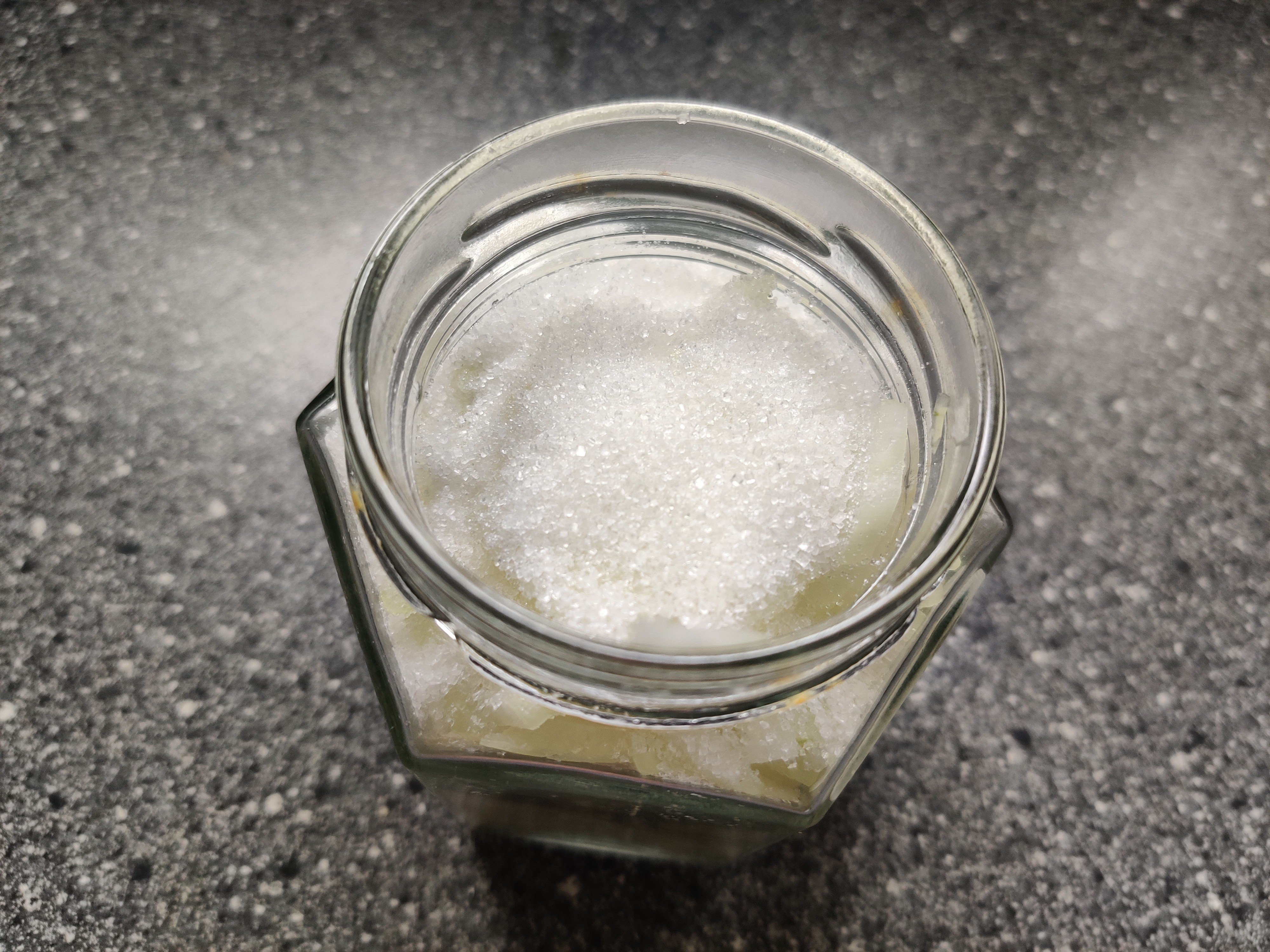 60s of shaking already let the juice separate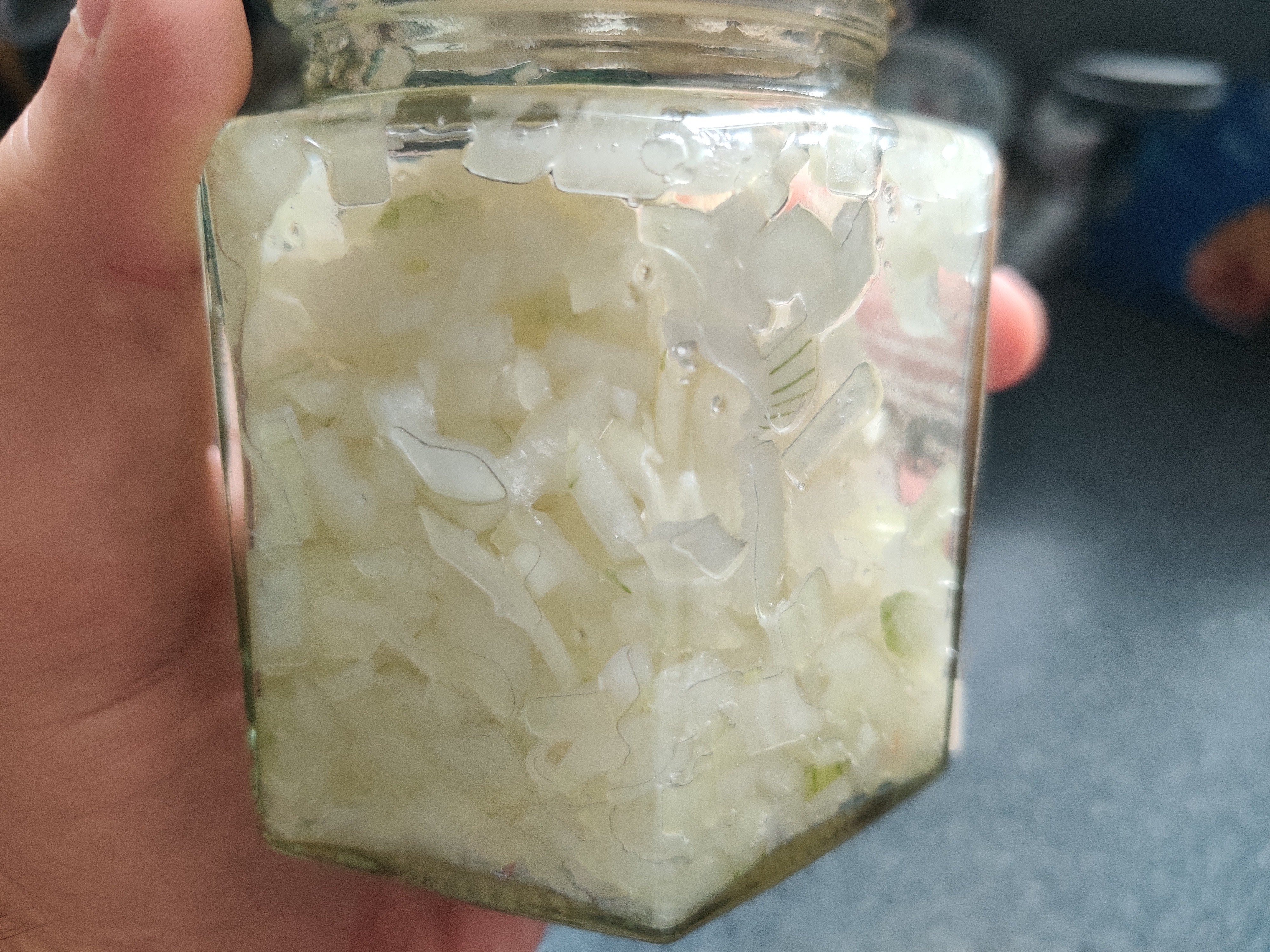 ---
---