Anger plays a different role at different times in our lives. I believe that at this time it is essential for as many of us as possible to undergo the healing found only within freedom from the persistent low-grade anger that slowly consumes us.
We can only skillfully use anger as a tool once it is just that, a skillful choice that is available. We need to be able to stand up to injustice, whether against ourselves or another, and block its path. Sometimes it is anger that is the energy of the strong "No" that is required in the situation. But for many of us we are the victims of an anger that takes control and slowly poisons us every day. That is a primary healing that is needed.
Even once I accept the healing grace of the Divine Feminine, I still have access to the inspiration of the Divine Masculine to draw upon anger to protect and defend when appropriate. I do not however need to draw energy solely from anger. I can draw energy from a deeper power than that when appropriate. Anger is a fragile power, but it can still be useful if it is the only energy accessible to a person in the moment in which defense is needed.
Masculine and Feminine Powers?
To be clear, I am definitely using relative reality as soon as I say "masculine" or "feminine." Ultimately these dichotomies don't exist, but in this realm of duality and language they are useful frames to organize ideas under. Similarly, goddess/feminine, god/masculine.
We need the healthy feminine, which can be represented by the goddess in its perfected and all powerful form. (Once that is regained we also need the healthy masculine in the god form, but that isn't the medicine of the moment as I see it.)
The feminine power must be accessed in the ways of the feminine, not male approaches to power used to access the feminine.
And that is surrender.
That is letting be done for you.... being cared for.
That is innocence and vulnerability.
It is not the masculine way that says, "I do this for me. I source within myself."
There is a time for that, but right now I see the world needing to draw upon feminine forms of power. There has been too much of the masculine way and it is destroying us all.
We have to be able to access both types of power. I believe Spirit is the part of us that moves us to choose the right "medicine" for each moment, whether that be of the masculine or feminine variety. This is in general a time where the feminine power is sorely needed, but there will still be situations that call for masculine power even now.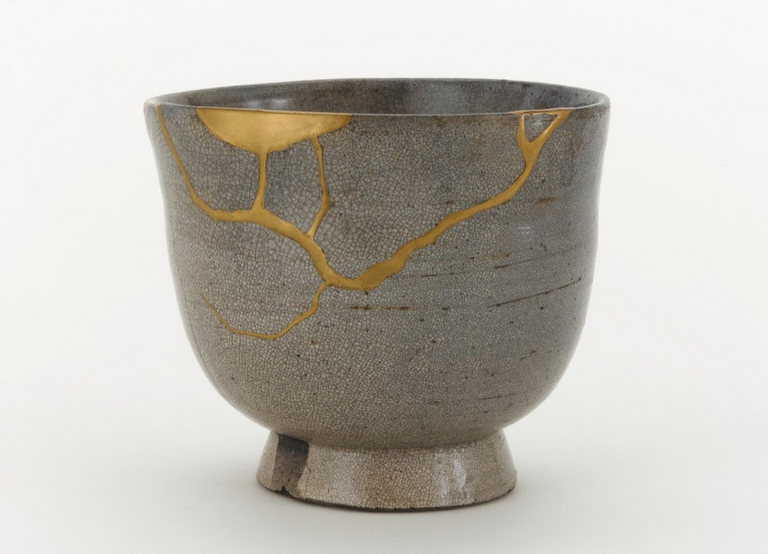 Image Source
What Wholeness from the Feminine Looks Like
When I access my wholeness using a feminine approach, I accept that I am already perfect, beautiful and protected.
That doesn't mean I have never been harmed or that I cannot be further harmed. It doesn't mean I haven't been wronged or cannot be further wronged.
In Kintsugi pottery, it's not that the ceramic cup was never broken. It's not that it might not have had even chunks taken out of it. It is that those missing pieces have been replaced with an even finer substance, gold.
The result is something even more beautiful and valuable than the original.
When we draw upon our feminine power, we allow ourselves to be affected by the adversity of life just as much as the beauty and kindness of life. We allow ourselves to become more than what we were. We value ourselves not despite our adversity, but because of how it has shaped us. We love ourselves as who we are so thoroughly that there is no role for anger at our creation.
And in this we find the healing.
As we open our hearts and minds and surrender to the healing gold of the goddess, it flows in and fills the holes created by all our missing pieces where life wounded us.
We accept that we cannot heal ourselves.
We accept that we don't know how to do this.
We accept that it can and will be done for us, if only we will allow it to be.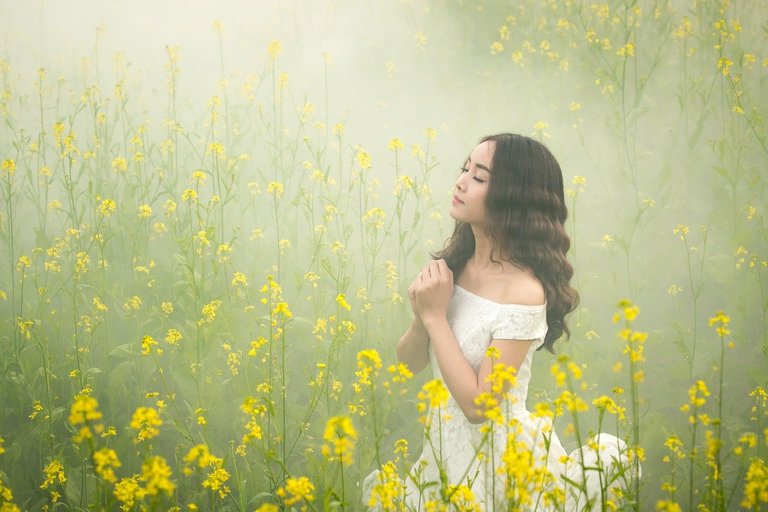 Image Source
Will you surrender your woundedness for wholeness?
Will you surrender your anger for love?
Will you accept that you are a masterpiece?
My prayer for you is that you say, "Yes."
In your wholeness you will not be less powerful. Indeed, you will be more powerful. You will also still have access to your masculine power to defend self and others, and in fact even more so. Nothing will be lost, and much will be gained.
And then let us dance in celebration!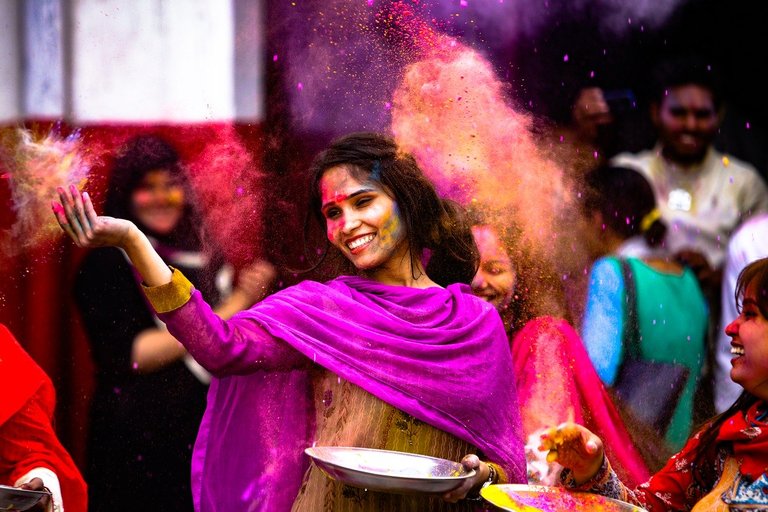 Image Source
---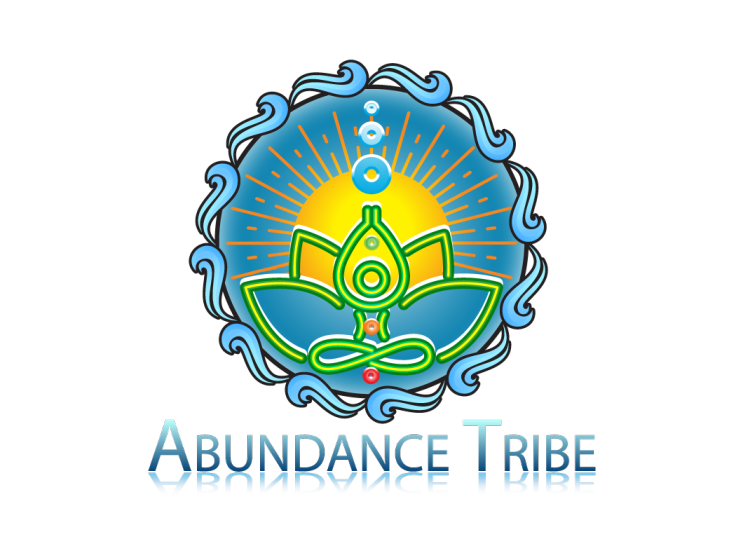 ---
(All text and images (except the AT logo) are by the author, unless otherwise credited. This is original content, created expressly for HIVE.)