It seems as if I've been pulled into a swirling vortex of spiritual teachings lately. I recently started studying with a friend of mine who teaches energy healing. I've wanted to for years, but she always taught in person and 3 hours from where I lived. Now with the lockdowns she has, like many people, moved her work online. As such, now that I'm hours away by plane it is actually easier to study with her.
Doing that work seems to have been a major catalyst for even more information to flow to me that is moving me forward in my spiritual development. That includes in how I am holding the energy of the difficult times in which we live.
And Now What?
Let's think about what year we're living in this 2020.
We are living in 1918 by way of a global pandemic.

We Americans (and some others) are living in the 1930s by way of the rise Fascism.

We are living in the 1960s by way of civil rights coming to the forefront of mainstream consciousness.

We are living in the 1970s by way of economic stagflation. (Next year we may wind up back in the 1930s on this front as well.)

If the psychopath American president has his way, we'll also be back in the 1860s by way of a civil war.
Even if that doesn't happen you must admit, this is quite a year!
And this isn't just for Americans, though I recognize we are proving to be quite the problem for all life on Earth. (Sorry)
But other countries have aspects of this unfolding in their midst too. We as a species are being called out and hopefully called up.
The Feminine
What I'm seeing needed most is the embrace of the feminine. That is within both men and women. Both have been trained to reject things like vulnerability, connection, value for nurturing, and simple joyful being without accomplishing the acquisition of more, more, more. A sense of enoughness and satisfaction, of peace. Of loving all our children equally.
More power over others. More extraction, from the planet and from each other. More possession of things. Even more creation of things. More status in endless hierarchies of make believe value. These are the insatiable desires fundamentally causing all the woes we're going through right now. If we continue putting these ideas as central to our value system and way of life, we will continue to burn ourselves alive, however slowly.
If we can recenter the feminine value system, we can begin the process of healing this world and our cultures so badly need. Only once we relearn and re-integrate the feminine in its purity can we also re-establish the healthy interplay between masculine and feminine in balance.
That respectful interplay of opposites in balance is actually what the world needs to sustainably support our thriving. But right now we are so far in one direction that balance requires a pretty hard pivot in the opposite direction.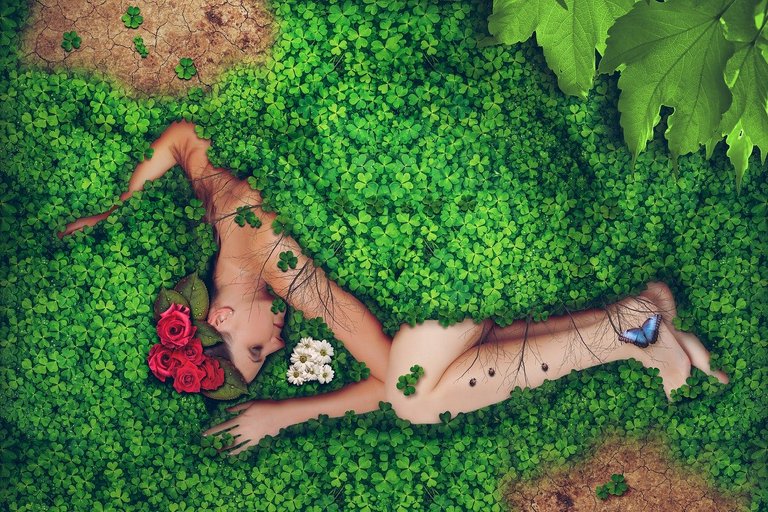 Image Source
You
Whether you are studying energy healing or not, I hope you are picking up on the spiritual lessons on the wind. I hope you're resonating yourself with the need to bring the feminine more strongly into your life if you haven't previously made such a commitment.
This weekend I'm watching Time of the Sixth Sun. It's a documentary movie and series. It's free to watch this weekend, but you have to buy it after tonight. It has been so deeply stirring to move from my online dance gatherings into listening to indigenous wisdom from around the world, then back into dance, over and over the last few days. I've spontaneously started using my rattles and other hand instruments as a part of my dance.
The use of the instruments that have a feminine sound to them (ones with gentle bells from Bali) have touched my heart at times enough to bring me to tears.
I think a part of re-calibrating to the feminine includes mourning the abuse the feminine has experienced for several thousand years. that is all around the world.
Whether you are from Africa, Europe, America, the South Pacific or wherever, you come from a family line that eventually traces back to people who lived in harmony with Mother Earth. Your people honored and valued the Earth and the feminine cycles that bind us all to the Earth. They valued community, love, time spent in each other's presence. They sang, and danced, and ate, and worked out of love for their community.
Depending on where your ancestors are from, you have to go back farther and farther in time to get to that, but it's there for everyone. That is how humans first lived in communities. People cared for each other.
The isolation, anger, mistrust and selfishness that have become the norm in our cities is not some truth about humans. It's just what we can see emerges when we are cut off from parts of ourselves, particularly the feminine parts of ourselves.
When we come into full harmony and love with ourselves, only then can we extend that to others and help support a world of harmony and love.
We cannot give what we haven't discovered within ourselves.
So this is my invitation to you to spend some time this next week making an effort to dive into a more feminine experience of life in some way. It may be dancing alone in your backyard. It may be making a flower arrangement. It may be taking a bath with flowers or scented oils in the water. Or perhaps it's about how you'll relate to others, perhaps offering a foot massage without asking for anything in return. Or allowing someone to give you a foot massage without thinking you now need to offer something in return. Giving/receiving without any expectation of anything in return as payment. Flowing love for the joy of simply watching someone blossom in the light of your love or allowing yourself to blossom in the light of someone else's love for you.
These are just a few of countless ideas for how you might do this. Entertain yourself by coming up with your own ideas for how you might more deeply embody and enact love, generosity, nurturing, connection, openness to receiving, and/or vulnerability at this time in your life.
The world is waiting for you to come fully alive.
---
Originally I just wrote this post because it's what's on my mind. Then I discovered the Sacred Feminine Writing Contest which perfectly matches what I just wrote!
I encourage you to enter the contest too. Perhaps your ideas for how you might more fully bring the feminine into your life this next week can be your starting place.
---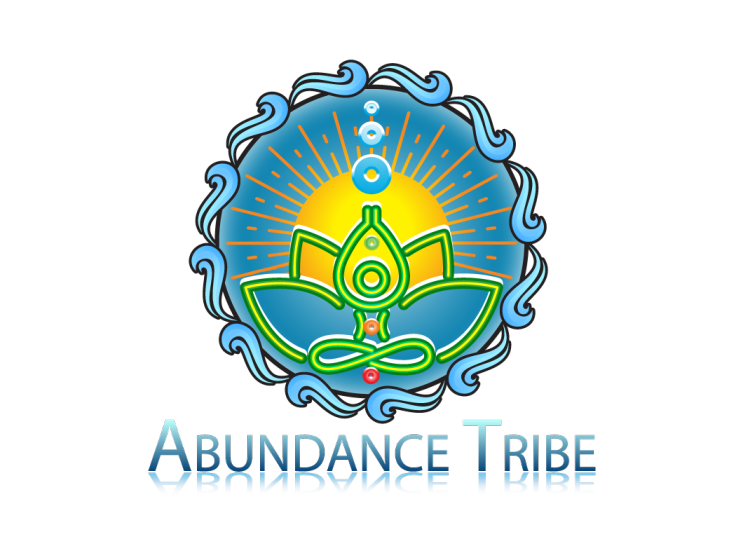 ---
(All text and images (except the AT logo) are by the author, unless otherwise credited. This is original content, created expressly for HIVE.)