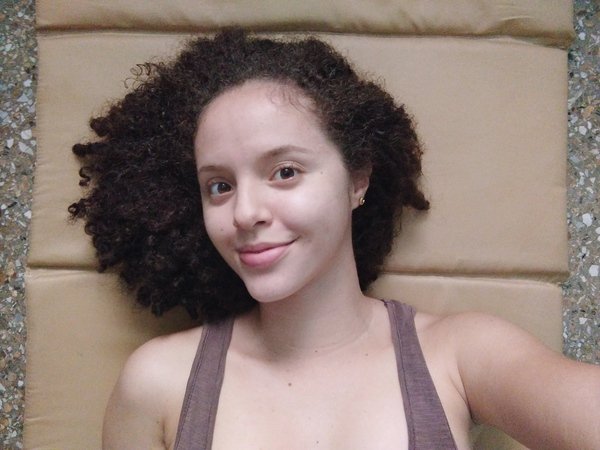 ---
¡Saludos, hivers!
Para quienes aún no comprenden a que se refiere el mindfulness, este comprende tener atención plena a este instante, con bondad, curiosidad y consciencia, retomando la concentración en caso de dispersarte en tus pensamientos, evitando la autocrítica. Existen varias técnicas sencillas de practicarlo, hoy quiero compartirles una que ha sido mi favorita hasta ahora: Escaneo corporal.
Como un escáner que proyecta luz sobre la imagen que debe tomar y recorre línea por línea lo que está impreso en ella mediante sensores, analizando cada píxel y asignándole un valor, para luego convertirlo en un archivo digital que podemos editar o modificar desde la computadora, así mismo, a través de la luz de la atención plena y la contemplación de cada una de nuestras sensaciones corporales obtendremos información valiosa que podremos analizar y por qué no utilizarla para modificar y mejorar como nos sentimos.
Hello, hivers!

For those who do not yet understand what mindfulness refers to, it involves paying full attention to this moment, with kindness, curiosity and awareness, regaining concentration in case you become scattered in your thoughts, avoiding self-criticism. There are several simple techniques to practice it, today I want to share with you one that has been my favorite: Body Scanning.

As a scanner that projects light on the image to be taken and runs line by line what is printed on it through sensors, analyzing each pixel and assigning it a value, and then convert it into a digital file that we can edit or modify from the computer, likewise, through the light of full attention and contemplation of each of our body sensations we will get valuable information that we can analyze and why not use it to modify and improve how we feel
---
🧘🏻‍♀️¿Cómo practicar el escaneo corporal?
Se suele practicar acostado. Durante este ejercicio, si puedes, ábrete a los sentimientos y sensaciones, y acércate a ellos; si les das la oportunidad, tal vez descubras que se van disipando ellos solos. No obstante, si sientes que hay algo que no puedes manejar, haz una pausa y considera recurrir a un profesional que te oriente en el manejo de tus sentimientos al respecto.
How to practice body scanning?

It is usually practiced lying down. During this exercise, if you can, open up to the feelings and sensations, and get closer to them; if you give them the opportunity, you may discover that they dissipate on their own. However, if you feel that there is something you cannot handle, pause and consider turning to a professional to guide you in handling your feelings about it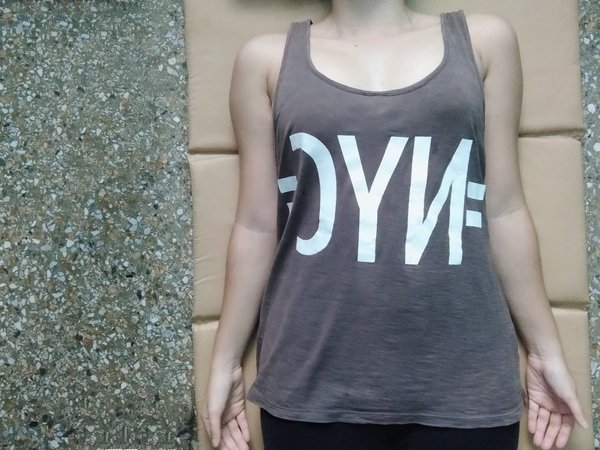 🧘🏻‍♀️ Breves indicaciones:
Guarda al menos 20 minutos para el escaneo corporal y busca un momento y lugar en el que no te molestarán, en el que te sientas cómodo.

Puedes quitarte los zapatos, lentes o pulseras para sentir mayor comodidad. Además, puedes aflojar cualquier prenda que sientas apretada.

Acuéstate en la cama o en una colchoneta con los brazos estirados a los lados de tu cuerpo. Siente el peso de tu cuerpo sobre la esterilla o cama.

Observa tu respiración, concéntrate con pasa el aire a través de tus fosas nasales o como se mueve tu abdomen.

Progresivamente dirige tu atención a alguna parte de tu cuerpo, puedes iniciar por los dedos de tus pies, ¿rozan con tus calcetines? ¿Sientes frío o calor?

Manteniendo tus respiraciones, ve ascendiendo reconociendo y contemplando las sensaciones en la planta de tus pies, en tus tobillos, en tus rodillas, en tu pelvis, caderas, glúteos, abdomen, espalda.

Lleva la atención al pecho, sé consciente de los latidos del corazón, si puedes. Siéntete agradecido de que todos estos órganos vitales estén funcionando y eso te permita estar vivo.

Observa los brazos, comenzando por las puntas de los dedos y ascendiendo hacia los hombros.

Céntrate en el cuello. Luego dirige la atención a la mandíbula y nota si está apretada. Siente los labios, el interior de la boca, las mejillas, la nariz, los párpados y los ojos, observa si tienes el ceño fruncido.

Finalmente, sonríe, agradécete el tiempo que has tomado para realizar esta rutina y esfuérzate en conservar este estado de consciencia plena en tu cotidianidad.
Indications:

- Save at least 20 minutes for the body scan and find a time and place where you won't be disturbed, where you feel comfortable. You can take off your shoes, glasses or bracelets to be more comfortable. You can also loosen any clothes that feel tight.

- Lie down on a bed or mattress with your arms stretched out at your sides. Feel your body weight on the mat or bed.

- Watch your breathing, concentrate on passing air through your nostrils or moving your abdomen.

-Progressively direct your attention to some part of your body, you can start with your toes, do they rub against your socks? Do you feel cold or hot?

- Keeping your breathing, go upwards recognizing and contemplating the sensations in the sole of your feet, in your ankles, in your knees, in your pelvis, hips, buttocks, abdomen, back.

- Bring your attention to your chest, be aware of your heartbeat if you can. Be grateful that all these vital organs are working and that it allows you to be alive.

- Watch your arms, starting with your fingertips and working your way up to your shoulders.

- Focus on the neck. Then direct your full attention to the jaw and notice if it is clenched. Feel your lips, the inside of your mouth, your cheeks, your nose, your eyelids and your eyes, and see if your brow is furrowed.

- Finally, smile, be grateful for the time you have taken to perform this routine and strive to maintain this state of full awareness in your daily life
---
Si en este momento que me lees estás sentado o sentada, puedes intentarlo también. Recuerda realizar este proceso con amabilidad y aceptación, evitando juzgarte si te desconcentras. 💜
If at this time you are reading to me you are sitting down, you can try it too. Remember to carry out this process with kindness and acceptance, avoiding judging yourself.
---
🧘🏻‍♀️ Algunas ventajas de esta práctica: Conectas con tu cuerpo, sales del modo automático de vivir, ejercitas tu atención, progresivamente conoces mejor las reacciones de tu cuerpo ante ciertas situaciones del día.
Some advantages of this practice: You connect with your body, you get out of the automatic mode of living, you exercise your attention, you progressively know better the reactions of your body to certain situations of the day
---
Fotos de mi galería personal
Photos of my personal gallery
---
¡Gracias por leerme! Nos vemos en un próximo post. Besos.
Thanks for reading me! See you. Kisses.