This post is written in two languages, you will find a text completely in English followed by one completely written in Spanish.
Este post esta escrito en dos idiomas, encontraras un texto completamente en ingles seguido de uno completamente escrito en español.
---
In order to raise funds to support the indigenous community Wotujja and grandfather Jatüpa with the purchase of resources and soccer shoes for the youth team of Alto Carinagua for the championship to which the team was qualified, we have held a ceremony in which everyone contributed a grain of sand and the contributions range from dollars in cash, through merey seeds, to clothing collections for children and mothers.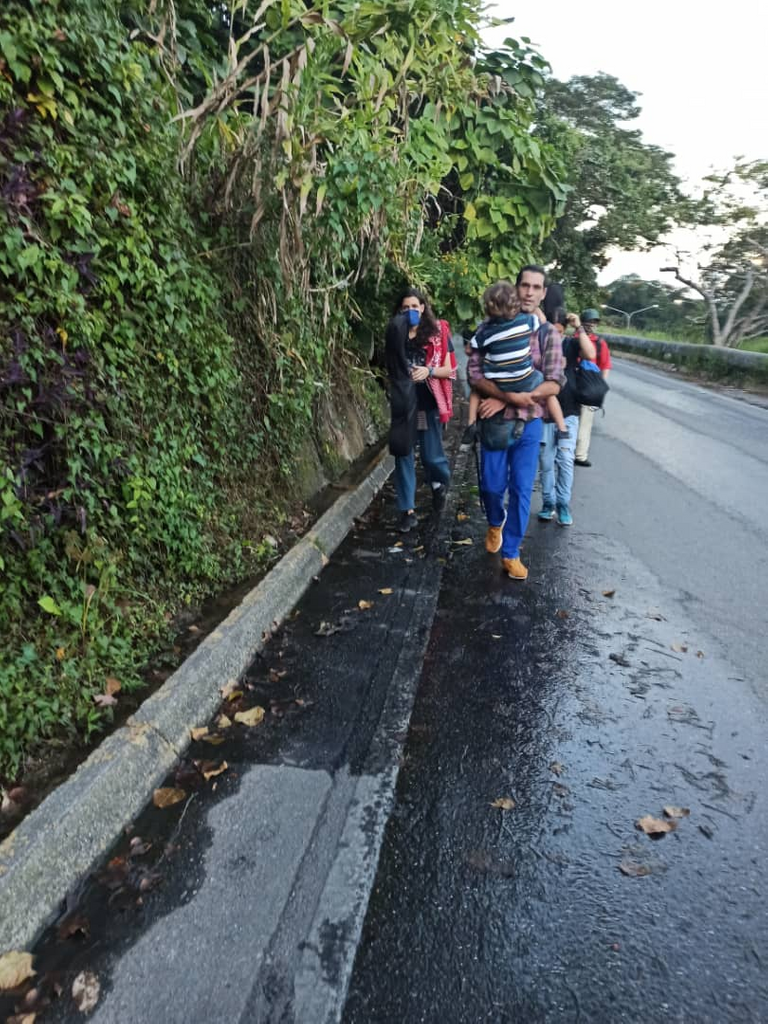 We started the ceremony early in the afternoon as the location was a 40-minute walk from the Castellana, Caracas. Because one of the friends who was going has a condition of wear and tear on his bones, we had to be on the lookout and help him during the climb that took us about 1 hour and a half.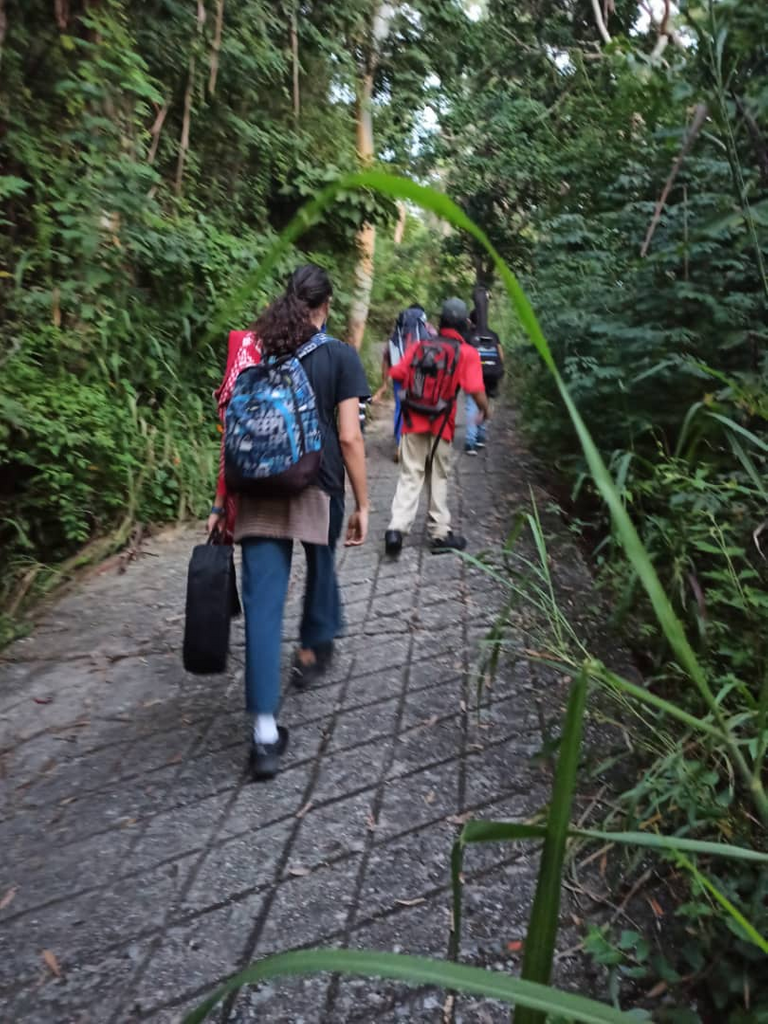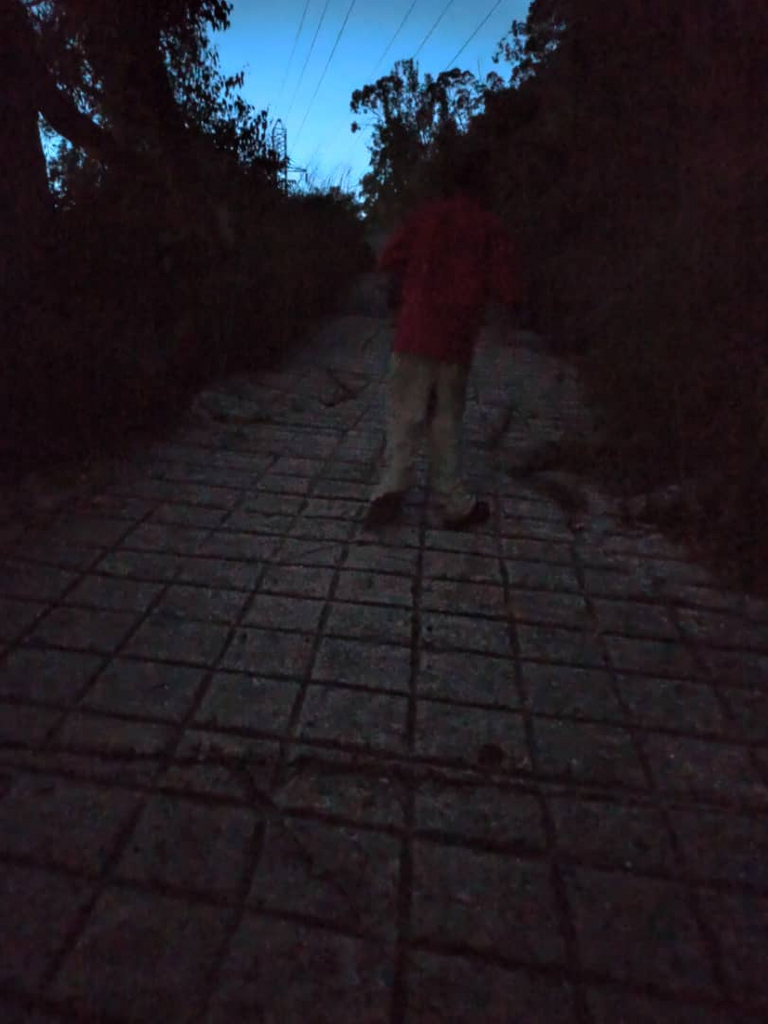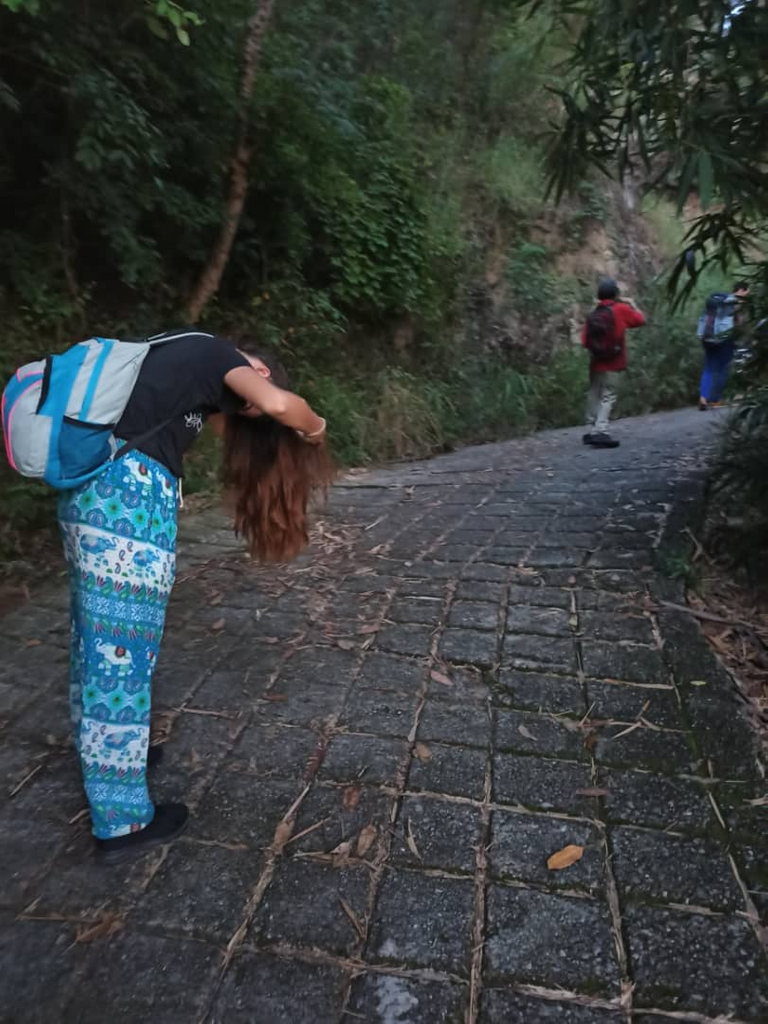 and of course, on the way we got through some typical mishaps of the area and carelessness when walking.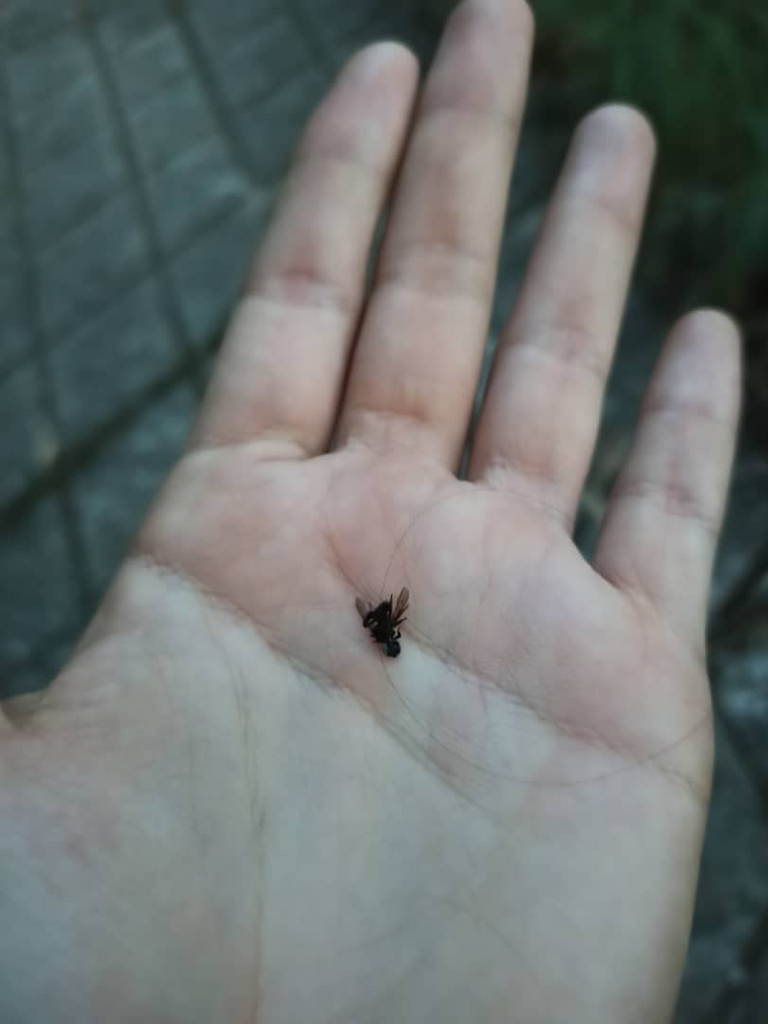 That after a good practice of kuami kiachi we managed to overcome, this has happened to me several times before and we can assure you that it is a pretty unpleasant feeling to be tormented by Meliponini hahaha. The landscapes were getting dark and the city began to shine, the sky that before was cloudy forgave us and blessed us letting us reach the meeting point where we started this spiritual healing ceremony.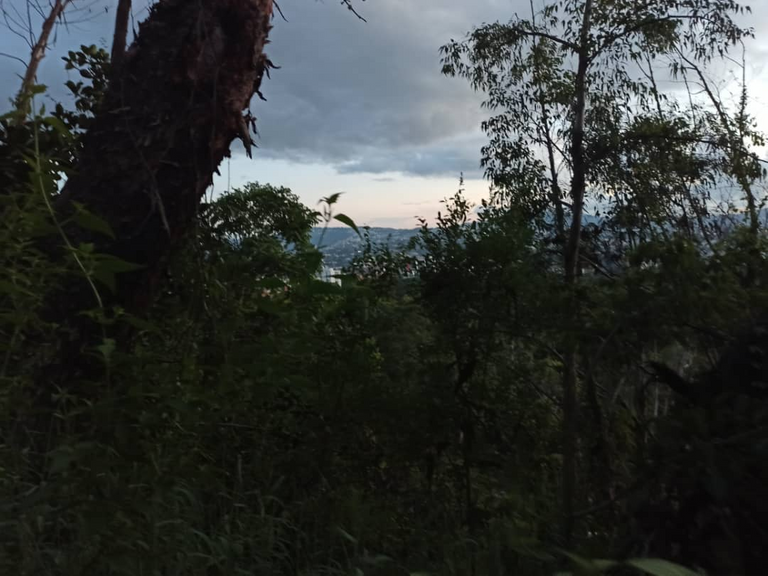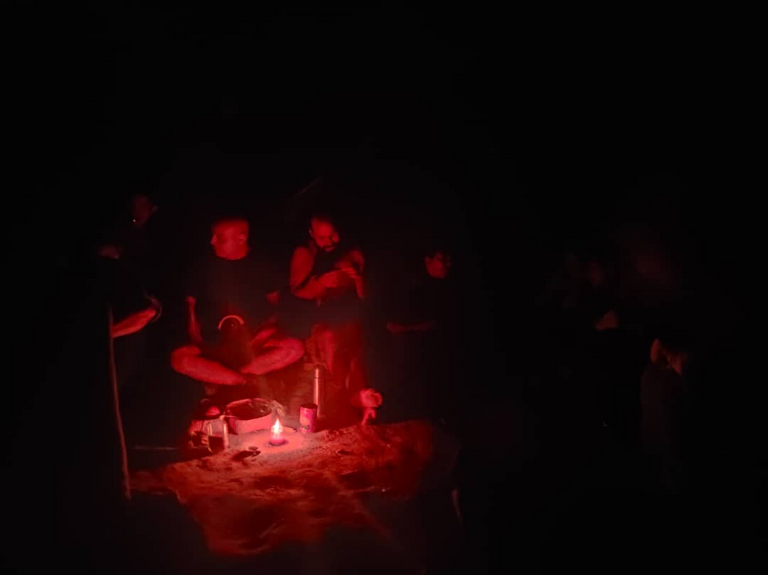 The evening unfolded as we talked about the work that has been done. The grandfather is very happy with the support and from his churuata he makes sure that his family is well that obviously includes us in their daily prayer.
Much understanding for all as these are times where support must be present, both for those who are going through weaknesses and for those who remain strong by holding a transmutation energy. Some surprising people, good old friends with the willingness to work as a team.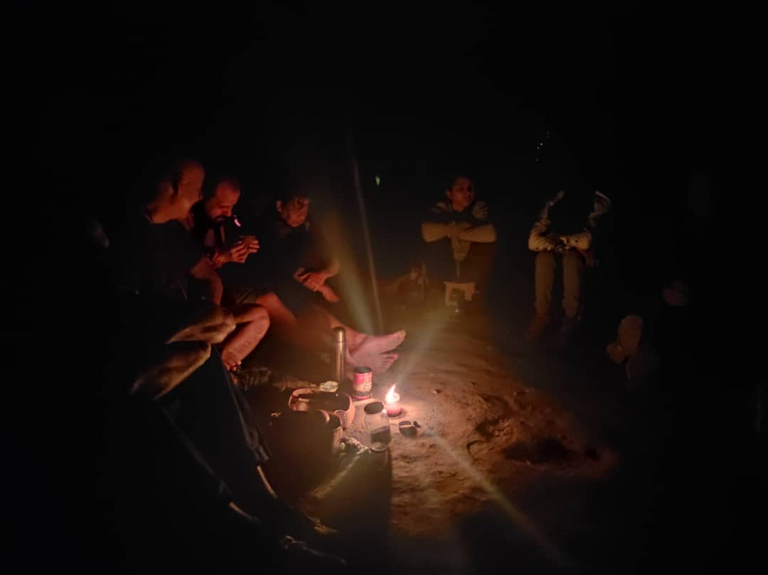 Grandfather Jatüpa once commented in the churuata that we met to solve all our problems with the ñua as a tool for meeting the energy of Chejeru, but that what was really important was to share. To talk and share experiences so that we can all grow through the experiences of our brothers.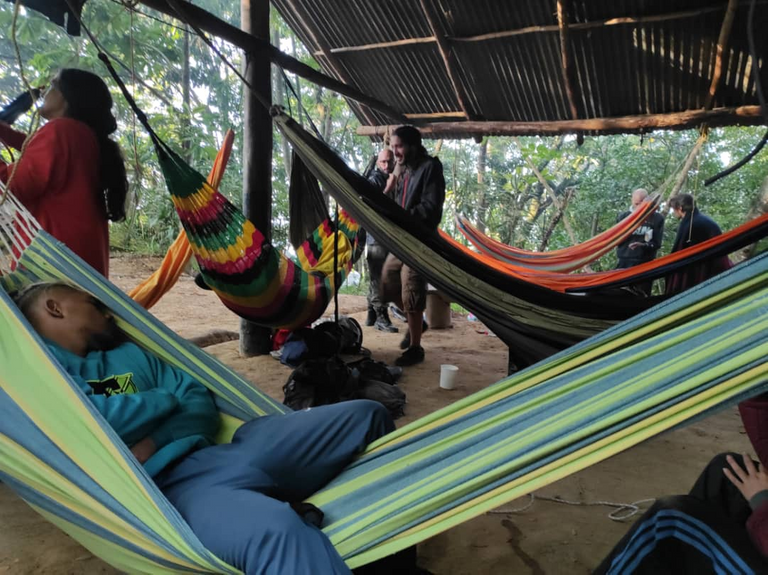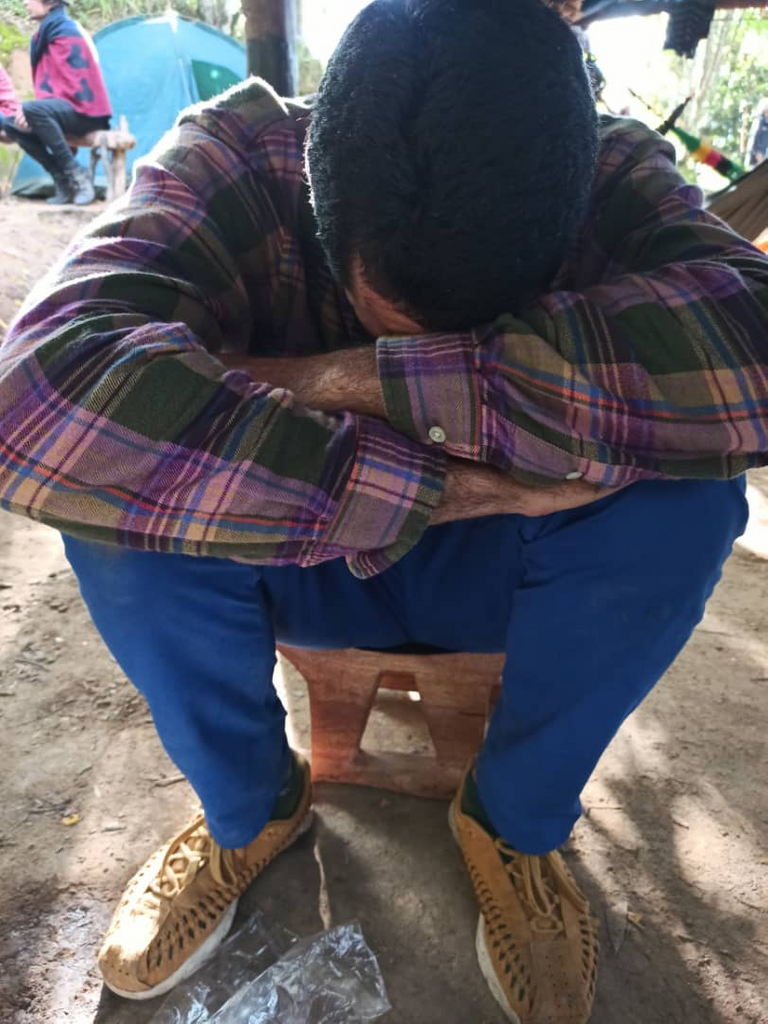 Fruit, peanuts, bread and fresh spring water...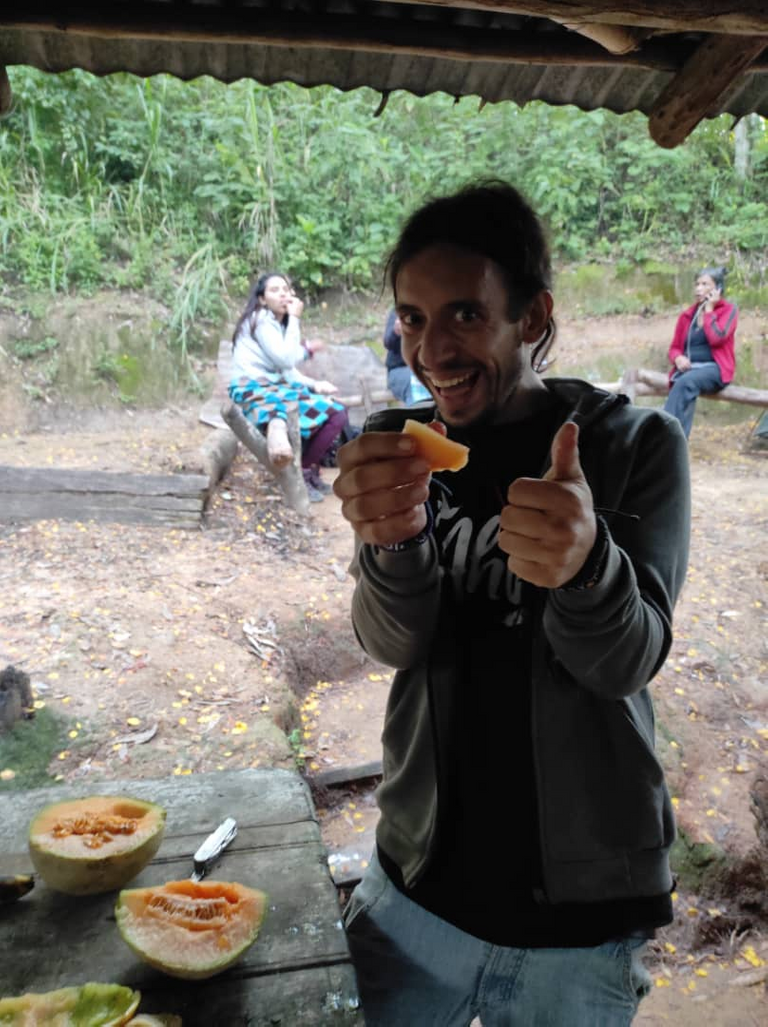 And to go down, barefoot and the best vibes to get well to our homes.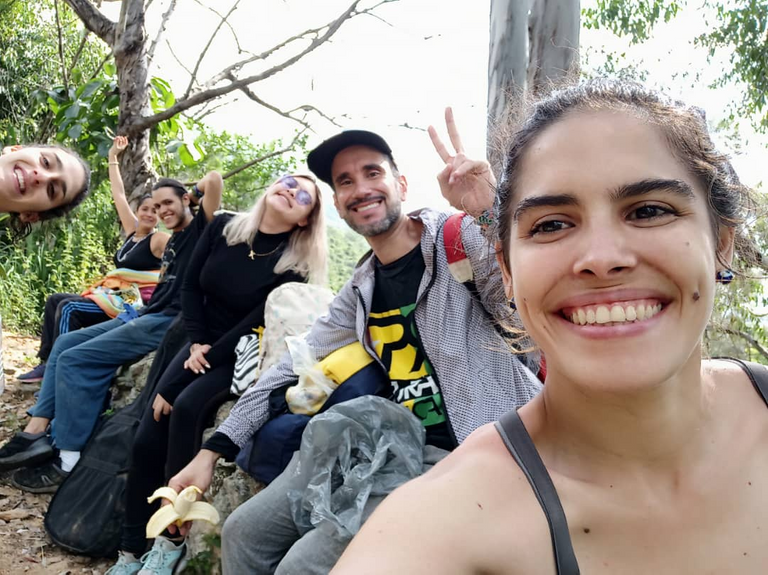 Budget and collection.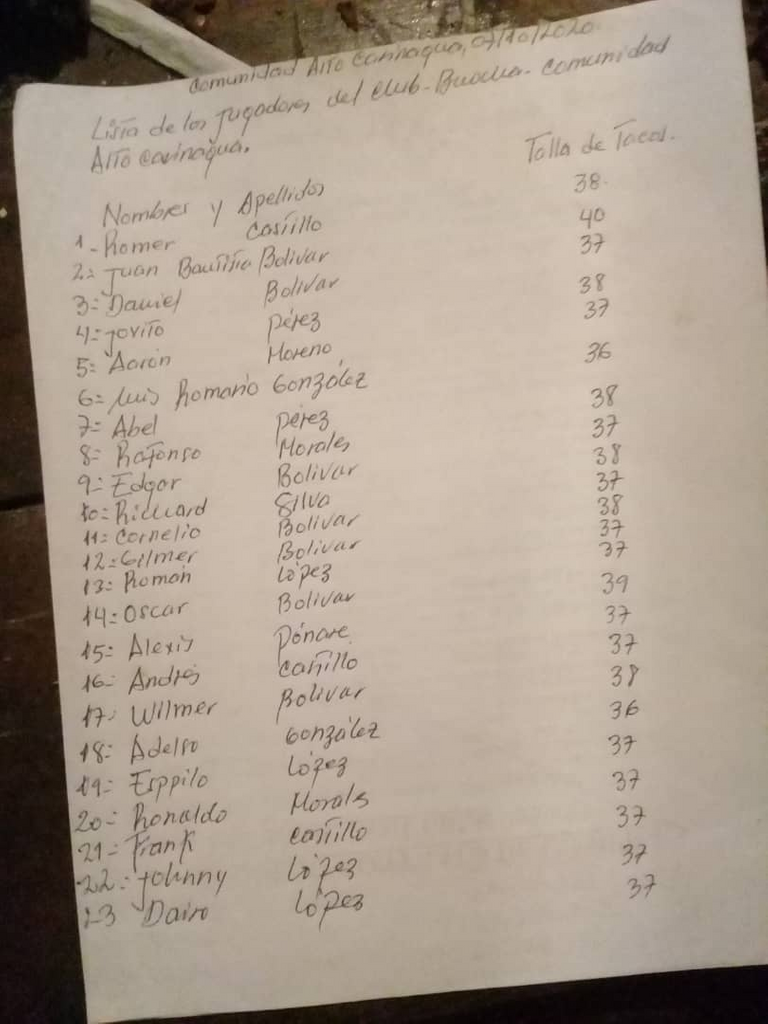 In total we needed $690 to purchase 23 soccer cleats for the entire team. and between all of us we were able to reach the sum of $130 in cash, plus about $50 to contribute via transfers and other forms of payment available. Without a doubt a very complete job with the joy of having been carriers of the service of the heart that feeds on beautiful smiles.
For the moment the total sum was not reached but the work remains to continue walking and next week we will organize a new meeting with the same purpose, "To help maintain the ancestral knowledge that rests in our original tribes and in turn provide us with knowledge of our roots so we can grow strong as the yopo tree "
Thank you for joining us in this adventure. We hope you can receive a little bit of this vibration that goes from our hearts to your little world. Hugs.
Adiwa.
If you wish to contribute a grain of sand, you can do so through your Hive account, also if you wish to donate used clothing, food or personal hygiene items, you can send them by mail with address (Puerto Ayacucho- Amazonas) in the name of Rafal Lopez C.I. V-14.565.516, son of the shaman Rufino.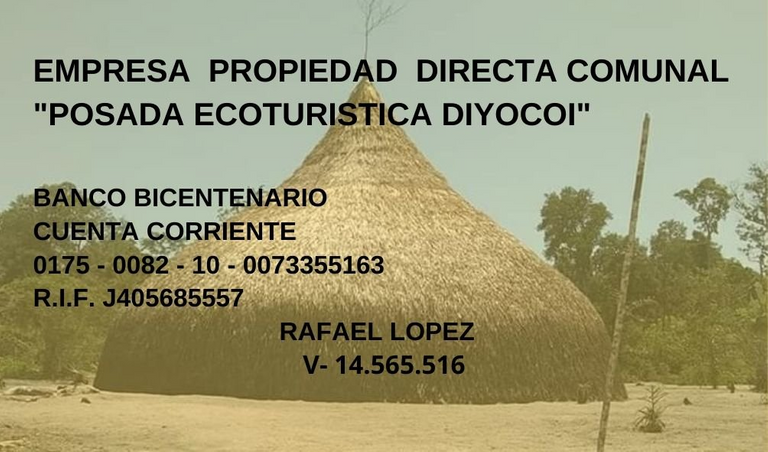 Or if you want to contribute in:

---

Con la finalidad de recaudar fondos para apoyar a la comunidad indígena Wotujja y al abuelo Jatüpa con la compra de recursos y zapatos de fútbol para la selección juvenil de Alto Carinagua para el campeonato al que el equipo quedo calificado, hemos realizado una ceremonia en la que todos aportamos un granito de arena y los aportes van desde dolares en efectivo, pasa por semillas de merey, hasta llegar a recolectas de ropa para los niños y madres.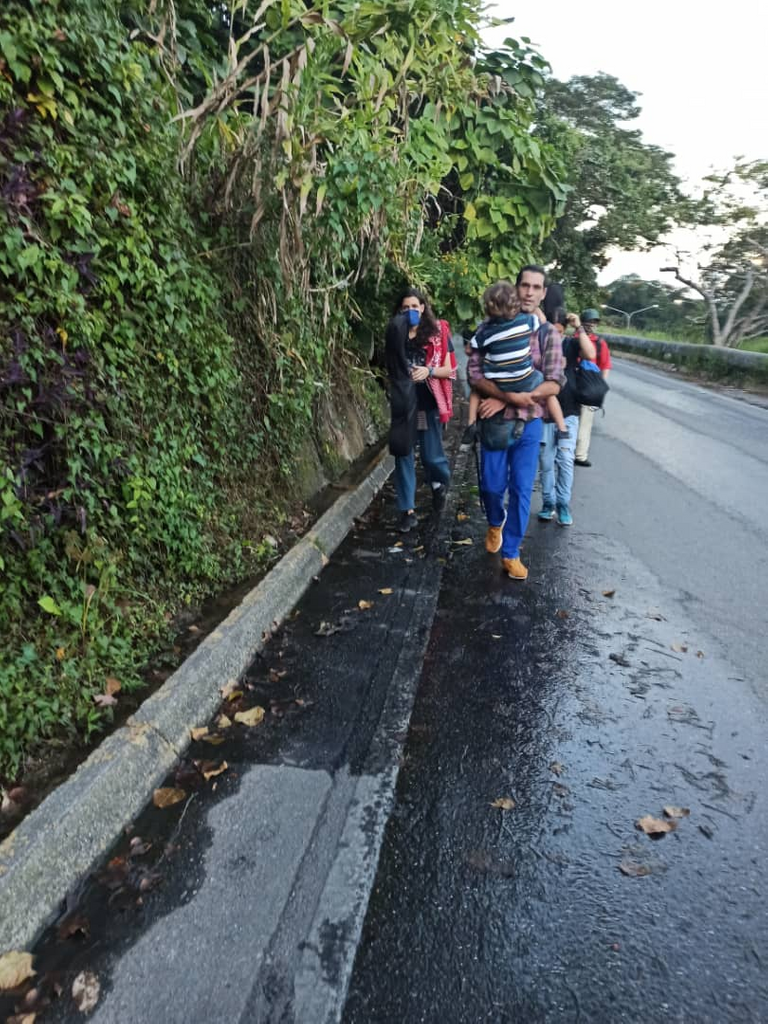 Comenzamos la ceremonia desde temprano en la tarde pues la locación se encontraba a 40 minutos caminando desde la castellana. Debido a que uno de los amigos que iban tiene una condición de desgaste en sus huesos, teníamos que estar al pendiente y ayudarlo durante la subida que nos llevo aproximadamente 1 hora y media.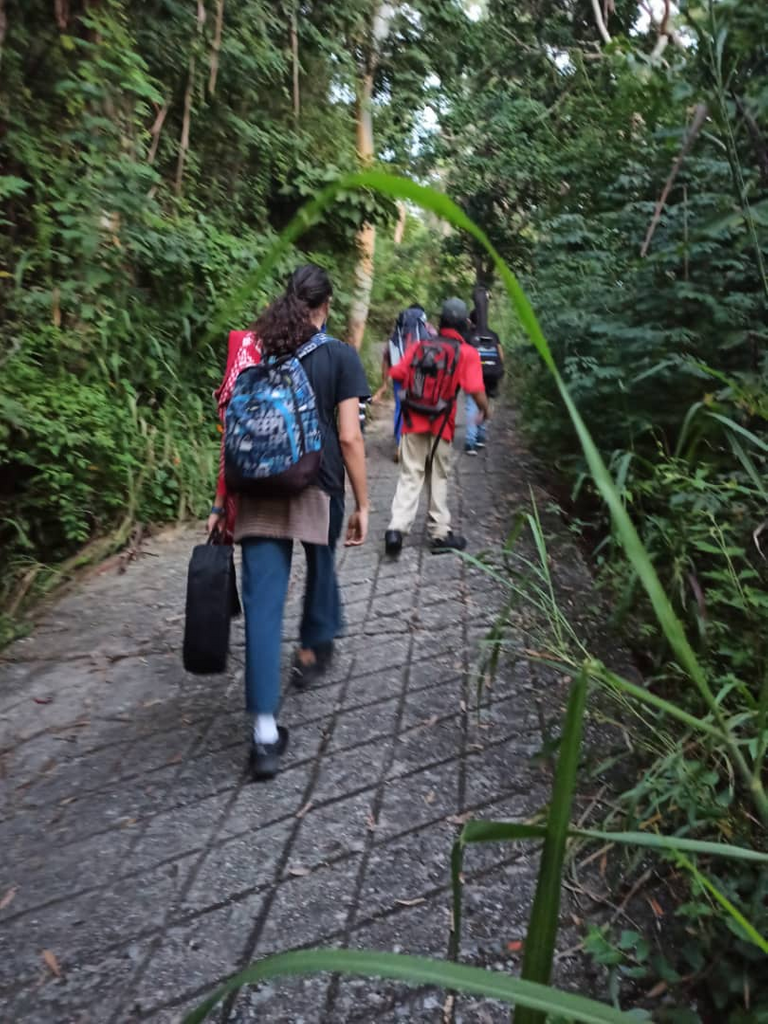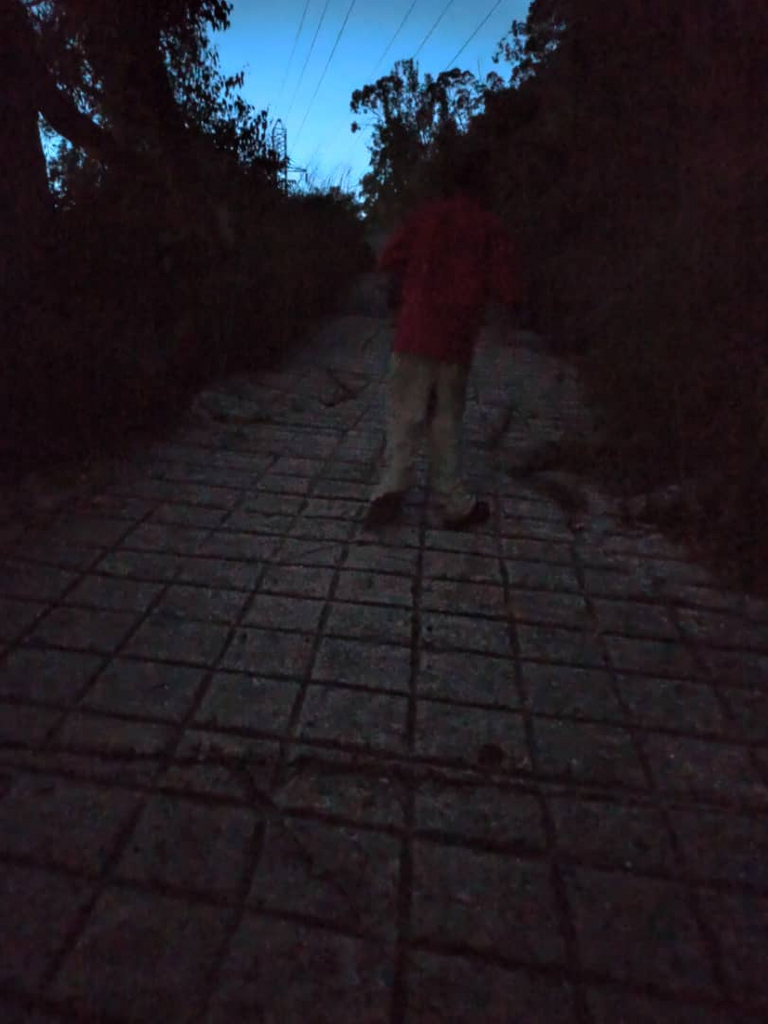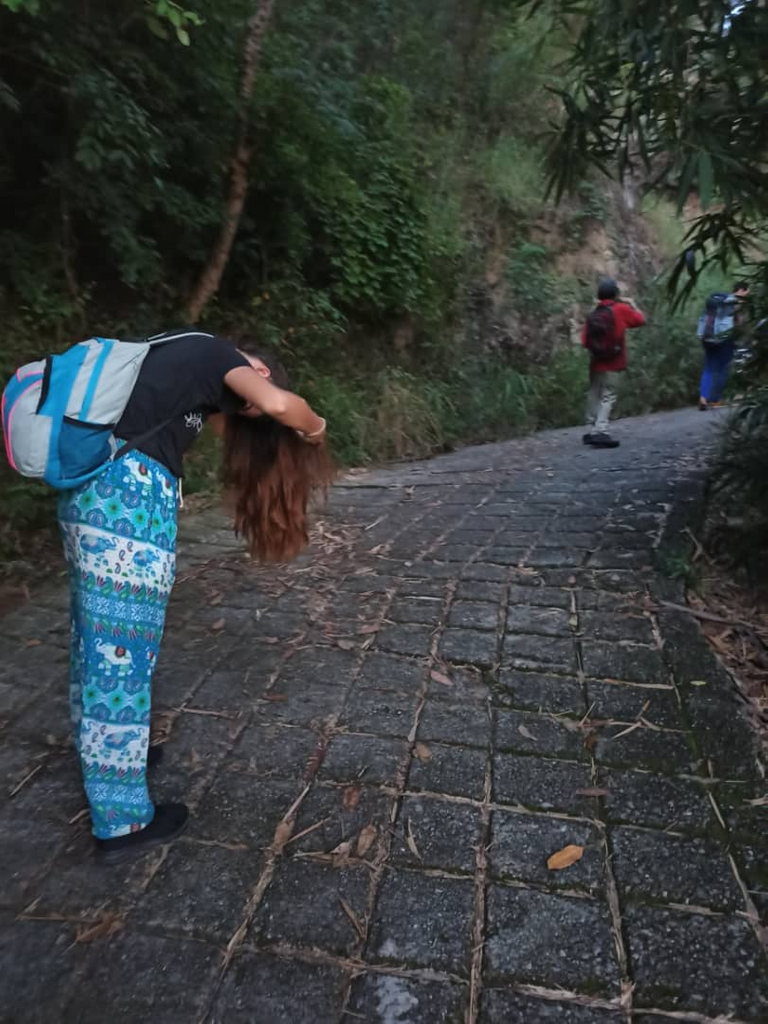 y claro que en el trayecto nos conseguimos con algunos percances típicos de la zona y del descuido al caminar.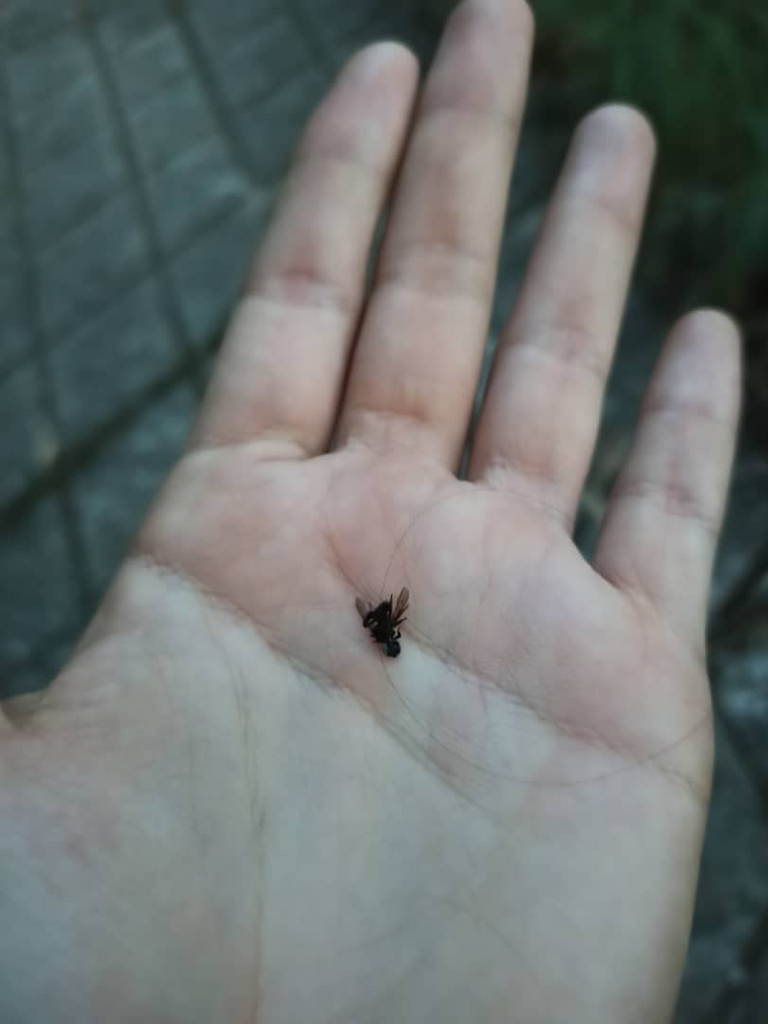 Que después de una buena practica de kuami kiachi logramos superar,esto me ha pasado varias veces antes y les podemos asegurar que es una sensacion bastante desagradable ser atormentados por pegones jajaja. Los paisajes se fueron obscureciendo y la ciudad comenzó a brillar, el cielo que antes se encontraba nublado nos perdono y bendijo dejándonos llegar al punto de encuentro donde dimos inicio a esta ceremonia de sanación espiritual.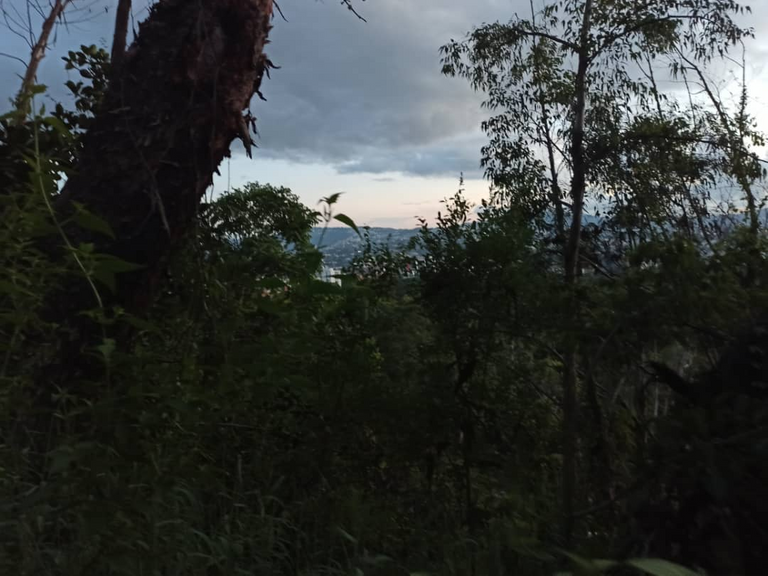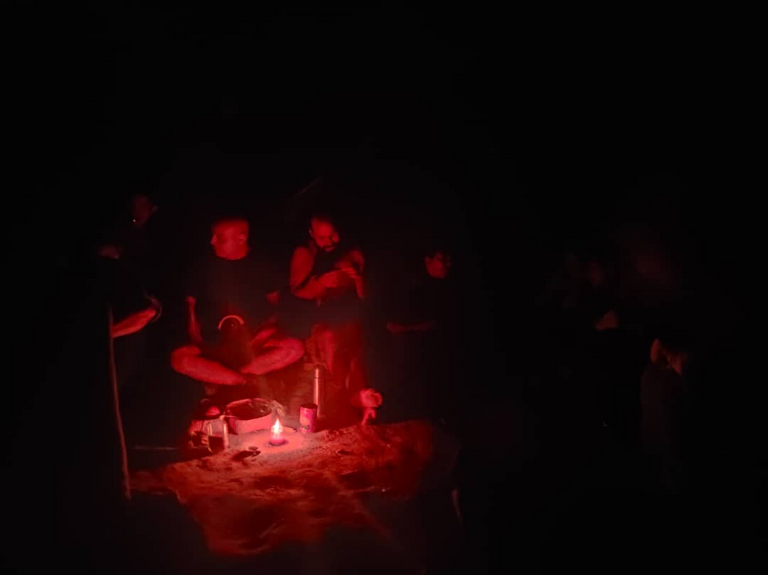 La noche se desarrollo mientras hablábamos del trabajo que se ha venido realizando. El abuelo esta muy contento con el apoyo y el desde su churuata se asegura de que su familia este bien que obviamente eso nos incluye en su rezo diario.
Mucho entendimiento para todos ya que son tiempos donde el apoyo debe estar presente, tanto para los que pasan por debilidades como para los que se mantienen fuertes sosteniendo una energía de transmutación. Algunas personas de sorpresa, buenos y viejos amigos con con la disposición de trabajar en equipo.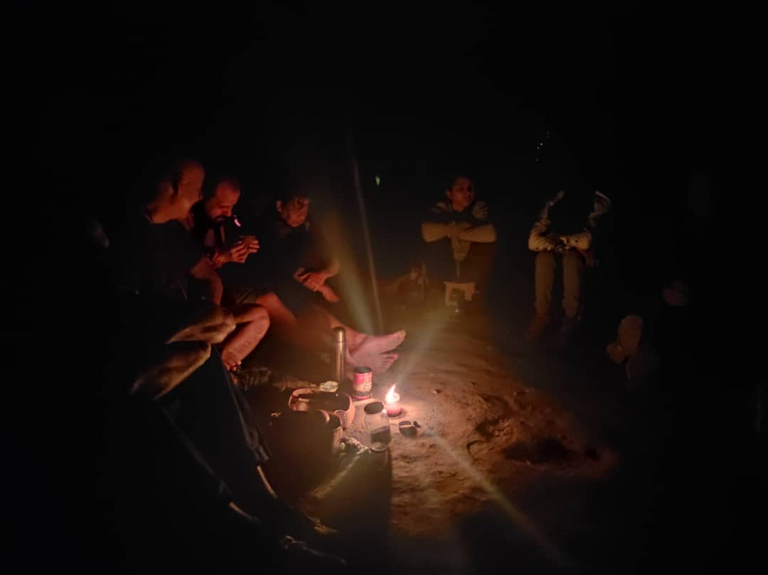 El abuelo Jatüpa una ves comento en la churuata que nos reunimos para solucionar todos nuestros problemas con la ñua como herramienta de encuentro con la energia de Chejeru, pero que lo realmente importante era el compartir. Hablar y compartir experiencias para que todos podamos crecer por medio de las las vivencias de nuestros hermanos.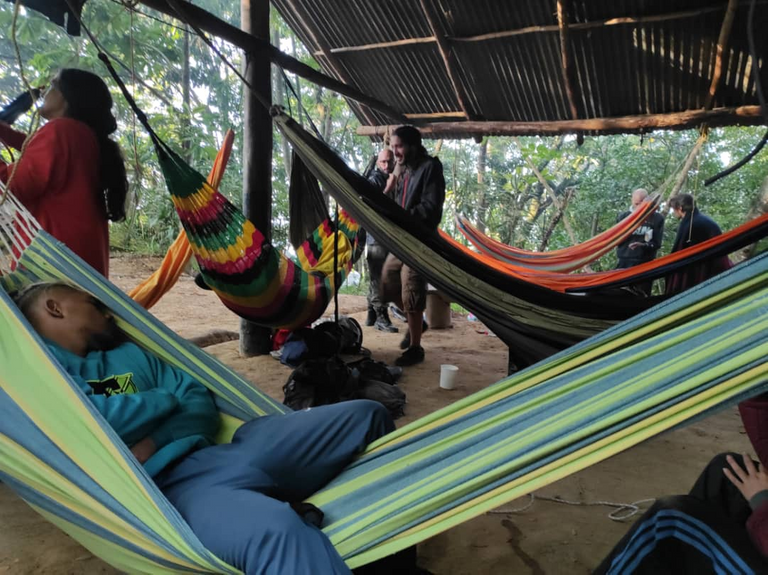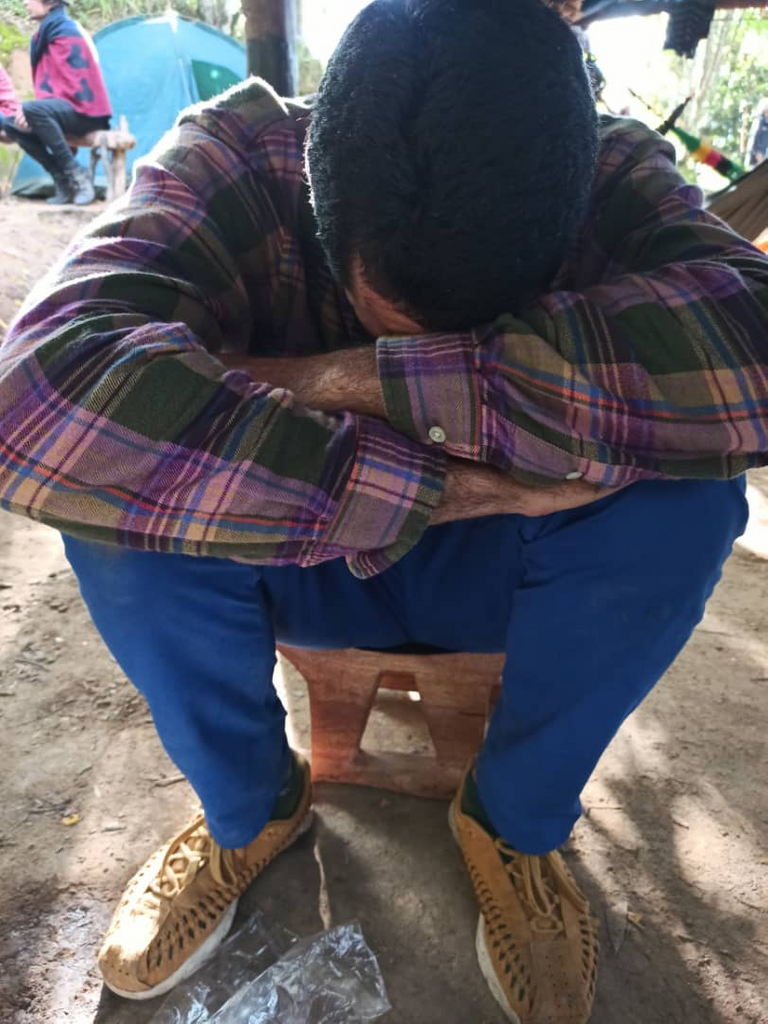 Fruta, maní, pan y aguita fresca de manantial.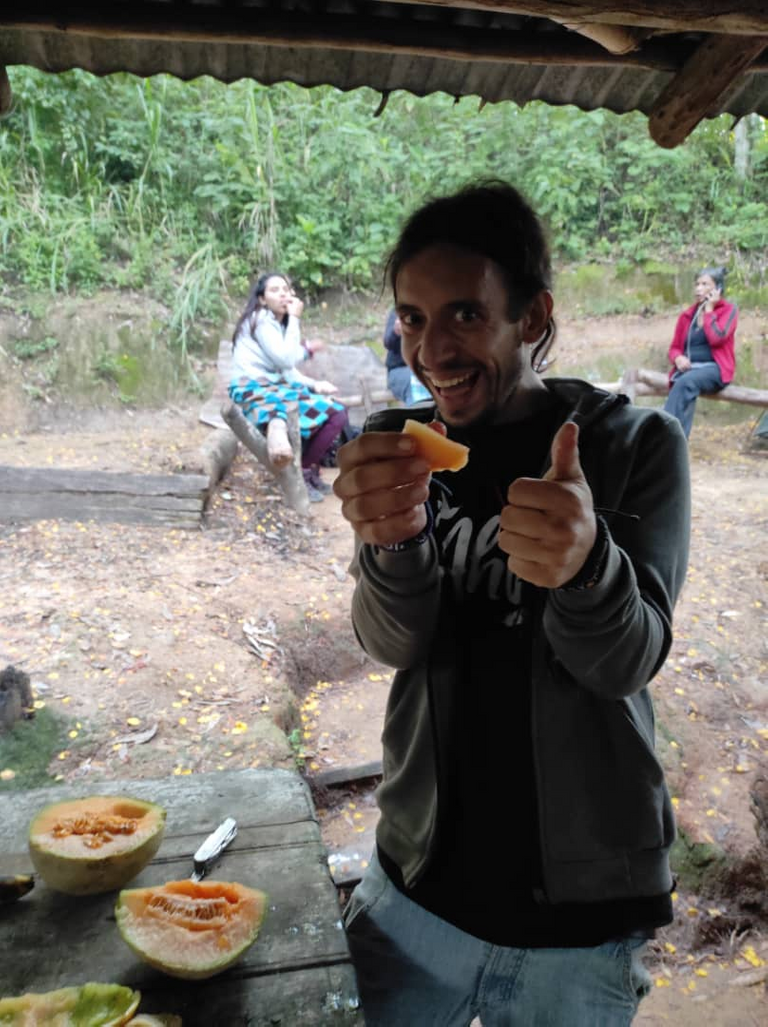 Y para bajar, pies descalzos y las mejores vibras para llegar con bien a nuestros hogares.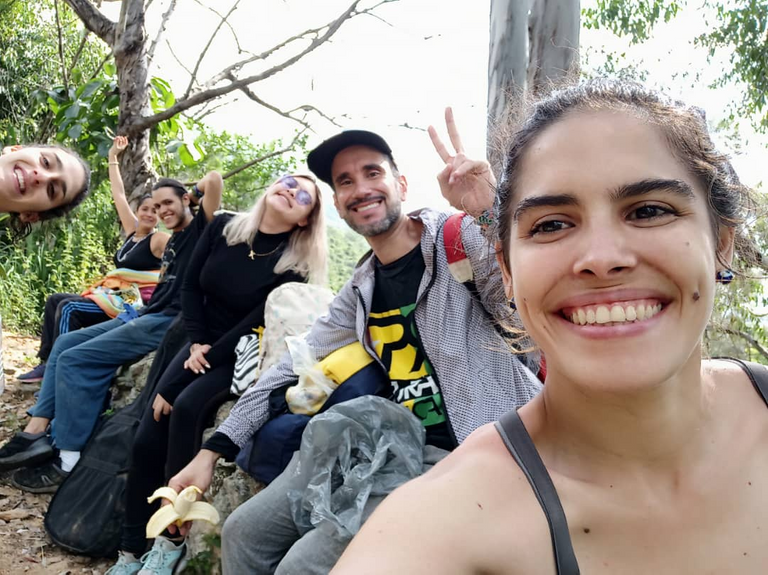 Presupuesto y recolecta.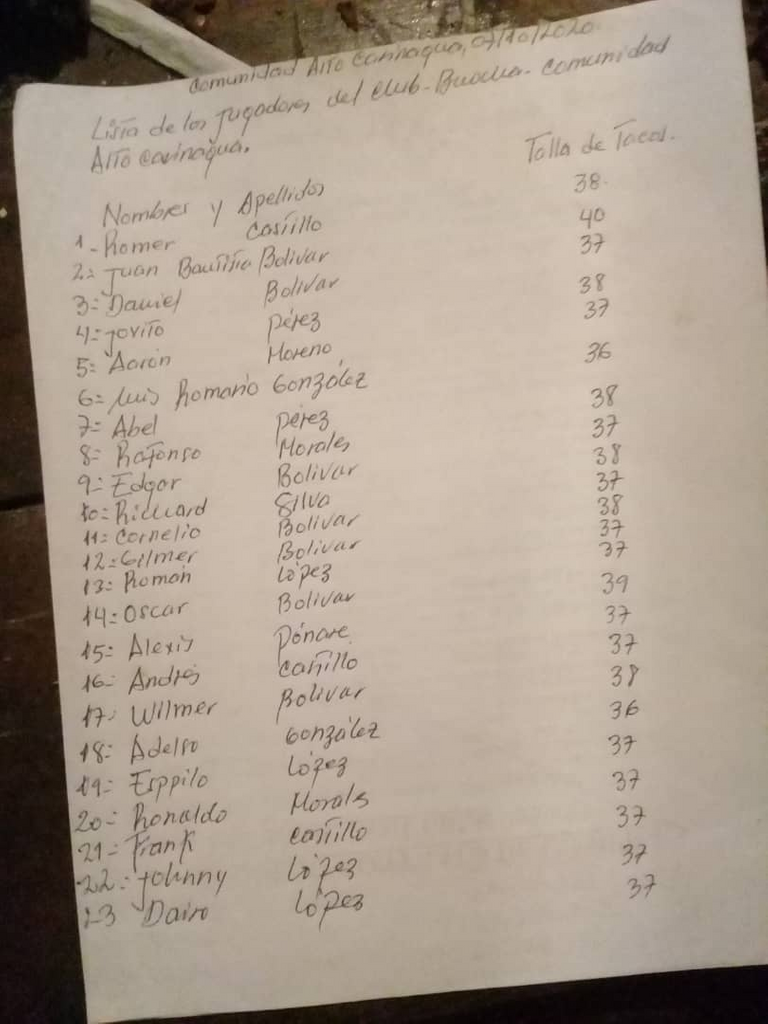 En total necesitamos $690 para hacer la compra de 23 tacos de fútbol para el equipo completo. y entre todos pudimos alcanzar la suma de $130 en efectivo, ademas de al rededor de $50 a aportar por vía transferencias y otras formas de pagos disponibles. Sin dudas un trabajo muy completo con la alegría de haber sido portadores del servicio del corazón aquel que se alimenta de sonrisas bonitas.
Por el momento la suma total no fue alcanzada pero el trabajo queda en seguir caminando y la semana entrante organizaremos una nueva reunión con la misma finalidad, "Ayudar a mantener el conocimiento ancestral que descansa en nuestras tribus originarias y que a su vez nos aportan conocimiento de nuestras raíces para así crecer fuertes como el árbol de yopo"
Gracias por acompañarnos en esta aventura. Esperamos puedas recibir un poco de esta vibración que va desde nuestros corazones a tu riconcito de mundo. Abrazos.
Adiwa.
Si deseas aportar un granito de arena, puedes hacerlo a través de su cuenta de Hive, también si deseas donar ropa usada, comida o artículos de aseo personal, puedes enviarlas por correo con dirección (Puerto Ayacucho- Amazonas) a nombre de Rafal Lopez C.I. V-14.565.516, hijo del chaman Rufino.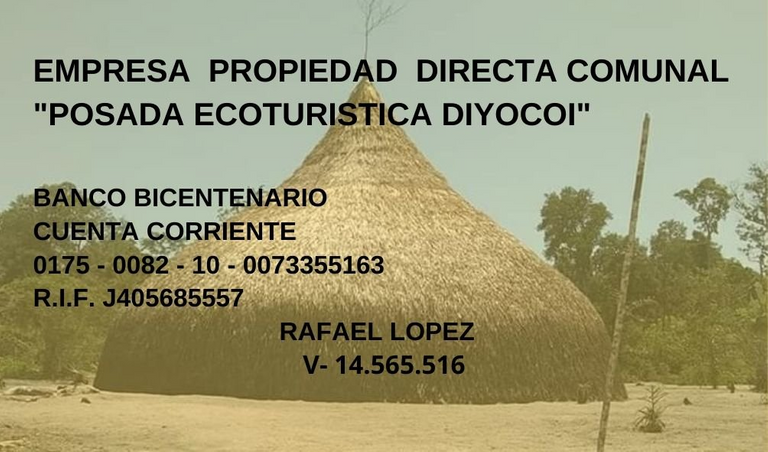 O si quieres aportar en: