Okay! Again? You are Crazy Ramon! Hive Humor Challenge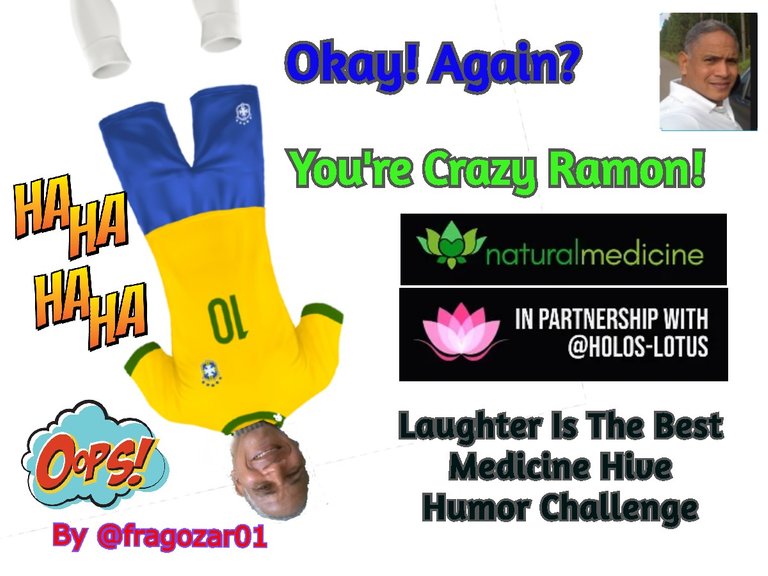 Source: Created Vector by Vectorpocket in Freepik.es
Greetings dear friends of Hive Blockchain. I hope everything is wonderful in your day to day and my wishes of good health and prosperity for all. Today I want to join the @naturalmedicine community contest that they have called "Laughter is the best medicine". But first I want to thank my great friend @miriannalis for inviting me to participate in this contest and in turn I want to extend the invitation to my beautiful friend @amandaj. You can learn more about this fun and medicinal contest by visiting this publication.
---
Okay! Again? You are Crazy Ramon!
In a post, I wrote for the @holos-lotus community about this same topic of humor, laughter, and wellness, I talked about a very funny situation that happened to me a few years ago at work and a pair of shoes. At the end of this post, I will leave you the link so you can laugh for a while about that funny anecdote. This time, I will share with you a situation that happened to me recently, more or less along the same lines. Wow, how clueless I was when I was getting dressed.
It turns out that one fine day, I went out to do some shopping in the center of the city where I live. I was in high spirits and dressed very sporty for the occasion. I am a fan of the Brazilian soccer team and I decided to wear a flannel of this team that I love and is my favorite because it is comfortable and cool when it comes to walking a lot. Around 8 am, I walked to the bus stop that goes to the center of the city. In Venezuela, public transportation is quite precarious and chaotic, so when I arrived at the stop, I found that there were many people waiting, since it was a week of flexibilization for the pandemic and people take the opportunity to do their errands and necessary purchases.
Being in this crowd of people already a little restless because of the delay of the transport, a neighbor who is very funny greets me in an effusive and affectionate way:
— How are you Ramon, you look in a hurry — I was a little surprised by this statement because no matter how much in a hurry we were, we were not going to make much progress among so many people waiting for the approaching transport.
— Hello friend, with this bunch of people here — I tell her very attentive because the bus was arriving and it would be a bit tumultuous to board it.
Then she walks up to me, looks at me, and says very calmly and smiling:
— I know you are in a hurry because you put your flannel on backward — and zaas! she ran off to board the bus.
You can imagine the impact of this statement. I must say that I froze and certainly verified that my flannel is inside out with the seams all exposed. It's an embarrassing moment and I think I even blushed because one thinks: «how many people are looking at me and laughing inside».
As people were running to board the bus, I stood still for a moment and said: "Well Ramon, you're here" so without further ado I took off my shirt, turned it inside out, and put it back on. I don't know how many people would notice and in a matter of seconds I got up the courage and said to myself,
«Enjoy this brief presentation of ¡You are crazy Ramon!» and I laughed a lot at myself.
I confess that I stayed last so as not to board this transportation unit, you know, so as not to be the laughing stock of everyone on board. But when you leave home with a positive attitude, everything goes well and I managed to board this transport because there was plenty of room. I was thinking about how many people must have noticed and seen me take off my shirt and turn it inside out. I guess they quickly forgot about it and everyone went about their business. All in all, I think that taking the situation with good humor and keeping positive thinking, always helps us to have more rewarding and fun days.
I hope you had fun with this new and funny personal adventure and I invite you to continue laughing with my previous post, where I talk about shoes with superpowers. You can visit it by clicking here. I appreciate your kind reading and I hope to read your comments at the end.

This post is of my authorship and I express in it, my experiences and learnings every day in this Blockchain. All images are edited by me and correspond to captures made on my PC and the sources are indicated in each case. If you like it, you can leave a comment or opinion and your favorable vote.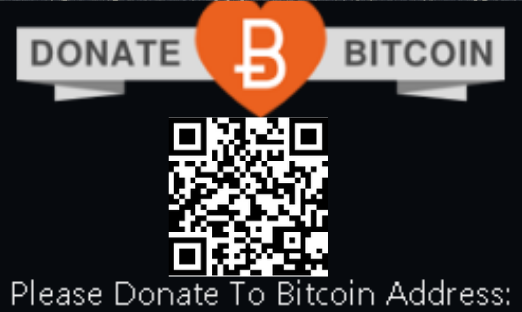 |
Si Te Gusto el Contenido
Puedes Donar Bitcoin a esta Direccion:
If You Like the Content
You can donate Bitcoin to this Address:
|
1FP9J4tJWwECH7LfcMsVEuUH7YWdtkf7CG
Translate with DeepL Traductor
---
---