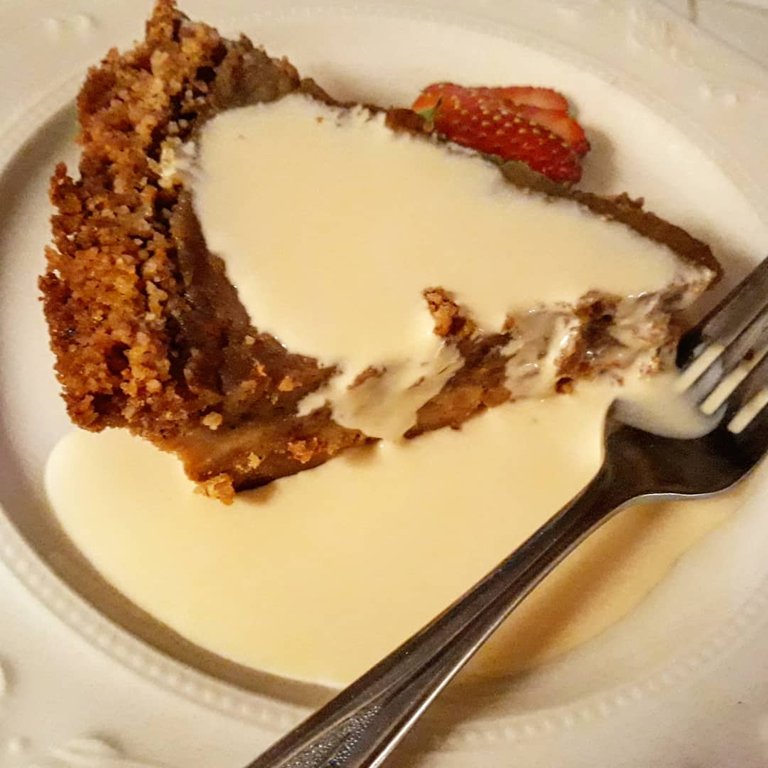 It seems I never learn am a slow learner. A few months ago I was asked to bake shortbread cookies for a local cafe. I obliged, but I had a few dud batches because I was working with butter in 40°C (100°F) heat. Rather than chucking them on the compost heap, some went into a lockdown dessert.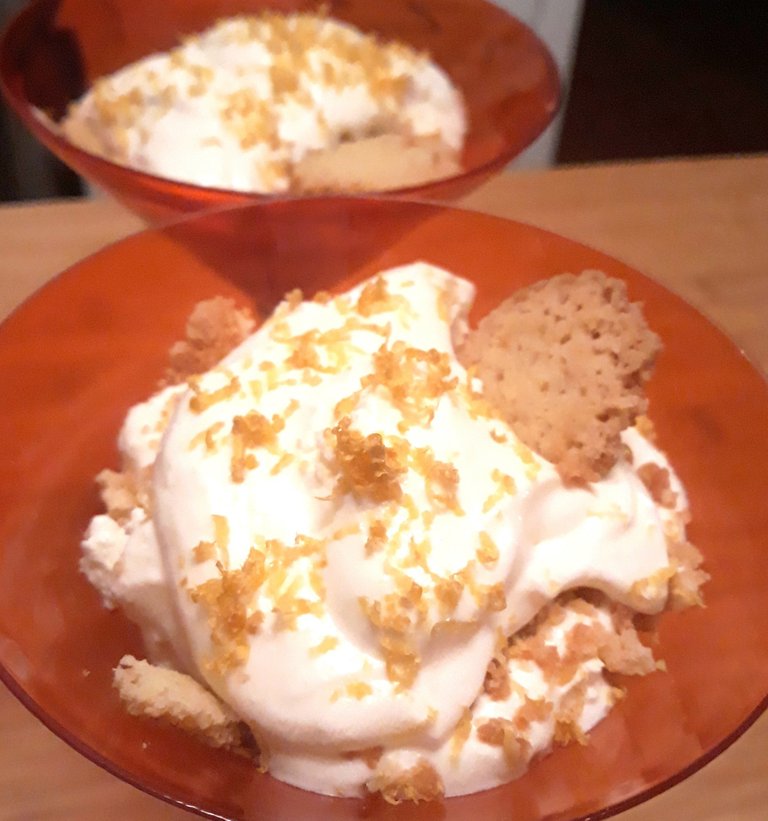 The rest, on the advice of a good, baker friend, were saved to use for biscuit crusts - like for a fridge tart or cheesecake.
Pumpkin pie, I thought, would be good. Now, knowing their history, I should have known that butter was an issue and blitzed the (buggered as they became known) biscuits crumbs and then gradually added the butter. I didn't. I looked at my recipe and the quantity of butter. Guestimated a little less. Then I baked it. On the instruction/advice of the Google experts.
My friend arrived with her usual Friday bread delivery and found me with a greasy messy base...She said she'd not have baked it. Regardless of the Google experts. She said it'd probably be fine:
Carry on with what you're doing - let it harden gradually, making sure the crust is evenly spread.
Again.
She has much more confidence in me than I!
I took her advice and "did" the rest of the pie. It looked ok when it came out of the oven. As did the little ones that I made sans crust with the extra filling.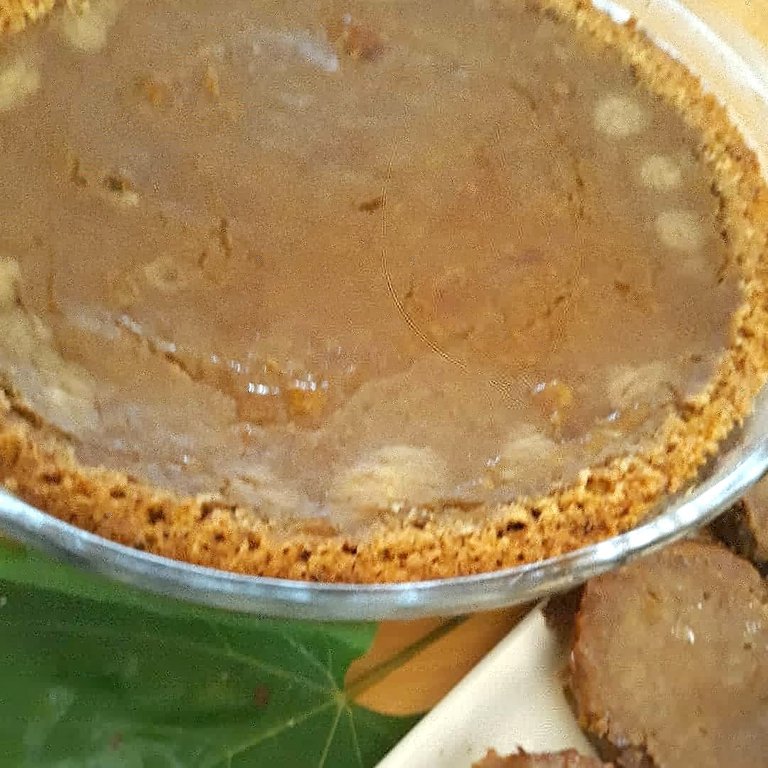 Until I tried to liberate them from the dish and/or muffin pan. The crustless ones came out but were not pretty. The biscuit crust, on the other hand, seemed as though it had melted into the glass. I nearly called for a chisel.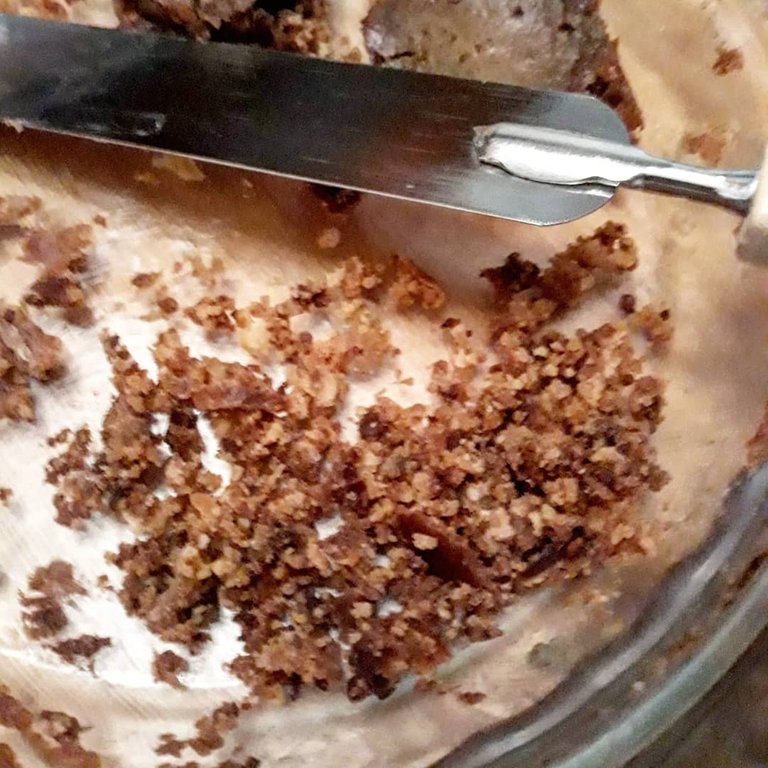 The last two slices came out perfectly.
Photo opp material.
They were delicious with pouring cream and a single fresh strawberry - shared between two, and rescued from the resident guinea fowl pair.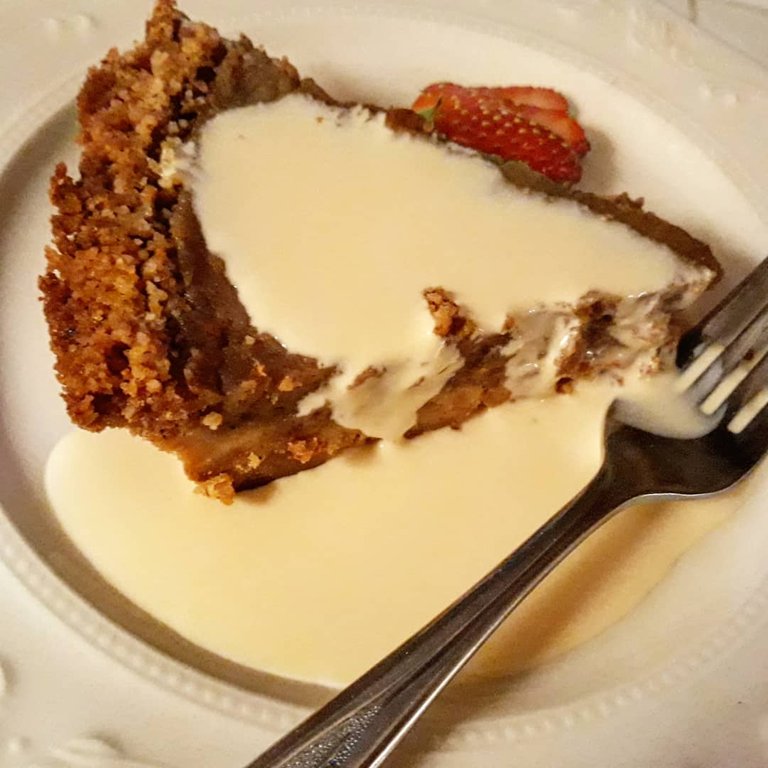 Will I make it again?
With a biscuit crust?
Hell yes. And I'll pay more attention...
The verdict was that the saltiness of the butter was a great counter to the very sweet pumpkin filling.
The neighbours, I'm told, who'd never tasted it before, have saved some for this evening, and will be back for more. Music to any cook's ears.
Until next time, be well
Fiona
The Sandbag House
McGregor, South Africa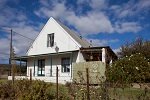 Photo:
Selma
Post Script
By George! She's done it!
Today is the last day of November and I have posted daily for thirty one days. @traciyork's twice yearly #HiveBloPoMo challenge is to blame. It's been fun and yes, I'd probably do it again. And yes, I'd probably try to plan it better. Would I recommend participating? Yes. But plan waaaay ahead...


Looking for that gift for someone who has everything? Shop with Pearli in my evolving Redbubble shop -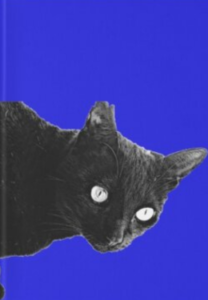 And then there's more:
If this post might seem familiar, it's because I'm doing two things:

re-vamping old recipes. As I do this, I plan to add them in a file format that you can download and print. If you download recipes, buy me a coffee. Or better yet, a glass of wine....?
and "re-capturing" nearly two years' worth of posts because of this.

If you're interested in a soft entry into the world of crypto currency and monetising WordPress blog, use the fantastic plugin to post directly to the Hive blockchain. Click on the image below to sign up -


Image: @traciyork
I also share my occasional instagram posts to the crypto blockchain using the new, and really nifty phone app, Dapplr. On your phone, click the icon below, and give it a go.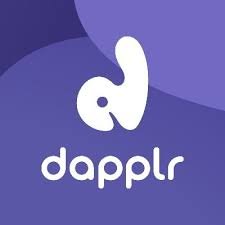 In yet another aspect of my life -
English writing, research and online tutoring services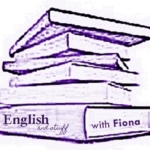 writing - emails and reports, academic and white papers
formal grammar, spelling and punctuation
more information here