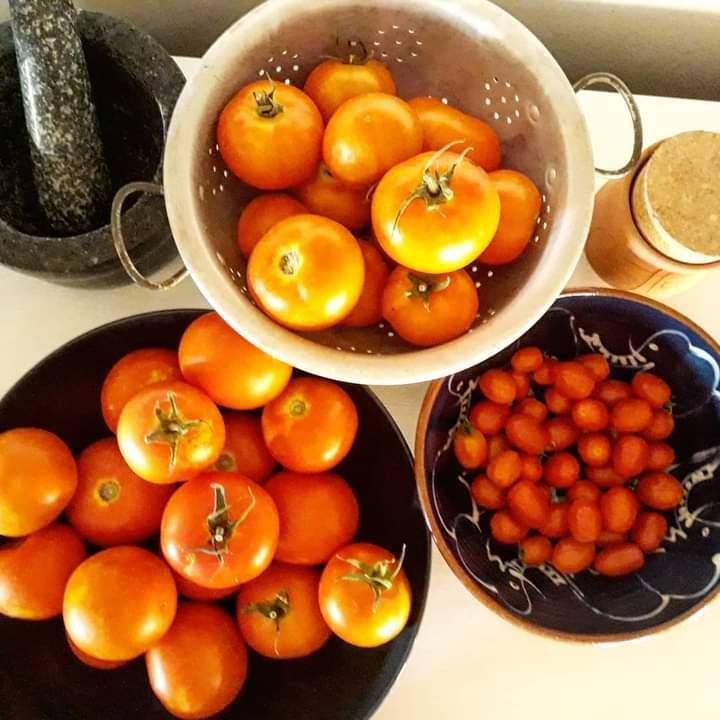 We are still very much in "tomato mode": 15 kg and counting. I love it. When we have an abundance, I love being able to do simple tomato-based salads with just one or two additions.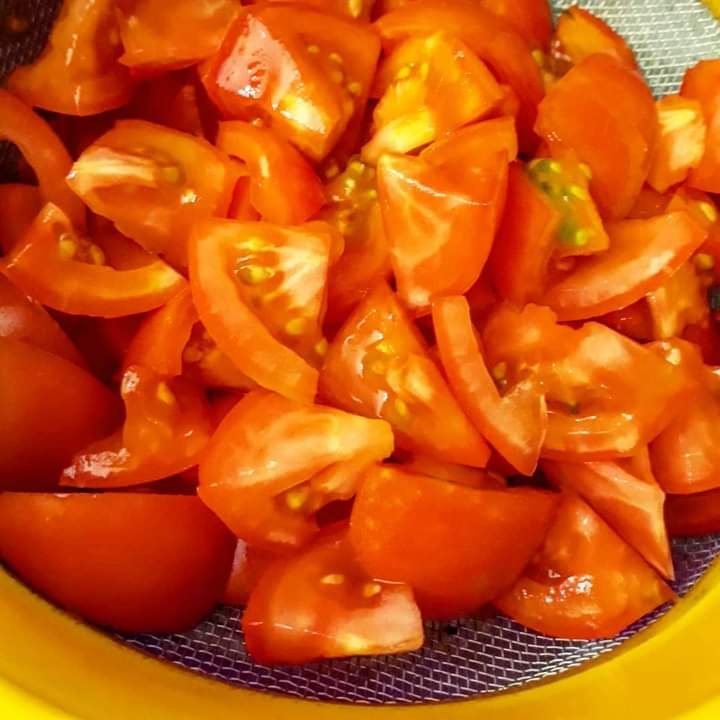 They all begin with roughly chopped and trimmed tomatoes. I pop them in a sieve to drain off the juice for half to a whole hour.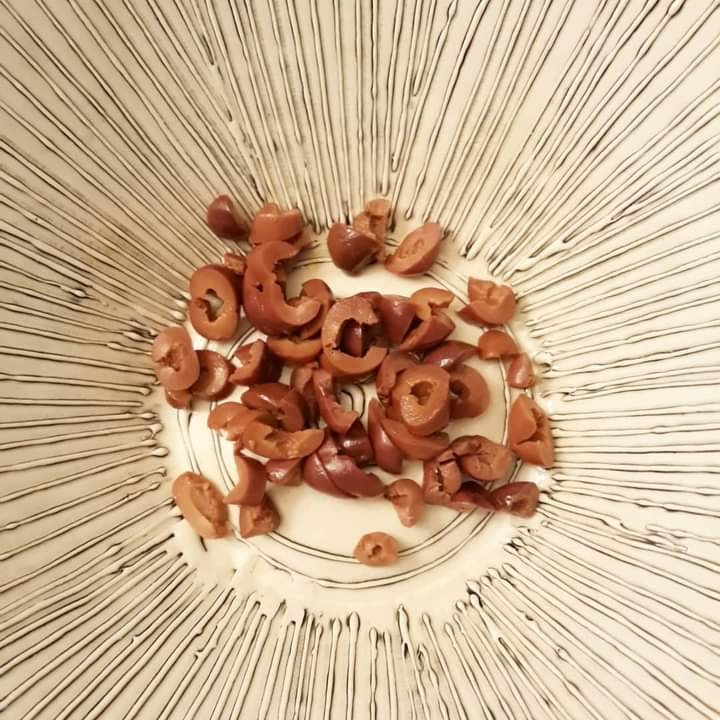 This time I added fabulous home cured and pickled olives from a friend, and chiffonade of basil. Dressed with a good grind of black pepper, a drizzle of apple cider vinegar and a glug of olive oil.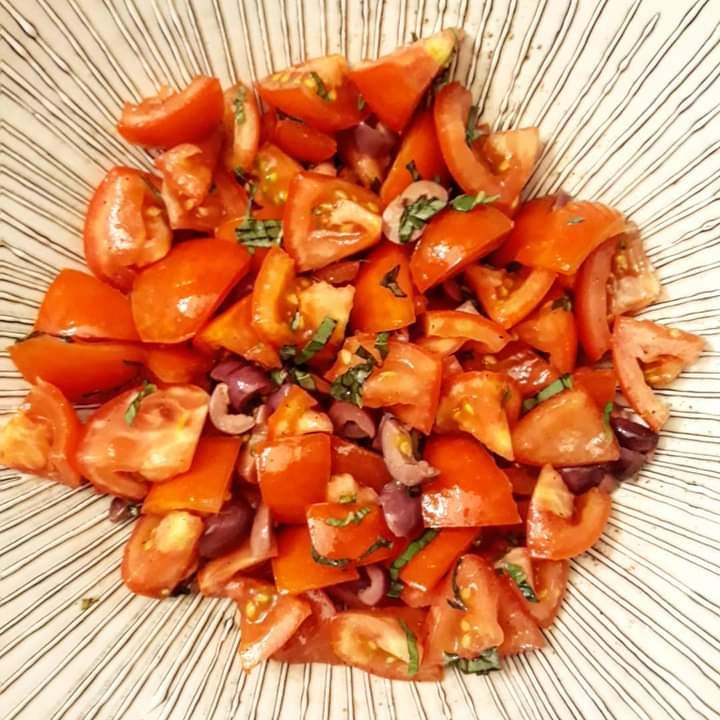 This is the kind of stuff that makes my heart sing and my soul happy.
Until next time, be well
Fiona
The Sandbag House
McGregor, South Africa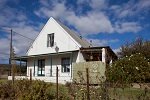 Photo: Selma
Post Script
In search of English writing, research and editing services, look no further: I will help you with
writing - emails and reports, academic and white papers formal grammar, spelling and punctuation
more information here
If this post might seem familiar, it's because I'm doing two things:
re-vamping old recipes. As I do this, I plan to add them in a file format that you can download and print. If you download recipes, buy me a coffee. Or better yet, a glass of wine....?
and "re-capturing" nearly two years' worth of posts.
I blog to the Hive blockchain using a number of decentralised appplications. From Wordpress, I use the Exxp Wordpress plugin. If this rocks your socks, click on the image below to sign up -


Image: @traciyork
I also share my occasional instagram posts to the crypto blockchain using the new, and really nifty phone app, Dapplr. On your phone, click the icon below, and give it a go.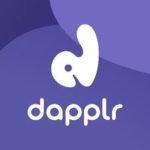 Posted using Dapplr