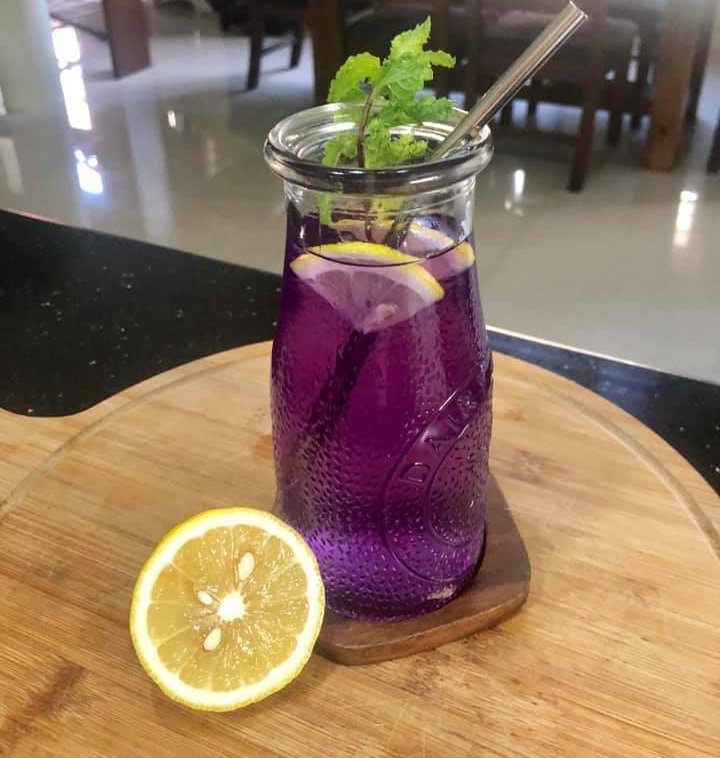 Sharing with you a unique kind of tea/juice. This is called Butterfly Pea Tea. If you like the sour taste – Add a few drops of lime juice to create a sweet 'n' sour flavor and turn the luminous indigo tea a deeper purple color.
Hot tea is great first thing in the morning, it detoxifies the digestive system and gets things moving. As the afternoon and evening roll in, you can chill some butterfly pea flower tea in ice cube trays and when ready, plop a few in a tall glass of water for a refreshing and revitalizing boost.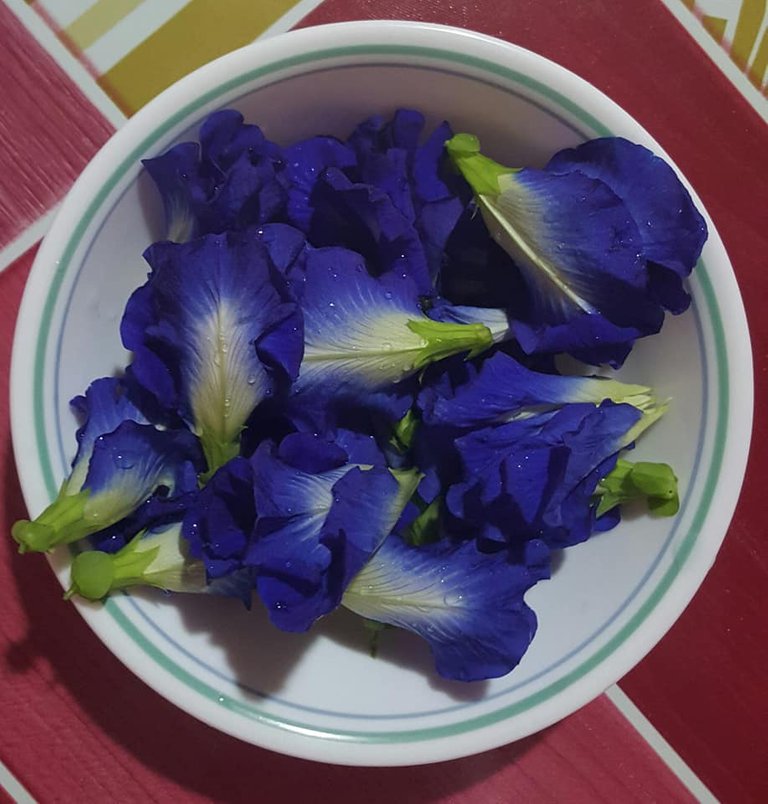 ---
Blue Butterfly Pea (Clitoria Ternatea) is an amazing brain-boosting herb native to tropical equatorial Asia. In Chinese Medicine, it has been said as a memory enhancer, brain booster, anti-stress and calmative agent. The herb has been shown to be helpful in the brain enhancing studies and its wide range of neurological benefits, including depression, anxiety, and fever control.
I had once a severe migraine and I drank a glass of lukewarm butterfly ternatea juice with lemon and it helped to relieve my mood and I slept soundly at night and lost my severe headache due to migraine.
QUICK LIST BENEFITS OF BUTTERFLY PEA (CLITORIA TERNATEA)

BUTTERFLY PEA

---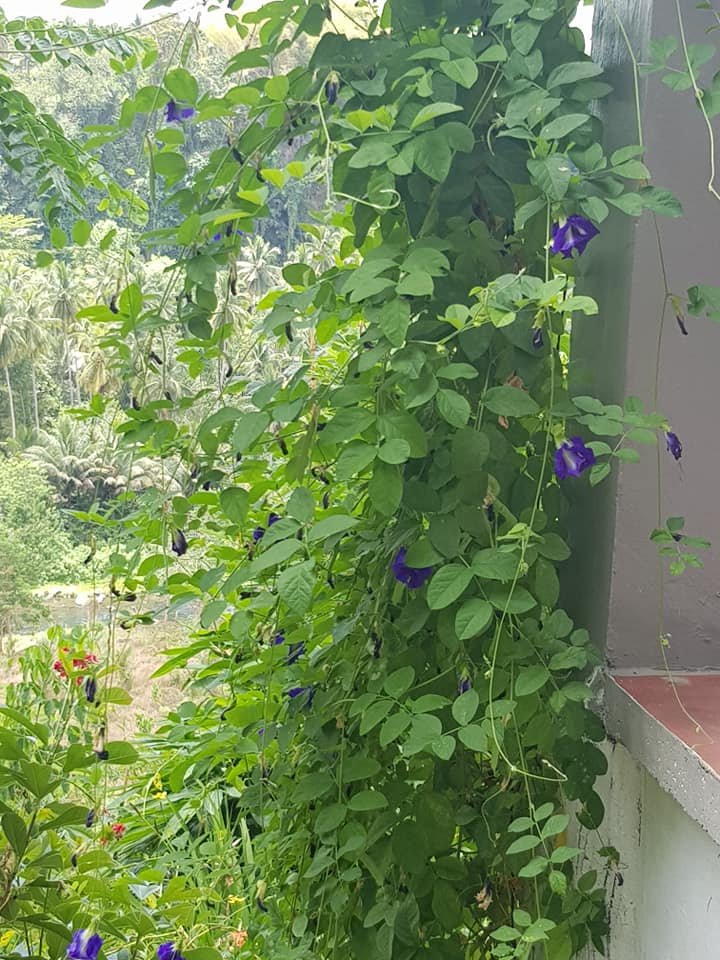 ---
CARING YOUR BUTTERFLY PEA
Butterfly Pea (Clitoria Ternatea) has developed into a blooming bush with vigorous growth. Plenty of flowers can be picked fresh on a daily basis. To keep the vines from invading nearby plants you will have to start to cut the bush to shape from time to time and you should provide support or trellis for the vines to climb. The best is to plant it beside your fence just what I did.
---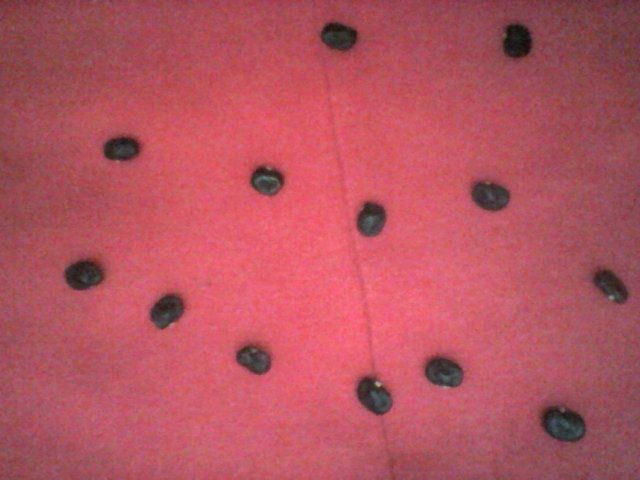 HOW TO PLANT BUTTERFLY PEA (CLITORIA TERNATEA) FROM SEEDS
Butterfly pea (Clitoria ternatea) is easy to grow from seeds. Blue Pea seeds have a long shelf life and like to be placed in full sunlight. Place two or three seeds each in a 6-inch pot full of potting soil, cover with about 5mm of soil place the pot in full sun and water every morning.
---
Taken using my iPhone 6 Plus
Camera Setting: Portrait setting/ HDR
Location: Laguna, Philippines
---

☆・:˜"°•ڰۣڿ♥ڰۣڿ•°"˜・:・゚☆☆・:˜"°•ڰۣڿ♥ڰۣڿ•°"˜・:・゚☆ ☆・:˜"°•ڰۣڿ♥ڰۣڿ•°"˜・:・゚☆

☆・:˜"°•ڰۣڿ♥ڰۣڿ•°"˜・:・゚☆☆・:˜"°•ڰۣڿ♥ڰۣڿ•°"˜・:・゚☆ ☆・:˜"°•ڰۣڿ♥ڰۣڿ•°"˜・:・゚☆



---