Most of us got to know about Kimchi in Korean dramas when these shows become extremely popular.
Kimchi is basically Chinese cabbage mixed with onions, garlic, radish, ginger and chili paste.
Below were the two types of Kimchi that I managed to buy from my local supermarket.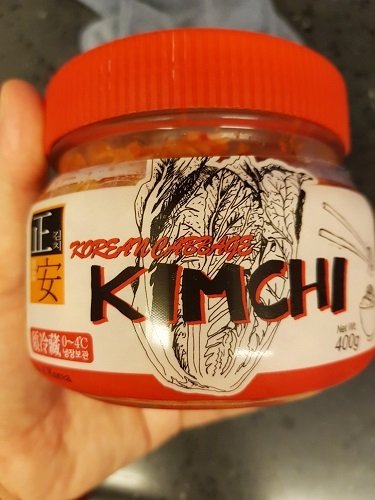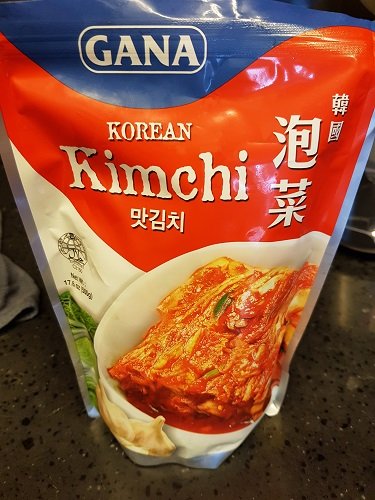 Both photographs above were taken by @delegate4food.
The truth is it was quite hard to buy Kimchi during Covid-19 as it goes out of stock really quickly.
It was fortunate that we were able to buy some.
My wife likes to cook Kimchi fried rice which is an easy dish to come up.
We are able to find many videoclips about cooking Kimchi fried rice too.
Video Source
Benefits
It is a great way to boost up our healthy bacteria like probiotics when we enjoy low-calorie kimchi as a healthy choice.
It can help us to lower our cholesterol as research had shown that those who eat Kimchi regularly have lower level of bad cholesterol.
The antioxidants in Kimchi is able to help in protecting us from heart disease since it is able to stabilize our damaged cells.
As a low-calorie food, it can help with our weight loss while eating something tasty.
Kimchi can help us to have a good balance between the good and harmful bacteria in our gut.
It also helps to reduce inflammation in our gut because of its natural probiotics.
Possible side effects to note
Kimchi can be really good for most people but the spiciness may just trigger acid reflux for those who are sensitive to spice.
There may be bloating feeling in the abdomen for some after eating kimchi.
We must also take note of the amount of sodium in Kimchi.
We can find lots of videos online about the benefits of Kimchi.
Below is a videoclip by Dr. Berg.
Video Source
I hope that this gives you an alternative way to stay healthy with the great taste of Kimchi.