This post is written in two languages and divided for ease of reading.
Este post está escrito en dos idiomas y dividido para facilitar la lectura.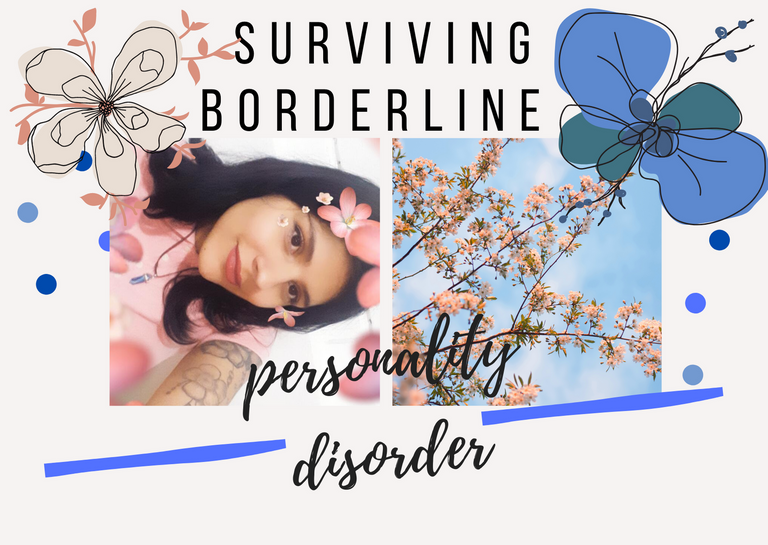 Imagen hecha por mí en canva

What is borderline personality disorder? Borderline personality disorder (BPD) is a mental disorder characterized by difficulty in regulating emotions. This difficulty causes marked changes in mood, impulsivity and instability, self-image problems, and unstable interpersonal relationships. There may be frantic attempts to avoid situations of real or imagined abandonment. The combined result of living with borderline disorder can manifest itself in destructive behavior, such as self-injury (cutting) or suicide attempts. (i)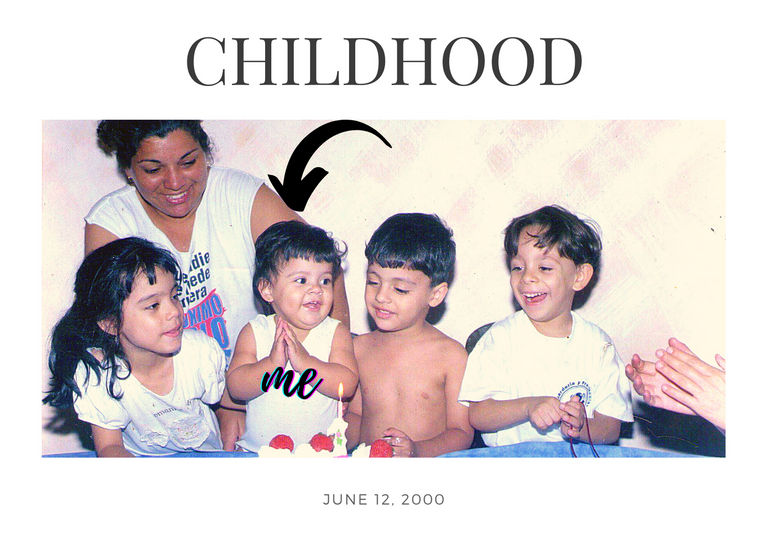 It was not until the beginning of this year that I was actually diagnosed with this disorder by a professional, it was in this year that my entire ''conflicting'' history had a birth and possible meaning. Then I stopped attributing depressive episodes, anxiety attacks, feelings of abandonment and extremism in sensations to adolescence, as if by the simple fact of being an adolescent we are condemned to live miserable lives by all the processes of change we go through (when in fact we can have a peaceful adolescence).
I was born into a family fractured by betrayal, abandonment and neglect. From a very young age I was involved in accepting the role of looking after myself even when I was not yet 8 years old. For many years (even when I was very young) I was forced to keep my feelings to myself because I was described as an extremely weepy person, being only 7 years old. This severely affected the process of digesting and identifying all my feelings, causing me to become very sensitive and unable to control my anger, sadness or joy with "normalcy".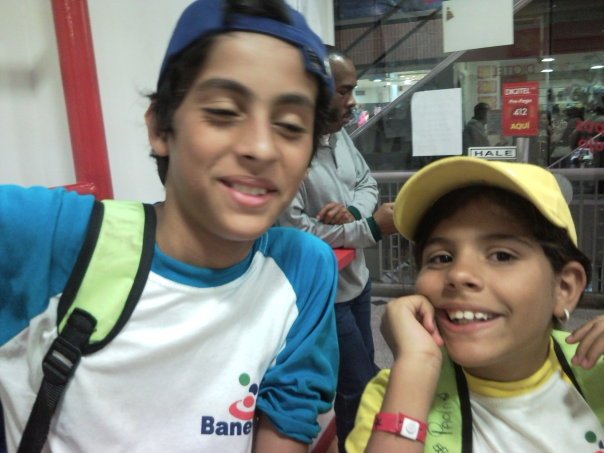 As I was growing up, I started to attribute all the episodes to my adolescence — It was responsible for all that, it will pass — I thought. But is there any logic in giving normality to the emotional imbalance, self-harm, excessive attachment to others, irritability? The truth is that both you and I know that it doesn't. From the beginning it was the inability to control the anger, then I changed my emotional state very quickly (something worrying). In each of my attacks I would go to the scissors and mutilate my hair until it was completely short, self-harm became my daily bread, I did not maintain filters to hurt people, my energy was fading as I got older and older.
I went through eating disorders as a result of the depressive attacks that I presented, I rejected the fact that people were moving away from me creating a critical dependency (to the point of almost clinical). It was then, on my 17th birthday that I realized that something must not be completely right, I looked around at the typical ''teenage crises'' that surrounded me and none could be balanced against the chaos I was experiencing myself.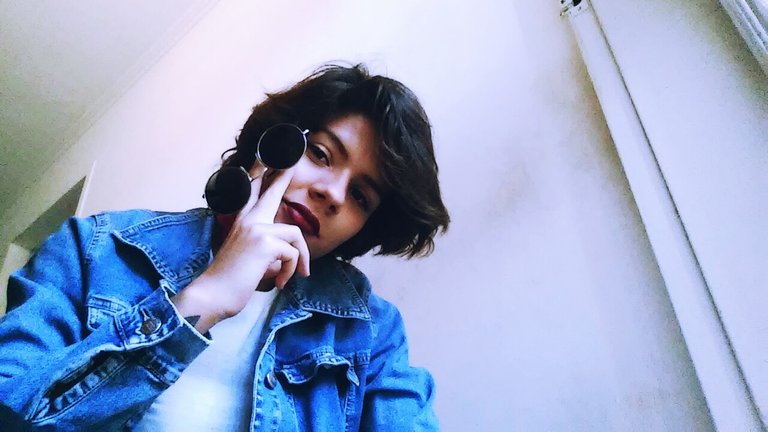 I normalized hurting people by not controlling my feelings (wandering in anger and bitterness) and because I had no filtering control, words came out of my mouth without my brain's consent. In November 2O17 I emigrated from my home country Venezuela and arrived in Peru, the environmental, cultural change and the family estrangement that I had to face started to create a snowball effect inside me, it was growing, with some slowness but it was doing it. In the year 2O18 and 2O19 I suffered what today is called the drop that spilled the glass in this disorder, I suffered sexual abuse (twice). As if my brain had reboot and eliminated all my human values, I sank then in the decay of a life full of self-injury, depression, insomnia crisis, lack of self-esteem, irrational fear of people, excessive dependence on my relatives (looking for protection), hate, resentment, anger.
Also in that year I met one of the few people who have helped me to solve all these problems with myself, to forgive me, to forgive and to go on (my couple)..
When the year 2O2O arrived, after receiving an official diagnosis in February and having started therapy, a part of my brain still refused to perceive the change as something good, until the quarantine arrived in the cities, came the confinement, the leisure and the lack of activity which accentuated my disorder. My episodes previously lasted 4 hours, during these months they went on to last 3 days in a row (some of them brought me closer to suicide attempts).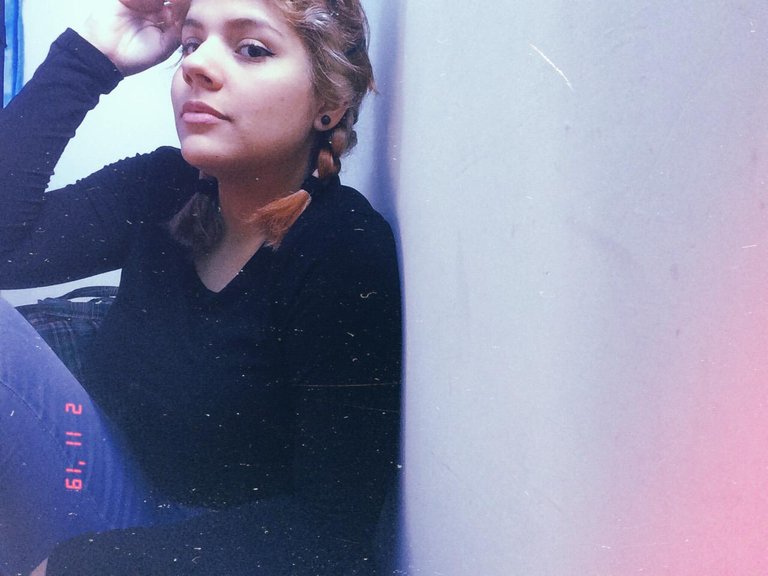 With the lack of money to be able to afford some kind of internet therapy and, after having given me an ultimatum because the people around me were already starting to suffer from nerves because of me, one night, with the insomnia holding my hand, I spoke to who at that time I thought was nothing and asked him for the strength to take responsibility for me then, to take care of me. And nothingness becoming the answer of the universe was sowing in me then the ability to face situations, to discern in each and every one of my episodes, began the countdown of a new clock that threw hope.
In solitude I practiced forgiveness, I gave to the fire in some letters the wounds of my past, the marks they had left in their time. I discovered that with physical exercise I could then silence the negativity of my thoughts and the energy that remained followed by that I used it to write as never before. I had not known meditation, I used the nights to remain silent and teach my thoughts to be quiet for a moment, by then the great monster that ate my head every night filled me with uneasiness, left me.
I learned to eat better, changed my harmful habits, trained myself not to judge others. Every morning I performed exercises that subjected me to states of stress or anger to learn to control my emotions, I began to practice breathing to return to the present, I learned to listen to others. I searched for the magic within me, that's when I started talking to the universe, maybe even God, and my healing process began.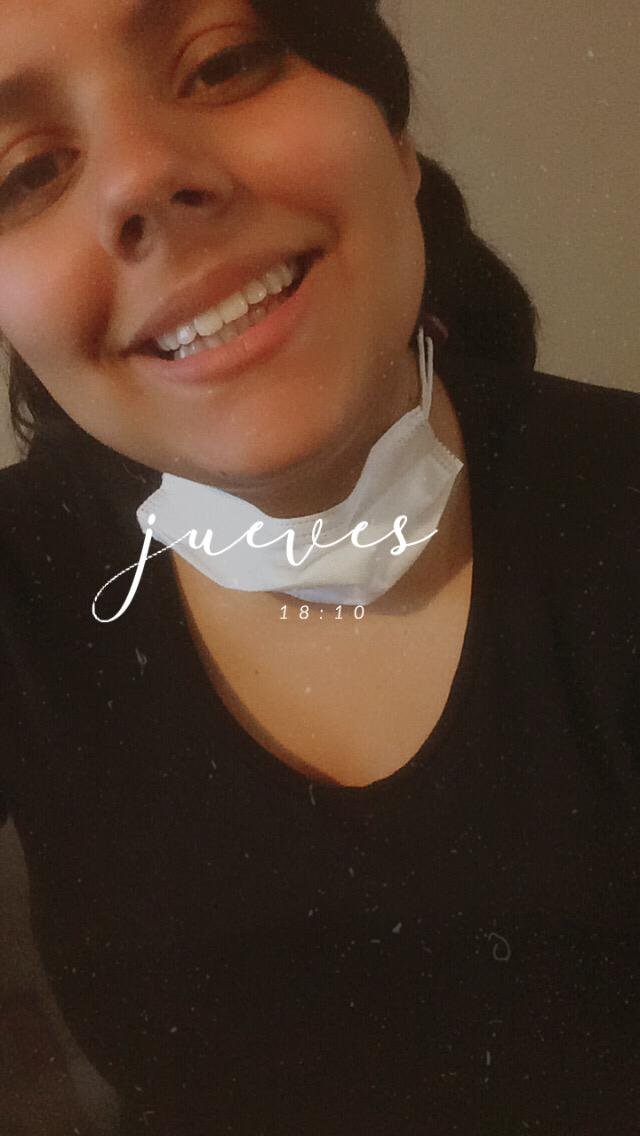 When I perceived the arrival of negative thoughts, I began to transform them into contrary wonders: I flattered people, I began to build my dreams, I looked for the way to return to the present. I began to practice journaling and with it the gratitude, there is no tomorrow that does not wake me up without having given thanks to God, to life, to the universe for a new day.
I wake up with a smile on my face, even though there are still mornings when I feel some kind of inner disorder, I try to cover it with a decree as powerful as a mantra:
— Today will be a wonderful day, full of calm and peace. — And nothing else is necessary to improve that morning. External situations no longer usually affect me; I have learned to communicate and digest my feelings from a healthier side.
Whenever I take a shower in the morning, I stay meditating for 10 minutes to calm the soul a bit and all my meditations are linked to gratitude. And every night, after strong prayers come another 10 minutes of connecting with the body and doing yoga to sleep more peacefully.
How do I feel today? Sometimes sadness creeps up on my life, but since I can identify it and work with it, I understand it and look for ways to slowly dissipate it (I don't run away from my feelings either). I have learned to control anger, I have learned to manage filters so as not to hurt people, I have learned not to hurt myself. I feel that patience, spiritual connection, forgiveness, meditation and yoga have been a fundamental (if not complete) part of healing within me. To be honest with you, I feel that on my own I have improved my situation by 8O%, taking responsibility for me was the strongest work, this whole process has only enriched my soul.
I connected my sacred feminine with the moon and I manage my days according to its lunar phases, I made the passes with my body, I gave myself calm. I used as my own therapy to talk with my body, with nature, with the universe, to seek the silence of the negative, I planted a potato recently that has also worked for me as therapy (nature is magnificent). With all of this, I want to thank @NaturalMedicine because it was the community that taught me what it was like to meditate, to do yoga, to search in nature (I feel that if I had never entered hive, perhaps this anecdote would never exist). The people that make up this community, each and every one of them has taught me with their posts to look for a part in me to get better.
Today, I know that I can stand with pride and say that this did not define me, nor does it define me. That I am me, that my mind, my soul belongs to me and not to the set of events of my past that created for some years a chaos today dissipated. Thank you life for all this! Namaste. 💚

¿Qué es el TLP? El trastorno límite de la personalidad (TLP) o borderline es una trastorno mental caracterizado por la dificultad en la regulación de las emociones. Esta dificultad provoca cambios acusados en el estado de ánimo, impulsividad e inestabilidad, problemas de autoimagen, y relaciones interpersonales inestables. Pueden darse intentos frenéticos para evitar situaciones de abandono real o imaginario. El resultado combinado de vivir con trastorno límite puede manifestarse en un comportamiento destructivo, como la autolesión (cortes) o los intentos de suicidio. (i)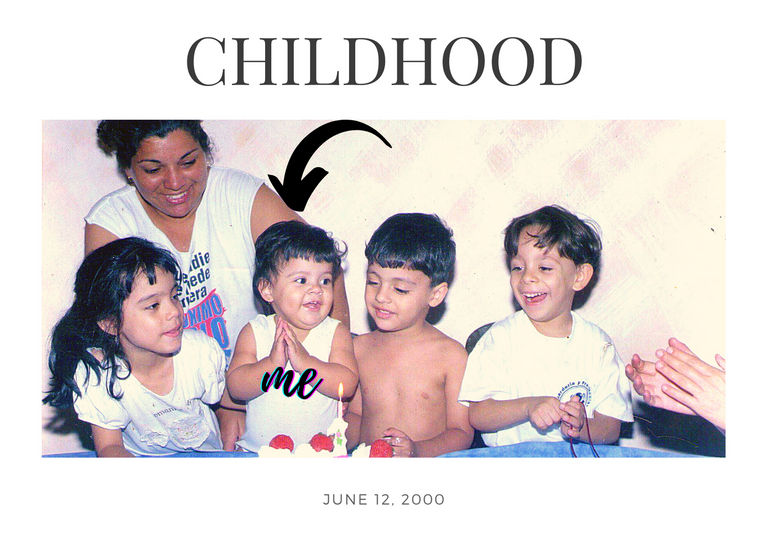 No fue sino hasta inicios de éste año que fui realmente diagnosticada con un profesional sobre éste trastorno, fue en éste año en el que toda mi historia ''conflictiva'' tuvo un nacimiento y un significado posible. Entonces cesó el adjudicarle episodios depresivos, ataques de ansiedad, sentimiento de abandono y extremismo en sensaciones a la adolescencia, como si por el simple hecho de ser adolescente estemos condenados a vivir vidas miserables por todos los procesos de cambio por los cuales pasamos (cuando en realidad se puede tener una adolescencia tranquila).
Nací en una familia fracturada por las traiciones, el abandono y la desatención, desde muy pequeña me vi involucrada en aceptar el papel de velar por mí misma aún sin siquiera haber cumplido los 8 años. Durante muchos años (aún siendo muy pequeña) me vi en la obligación de no emitir mucho mis sentimientos porque era calificada como una persona extremadamente llorona, teniendo solo 7 años. Cosa que afectó severamente el proceso de digerir e identificar todos mis sentimientos, ocasionando que terminase siendo una persona muy sensible y poco capaz de controlar la ira, la tristeza o la alegría con ''normalidad''.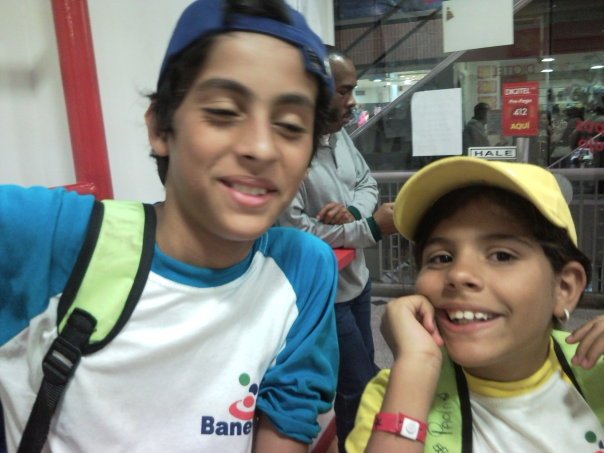 Mientras iba creciendo, empecé a atribuirle a mi adolescencia todos los episodios — era la responsable de todo eso, ya se me pasará — pensaba. ¿Pero tiene alguna lógica darle normalidad al desequilibrio emocional, autolesiones, apego excesivo hacía los demás, irritabilidad...? Lo cierto es que tanto tú como yo sabemos que no. Desde un comienzo era la incapacidad de controlar la ira, luego intercambiaba de estado emocional muy rápidamente (algo preocupante). En cada uno de mis ataques acudía a las tijeras y mutilaba mi cabello hasta dejarlo completamente corto, las autolesiones se volvieron el pan de cada día, no mantenía filtros para herir a las personas, mi energía se estaba desvaneciendo conforme iba cumpliendo más y más años.
Pasé por desordenes alimenticios a raíz de los ataques depresivos que presentaba, rechazaba el hecho de que las personas se alejasen de mí creándome una dependencia crítica (al punto casi clínico). Fue entonces, en mi cumpleaños número 17 en el cuál comprendí que algo no debía estar completamente bien, miraba a mi alrededor las típicas ''crisis adolescentes'' que me rodeaban y ninguna podía ponerse en la balanza con el caos que estaba viviendo yo misma.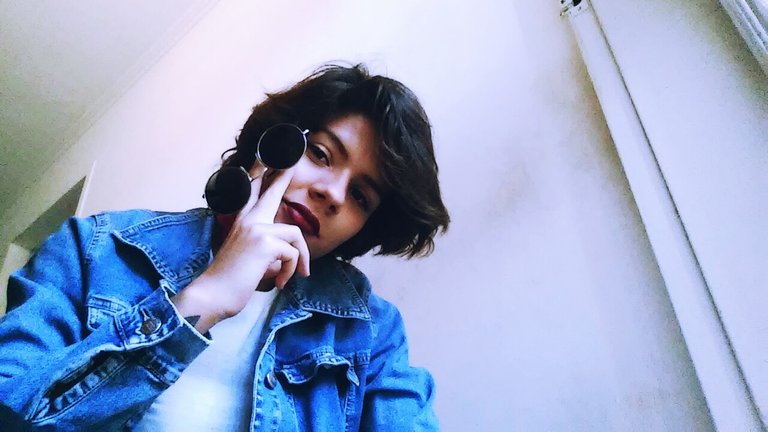 Normalicé herir a las personas por no controlar mis sentimientos (vagando en la ira y la amargura) y porque no tenía control de filtros, las palabras salían de mi boca sin consentimiento de mi cerebro. En Noviembre del año 2O17 emigré de mi país natal Venezuela y llegué a Perú, el cambio ambiental, cultural y el distanciamiento familiar al cuál tuve que darle la cara empezó a crear un efecto bola de nieve dentro de mí, estaba creciendo, con cierta lentitud pero lo hacía. En el año 2O18 y en el año 2O19 sufrí lo que hoy llamó la gota que derramó el vaso en éste desorden, sufrí de abuso sexual (dos veces). Como si mi cerebro se hubiese reiniciado y hubiese eliminado todos mis valores humanos, me hundí entonces en la decadencia de una vida llena de autolesiones, depresiones, crisis de insomnio, falta de amor propio, miedo irracional a las personas, dependencia excesiva a mis familiares (en busca de protección), odio, rencor, ira.
También en ese año conocí a una de las pocas personas que me ha ayudado a solventar conmigo misma todos estos problemas, a perdonarme, a perdonar y seguir (mi pareja).
Llegado el año 2O2O, luego de haber recibido un diagnostico oficial en febrero y haber comenzado terapia, una parte de mi cerebro aún se negaba a percibir el cambio como algo bueno, hasta que la cuarentena arribó en las ciudades, llegó el encierro, el ocio y la falta de actividad la que acentuó mi trastorno. Mis crisis anteriormente duraban 4 horas, durante estos meses pasaron a durar 3 días seguidos (algunos de ellos me acercaron a los intentos de suicidio).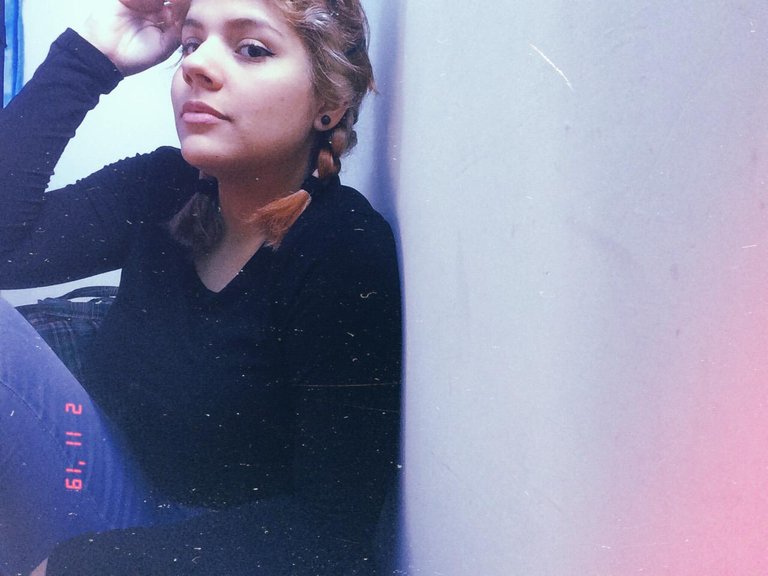 Con la falta de dinero para poder costear algún tipo de terapia por internet y, luego de habérseme puesto un ultimátum porque ya las personas a mi alrededor estaban empezando a sufrir de los nervios por mí, una noche, con el insomnio tomado de la mano, le hablé a quién en ese entonces yo creía que era la nada y le pedí la fuerza para tomar responsabilidad entonces de mí, hacerme cargo de mí. Y la nada convirtiéndose en la respuesta del universo fue sembrando en mí entonces la capacidad de afrontar las situaciones, de discernir en todos y cada uno de mis episodios, comenzó la cuenta regresiva de un nuevo reloj que arrojaba esperanza.
En la soledad practiqué el perdón, le entregué al fuego en unas cartas las heridas de mi pasado, las marcas que habían dejado en su momento. Descubrí que con el ejercicio físico podía callar entonces la negatividad de mis pensamientos y la energía que me quedaba seguida de eso la empleé para escribir como nunca antes. No había conocido la meditación, las noches las usé para permanecer en silencio y enseñarle a mis pensamientos a callarse por un momento, para ese entonces se alejó de mi el gran monstruo que me comía la cabeza cada noche llenándome de desasosiego.
Aprendí a alimentarme mejor, cambié mis hábitos dañinos, me entrené para no juzgar a los demás. Cada mañana realizaba ejercicios que me sometían a estados de estrés o ira para aprender a controlar mis emociones, empecé a practicar la respiración para regresar al presente, aprendí a escuchar a los demás. Busqué la magia en mi interior, fue entonces cuando empecé a hablar con el universo, quizás también con Dios y comenzó mi proceso de sanación.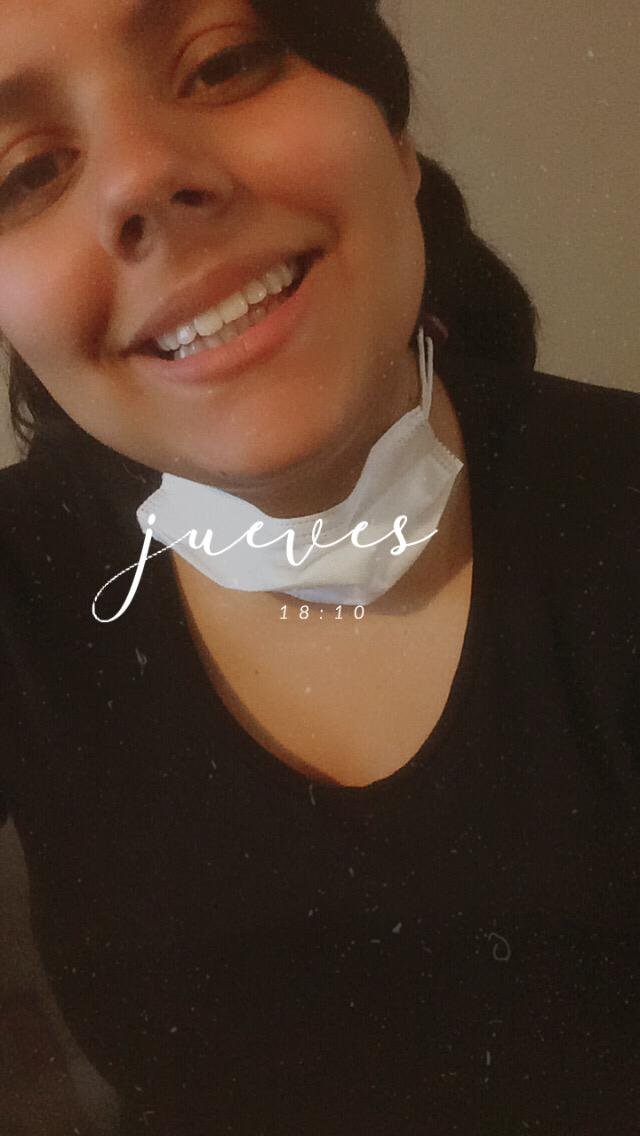 Al percibir la llegada de los pensamientos negativos, comencé a transformarlos en maravillas contrarias: halagaba a las personas, comenzaba a construir mis sueños, buscaba la manera de regresar al presente. Comencé a practicar journaling y junto a él el agradecimiento, no hay mañana que no me despierte sin haberle dado gracias a Dios, a la vida, al universo por un nuevo día.
Despierto con una sonrisa en el rostro, aunque sigan existiendo mañanas en las cuáles sienta algún tipo de desorden interior, trato de cubrirlo con un decreto poderoso como un mantra:
— Hoy será un día maravilloso, lleno de calma y de paz. — Y no es necesario nada más para mejorar entonces esa mañana. Las situaciones exteriores ya no suelen afectarme, he aprendido a comunicar y a digerir mis sentimientos desde un lado más sano.
Siempre que tomo la ducha en las mañanas me quedó meditando durante 10 minutos para calmar un poco al alma y todas mis meditaciones se encuentran unidas al agradecimiento. Y todas las noches, luego de fuertes oraciones se vienen otros 10 minutos de conectar con el cuerpo y hacer yoga para dormir más tranquila.
¿Cómo me siento hoy? Algunas veces la tristeza arriba en mi vida de manera sigilosa, pero como ya sé identificarla puedo trabajar en función a ella, la entiendo y busco la manera de disiparla lentamente (tampoco huyo de mis sentimientos). He aprendido a controlar la ira, he aprendido a manejar filtros para no herir a las personas, he aprendido a no herirme a mí misma. Siento que la paciencia, la conexión espiritual, el perdón, la meditación y el yoga han sido parte fundamental (sino completa) de sanar dentro de mí todo esto. Para ser sincera contigo, siento que por mí propia cuenta he mejorado un 8O% mi situación, tomar responsabilidad de mí fue el trabajo más fuerte, todo éste proceso solo ha sabido enriquecer a mi alma.
Conecté mi sagrado femenino con la luna y manejo mis días en función a sus fases lunares, hice las pases con mi cuerpo, me di calma. Usé como propia terapia el hablar con el cuerpo, con la naturaleza, con el universo, buscar el silencio de lo negativo, sembré una papa hace poco que también me ha funcionado de terapia (la naturaleza es magnifica). Con todo esto, quiero agradecer a @NaturalMedicine porque fue la comunidad que me enseñó lo que era meditar, hacer yoga, buscar en la naturaleza (siento que si nunca hubiese entrado a hive, quizás ésta anécdota jamás existiría) las personas que conforman ésta comunidad, todas y cada una de ellas me han enseñado con sus posts a buscar una parte en mí para mejorar.
Hoy, sé que puedo pararme con orgullo y decir que esto no me definió, ni me define. Que yo soy yo, que mi mente, mi alma me pertenecen a mí y no al conjunto de sucesos de mi pasado que creó por algunos años un caos hoy disipado. ¡Gracias vida por todo esto! Namasté. 💚