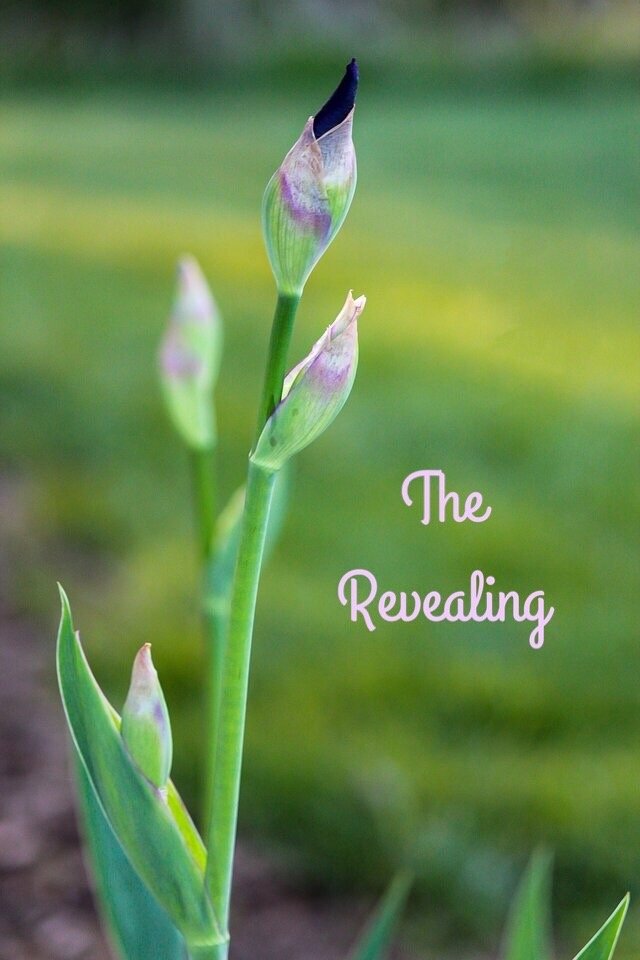 Sounds like some kind of poem or movie title huh? Heee heee nope won't be a poem but I just wanted a dramatic title for the revealing of our plant.
Last week I shared with you all the making of our garden and showed you the plants that were around my house.
An important reminder is that I have an extreme fear of bees and wasps due to past traumatic experiences. I've briefly wrote about them before but maybe one day I'll share in detail what happened to me and how it has affected my life. Oh and it has a name...Apiphobia but it just sounds more exciting saying extreme fear.
I am not proud that I have it it's just the facts.
I don't want to have a lot of plants that attracts stinging insects to my home. I was told that it's not a good idea to try to keep bees away as a gardener because they could be helpful to my plants. I get that but the less of them I see the better off we all are.
𝙰𝚜𝚔 𝚖𝚢 𝚏𝚊𝚖𝚒𝚕𝚢. 𝚃𝚑𝚎𝚢 𝚔𝚗𝚘𝚠 𝚎𝚡𝚊𝚌𝚝𝚕𝚢 𝚠𝚑𝚊𝚝 𝙸 𝚖𝚎𝚊𝚗 𝚋𝚎𝚌𝚊𝚞𝚜𝚎 𝚝𝚑𝚎𝚢 𝚑𝚊𝚟𝚎 𝚜𝚎𝚎𝚗 𝚝𝚑𝚎 𝚠𝚊𝚢 𝙸 𝚛𝚎𝚊𝚌𝚝 𝚝𝚘 𝚋𝚞𝚣𝚣𝚒𝚗𝚐 𝚒𝚗 𝚖𝚢 𝚎𝚊𝚛. 😬
I am blamed in my family for creating the fear of buzzing creatures for everyone. My kids, siblings, nieces and nephews have developed this fear from being around me during my dramatic episodes. I try my best to stay calm but when a huge bumble bee is heading my way I just lose it. 😓
It really sucks having such an anxiety like this because I want to be like a normal person that can enjoy the outdoors and not worry about what's flying around me but...well you know the rest.
Anyhoo, remember this plant and how we were trying to figure out what it was?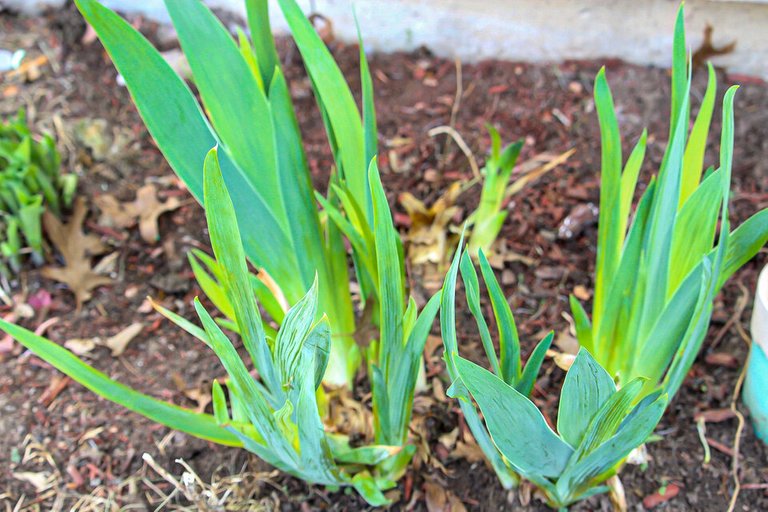 I was hoping there wouldn't be an abundance of flowers coming with it. Well here we go. I went outside just a few days ago and saw what was happening...the budding of flowers. 😨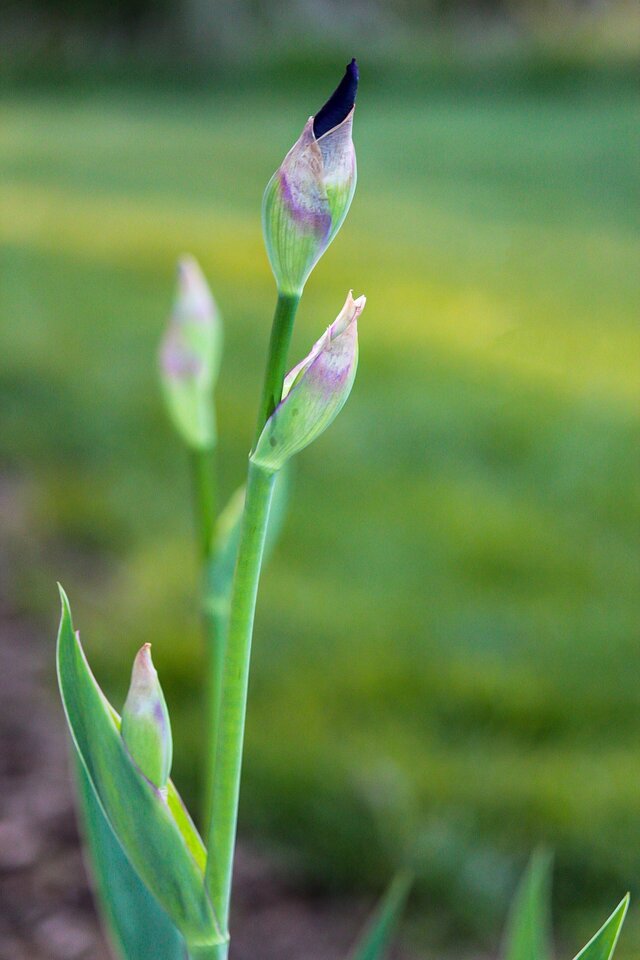 Each day it started to reveal itself little by little.
I must admit watching the process of a flower blooming was pretty exciting. I have never done this before. My kids were so elated and couldn't wait to see what it would look like.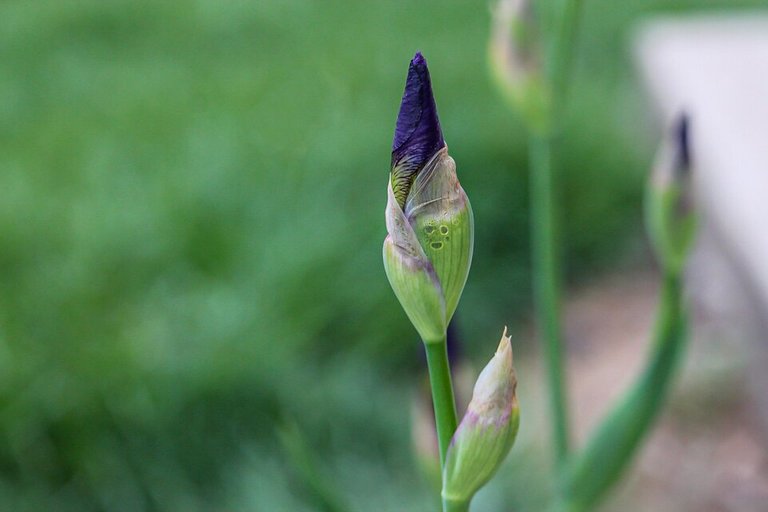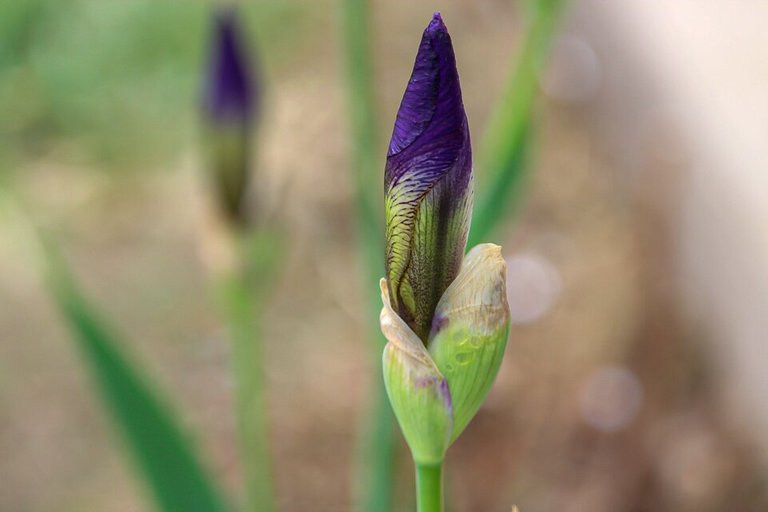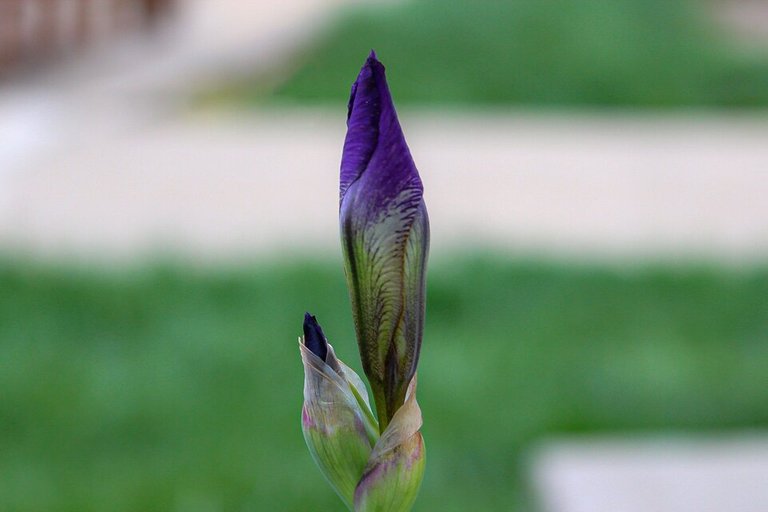 Until finally one morning I went out to check the plants around the house. I called the kids outside and they went crazy about how pretty the flower was and how lovely it smelled.
Introducing our beautiful Iris plant...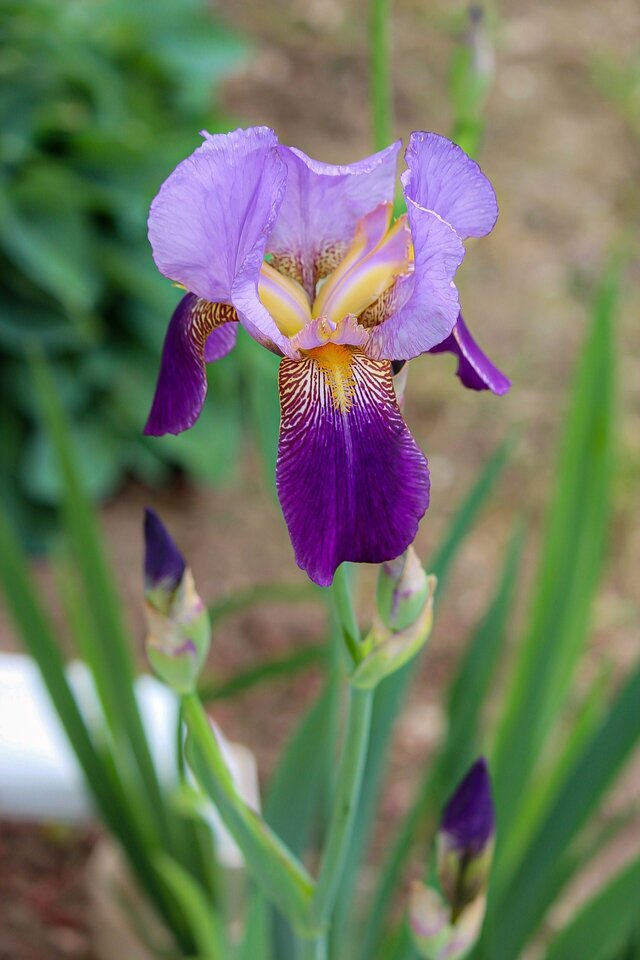 Guys I think this might be a healing process for me. The first thing my kids said after admiring it's beauty was
mom please don't chop it down.
Those words really bothered me. The fact that I was so quick to want to get rid of it if any flowers grew was quite sad.
I couldn't bring myself to do it for 1) it was too darn beautiful and witnessing the miracle of it's growth was so touching, connecting and amazing 2) the look on their faces when they pleaded with me not to harm the plant. How can I ignore that?!
I realize that I can't allow what happened to me ruin these beautiful experiences for my family. I can clearly see that my children already have a love for plants and nature, I won't interfere with that.
Let the bees buzz on and fly around...
I CAN OVERCOME THIS! I WILL OVERCOME THIS FOR MYSELF AND FOR MY FAMILY's SAKE.
Who would have known that being captivated by such beauty would cause me to feel this way? I think the fact that I am caring for the plant adds a lot to it. It's not just some random plant I walk by daily, it's our plant and I see to it that it's properly watered and clear of any debris.
Welcome to the garden family gorgeous Iris! 🤗
We await the others to reveal themselves and join the family too.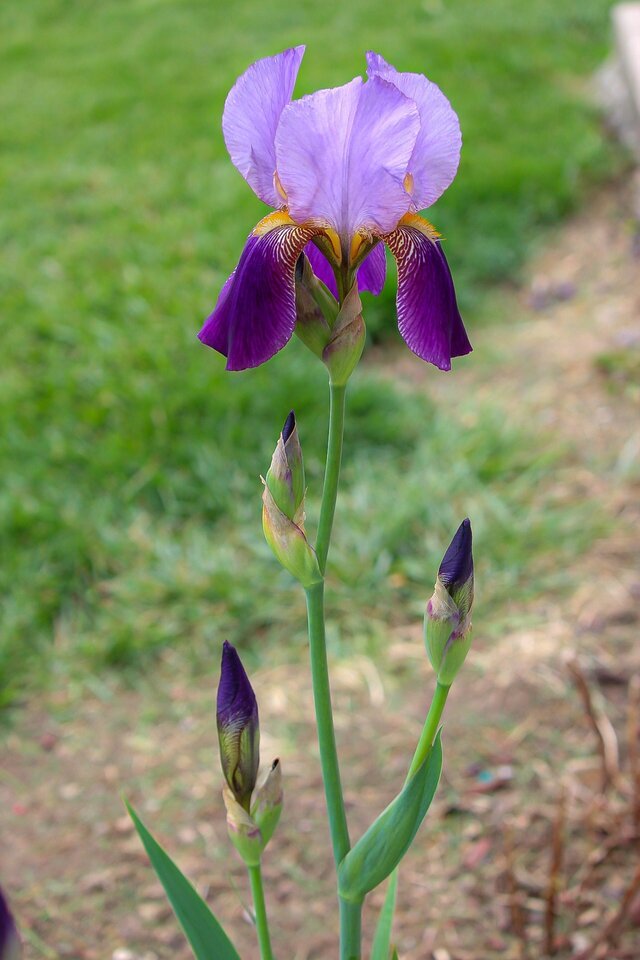 𝐻𝑒𝓇𝑒'𝓈 𝓉𝑜 𝓉𝒽𝑒 𝓈𝓉𝒶𝓇𝓉 𝑜𝒻 𝓂𝓎 𝑜𝓋𝑒𝓇𝒸𝑜𝓂𝒾𝓃𝑔 ~
All photos are my own and were taken with our Cannon EOS Rebel T6.