Practice What We Preach
Hi fellow Natural Med folks,
I had my first acupuncture visit this week! It was remarkable and I'm glad to finally have it done, considering how much I am into the NM stuff!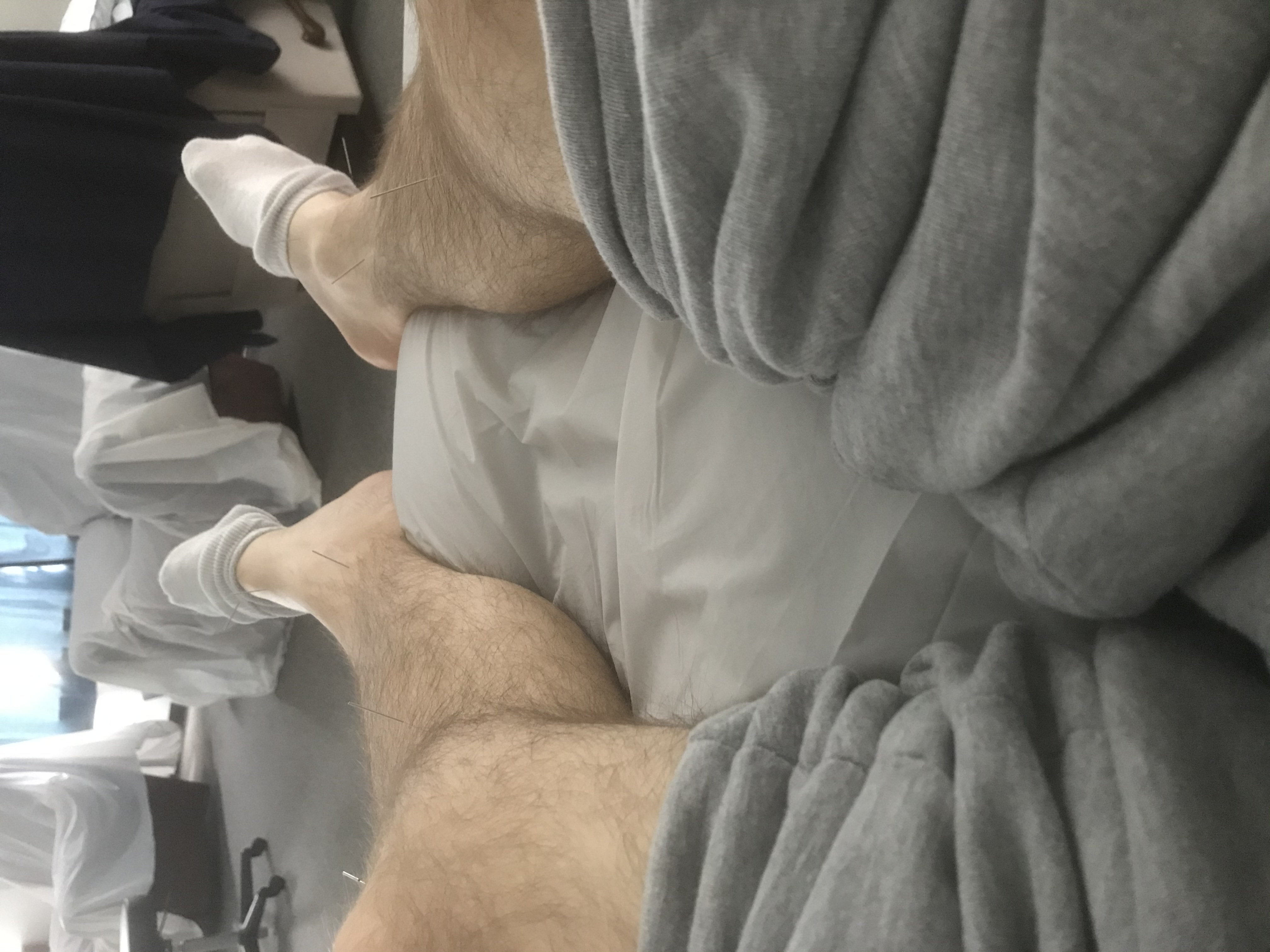 Poison-free Relief
Having the confidence and ability to test out different things to see what works and what doesn't is something that I think many don't have until they are in dire straits. Thankfully my wife and I have been in the mindset to do a lot of different things over the years when things were in pretty good situations but weren't optimal instead of when we were in awful situations and were desperate for anything to help.
My wife has been one to go to acupuncture for many years now, even before we were dating. She's had wonderful success to it, it really did a lot to help fix her back issues from a car accident many years ago when she was a teenager. The relief she got from just that led her down the first part of the path of what we do on a daily and weekly basis to stay well without a lot of the poisonous things that get prescribed to people.
I recently had some stuff that led me to seek alternative treatments! I knew that I would eventually use acupuncture but since it wasn't something I wanted to spend the money on for a little pain here and there, I figured I would wait until I had a few reasons to go lol. Got that recently! More details on that will come later, the larger scenario but before that longer post I wanted to share how wonderful my acupuncture experience was!
With my wife going, I had a bit of an idea of what to expect but it wasn't until you're sitting in the chair with the needles poking out of you do you understand how incredible it is, the electrical signals across our bodies and how things are connected! I am glad I was a bit prepared for it because once I got the needles in there, moving a bit was a little jarring to say the least lol I later found out that moving my legs or hands is dangerous while you have the needles in there because of the pressure points they are targeting. Whoops!
My most noticeable improvement and change I had was in my knee pain. I ran a half marathon several years ago and since then I know that I have issues with the pad (name is escaping me... trying not to just internet search everything I can't remember, trying to exercise the ol' noggin!) between the knee joint. It bothers me here and there when I do things, and I haven't been able to run consistently since the race. Ah well, nothing I can't live with for now. I'm glad that I got the acupuncture treatment though! Since it was done, going for walks with the little man have been so much easier! It's only been a full day but I noticed immediate improvement after the first treatment, hopefully I can continue that progress.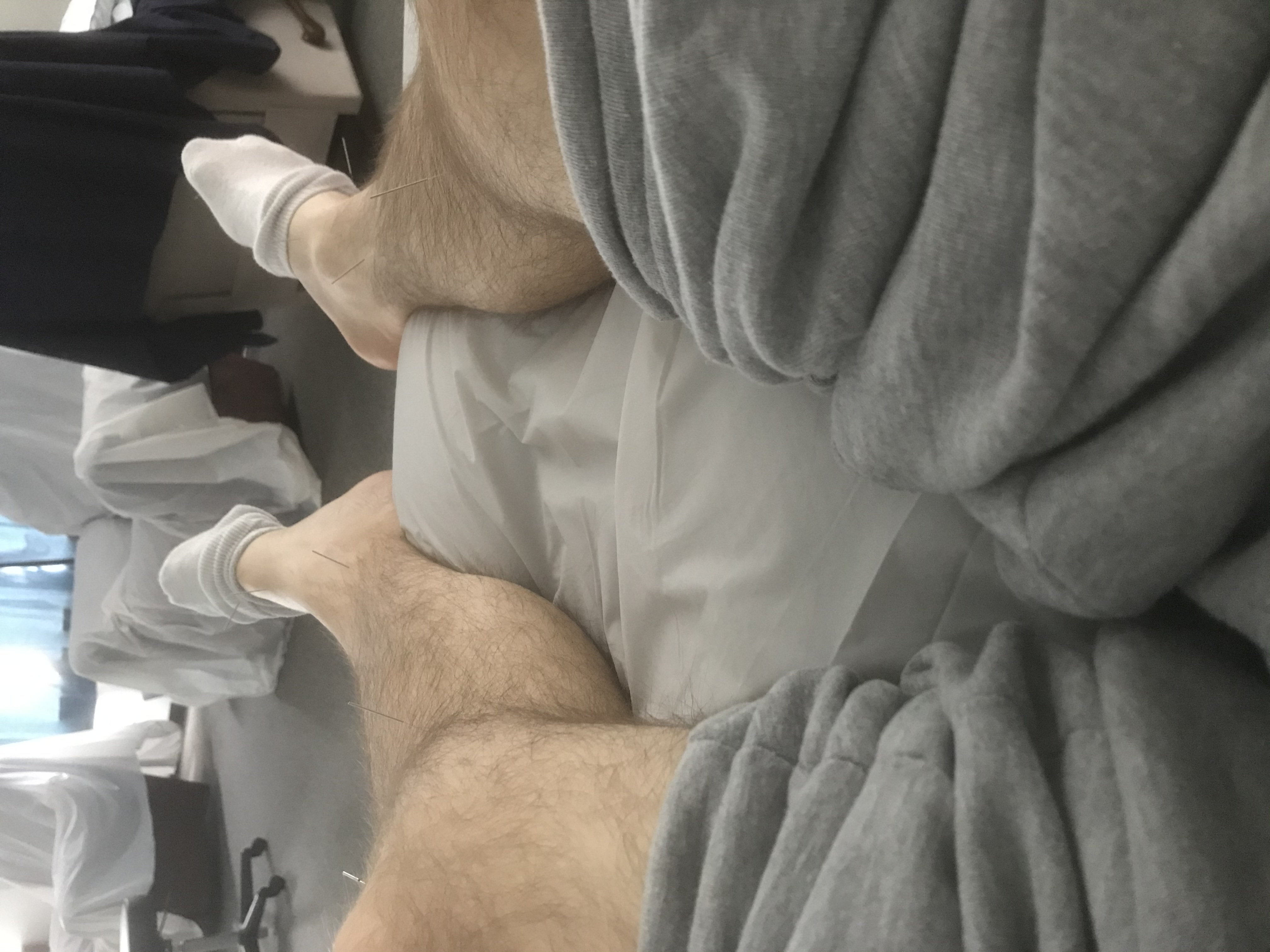 The placement of some of the needles were surprising to me based on my symptoms and things I was talking to him about. I know that when we move and go to another location later on this year or next year, we are definitely interested to see if one of us, probably my wife, can take classes to do this type of stuff for work! It would be amazing to get better at it considering the success we've had and pass that passion and knowledge onto others in a clinic. Where we live isn't the worst place but a lot of people here in the northeast are firmly in the grip of the pharma and healthcare system and don't often look for alternatives.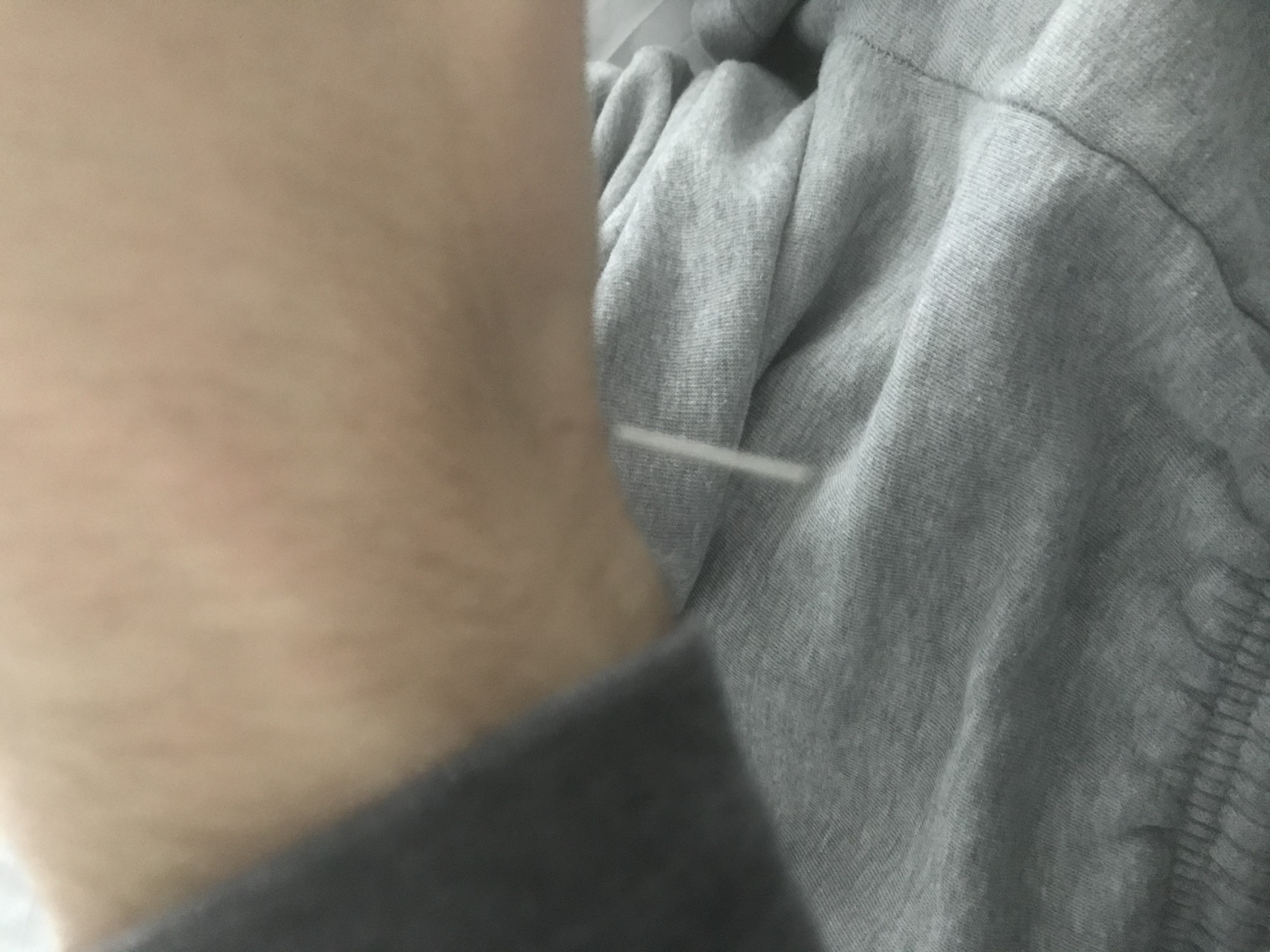 Taking steps like this can be hectic for some and it's certainly taken me a while to get to it but like I said, I wanted to make sure I had a few things to need in order to seek the treatment. Now that I've had the treatment though, I know that I will definitely be coming back for some other things that are nagging me a bit. While you're on the chair, might as well explore if the treatment could help you, right? Sounds good to me!
The other benefit to it for me is that I can now advocate for it. If someone tells you about something that they think works but only by seeing what it does to help others, it doesn't have as much of an effect as if you tell someone you yourself have done it. My dad has been hearing us for years about how amazing acupuncture is for a minimally invasive, non-surgical option that can treat all kinds of stuff but he was always saying "yeah, ok maybe" and that could be because I myself wasn't doing it. Well not any longer! I will definitely tell him of the success I've had here so that hopefully he gets onto one of the tables for the many ailments that years of hard work have given him.

Connect with me!
Do you want to get paid, in crypto, for searching the internet? Try using and signing up for Presearch to earn some great crypto! I've currently got 2,265 PRE tokens, with a market value of $257.13. It doesn't sound like a lot but when you search using sites like Google you get paid $0! Join Presearch to break Google's stranglehold on the internet searches. If you'd like to sign up, use my referral link!
https://www.presearch.org/signup?rid=513043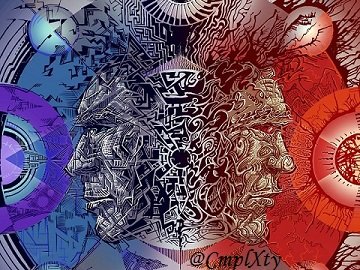 Image source
---
Posted on NaturalMedicine.io
---
---