In my previous posts, I shared some combination of vegetables and lentils like Spinach-lentil curry with chapati, a light and healthy meal! and Another popular lentil-veg combination: Split gram with bottle gourd.. This time I prepared Brinjal with Red lentils in our lunch with seasons fresh mango, salad and parantha.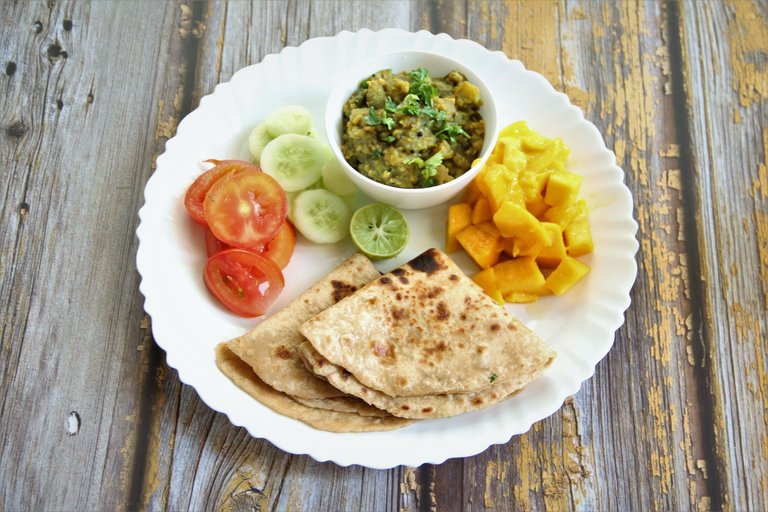 Cooking lentils is one of the easiest and quick recipe so I try different combinations of vegetables and lentils.
Here is the recipe I want to share with you.
Ingredients
Brinjal or Eggplant 1/2 kg
Red lentils 1/2 cup
Garlic about 10 buds
Green chillis 2-3 nos
Vegetable oil 1-2 tbsp
Spices like turmeric powder, cumin seeds, mustard seeds, coriander powder, asafoetida, garam masala, red chilli powder, salt.
Lemon juice 1 tbsp
Green coriander leaves for garnishing.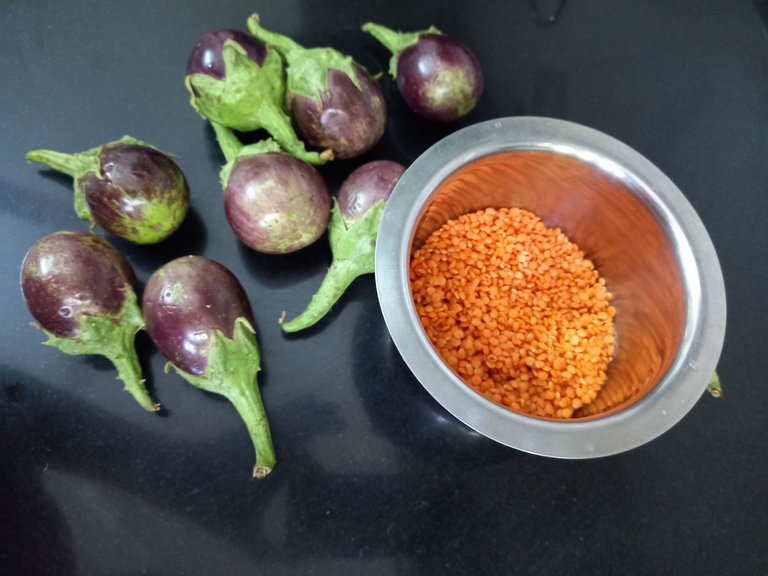 Procedure
Wash lentils and brinjals thoroughly twice.
Cut brinjals and keep them in the water to avoid turning them dark.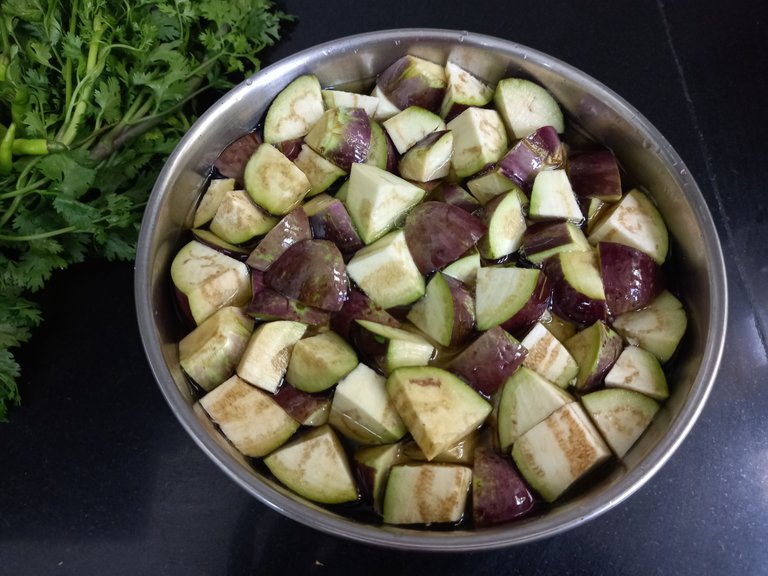 Heat oil in a kadhai or pressure cooker (I used a pressure cooker here) and add all spices and crushed garlic and green chillis.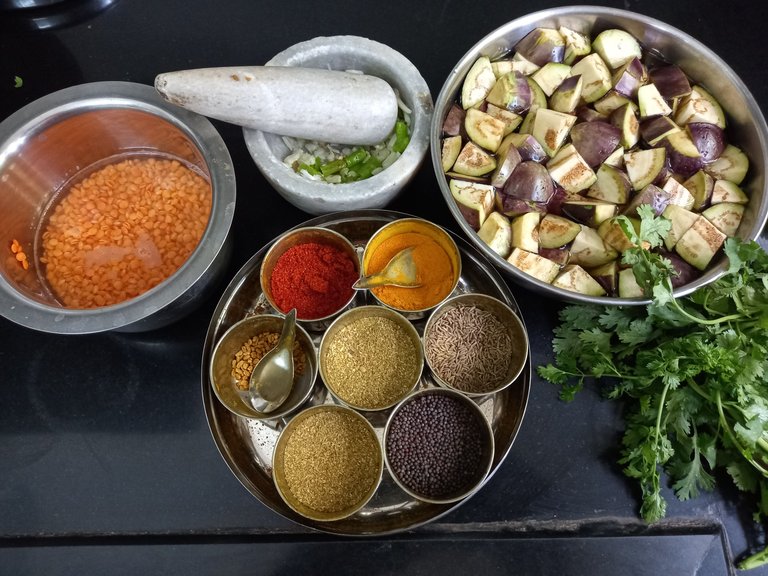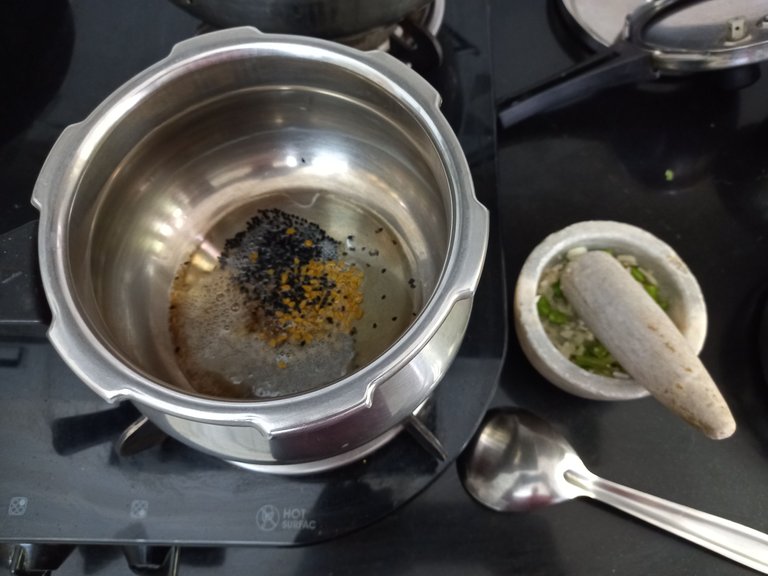 Saute for a while then add brinjal and mix well cook for a couple of minutes.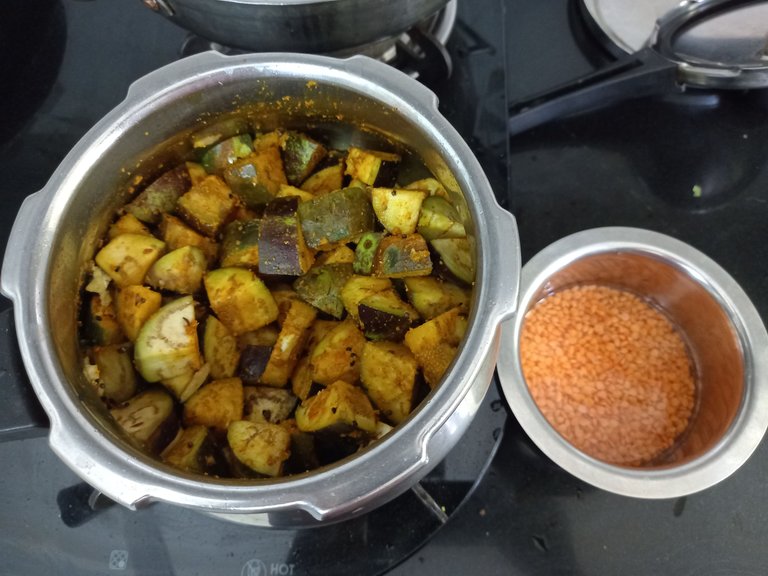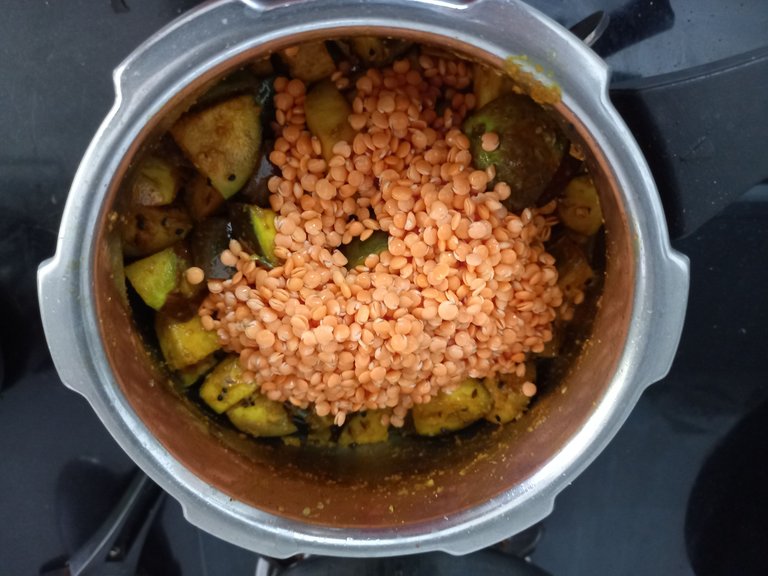 Cook for 10 minutes on low to medium flame.



Once it is ready garnish with chopped coriander and sprinkle lemon juice.
Serve hot with any bread or steamed rice.

---

---

---