Lo que nos brinda la planta de cereza🌿🍃😎/What the cherry plant offers us🌿🍃😎[ENG-ESP]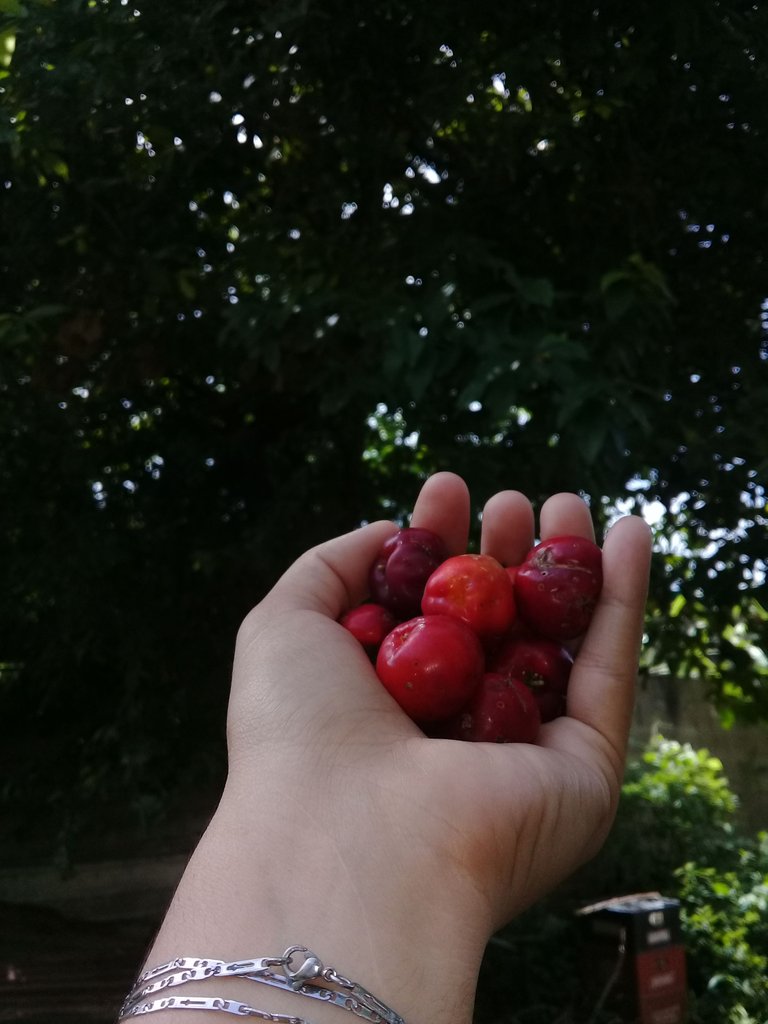 Hola hola como estan queridos amigos de esta gran y hermosa comunidad de hive, hoy vengo a hablarles sobre los beneficios que nos brinda la plata de cereza.
Hello hello how are dear friends of this great and beautiful community of hives, today I will talk about the benefits that the cherry silver gives us.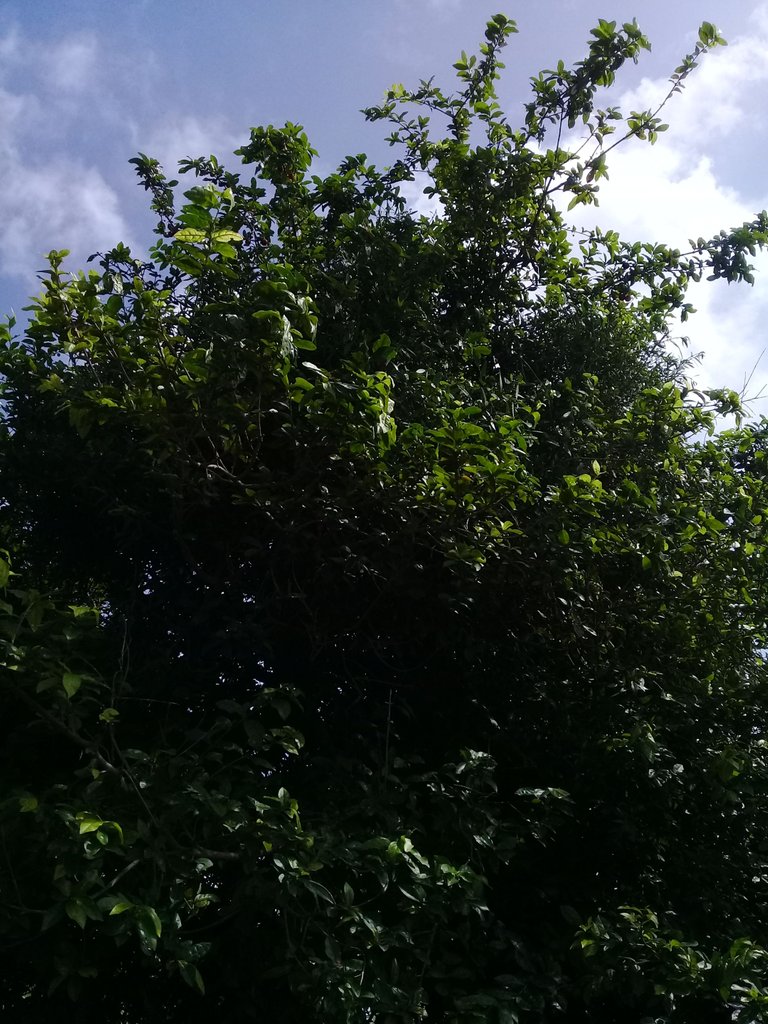 Sabemos que la fruta cereza como es en este caso, podemos hacer nuestros deliciosos jugos frescos que ella nos brinda y el buen potasio que tiene.
Esta mañana fui a casa de mi abuela porque tiene días enferma con dolores en todo su cuerpo y dolores estomacales, y decidí ir a visitarla, ya que vivimos muy cerca. y a causa de eso no ha podido dormir bien, ella me pide que vaya al patio a buscarle unas hojas de la mata ya mencionada para que se las ponga a hervir para tomarla como té y poder dormir tranquila. Deje que el agua se reposara y se lo di para que se lo tomara, al cabo de los minutos ya había agarrado el sueño por un rato. Luego fui en la tarde y me dijo que había dormido bien, le había dejado otra taza preparada para esta noche por si no podía dormir bien.
We know that the cherry fruit as it is in this case, we can make our delicious fresh juices that she gives us and the good potassium it has.
This morning I went to my grandmother's house because she has been sick for days with pains throughout her body and stomach pains, and I decided to go visit her, since we live very close, and because of that she has not been able to sleep well, she asked me to go to the yard to get her some leaves of the aforementioned bush to put them to boil to drink as tea and to sleep peacefully. I let the water steep and gave it to her to drink, after a few minutes she had been asleep for a while. Then I went in the afternoon and she told me that she had slept well, I had left her another cup ready for tonight in case she could not sleep well.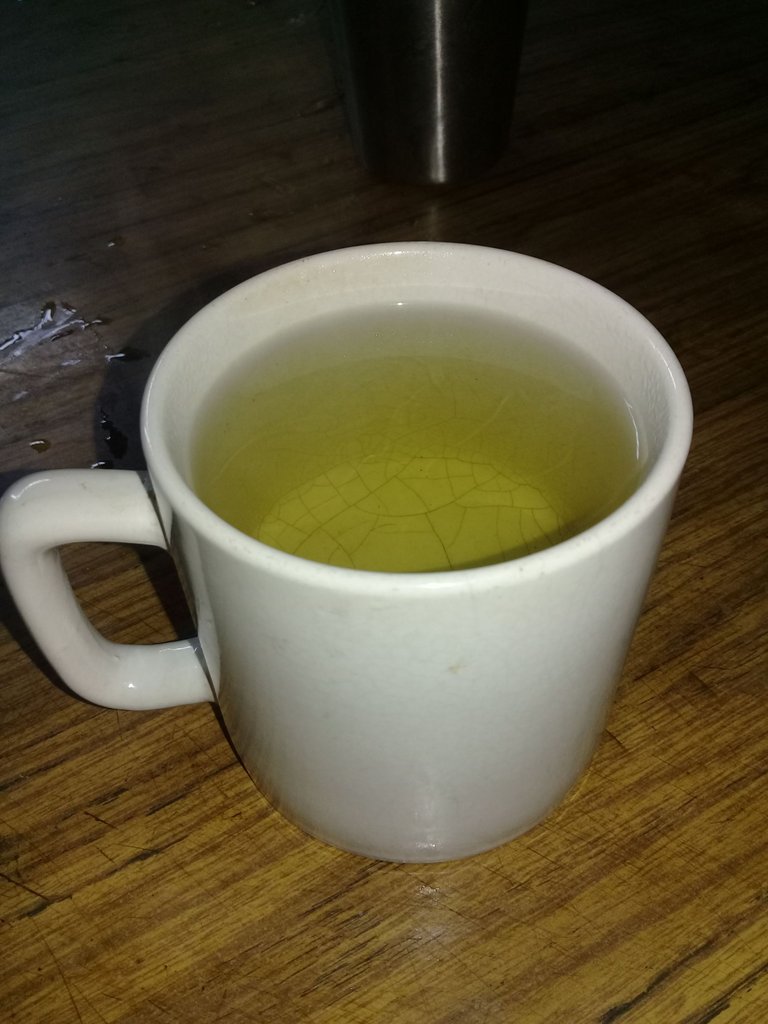 Ya que las hojas hervidas de la mata de cereza sirven para esas personas que sufren de insomnios igual que el zumo, Dormir bien, de forma profunda y reparadora, es indispensable para la salud. Amigos sabemos que cuando esto se ve afectado, la energía diaria disminuye y comienzan las repercusiones.
Since the boiled leaves of the cherry bush serve for those people who suffer from insomnia as well as the juice, sleeping well, deeply and restoratively, is indispensable for health. Friends, we know that when this is affected, the daily energy decreases and the repercussions begin.
La gloriosa planta de cereza también cumple con otras funciones muy importantes tales como: Pectina, celulosa, calcio, cobre, fósforo, potasio, yodo, vitamina B, fructosa, antioxidante (quercetina) ácido ascórbico, ácido elágico y otras funciones que desconozco. Lo ideal es recoger las hojas más jóvenes durante la floración. Como sabemos que contiene antioxidantes podemos aprovechar para conservar la piel más joven, así sea con el zumo de la hoja y dejando remojar en una bañera durante varios minutos para luego aplicarla.
The glorious cherry plant also fulfills other very important functions such as: Pectin, cellulose, calcium, copper, phosphorus, potassium, iodine, vitamin B, fructose, antioxidant (quercetin) ascorbic acid, ellagic acid and other functions that I do not know. The ideal is to collect the youngest leaves during flowering. As we know that it contains antioxidants we can take advantage of it to keep the skin younger, either with the juice of the leaf and letting it soak in a bathtub for several minutes and then apply it.
Las pocas veces que voy y regreso del gym me tomo mi jugo de cereza ya que contiene potasio, e incluso unos de los entrenadores del gym donde acudo dice que tomar zumo de cereza antes y después de hacer ejercicio intenso(fuerte) mejora la recuperación muscular reduciendo mucho la inflamación, ya que se nos hinchan la masa muscular algunas veces provocando agallones jejeje.
The few times I go to and come back from the gym I drink my cherry juice because it contains potassium, and even one of the trainers at the gym where I go says that drinking cherry juice before and after intense (strong) exercise improves muscle recovery by greatly reducing inflammation, as we swell the muscle mass sometimes causing agallones hehehe.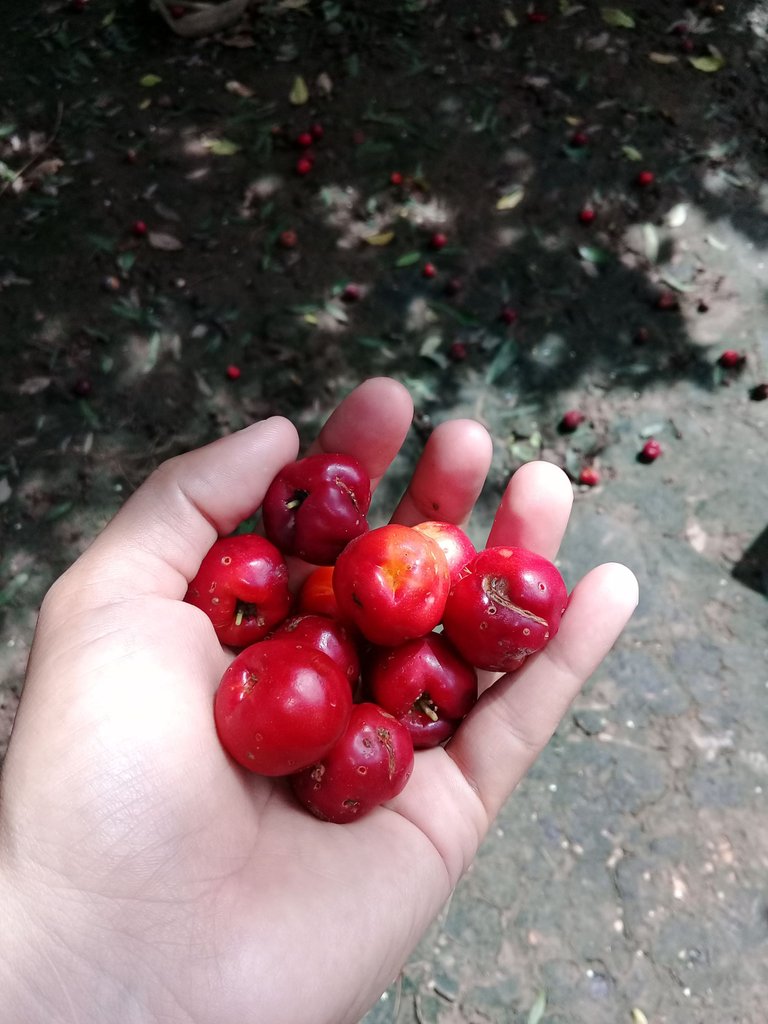 Sabemos que a nuestro alrededor, tanto en la ciudad como también en el campo, nuestras plantas aportan grandes beneficios para nuestra salud, En mi opinión todo al natural es mejor.
We know that around us, both in the city and in the countryside, our plants bring great benefits to our health, in my opinion everything natural is better.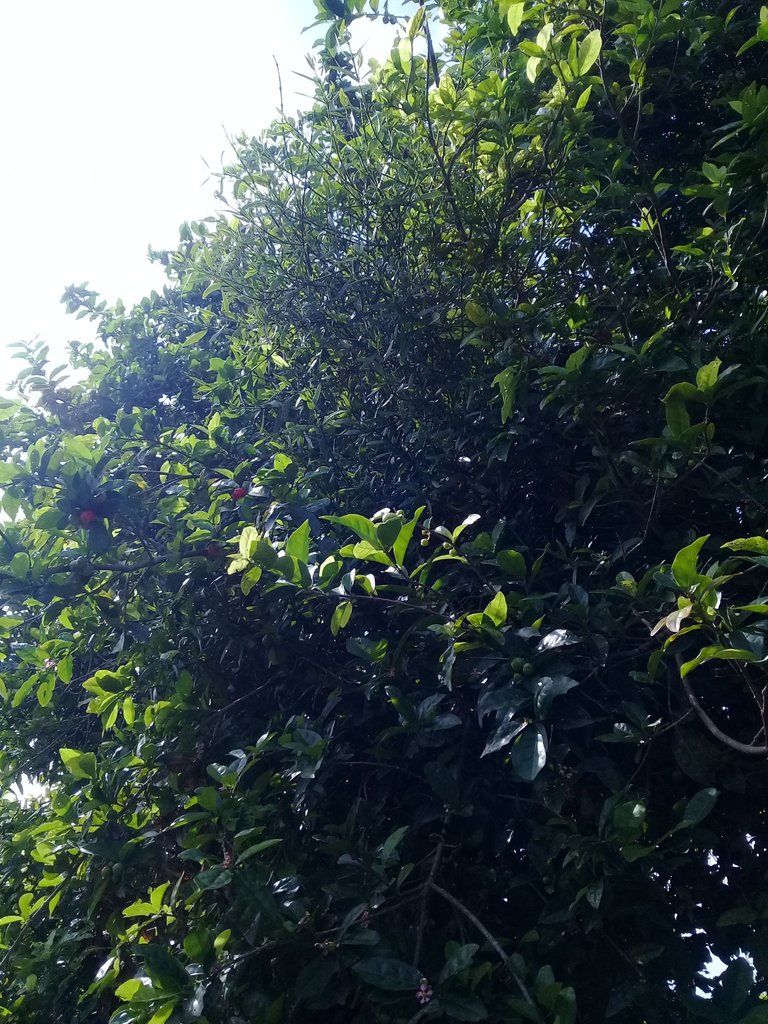 Bueno amigos este ha sido todo por este día, espero que hayan aprendido un poco sobre esta planta de cereza.¡ Nos brinda muchas cosas!
Well friends this has been all for this day, I hope you have learned a little about this cherry plant, it gives us many things!
Translated with www.DeepL.com/Translator (free version)
---
---