"It is the only bird that can fly backwards and the only one that could be suspended; its flight is perfect. The hummingbird is synonymous of balance in nature, and according to a Mayan legend, it symbolizes a presence, it is a messenger".

"The anatomy of a hummingbird is privileged and its place in the ecosystem is fundamental in the cycle of flower pollination. Without animal pollination, many species of plants and animals would disappear, and thus humanity would lack food".
---
Es el único pájaro que puede volar hacia atrás y el único que se suspende; su vuelo es perfecto. El colibrí es sinónimo de equilibrio en la naturaleza, y según una leyenda maya, simboliza una presencia, es un mensajero.

La anatomía de un colibrí es privilegiada y su lugar en el ecosistema es fundamental en el ciclo de polinización de las flores. Sin la polinización animal, muchas especies de plantas y animales desaparecerían, y por ende, a la humanidad le faltaría alimento.
Fuente
---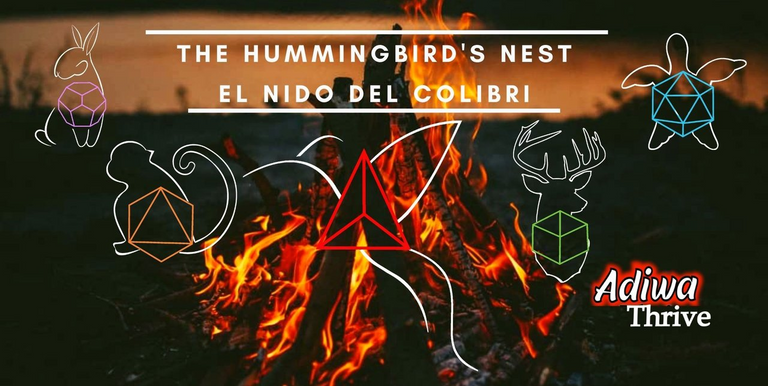 Just as the Hummingbird rests on the best-scented flowers to extract its nectar, this space aims to extract the substance of the best publications to continue the service of this colorful bird as a messenger of the Gods, making the ecosystem an abundant and diverse garden.

It is also necessary to say that I am salmon's cousin, and like me is able to go against the tide to fulfill nature
---
Así como el Colibrí se posa en las flores de mejor aroma para extraer su nectar, este espacio pretende extraer la sustancia de las mejores publicaciones para continuar el servicio de este colorido pajarillo como mensajero de los Dioses, haciendo del ecosistema un abundante y diverso jardín.

También es menester decir que soy primo del Salmón, y al igual que yo es capaz de ir contra corriente para cumplir con la naturaleza

Hola! # Hi!
A good fire does not burn and does not give way to cold, it then becomes the favorite space for life stories, in order to communicate each step and experience processed in synthesis so that everyone is nourished in the present moment.
This is how warm and candid my nest feels, and today I have brought a selection of music and art full of sunshine.
Un buen fuego no calcina y tampoco da paso al frío, se vuelve entonces el espacio predilecto para las historias de la vida, a fin de comunicar cada paso y experiencia procesada en sintesis para que todos se nutran en el momento presente.

Así de cálido y cándido siento mi nido, y hoy he traído una selección de música y arte lleno de sol.

(Unsupported https://3speak.co/embed?v=lorenzopistolesi/cnloaxyz)
@lorenzopistolesi shares with us a cover for the musical initiative from @hiveangelists where they seek to share popularly known covers, for this occasion Lorenzo brings us "Volare" a song by the author D. Modugno that in Spanish we can know through the interpretation of Gipsy kings, this time from a casual color and full of the energy of the sun from Italy.

Lorenzo has an energy when he sings full of happiness and coexistence, I can feel how he connects with the spectator through the camera and in past occasions I have seen him do it with the public, you are an excellent artist.
---
@lorenzopistolesi nos comparte un cover para la iniciativa musical de parte de @hiveangelists donde se busca compartir covers popularmente conocidos, para esta ocasión Lorenzo nos trae "Volare" una canción del autor D. Modugno que en español podemos conocer a través de la interpretación de Gipsy kings, esta vez desde un color casual y lleno de la energía del sol desde Italia.

Lorenzo tiene una energía al cantar llena de felicidad y convivencia, puedo sentir como conecta con el espectador a través de la cámara y en ocasiones pasadas lo he visto hacerlo con el publico, eres un excelente artista.

(Unsupported https://3speak.co/embed?v=cronosclocks/nonlsewq)
@cronosclocks comparte un cover de Avenged Sevenfold para el Openmic de la semana pasada, este video es un ejemplo sencillo de como con pocos recursos puedes hacer algo bonito a través de hacer lo que te gusta! Avenged Sevenfold es una banda cuyo baterista y fundador falleció, esta canción funciona como despedida.
---
@cronosclocks comparte un cover de Avenged Sevenfold para el Openmic de la semana pasada, este video es un ejemplo sencillo de como con pocos recursos puedes hacer algo bonito a través de hacer lo que te gusta! Avenged Sevenfold es una banda cuyo baterista y fundador falleció, esta canción funciona como despedida.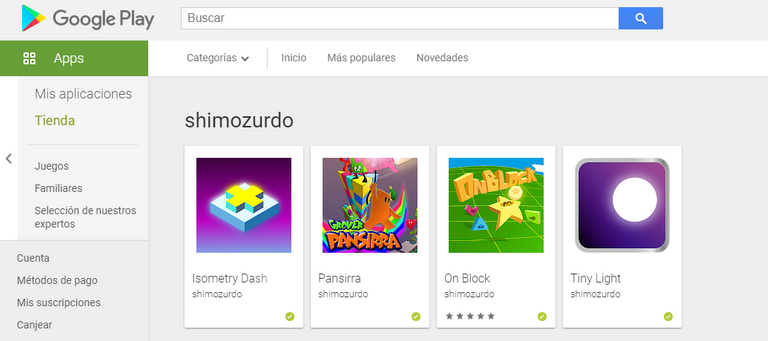 code is a message for the computer that can also be translated into science and art, a programmer sets up the invisible structures to support his application, @shimozurdogames in this publication gives us an insight through a programmer's perspective on games, beyond entertainment.
---
El código es un mensaje para la computadora que tambien puede traducirse a ciencia y arte, un programador establece las estructuras invisibles para sostener su aplicación, @shimozurdogames en esta publicación nos hace un insight a través de la perspectiva de un programador sobre los juegos, más allá del entretenimiento.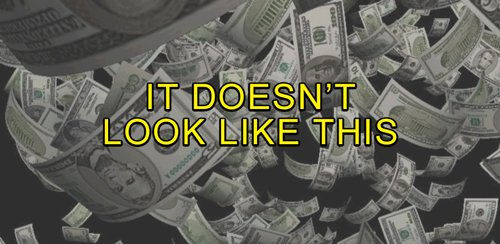 @rowye speaks from his experience in this publication, giving advice to artists when distributing art, @rowye discriminates from his own experience a number of tips and advice for all enterprising artists who are looking for ways to diversify on the Internet.
---
@rowye nos habla desde su experiencia en esta publicación, dando consejo a los artistas a la hora de distribuir el arte, @rowye discrimina de su experiencia propia una cantidad de consejos y tips para todos los artistas emprendedores que estén buscando maneras de diversificarse en internet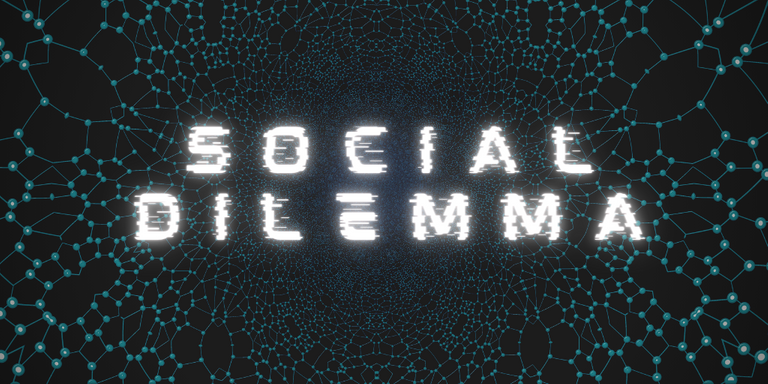 If we are using social networks we must consider the philosophies that this artifice has and look for its moderation so that it works as one more tool in the field of life, in this publication @kayceeports2020 shares reflections on a documentary that he has seen recently, it would be excellent to see the community generating discussion of this interesting topic.
---
Si estamos usando las redes sociales debemos considerar los filos que tiene este artificio y buscar su moderación para que funcione como una herramienta más en el campo de la vida, en esta publicación @kayceeports2020 comparte reflexiones sobre un documental que ha visto recientemente, sería excelente ver a la comunidad generando discusión de este tema tan interesante.

We continue in the next week, in the meantime let's remember to take care of our own fire, thus making this force of nature that inhabits us a creator of life and a transmitter of the organic message within us.
---
Continuamos en la proxima semana, mientras tanto recordemos cuidar nuestro propio fuego, haciendo así de esta fuerza de la naturaleza que habita en nosotros un creador de vida y un transmisor del mensaje orgánico dentro de nosotros.

5 Post of this curation will receive a vote from @minnowsupport, 2 of them will receive a vote from @fundaciondiyocoi which connects to the healing trail of @theycallmedan, I hope you keep creating wonderful content!
5 Post de esta curación recibiran un voto de @minnowsupport, 2 de ellos recibiran un voto de @fundaciondiyocoi el cual conecta con el trail de curación de @theycallmedan, espero que sigan creando contenido maravilloso!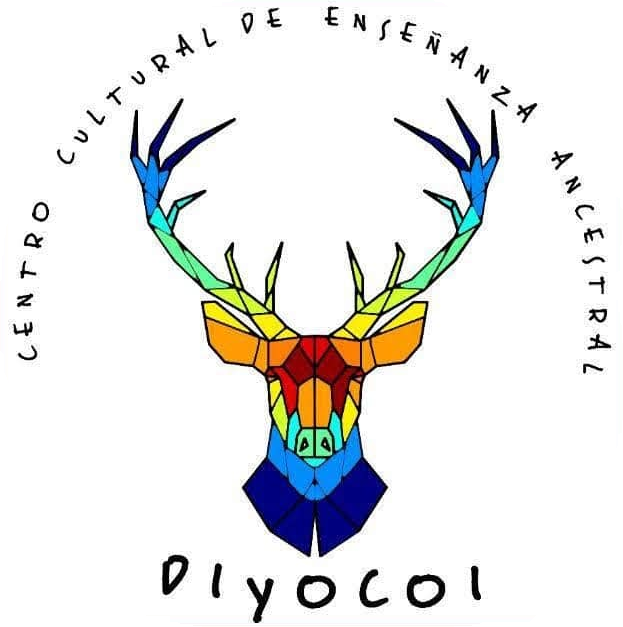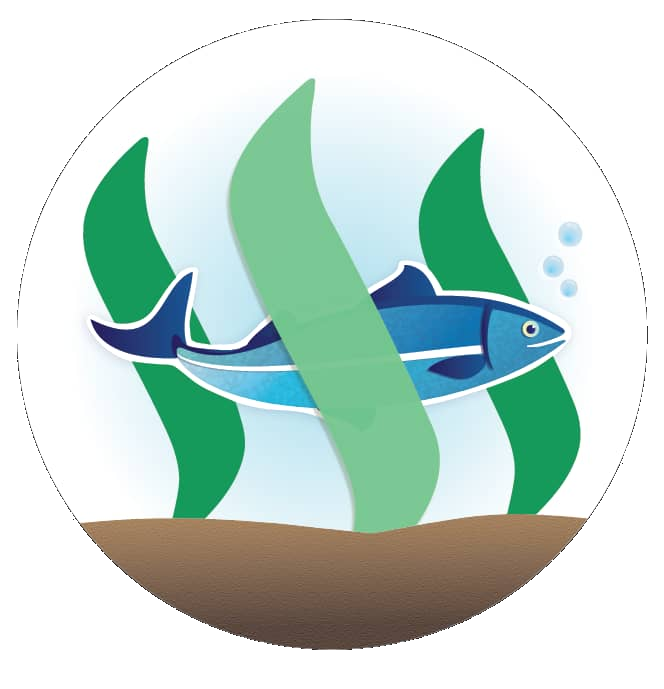 Utiliza los tags #naturalmedicine; #lotus; #palnet y #adiwathrive dentro de tus publicaciones y los bloques de curación de contenido de @adiwathrive te estarán leyendo


@imagenius

Supporting Natural Health Content on HIVE
Discord || Community