Street photography with Hasselblad.
This series is about communication of the very classic pair – Hasselblad 500cm and Kodak TX400. The only thing I tried to do this time with this roll is pushing to 800. I did the whole 12 frames during a 1-2 hours walk in Southern Tel Aviv – my favorite area to take images of the simple life that flooding there among the old (still looking old) streets and the lines of buildings. I used the 16 Sunny rule and guessed the exposure with 1 stop correction for the pushing process. No one asked me about this camera, no one interested in what exactly I'm looking for. So, I started and finished this roll very easy and energetic and moved to sit with a beer in the same area – kinda classic happy end.
---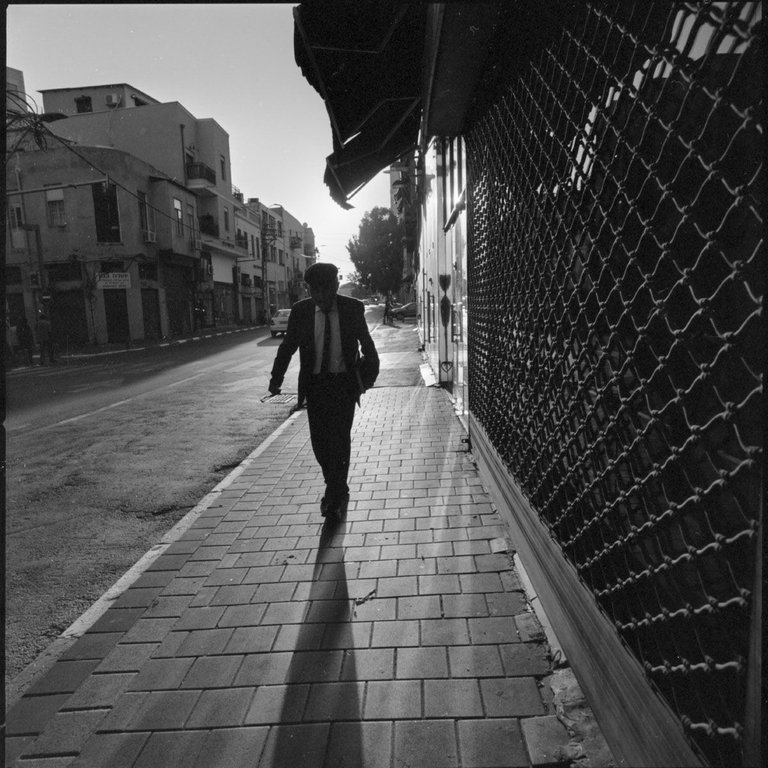 ---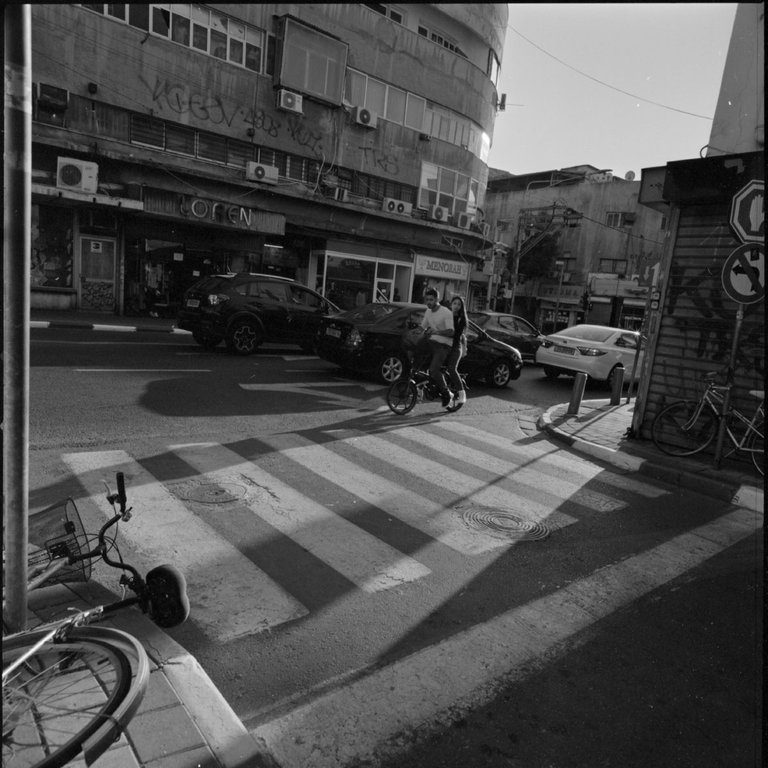 ---
A few words about the lens I used for this roll. This is astonishing Distagon 40/4. I got this idea to have Distagon after the one day of using Hasselblad 903SWC with the "legendary Biogon 38 lens" – a very expensive set that I never can afford to myself but after the short investigation I came to this idea that 38mm and 40mm are very close and almost impossible to find and difference in results, but Distagon is interchangeable so I just found it awesome condition and you can see how beautiful and wide-angle open the results of using it.
---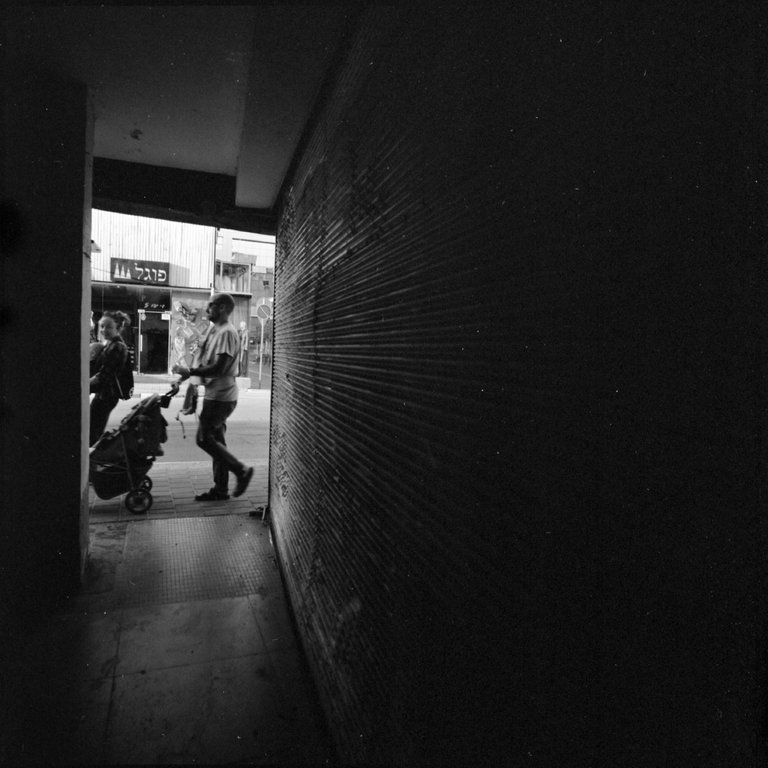 ---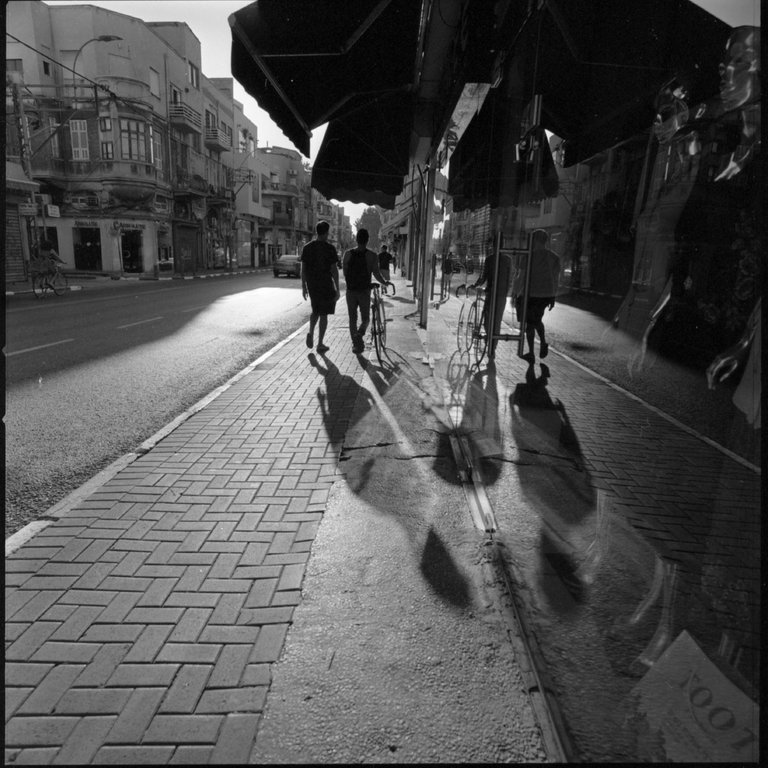 ---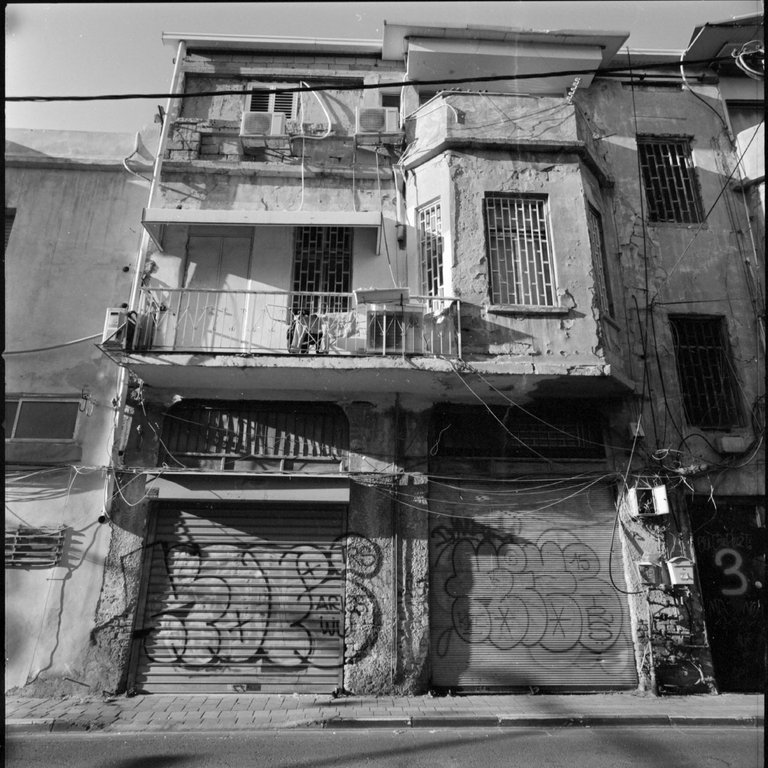 ---
Hasselblad 500cm
Distagon 40/4
Kodak 400TX
Rodinal semi-stand process.
---
Partially taken from my original post Evening light in TelAviv – Kodak TX400 exposed with Hasselblad.
---
Here we go. I just created this Analog (FILM) Photog. I'm still learning the community managing process, so please be patient. And we also need your help - so don't hesitate to join even if you don't use any analog camera. Sure you will find some special stuff photographed by amazing photographers with their Film cameras.