Livestock in analog ph. B.W. [en/ita]
EN
Nitrate films were dangerously flammable, but, starting from the 1950s, cellulose acetate films, recognizable by the wording "safety", became widespread. The instamatic cameras, such as the Ferrania (126mm.), allowed to adjust few functions, but they were very successful.
ITA
Le pellicole al nitrato erano pericolosamente infiammabili, ma , a partire dagli anni '50 del Novecento, si diffusero le pellicole all'acetato di cellulosa riconoscibili dalla dicitura "safety". Le fotocamera instamatic, come la Ferrania, permettevano di regolare poche funzioni, ma ebbero grande successo.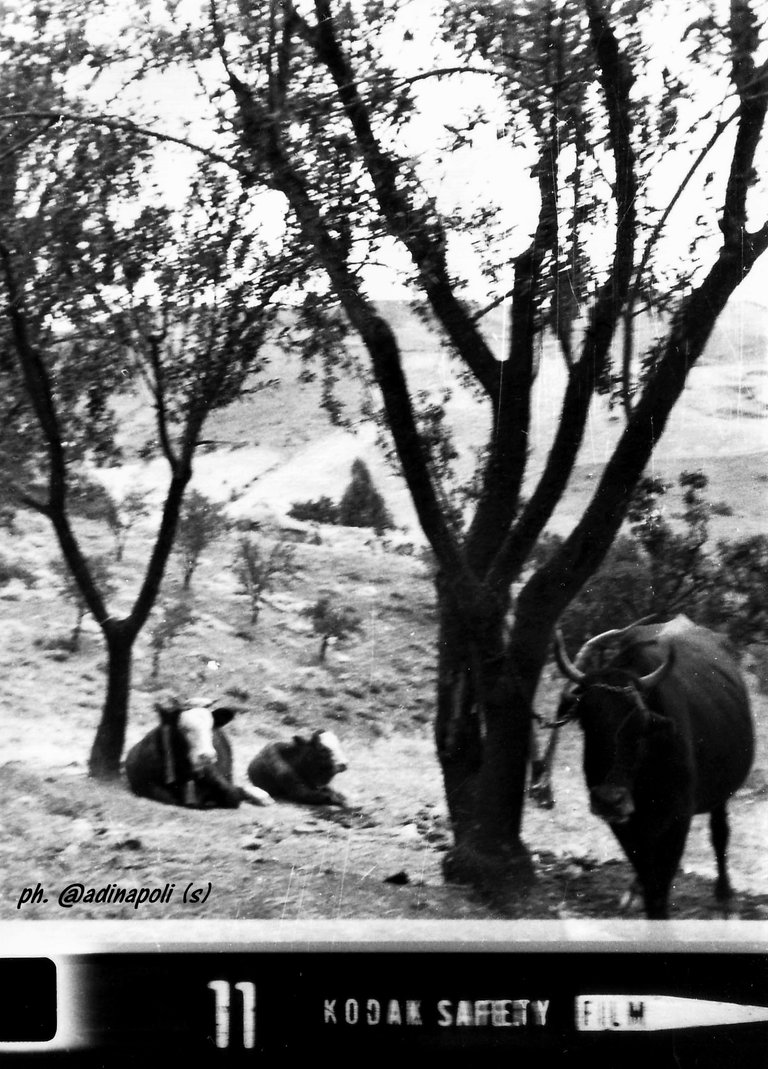 Text and photo (on 126mm. film) by @adinapoli (s)
Testo e foto (su pellicola 126mm.) di @adinapoli (s)