Your Top 3 Contest - Vote For Your Favorite Ice Creams!
---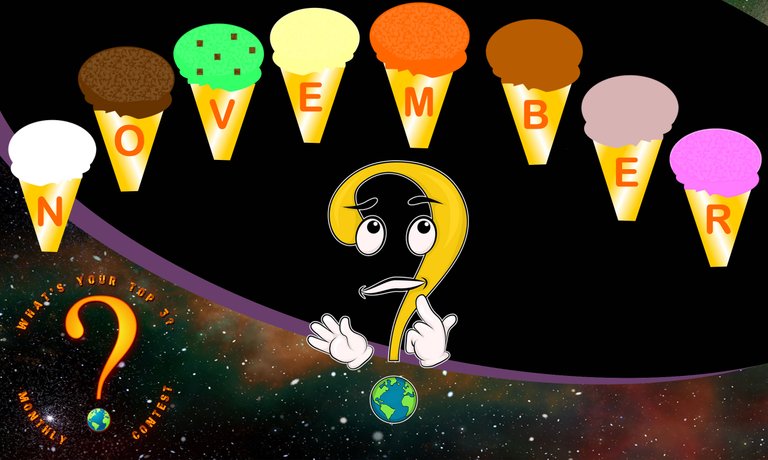 It's Dpoll Time!
Hey everyone! It's Q here, the mascot for the Your Top 3 monthly contest and I need your help! You see, each month, I ask you, the HIVE community, what your top 3 choices are for a specific topic and you come back with some amazing suggestions… BUT I CAN'T DECIDE THE BEST ONES!!
So, I've gathered all the nominations for this month's topic from our awesome entrants and I'd like you to vote for your favorites from the list below!
I'll give the nominations with the highest votes some special points, which I then calculate using my patented Q points system to determine what prizes to give to the 1st, 2nd and 3rd place finishers! Sounds good right?

The Topic For This Round Is…Favorite Ice Creams


Cast your vote below within the 7 day polling window. Please don't forget to REBLOG this post and tell all your friends to vote, especially if you are a contestant as more votes means more chances of winning! Once the results are in, we will announce the winners soon after.
Voting Eligibility
I do have some criteria for eligible voting though and these are as follows:
Min Account Age - 14 days,
Min Posts - 30, and has posted within the last 30 days,
Min Rep - 40,
Min HP - 25.
You can choose to vote as many nominations as you would like but my main rule is:
One Human, One Set of Votes
Please do not use more than one personal account to vote in the dpoll, otherwise I'll be very upset.
Also, if you're feeling fruity, I'd love to hear your reasons for each of your votes in the comments too. Maybe there have been some nominations that were missed? Have your say as well - nothing like a bit of friendly banter in Your Top 3!
If you would like to know more about the contest then our competition start post is here: Contest Start Post
Any Questions? Join My Discord Server!
I have my very own Discord server where you can ask me or the Panel any questions about the contest and engage with your fellow contestants! You can even brag about previous victories - why wouldn't you?! 😉 Join the fun here

Don't worry if you missed this round as this is a monthly contest that starts on the 1st of every month but it's best to follow me at @yourtop3 so you can jump in on the next one! Until then, enjoy voting for your favourites and good luck to all of the contestants!
Q
Your Top 3 Mascot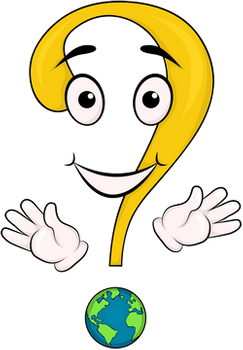 ---
---
---
---
---
---
---
---
---
---
---
---
Friendly's Peppermint Stick
---
---
Friendly's Vienna Mocha Chip
---
---
---
---
---
Gelato - Mixed Cone with Orange & Chocolate
---
Baskin Robbins Chocolate Chip Cookie Dough Double Scoop Sundae
---
Baskin Robbins Cotton Candy
---
Baskin Robbins Mint Chocolate Chip
---
---
Answer the question at dpoll.xyz.